Our long time contributor, Denise Preskitt, just got backing from staying a night in the newly opened Lion King Wing at Disney World's Art of Animation resort. She shares her photos and video with us, along with some updates from the parks

-Rick
We stayed in the Lion King section of Disney's Art of Animation Resort for one night. It's a lush, colorful area (both inside and out). I actually had worked in the travel industry for 7 years – one year at the Disney Reservation Center, and 6 years as a Disney Specialized Travel Agent, and I always hoped Disney would add family suites. Once all of the sections are open, it's going to be an amazing walk through the resort! Little Mermaid, Lion King, Nemo and Cars…it's unlike anything Disney has done before. My favorite section is Cars, both outside and inside the suites. But each area is unique!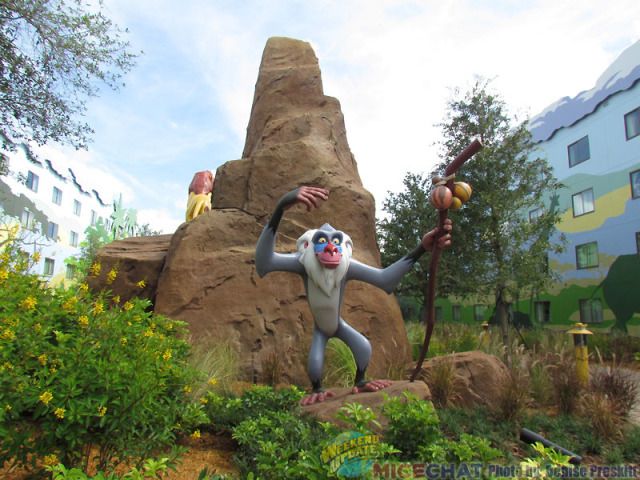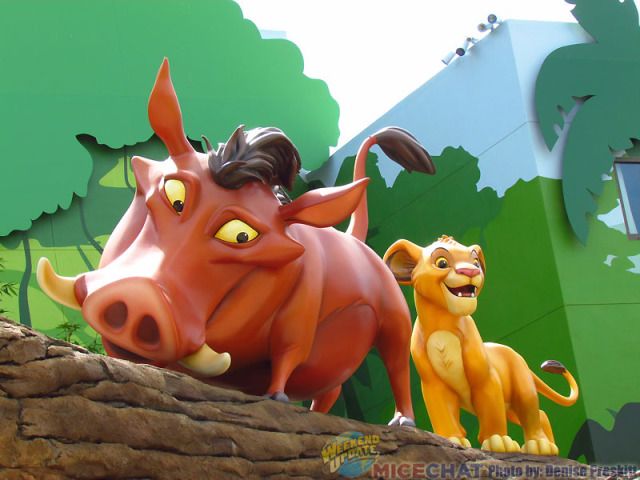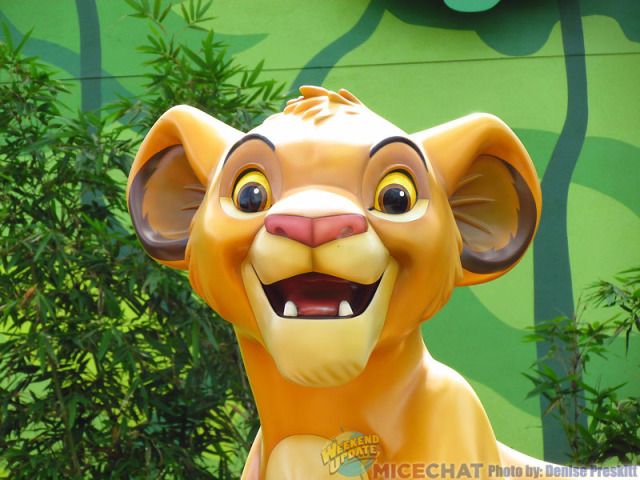 The biggest disappointment for this area is that the Elephant Graveyard is small, and referred to a playground – even though there is no play here. A small tunnel to run through, and that is all. The three hyenas from Lion King are here too.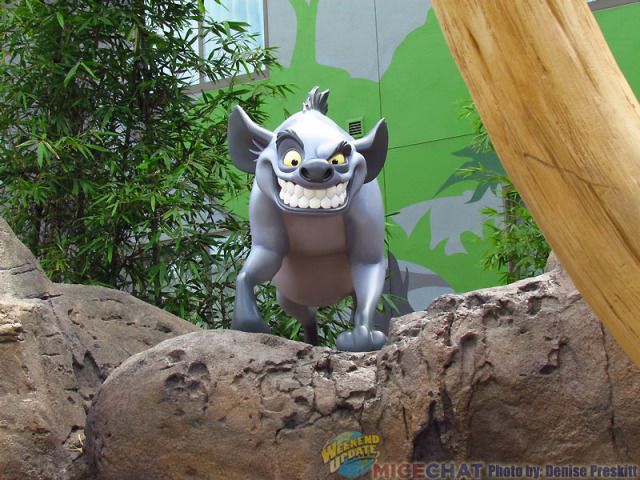 Zazu: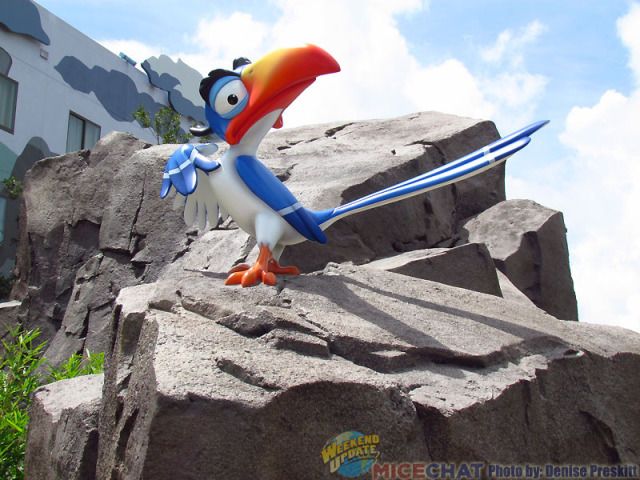 Simba: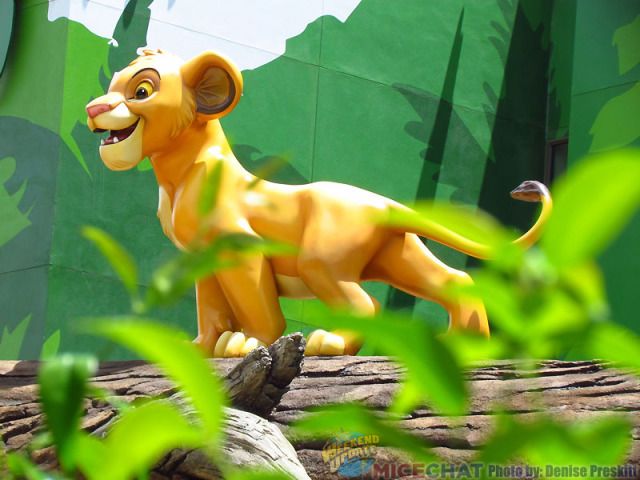 Mufasa: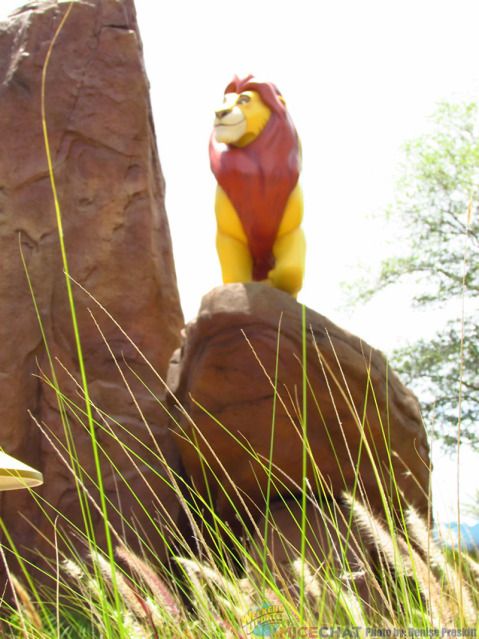 Detailed video tour of the Lion King section:
The sun rises over the master bed in the Lion King suite: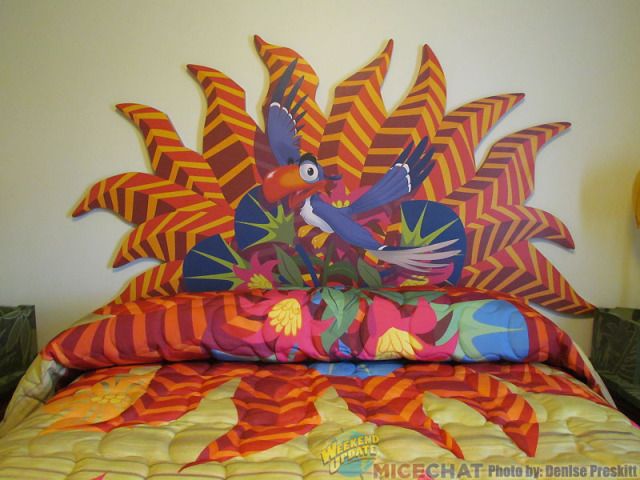 A video of our Lion King Suite:
Scar gets a bath: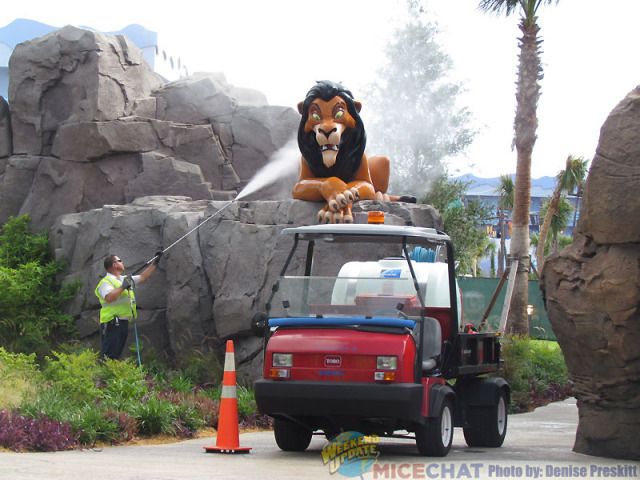 Ariel and Flounder in the Little Mermaid section: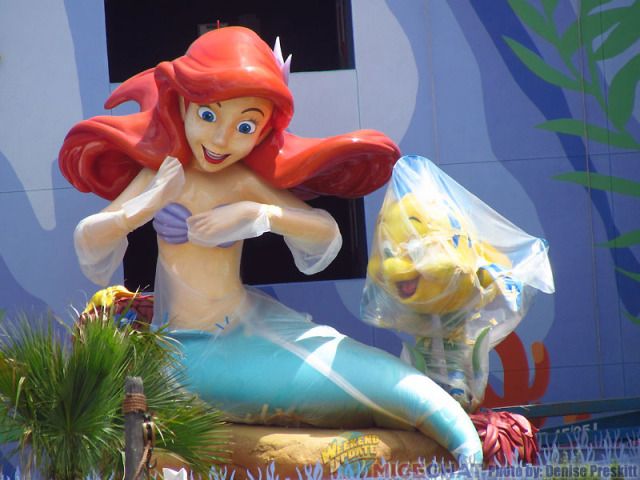 King Triton: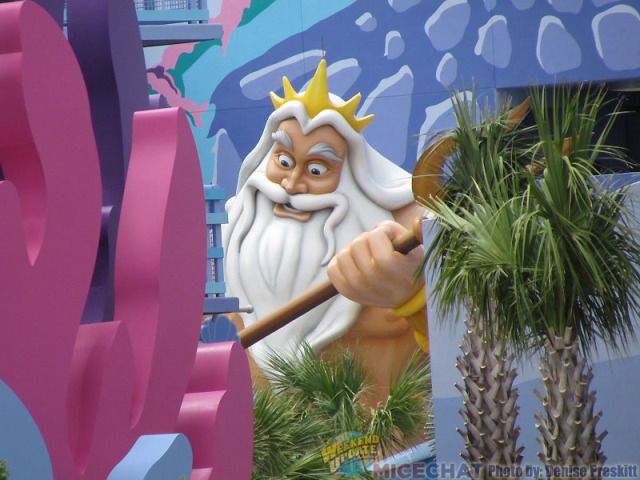 Ursula with a rainbow over her: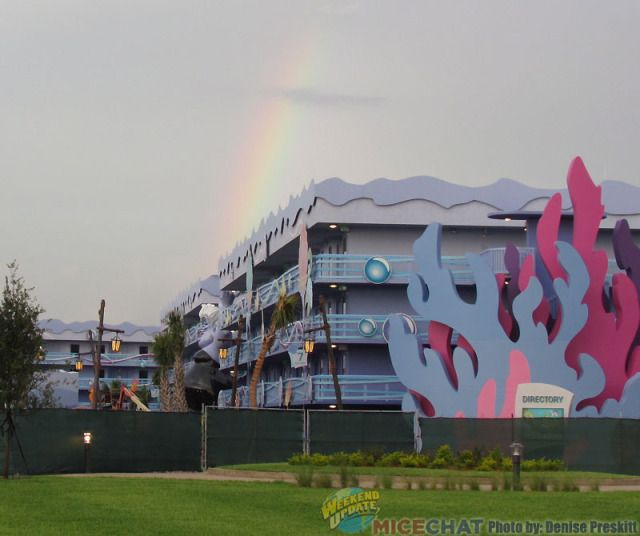 Our latest video of the Little Mermaid section:
King Cupcake at Disney's Pop Century Resort, with candied bacon and peanut butter frosting:
I also discovered Wreck-It Ralph concept art in the Production Gallery at Disney's Hollywood Studios! I have over 100 photos of the exhibit, which includes a variety of food items amidst the art.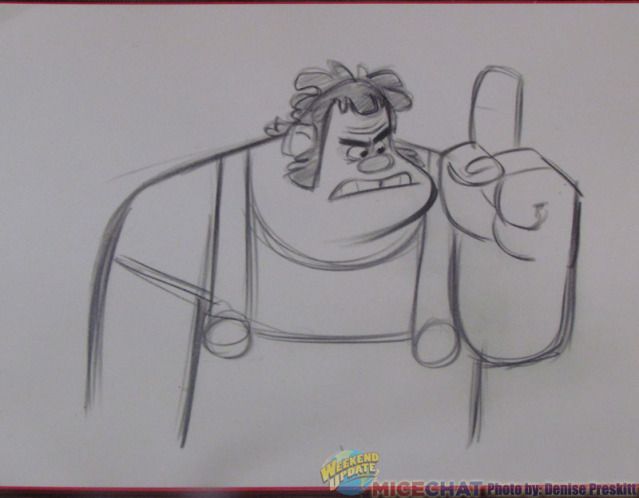 Even John Lasseter is included:
Vannelope becomes a friend to Ralph: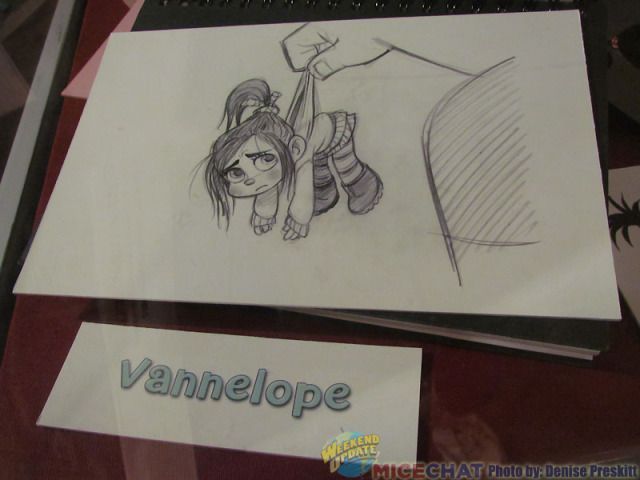 This looks too real!
Ralph in a support group: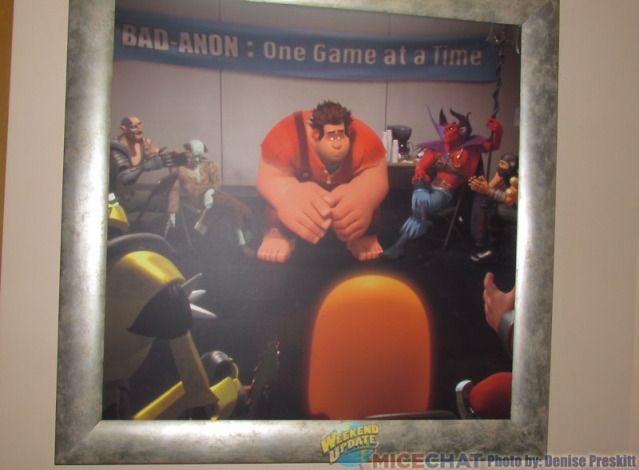 King Candy: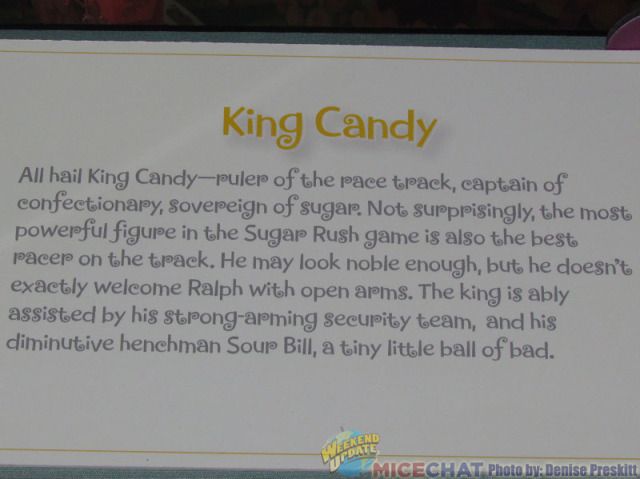 I shot this video of the Wreck-It Ralph artwork:
And World Showcase is a great place to find unique character merchandise (in some of the shops). Here is a shirt from the Germany pavilion (there are at least 6 unique character shirts there now!) and aprons from the Italy pavilion. These are both new!
More theme park updates from Central Florida are always available at Denise's website