Our Canadian MiceChat buddy BC_DisneyGeek is always willing to share his trips and travels around his home state of British Columbia. For the next two weeks, he's treating us to a photo essay detailing his trip to Vancouver's Pacific National Exhibition. It looks like this state fair is reminiscent of the state fairs that we all have experienced in the U.S. with some key differences.    ~~Rick
VANCOUVER'S PACIFIC NATIONAL EXHIBITION
At the main gate:

No single location in Vancouver captures the spirit and history of this city, its people and its many achievements as the Pacific National Exhibition.

For the past 101 years, millions of guests have enjoyed shows, exhibits, sporting events, amusement rides, concerts, cultural activities and, of course, the annual summer Fair at the PNE.

Today, the PNE is the largest employer of youth in British Columbia, the longest running and best attended annual ticketed event in BC and the site of hundreds of famous events – from a live performance from the Beatles to the historic Miracle Mile.

For the past ten decades the Pacific National Exhibition has showcased the best of Vancouver to the rest of Canada and the world.
The Marketplace, where one can peruse various crafts, foods, household goods, and lots of "as seen on TV" items:

The PNE is all about the pricey food: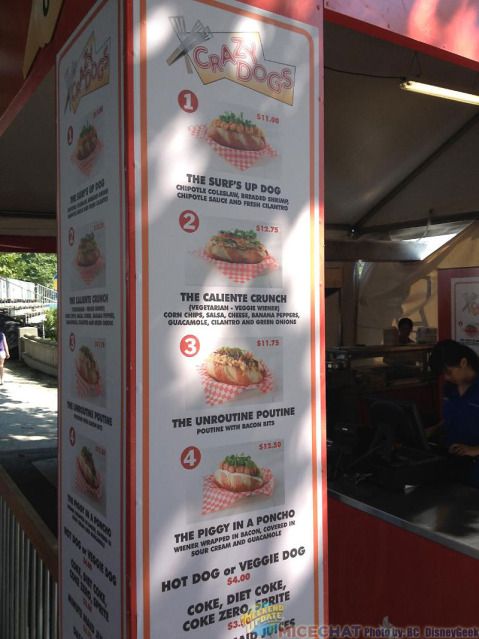 Poutine on a hot dog, how could I resist?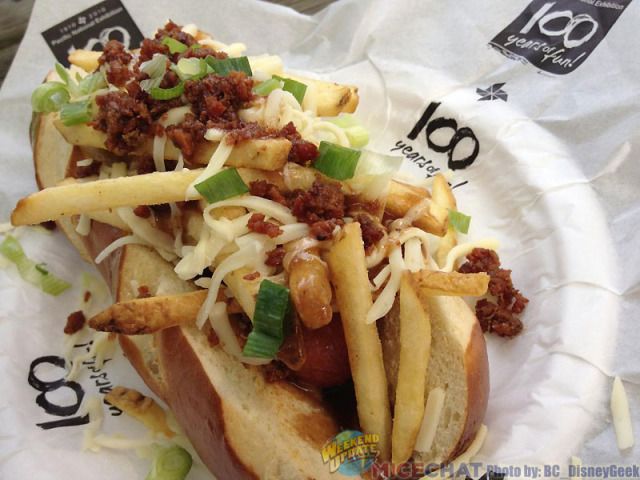 It wouldn't be a fair without several fried food options: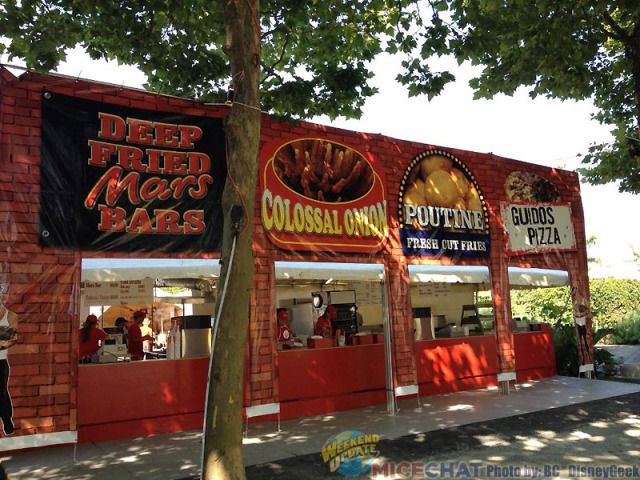 The deep fried Pop-Tarts were good:

[FONT=Arial]2012 features the new Star Trek Exhibit brought in by EMS Exhibits from Vienna Austria. This expansive exhibit has a footprint of almost 20,000 square feet. The Star Trek Exhibit will take you through the bridge of the Starship Enterprise and feature a display of original costumes, masks and ship models. You will see firsthand the imagination, artistry, technology and meticulous craftsmanship that have made Star Trek the most enduring science fiction franchise in history. [/FONT]
Photos were not permitted inside:

$20 will get you two printed photos, not bad when one is used to theme park photo pricing. Captain Kirk's chair: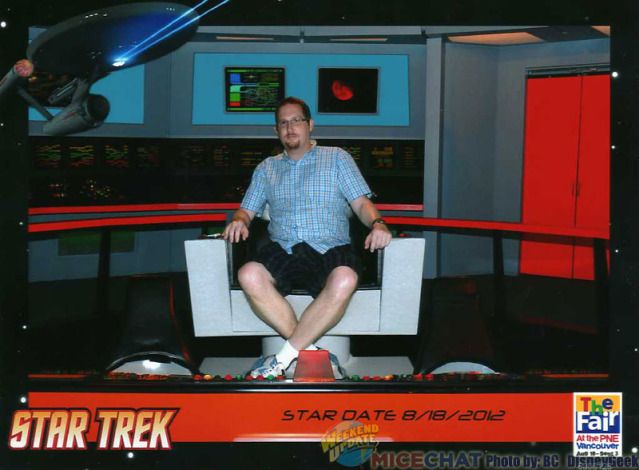 The bridge of the Enterprise-D from Star Trek The Next Generation:

Transporter Room: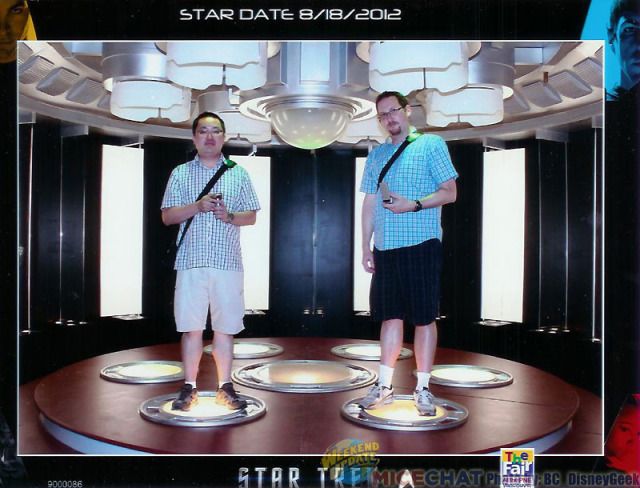 The PNE features such shows as the Peking Acrobats and Superdogs:

The PNE prize home always draws a crowd to view it and buy tickets to win it:

E[FONT=Arial]xplore some of the most magnificent and whimsical children's playhouses ever built. Top forestry companies in British Columbia have teamed up with some of the province's most talented and innovative architectural firms and builders to see the construction of eight brilliant playhouses. These made-in-BC playhouses will be on display every day during The Fair before being placed with children's organizations across BC. Proceeds from their sale to pre-selected buyers benefits Habitat for Humanity Canada. [/FONT]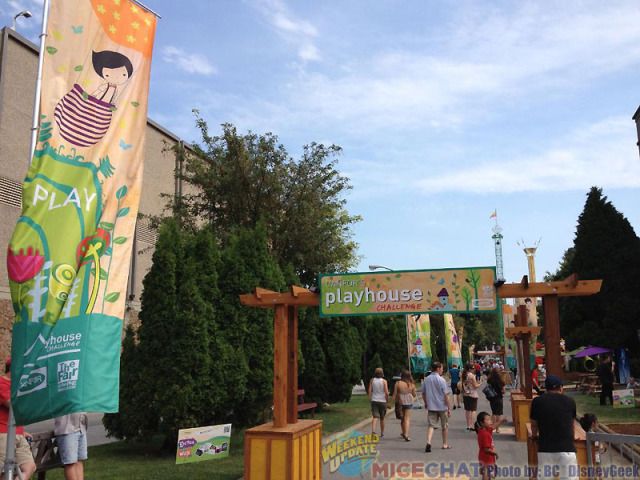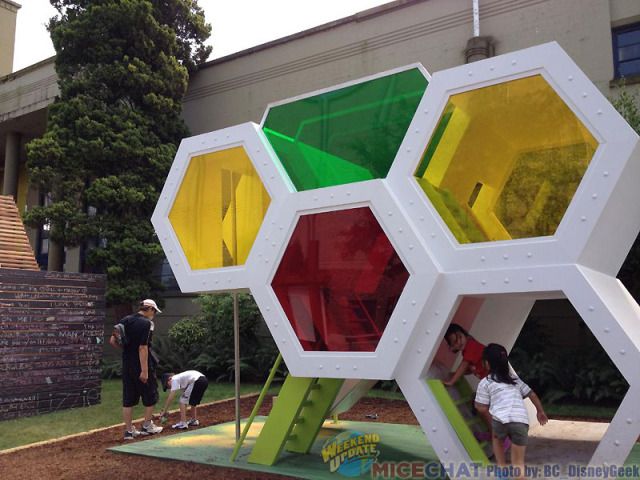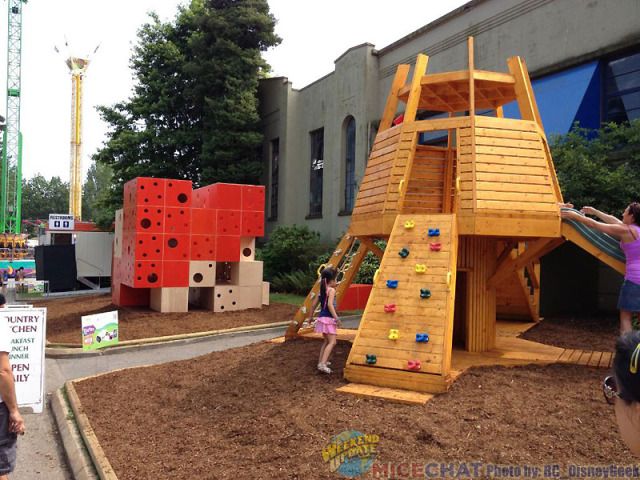 Sand sculptures: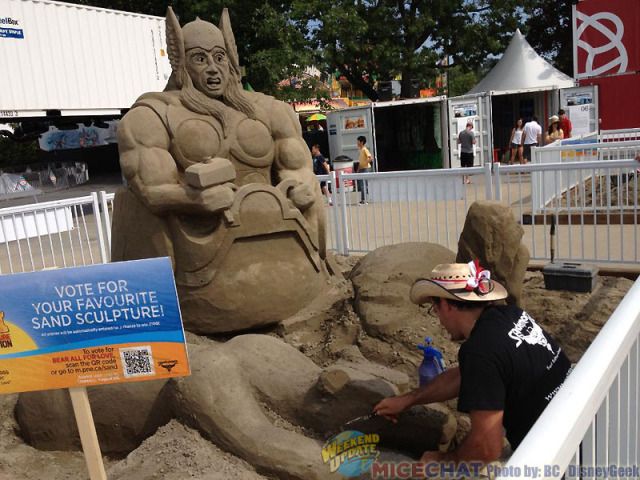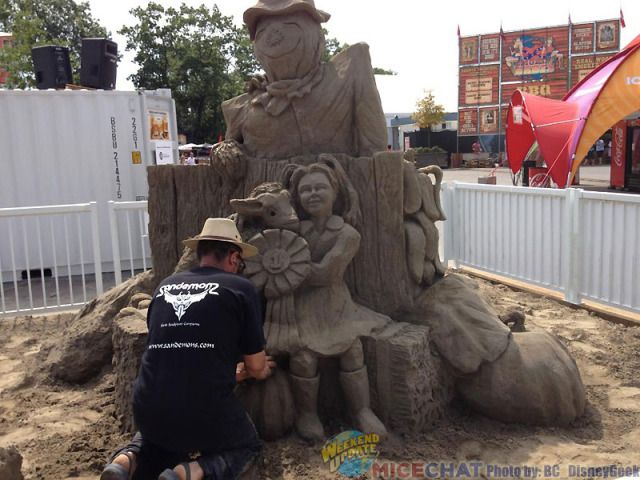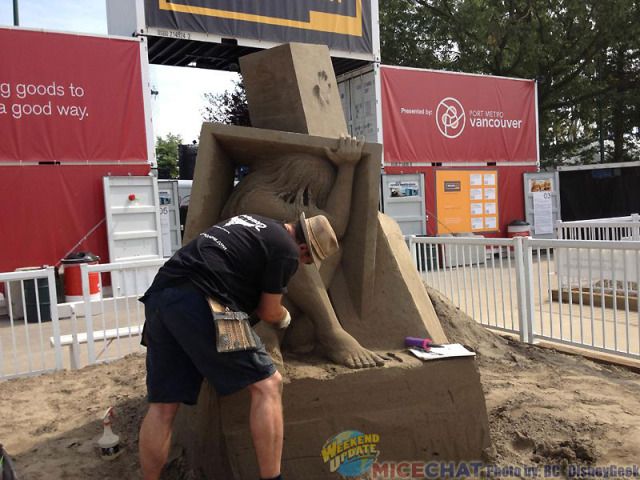 Container Art: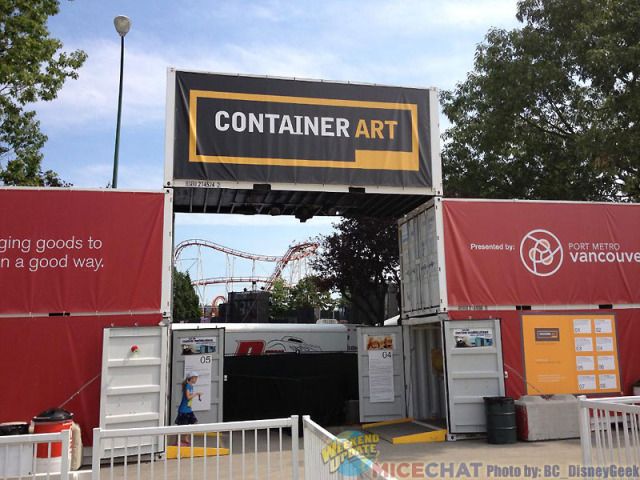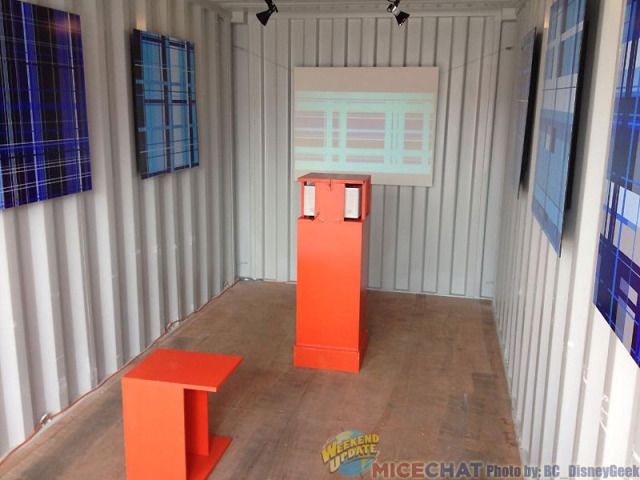 Farm Country:

Not the most glamorous job, but someone has to do it: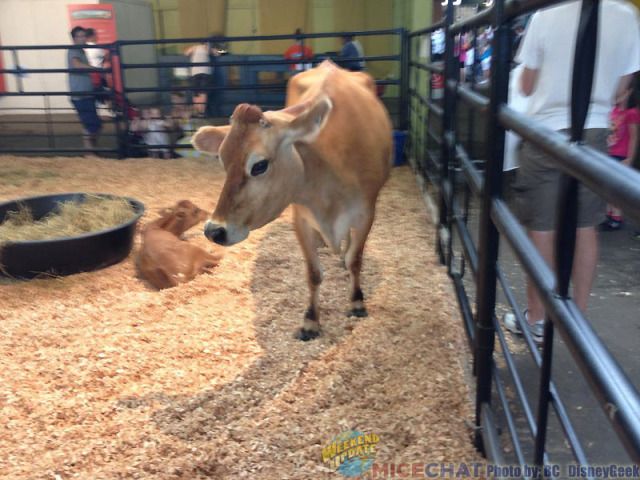 We'll have more of BC_DisneyGeek's trip to the fair soon! Stay tuned!