Monorail Man, Capt Phoebus and Sir Clinksalot recently embarked on an epic coaster trip to the east coast. On their 8-day trip they visited Six Flags Great Adventure, Hersheypark, Knoebels, Dorney Park, Six Flags America, Kings Dominion and Busch Gardens Williamsburg. Over the next weeks they will be highlighting these amazing parks. ~~Rick
Six Flags Great Adventure
We start our journey at Six Flags Great Adventure, one of the flagship parks in the Six Flags chain.
The park entrance

The entrance area is nicely themed and contains shops and eateries

The parks statue is fitting given the parks location in one of the original colonies

The park has a great mixture of coasters, family rides and flat rides

As well as the last American park to feature a Sky Jump (Six Flags Over Texas' Sky Jump will be removed this off-season)

The Golden Kingdom is the newest land to be added to the park in 2005

The Golden Kingdom features animals, play areas and one of the parks signature coasters, Kingda Ka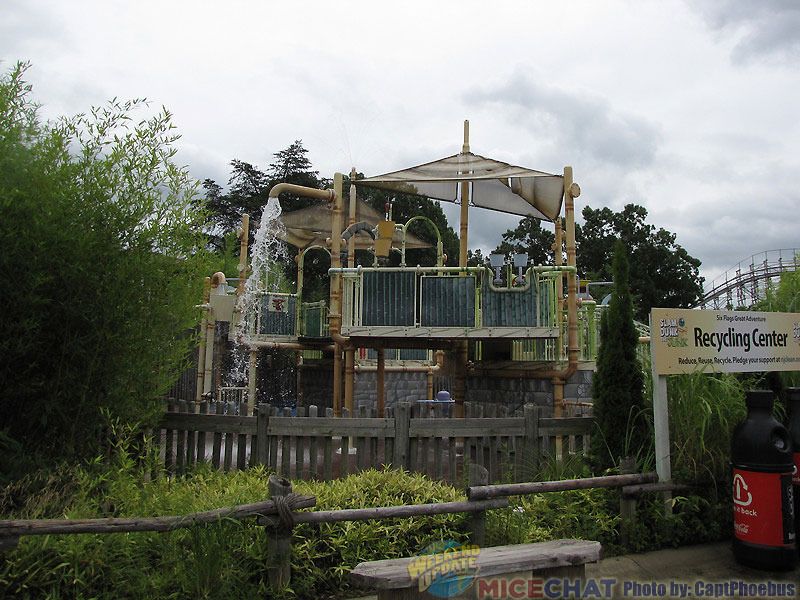 Kingda ka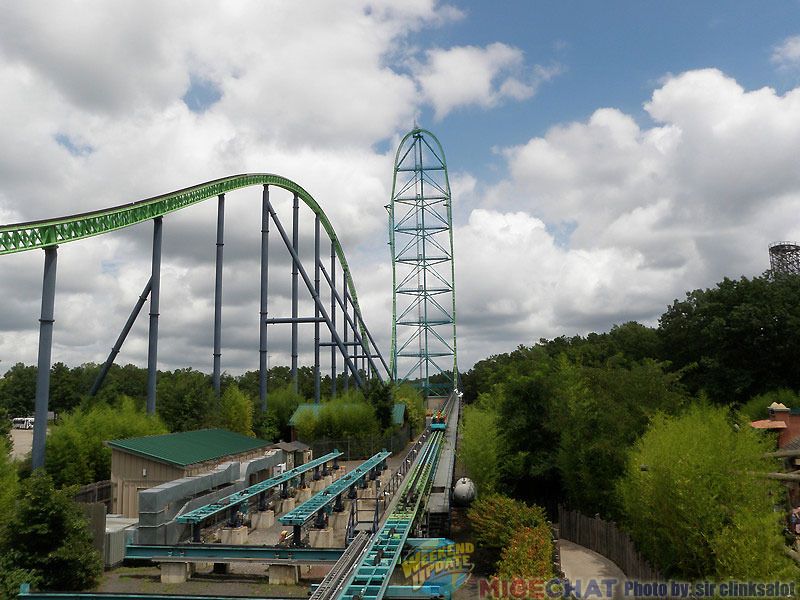 El Toro is one of the parks other signature coaster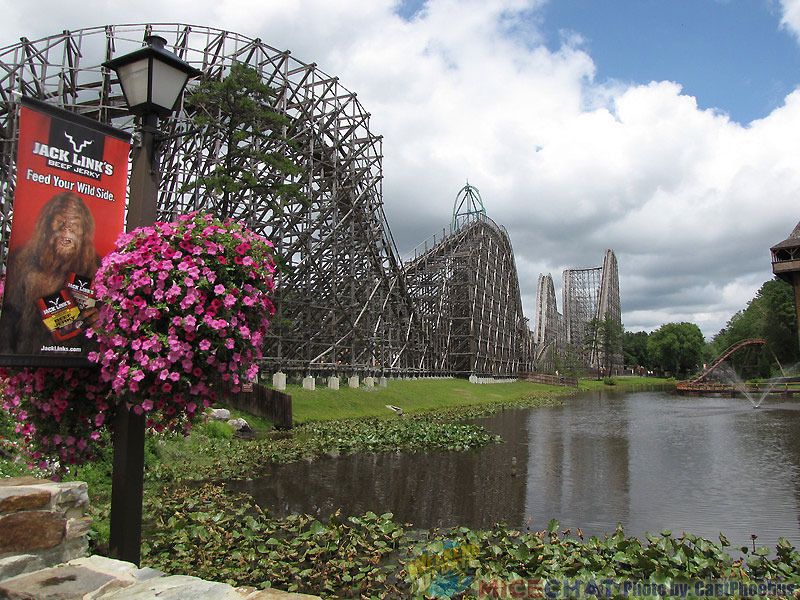 El Toro, Kingda Ka and the parks Sky Ride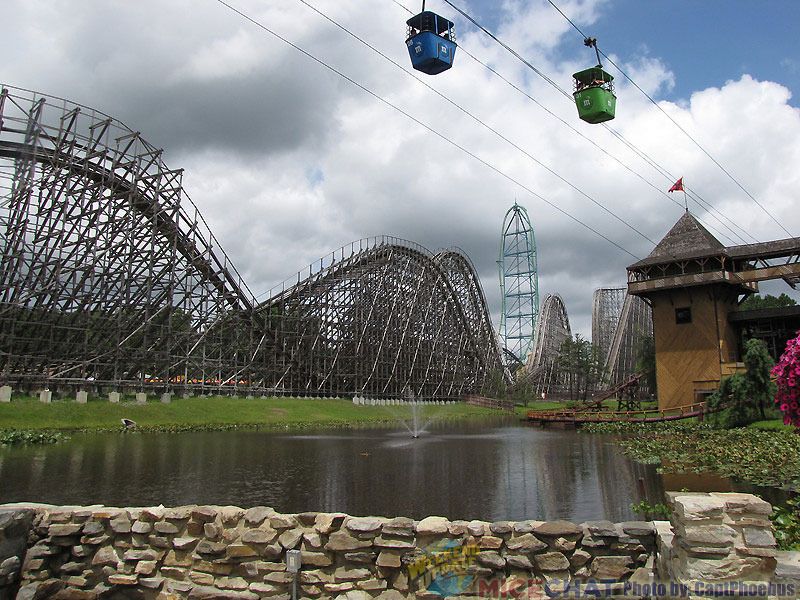 Park Management was also kind enough to take time out of their busy day to spend a little time with us, share a bit of the history of the park (including recent improvements) and give us some hints about future attractions.
The park is very proud of their 2012 additions including Sky Screamer

And the childrens ride Air Jumbo which Captain Phoebus was more than happy to try out.

Below is all of the information on the parks 2012 additions
Both extreme and family thrills are here for 2012! You'll have more to scream about on SkyScreamer, the newest sensation in tower rides, now open! Sit two across in open-air swings as you climb to 24 stories while spinning round and round. At full swing, you soar in a 98-ft. circle at speeds of 40 mph high above the park below.
The park is also introducing two new, yet classic, family attractions– bumper cars and a music-themed scrambler. Guests will also be greeted with the return of the popular flying elephants ride, which formerly made its home in The Golden Kingdom section of the theme park. These rides will join SkyScreamer and reside in the newly-themed Adventure Alley.
In addition the park has a new slide in Hurricane Harbor which opened recently, King Cobra.

Photo courtesy of Six Flags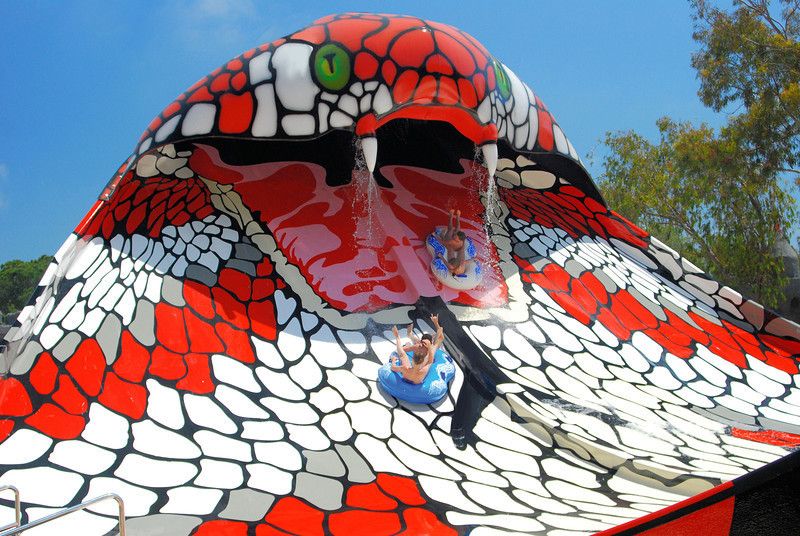 Photo courtesy of Six Flags
Photo courtesy of Six Flags
Next time we will continue our tour of Six Flags Great Adventure and will share some news for what will be coming in 2013.