Since we published the first part of our photo essay on Six Flags Great Adventure, park management has announced a very bold move. They will merge the Six Flags Great Adventure park with the Wild Safari park to form the world's largest theme park. ~~Rick
This week, we continue our look at Six Flags Great Adventure in Jackson, NJ.
But before we get started, let's take a look at what the park has planned for 2013.
"In 2013, New Jersey's Six Flags Great Adventure entertainment complex will undergo its most dramatic transformation in 13 years as the 160-acre theme park and 350-acre Wild Safari animal park unite as one property to become the world's largest theme park. The mega-park, will introduce the new, one-of-a-kind, themed attraction — Safari Off Road Adventure. At Six Flags Hurricane Harbor, water-thrill seekers will challenge a massive, new slide complex — Big Wave Racer.
Boasting 1,200 animals from six continents (including lions, tigers, rhinos, and many more), Safari Off Road Adventure will take you on the most intense, up-close animal experience of your life. First, you will enter the amazing, fictional world of the Wilds Family, who have traveled the globe to bring the most interesting and exotic creatures to their home in Jackson, New Jersey. Once through the rustic loading station filled with artifacts from the Wilds' global journeys, you will hop onto a rugged, open-air, Safari vehicle with 34 other explorers to begin your wild adventure. Skilled, informed drivers will drive you off-road and up close to the animals as they splash through ponds, climb hills, cross bridges and venture over rugged terrain.
"Never before have guests been able to experience a journey so close to that of a true African safari here in the U.S.," said John Fitzgerald, park president. "By combining the world's most exotic animals with Six Flags' signature entertainment, the Safari Off Road Adventure will be the most incredible animal adventure anywhere. Where else can you ride a wave, go on safari, and soar on world-record breaking coasters?"
When the Wild Safari closes its gates for the 2012 season September 30, it will undergo a massive renovation this winter that includes a redesign of various simulated natural habitats and the creation of Camp Aventura which will be the main stop along the off-road excursion. Here, you will get to see some of the Wild family's favorite animals up-close, and even hand-feed or pet them. You can also choose to fly through the air high above the animals on a new zip line for an additional fee.
Safari Off Road Adventure is included with general theme park admission and season passes in 2013, and will be accessible via the Frontier Adventures section of the theme park. Through September 30, 2012, guests will be able to drive their own vehicles through the Wild Safari for the very last time in the park's 38-year history.
"This is a monumental change for the Wild Safari and our guests," said Dr. Bill Rives, safari director and chief veterinarian. "For nearly 40 years, people have dreamed of more up-close animal experiences with fewer boundaries, and now we can truly deliver a VIP experience to each and every one of our guests — and it's included in their theme park admission."
Safari Off Road Adventure is slated for a Memorial Day weekend debut in 2013.[LINK]
Here you can see the existing boundaries of the Safari park which will now be included with admission to Six Flags Great Adventure.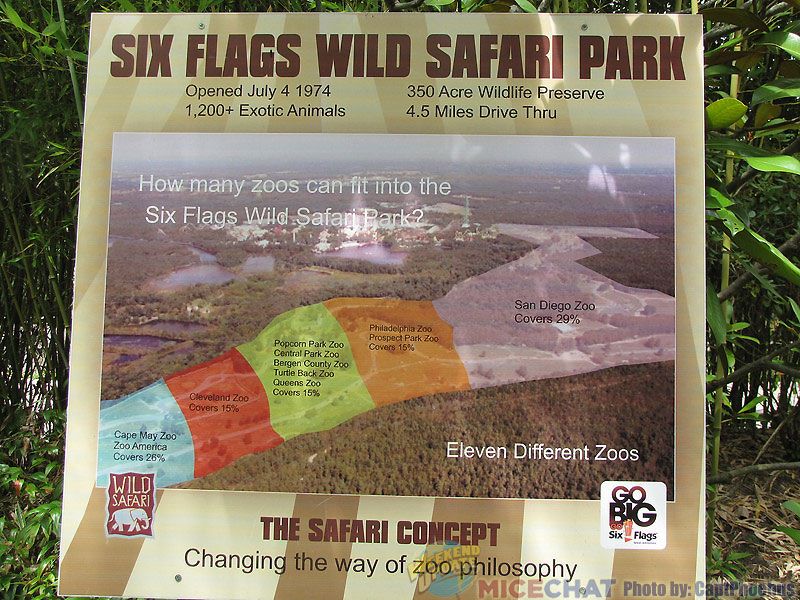 Should be a great new addition to the park.
Now that we know what is coming in 2013, let's take a look at the rest of the park. (If you missed the first part of our update you can find it here:Great Adventures at Six Flags Great Adventure )
Bizarro is a re-theme of the former Medusa coaster. This is basically a mirror-image of "Scream" at Six Flags Magic Mountain but this version contains themeing, fire and on-board audio.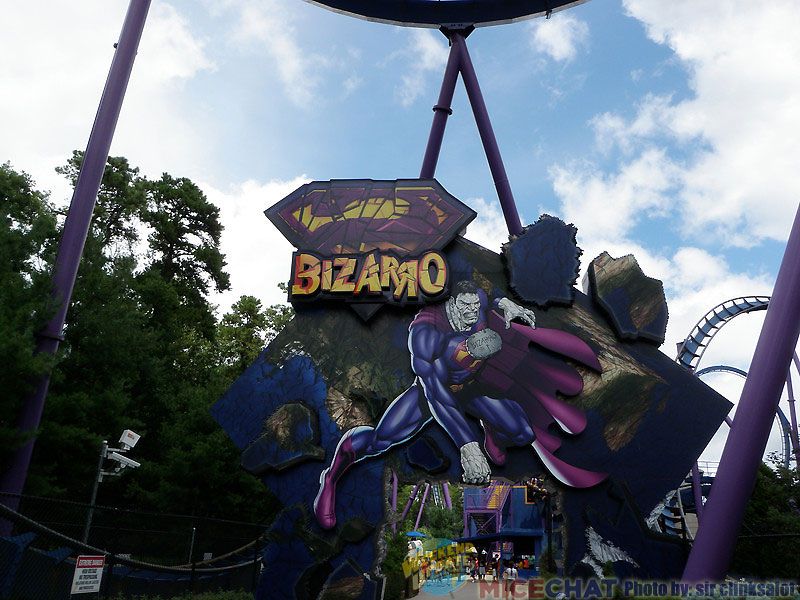 The Queue line tells the story of Bizarro

Fire makes pretty much anything better

Bugs Bunny National Park is the parks kids area but the park has lots for kids and families to do together outside of just the kid area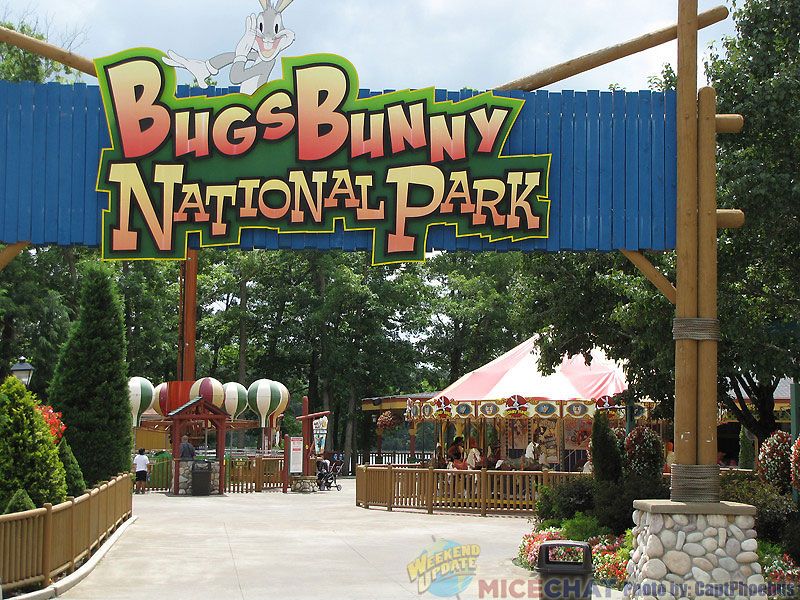 The saw mill is the parks log flume and is great especially on a hot summer day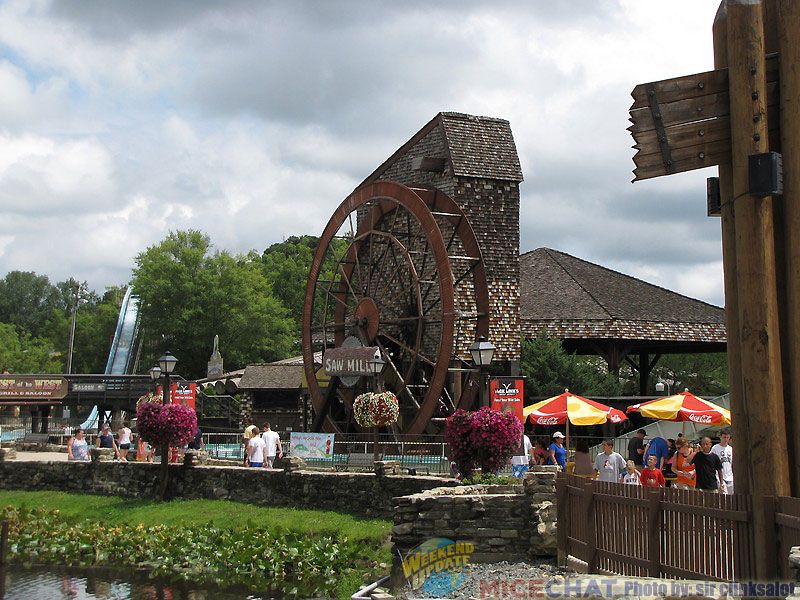 Superman Ultimate Flight is the parks flying coaster. This is one of three of this design of flying coaster (the other two are located at Six Flags Great America near Chicago and Six Flags Over Georgia).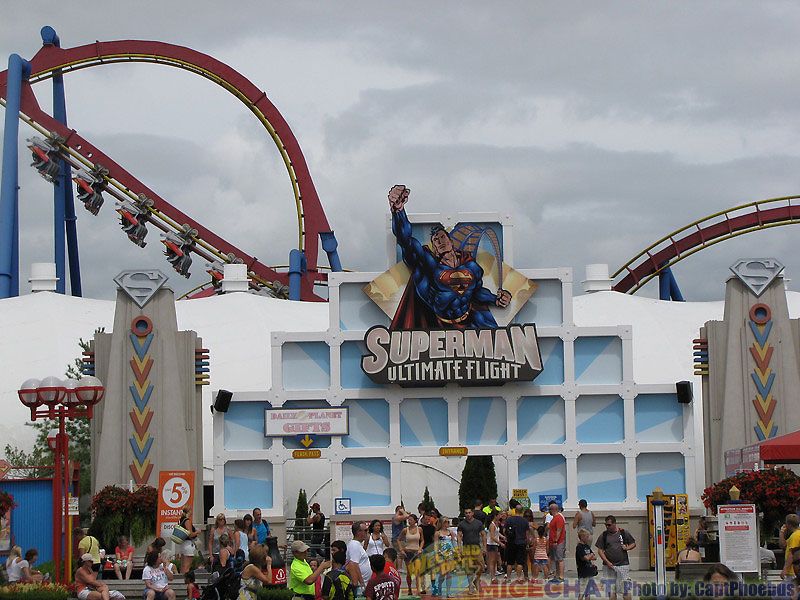 Green Lantern is the parks newest coaster

The parks Golden Kingdom area also features animal exhibits for those that may not enjoy the rides or need a little break
Next week we will continue our report with a look at Hersheypark.