We have been following Rya86n and his blushing bride around the United States as they experienced an epic Disney-themed honeymoon. After visiting Orlando theme parks and taking a Disney cruise, they came to the West coast for more theme parks. Universal Studios Hollywood was the last stop on this incredible honeymoon itinerary and the last chapter in our photo reports from Rya86n. Don't worry though, now that the honeymoon (report) is over, Rya86n has promised me some more of his stories from the Australian theme parks! ~~Rick
Alright, enough monkeying around. I'm back and finally, after 10 months, will finish the ongoing honeymoon report.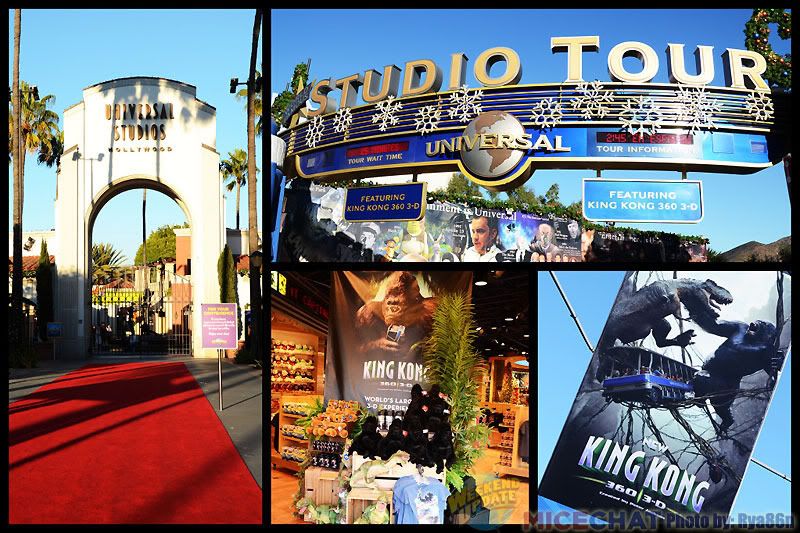 Before leaving LA, we had to make one last stop at Hollywood to see Universal Studios' newest resident.
Straight to the Studio Tour.
Heading this way.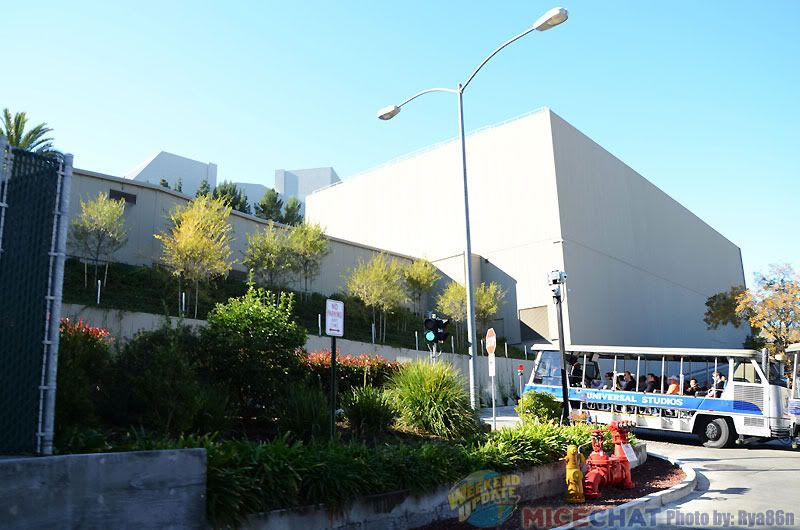 Closer.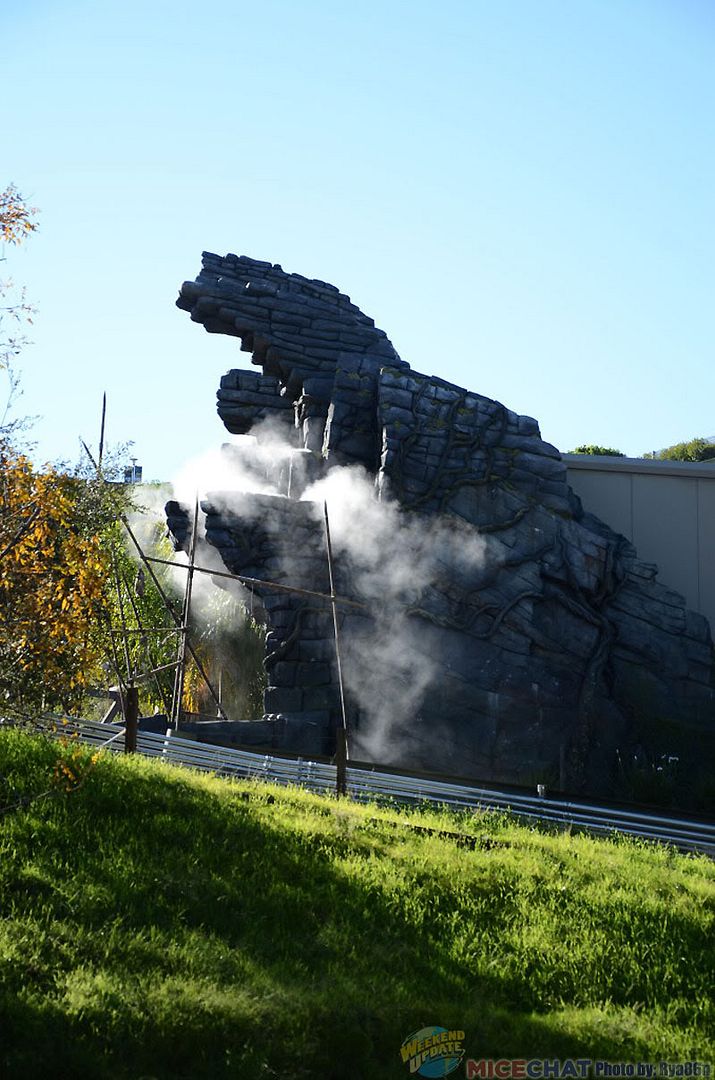 Closer.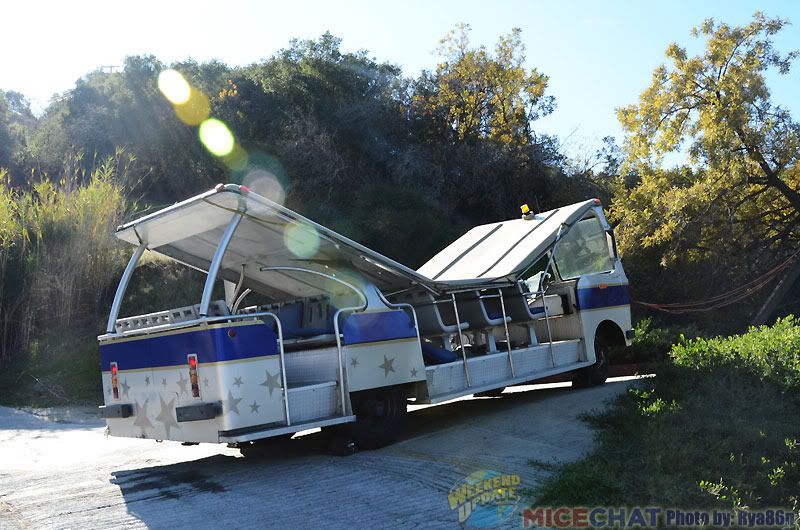 3D Glasses at the ready…
Here we go.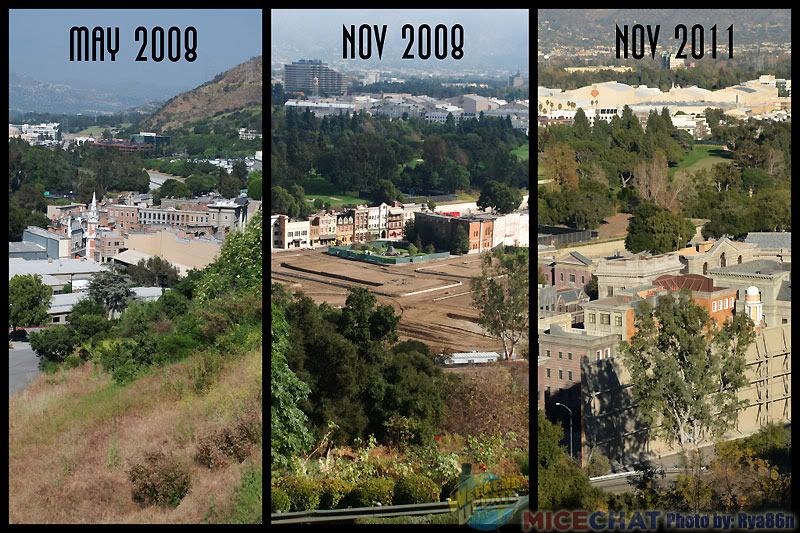 Heading back to USH to see King Kong 360 3D was great, but it also gave me a chance to see the finished backlot.
On my first visit to USH in 1997 I missed seeing the original Kong, but was lucky enough to catch him in May 2008, just before the fire.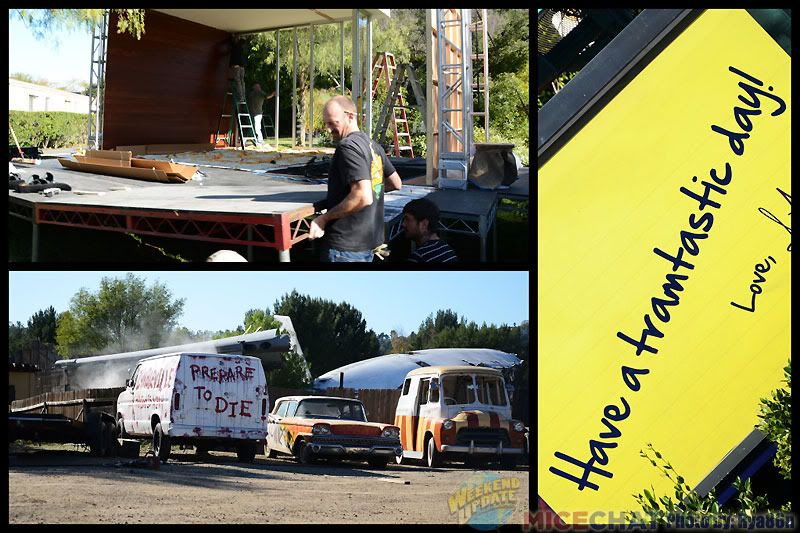 Before finishing the tour we glimpsed some set construction, some Horror Nights reminants and I learnt a new phrase.
After the tour, it was down to the lower lot, with plenty more construction (and quite possibly another reason to return).
Saw some other stuff that had changed since last time.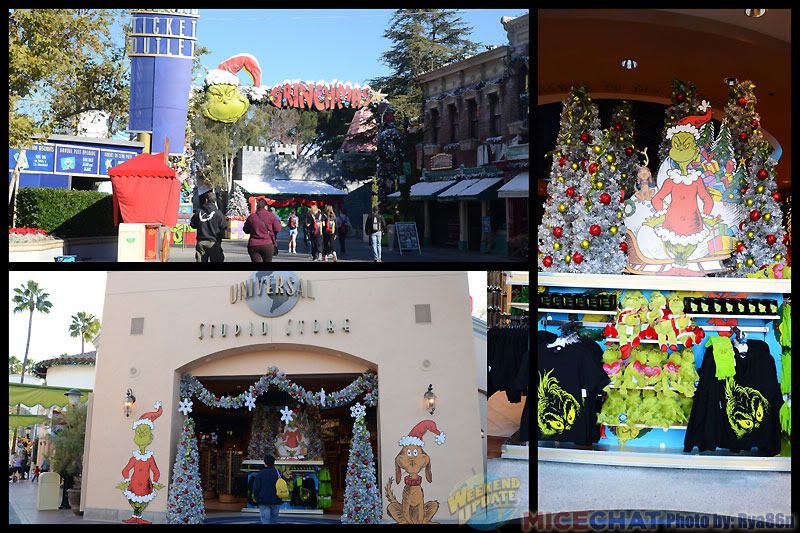 The rest of the park was gearing up for Grinchmas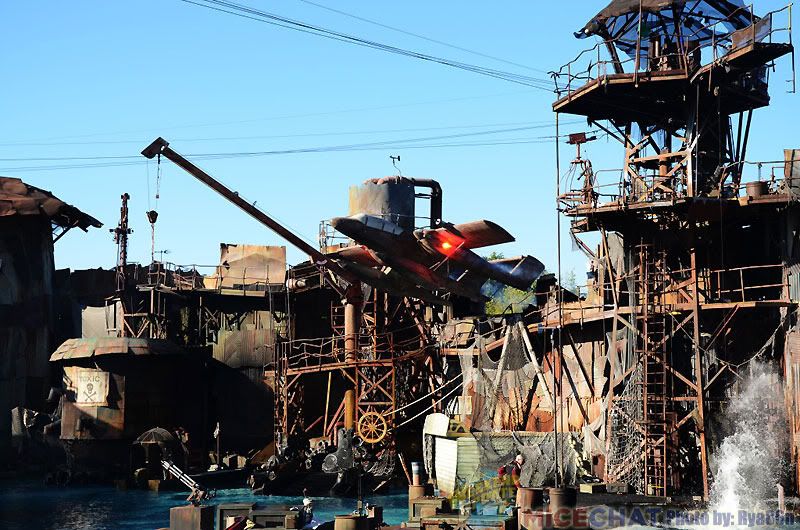 Finishing up the day on an old favourite.
And on that note, thus concludes this marathon report. Now I can catch up on Australia's newest attractions for 2012, and see you all back Stateside in a couple of months!
And in news from the Aussie theme parks:
A viral marketing campaign has started for MovieWorld's Halloween Fright Nights 2012. I caught a nice behind the scenes look at this years maze construction whilst working at the ajoining film studio recently… so have my tickets ready to go come the first weekend in October.
Another IVRC log just surfaced, meaning one thing… we're getting closer to Movie World's Fright Nights!
And I just attended a media call for MovieWorld new ride Justice League Alien Invasion 3D! Wow. Plenty of pics coming in the next few weeks. Was keen to finally share the Green Lantern Coaster pics, but might have to share some from the entire Justice League team that has appeared at MovieWorld!