We are proud to bring you part two of our Hersheypark report by SirClinksalot and CaptPhoebus. Chocolate World replaced the Hershey Chocolate Factory Tour in the early 70′s. Starting with the Chocolate Tour, additional attractions have been added through the years. In addition to the Chocolate Tour, guests can experience the Factory Works Experience, Really Big 3-D Show, Hershey Trolley Works, and the Hershey's Chocolate Tasting Group Experience as well as shops selling souvenirs and chocolate.~~Rick
This week we continue our look at Hersheypark, let's look at Chocolate World before we head back into the park.
Our first stop is the Hershey Chocolate Tour dark ride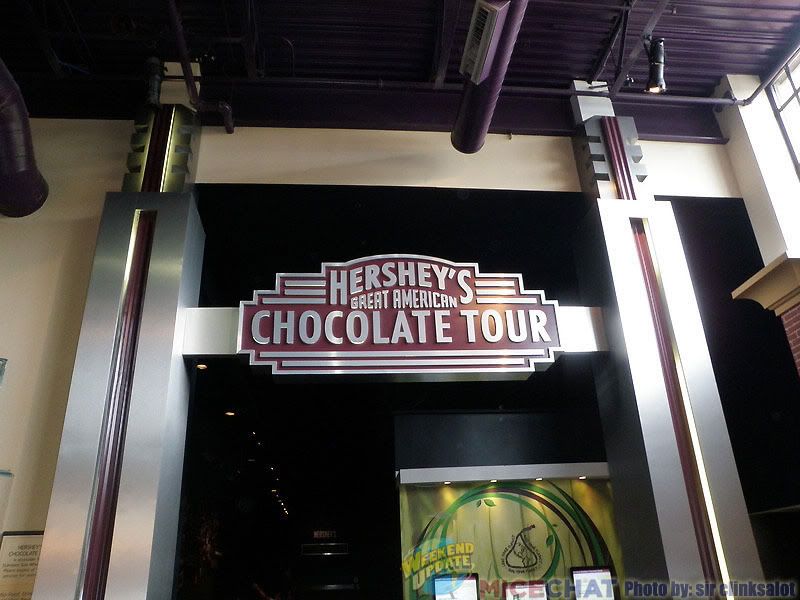 The ride is a cute and clever way to show guests how Hershey Chocolate is made

The cows sing the story of how it's all done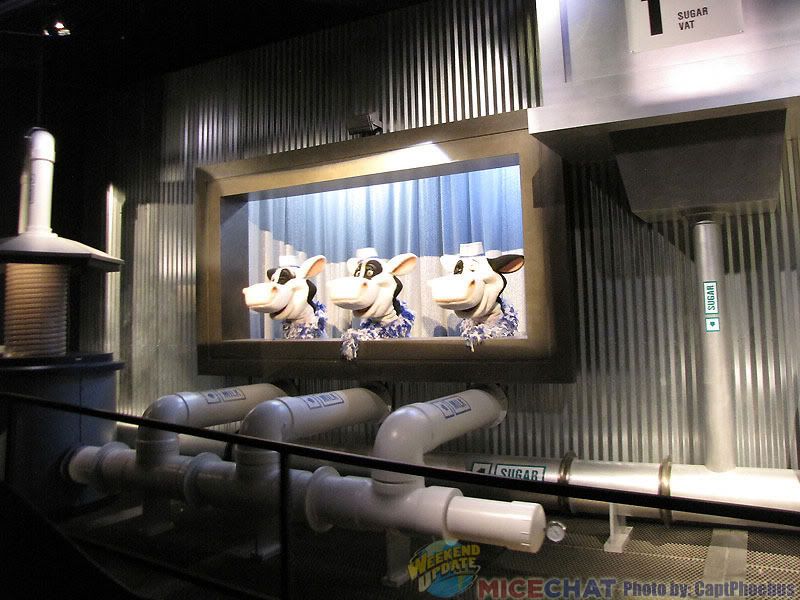 The production of Hershey products the day we were there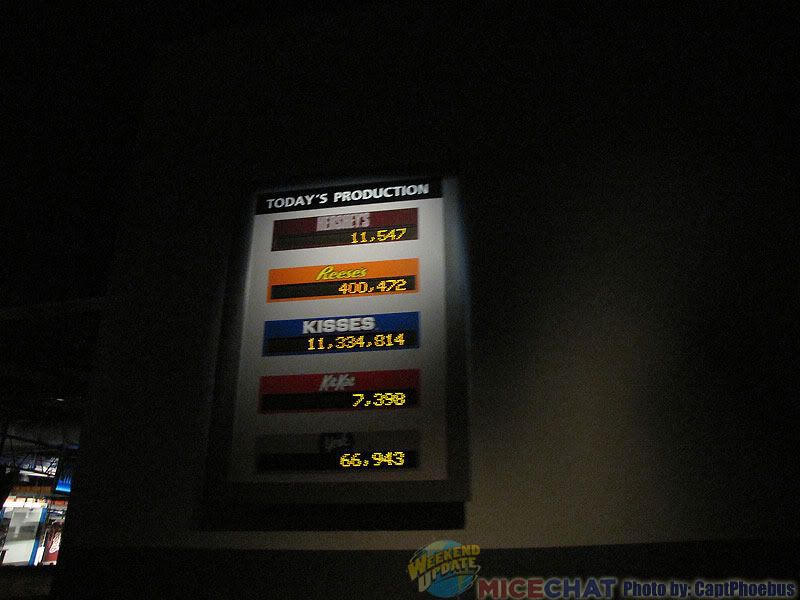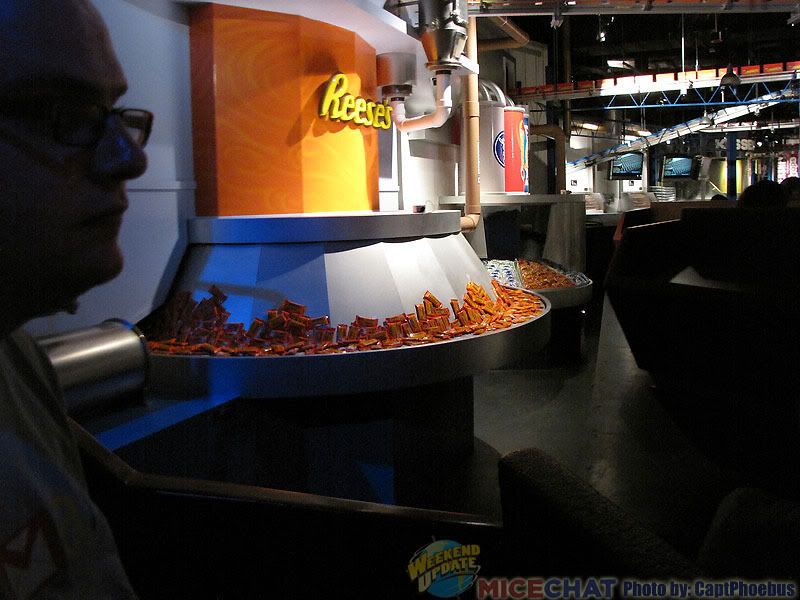 Elsewhere in Chocolate World you can take pictures with huge chocolate bars, demonstrated here.

Back in the park, let's take a look at the rest of the parks coasters. This is Fahrenheit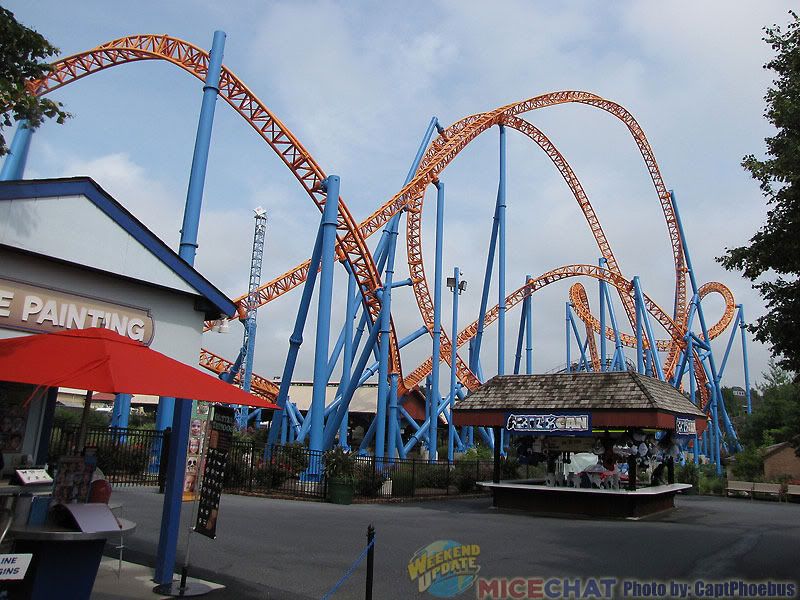 Wildcat is one of the parks 3 wooden roller coasters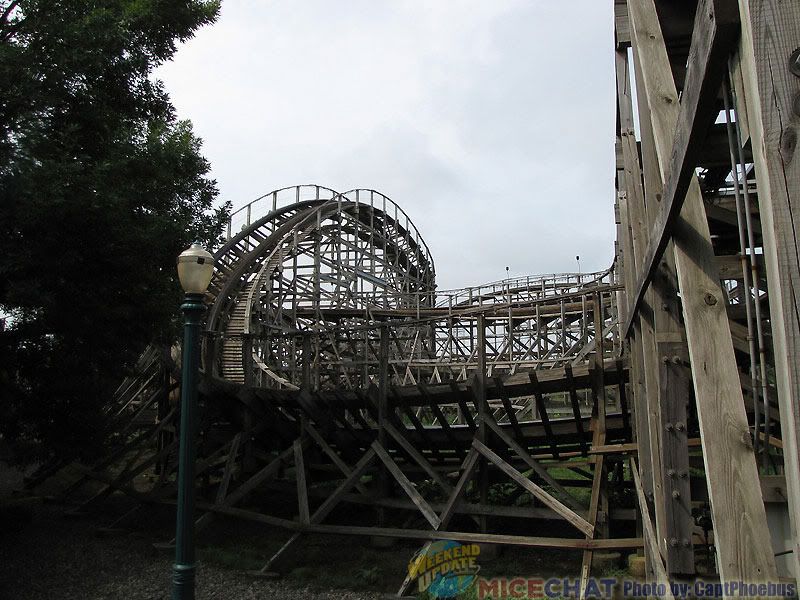 SooperDooperLooper is a classic coaster along the lines of Revolution at Magic Mountain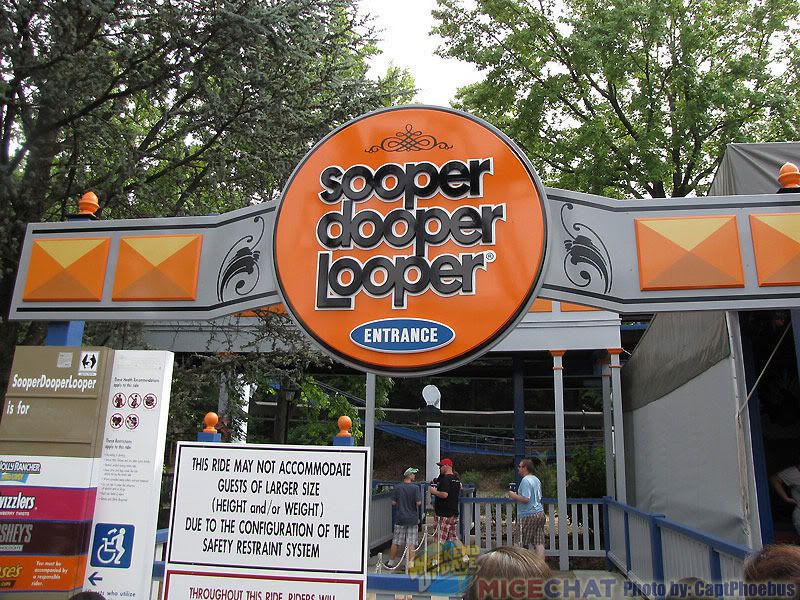 The coaster received new trains this year which were great

You can also take pictures with many different Hershey characters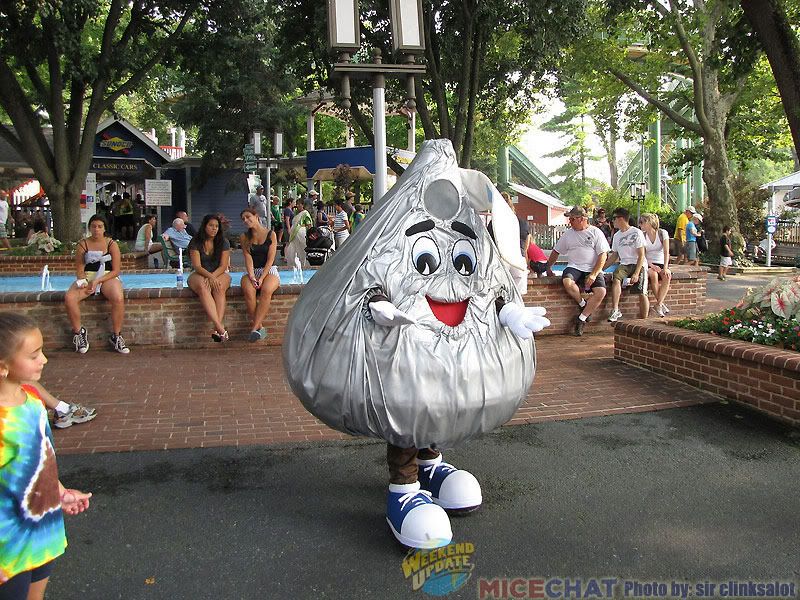 Hersheypark is truly one of the greatest "Traditional" amusement parks in the country. A great park to spend a day at, plenty of things for families to do together including the rides, Zoo America and the included Waterpark make Hersheypark a unique and special park.
Next week we will visit another great traditional amusement park, Knoebels.