Scarlett Stahl shares another great adventure with us today. Can you imagine? How would you like to spend a day with Disney Legend Floyd Norman? Floyd is famous for his animation on Walt Disney features such as Sleeping Beauty, The Sword in the Stone and The Jungle Book.  ~~Rick
When I attended the 2007 Disney Legend Ceremony as press, Floyd Norman was one of the people being honored as a Legend, which is where I met Floyd and his wife, Adrienne.
Floyd is an animator, who has worked on Disney films such as: Sleeping Beauty, The Sword in the Stone, The Jungle Book as well as Robin Hood. He has also worked on various animated short projects and was a writer for the Disney comic strip department on the Mickey Mouse comic strip. Additionally he
has been a story artist on Toy Story 2, Monsters Inc., Mulan, Dinosaur and The Hunchback of Notre Dame, among others and is still working for The Walt Disney Company as a freelance consultant.
In addition to his Disney Legend Award, Floyd has also received an Inkpot Award at Comic-Con International.
Recently, I took a guided tour by Floyd Norman of The Grand Central Creative Center, which is a new Disney complex in Glendale, next to the Disney Imagineering building. This campus includes everything Disney with the exception of the film division, which is located in Burbank.
In 2000, the Walt Disney Company, the Glendale Redevelopment Agency, and the City approved a series of agreements providing for the long-term redevelopment of the site. The project provides for the replacement or rehabilitation of the existing 2.45 million square feet of improvements and the construction of up to an additional 3.5 million square feet of new space, for a total of 5.95 million square feet of new and rehabilitated development in a landscaped, creative campus type of environment. Development is expected over a 25 year period (concluding in 2025). You can see from the pictures that it is still in a creative stage.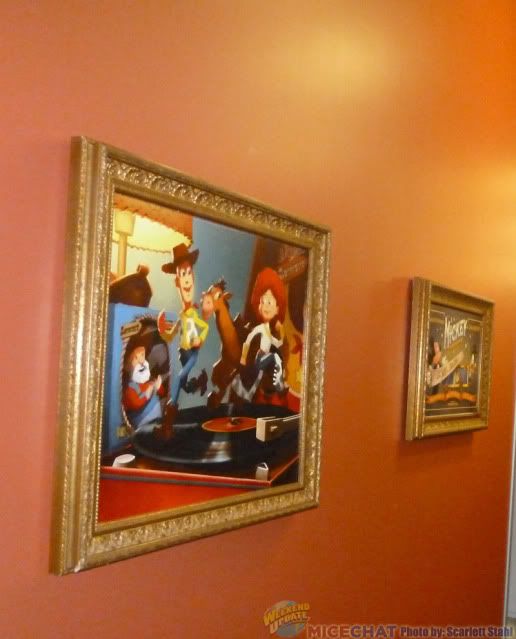 Floyd told me that Ken Shue, VP Global Art and Development –Books, Mags. & Digital for Disney Publishing Worldwide was the creative genius of touches like scenes from Alice in Wonderland continuing on the stairwell wall from the third floor down to the main floor and other themed walls throughout. As an Alice fan, this particularly appealed to me, but the Villains wall and Mickey wall were eye catchers as well. Floyd shared that he especially liked the wall of purses/ bags that different artists created. He also showed me how computer generated images were created on computers.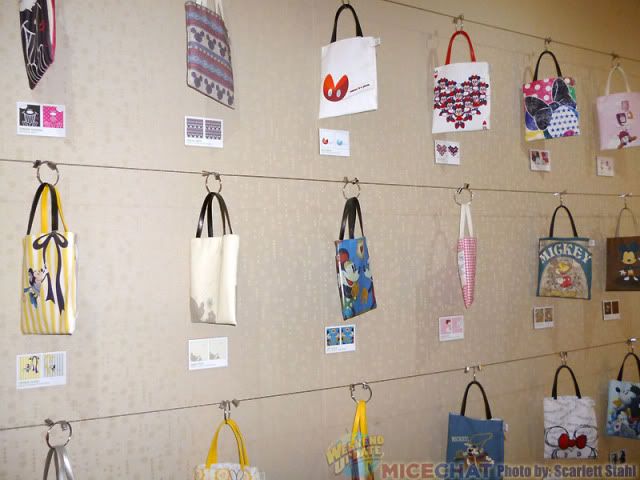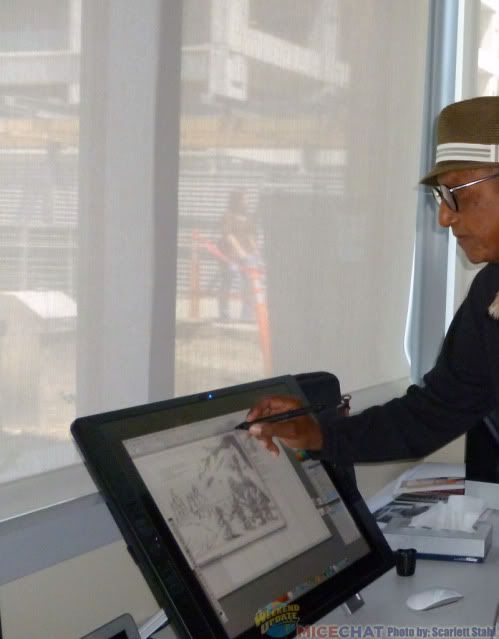 The Villains Wall
View of Construction outside from window
Alice's Stairwell wall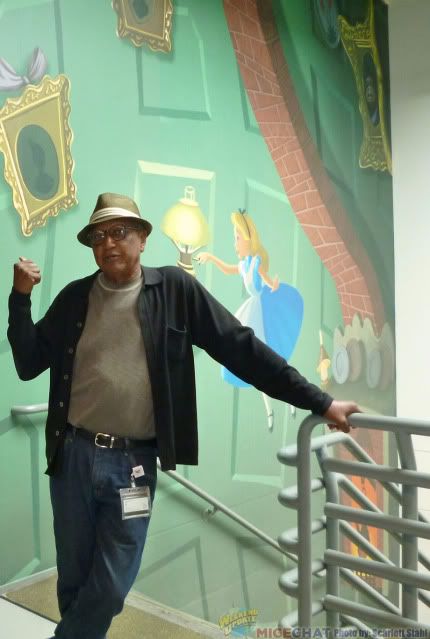 Merchandise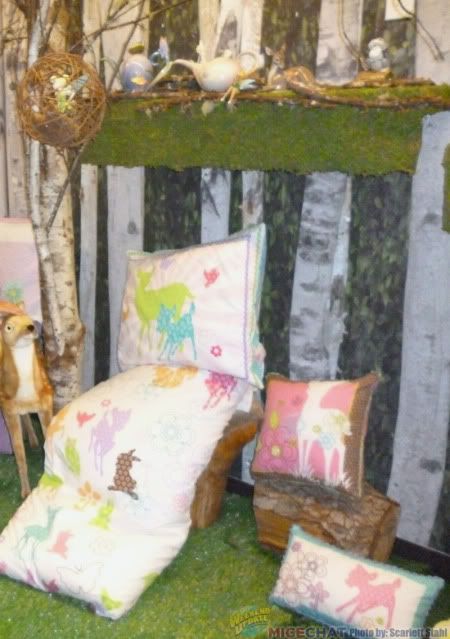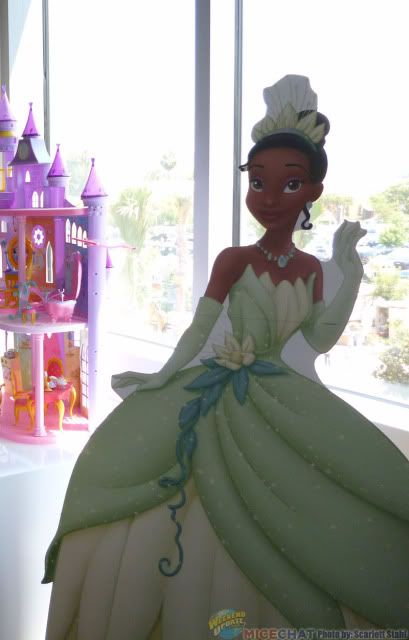 The Mickey Wall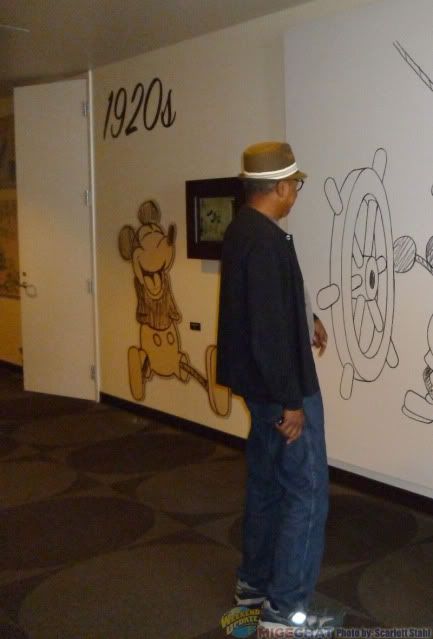 Not only were there storybooks, but also toys, clothes and costumes that are going to be marketed. When we passed the costumes, I longingly looked at the Tangled costume, which I would have liked to get for my 10 year old granddaughter, but reminded myself that having a twin brother, she is a tom girl, or tomboy as she recently told me and she would more likely want to be a pirate or some such character. And as her twin brother was a chain saw killer last year, I could only hope that he was planning on being Prince Charming or Robin Hood instead this year. Sigh.
We had lunch in the Commissary and discussed cartoons. The twins had told me that they really like The Annoying Orange and Floyd shared that he had worked on the series. Afterwards I admired and thanked Floyd for my Sleeping Beauty sketch, before he escorted me back to my car.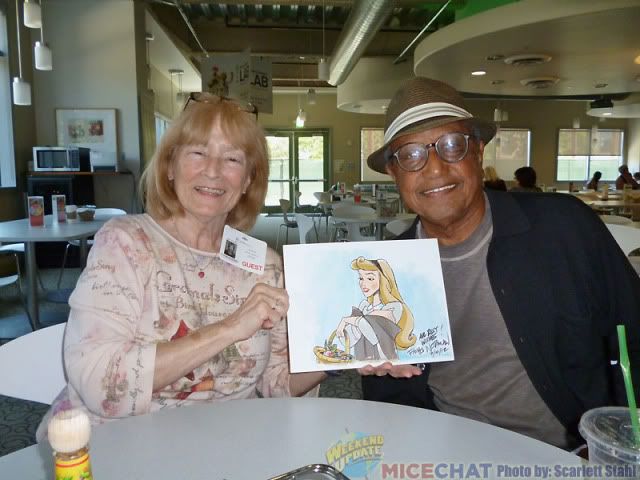 I admit that it's a charmed life I live, to spend time with wonderful people such as Floyd.