Wet 'n' Wild Las Vegas will be Nevada's largest water park and home to more than 25 exciting slides and attractions.  The 41-acre park will be located in southwest Las Vegas near the I-215 and Sunset Road. The attractions will range from extreme water slides designed to get hearts racing to family friendly interactive play areas. ~~Rick

The world's most iconic water park brand, Wet 'n' Wild, is coming back to Las Vegas with the amazing new $50 million Wet 'n' Wild set to open in May 2013.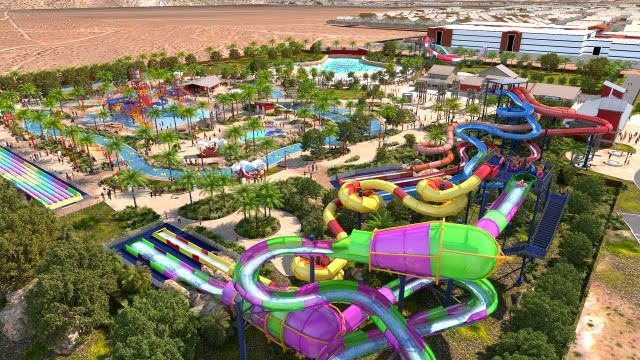 Located in the entertainment capital of the world, this world class water park will be fun for the whole family, featuring a spectacular line-up of more than 25 slides and attractions including North America 's first Rattler slide.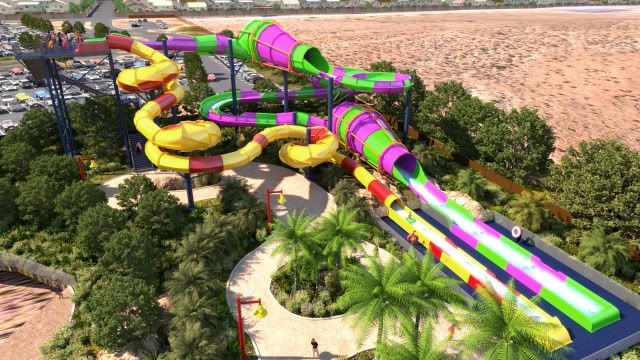 Set on 41 acres in southwest Las Vegas near the I-215 and Sunset Road, the world class park will feature more than 25 innovative slides and attractions. The park will be managed by theme park experts, Village Roadshow Theme Parks which operates Wet 'n' Wild water parks in Arizona and Hawaii .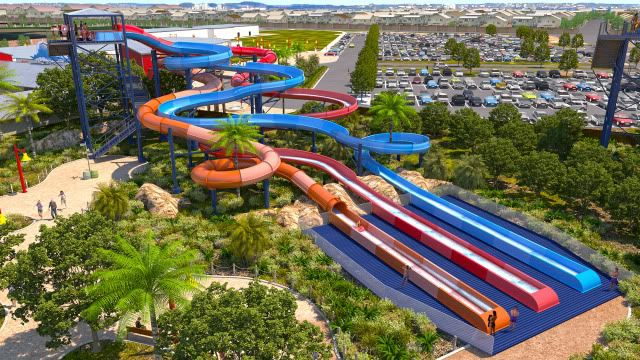 Village Roadshow Theme Parks Australian operations include Warner Bros. Movie World, Sea World and Wet 'n' Wild Water World, which collectively entertain more than five million visitors annually. In addition to these world class theme parks, Village Roadshow Theme Parks also is developing a Wet 'n' Wild 'super park' in Sydney, Australia which is set to open in December 2013 .
"We are very excited to bring this amazing new water park to the perfect city that is Las Vegas ," said Tim Fisher , chief executive officer of Village Roadshow Theme Parks. "The park will feature some of the world's most incredible slides and will offer an experience unlike anything Las Vegas residents and visitors have ever seen before."
Wet 'n' Wild Las Vegas will be a more than $50 million world class attraction perfect for families and thrill seekers alike. Adrenaline junkies can enjoy heart-pounding slides such as the Canyon Cliffs, which will send riders on a gut-wrenching 60-foot freefall racing at speeds of up to 33 feet per second. Kids will love the multi-level interactive children's aquatic adventure playground, while those seeking a more relaxing time can float around the Colorado Cooler. The park also will feature a host of world class attractions including a giant wave pool, North America 's first Rattler and much, much more!
There's no doubt that Vegas gets wicked hot in the summer. We're sure this park will satisfy a need for locals and tourists alike. If you live in the area, please be sure to send along your construction photos and reviews so we can keep our readers up to date on this project.