Halloween has been embraced by theme parks all over the world and Australia's MovieWorld joins in the fun with their very own Fright Nights event. Rya86n has some incredible photographic coverage of this Halloween treat. Be sure you read all the way to the end – the last photo will be very interesting to fans of Halloween-style mazes. By the way, some of the photos are a little racy, so view at your own risk. ~~Rick
It's October again — and that means Halloween events, the world over.
This year, MovieWorld's Fright Nights returns to Australia.
Headlined (similarly to Universal's HHN) by AMC's The Walking Dead.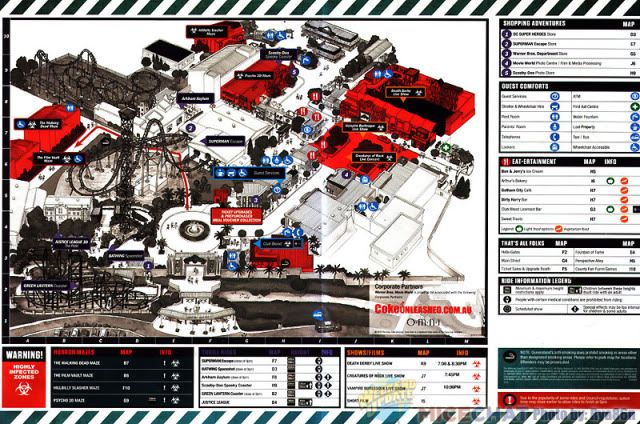 As well as a few other Horror Mazes and Attractions.
Hell's Gate makes its yearly appearance at the front of the park, serving as a portal to the night time event.
Inside the gates, the park is transformed by Light, Fog, Flames and Adult Entertainment.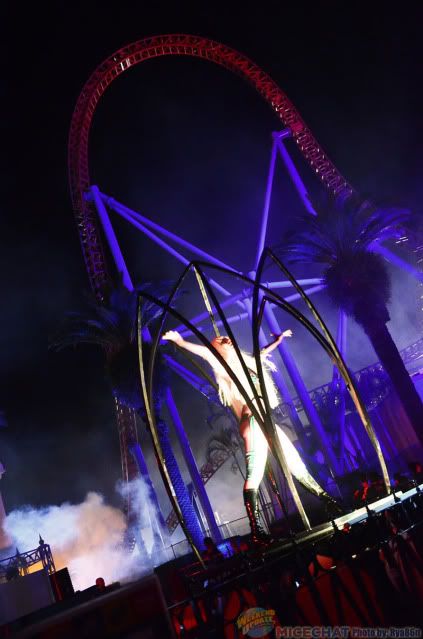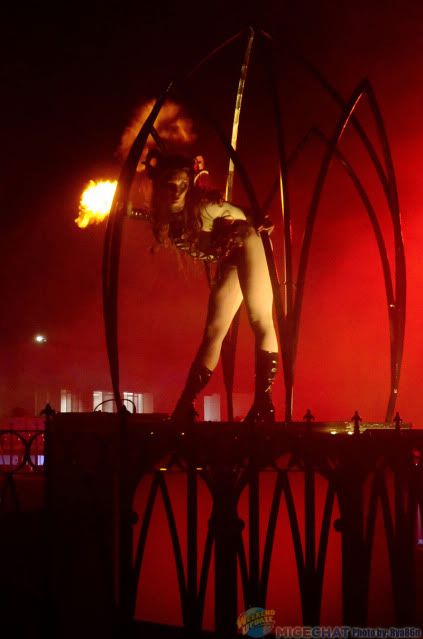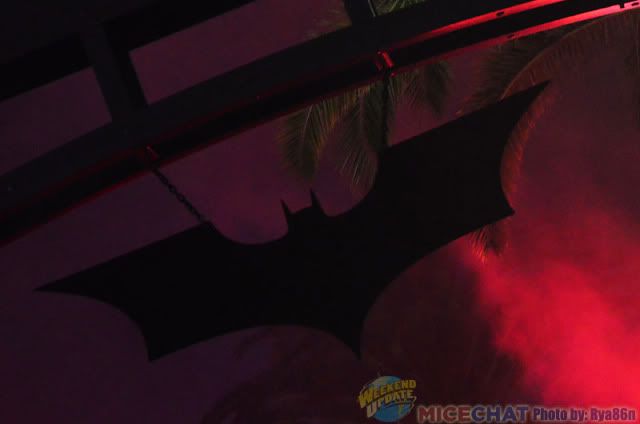 As I'm a bit behind on the updates, I guess this shot will serve as a preview… this is MovieWorld's newest ride, Justice League 3D: The Ride.
But I'll save that for later, and get back to Halloween for now.
Set up in the HSD arena is Death Derby.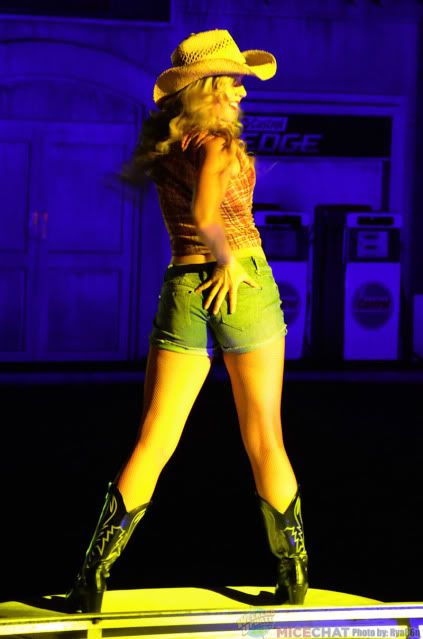 which gives us dancing girls…
…and a derby style car race.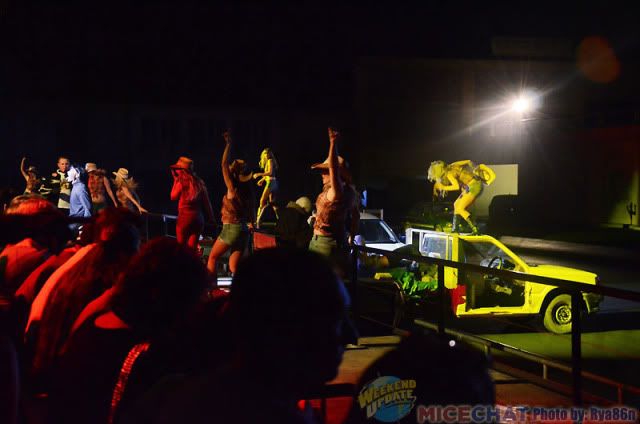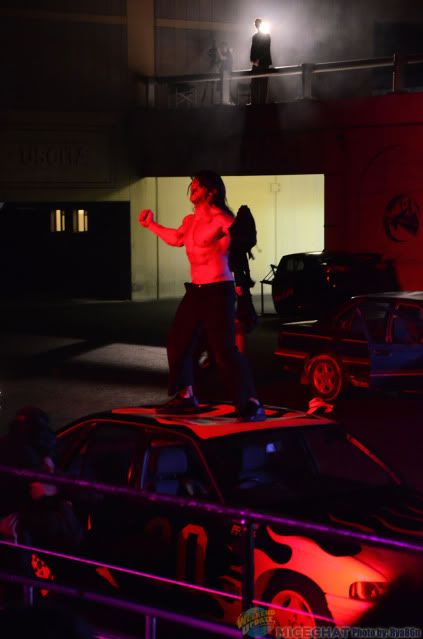 But in keeping with this year's theme, it wouldn't be complete without a Zombie outbreak.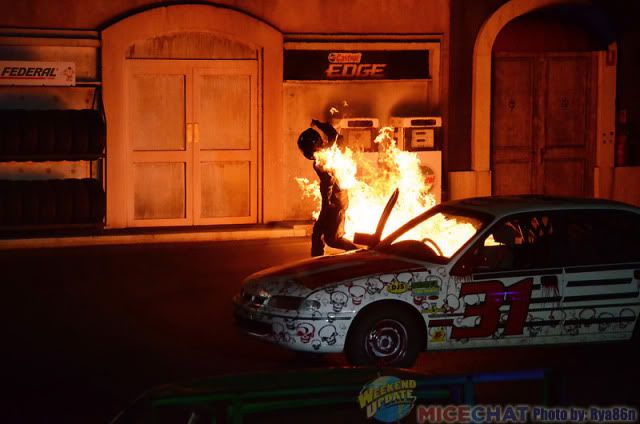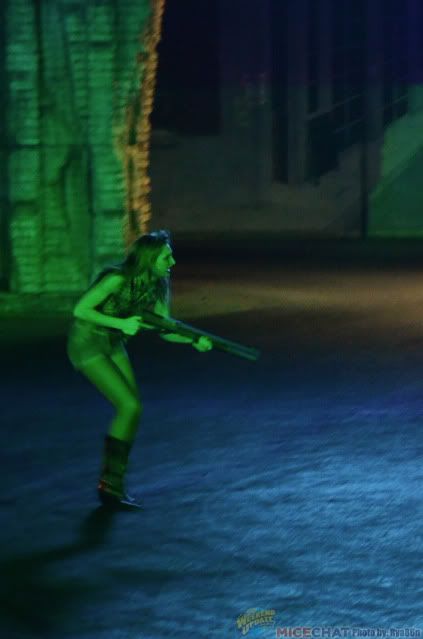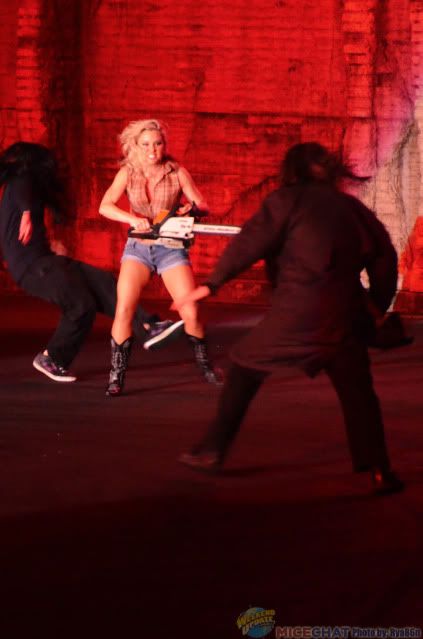 No happy endings here.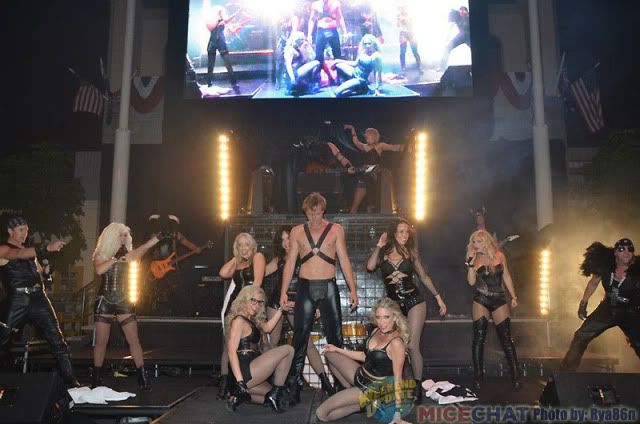 (photo by Neverland Photography)
Back in the main street, the Halloween entertainment includes a Creatures of Rock perfomance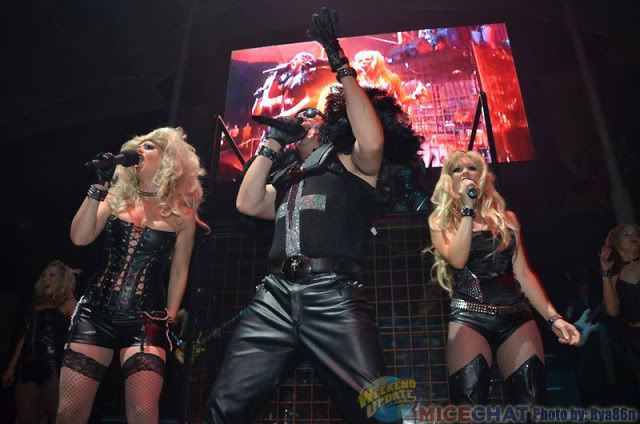 (photo by Neverland Photography)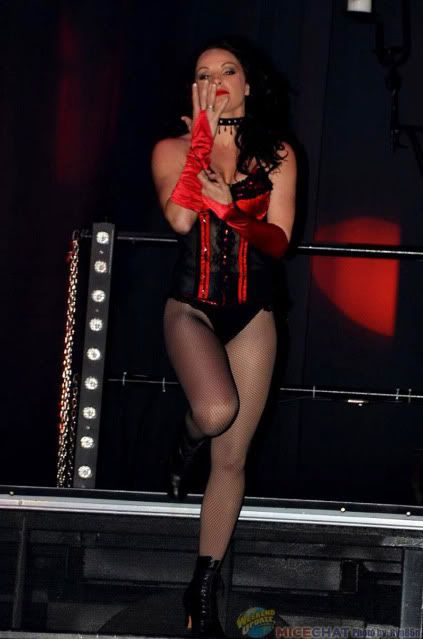 (photo by Neverland Photography)
And a reworked Vampire Burlesque show from 2011.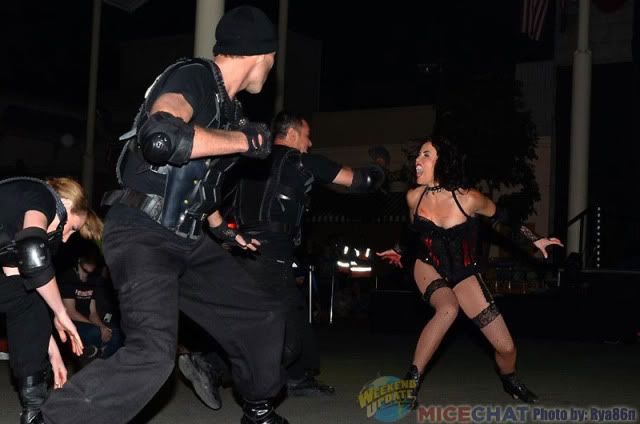 (photo by Neverland Photography)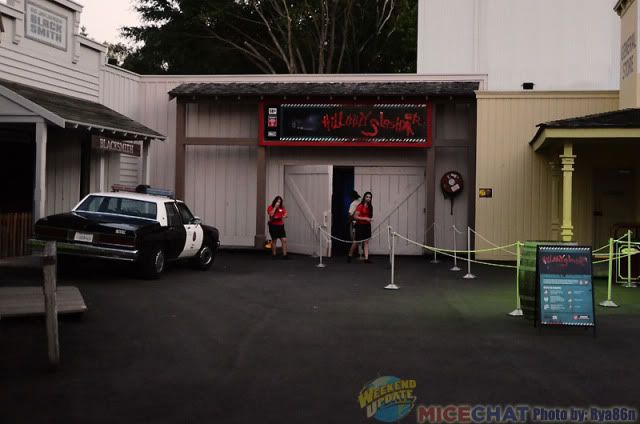 To the mazes (and slightly back in time, considering the sun is yet to set here).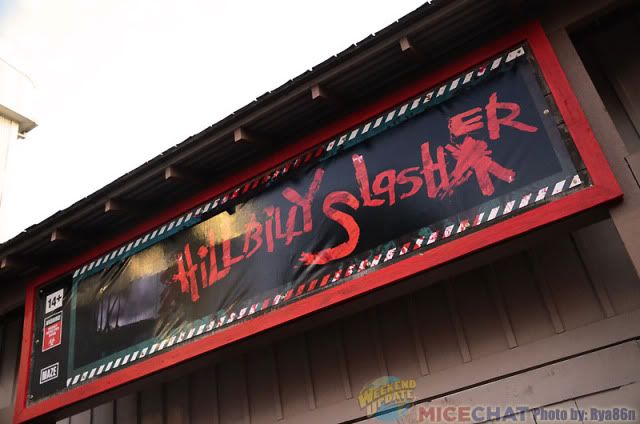 First up, Hillybilly Slasher.
Victims have gone missing at what was supposed to be a peaceful camp ground.
In keeping with the walkers theme, this area is "Highly Contaminated" as are the other Halloween attractions.
[/CENTER]
Psycho3D maze returns yet again.
[/CENTER]
The long walk to the adjacent film studios, serves as a scare zone of sorts…
…leading up to two more mazes, Film Vault and The Walking Dead.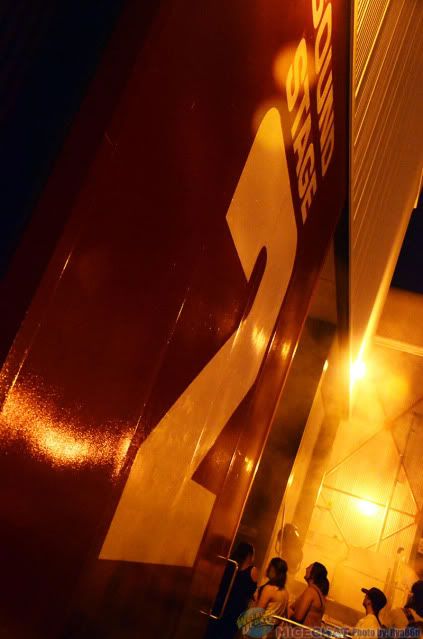 Delaying the inevitable just that little bit longer, first up we'll focus on what's in Soundstage 2.
(photo by DJClayton) Film Vault, unleashes the evil spirits within a warehouse full of horror movie props.
This is seemingly the perfect maze theme for MovieWorld! Or at least an easily achieved one.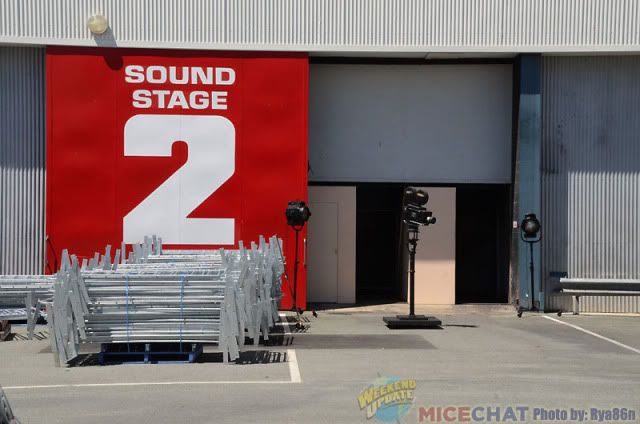 Looks different in the daylight!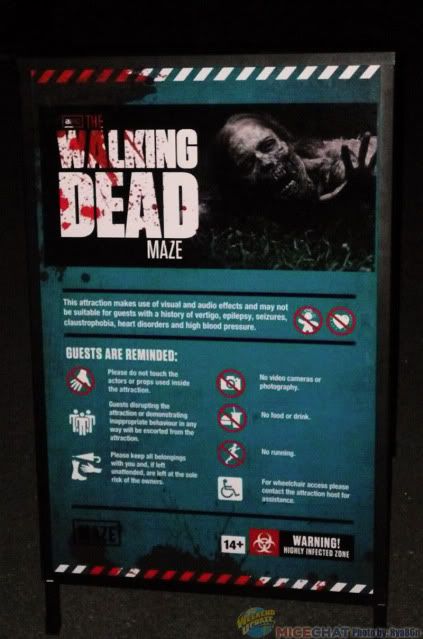 (photo by DJClayton) And finally…
Soundstage 1 is home to AMC's The Walking Dead Maze.
It also looks different in daylight — a preview tour of the maze allowed the following snaps.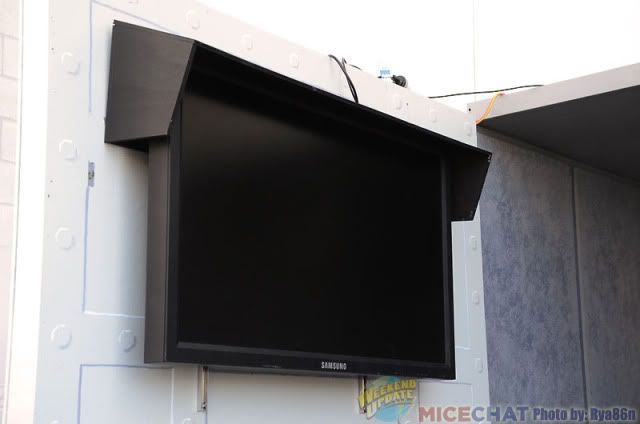 This monitor shows a feed from a hidden camera inside the maze.
Based on the brand new episode, guests enter The West Georgia Correctional Facility.
Checking in to this prison isn't all it's supposed to be.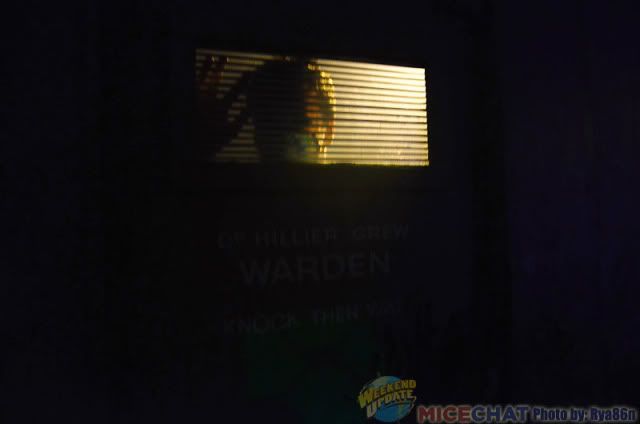 There's Walkers lurking behind every door.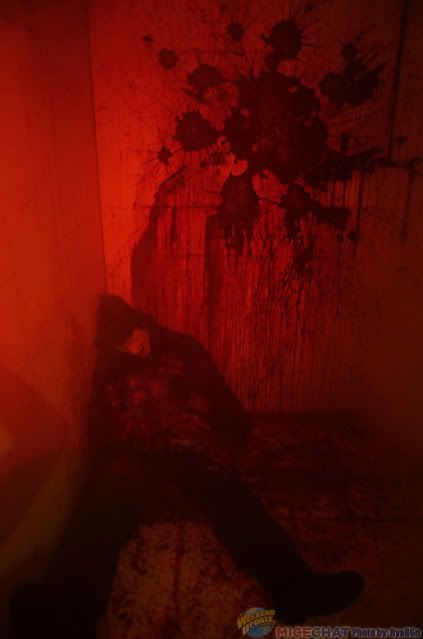 Careful what you find in the showers.
No escape through here.
But something escaped through here.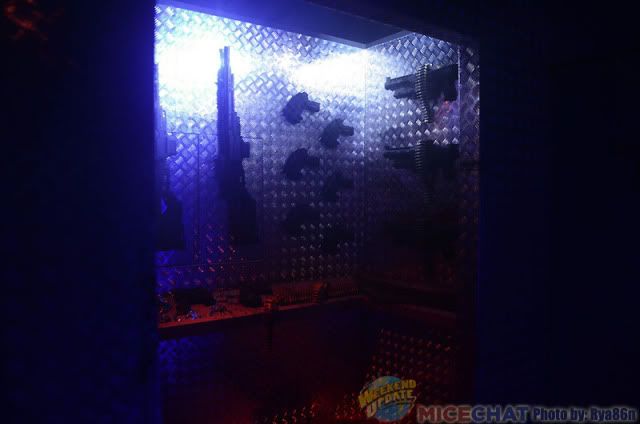 Raid the armoury on the way past.
After escaping the mess hall and infirmary, signs point to an exit through the motorpool.
Although it appears this area of the prison has lost power. In order to escape the Walkers and the maze, guests must navigate through a pitch black room.
Before finally (or hopefully) emerging into the light!
That pretty much covers Fright Nights 2012. Although I will leave you with one final photo, a MiceChat exclusive. How many scenes from The Walking Dead maze can you recognise in this birds eye view of Soundstage 1?
And that's Halloween in Australia at MovieWorld Fright Nights.