A group from MiceChat recently took a cruise together on the Disney Wonder, traveling from Vancouver, B.C. to Los Angeles. BC_DisneyGeek has prepared a multi-part photographic report on their adventure. Our report starts on the first day as they prepare for departure. ~~Rick
Micechat comes to my hometown for the first time: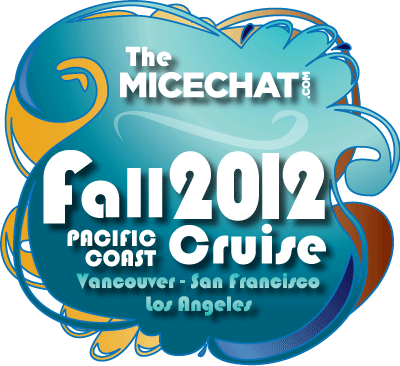 Pre-cruise, Hastin/Monorail Man gets a taste of Canadian culture:

The Disney Wonder is the second ship in Disney's fleet, and entered service in 1999: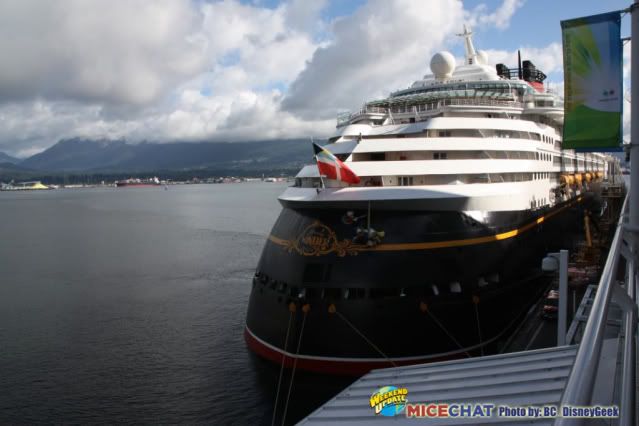 With the two newest ships sailing out of Florida, the Disney cruise line came to the West coast in recent years: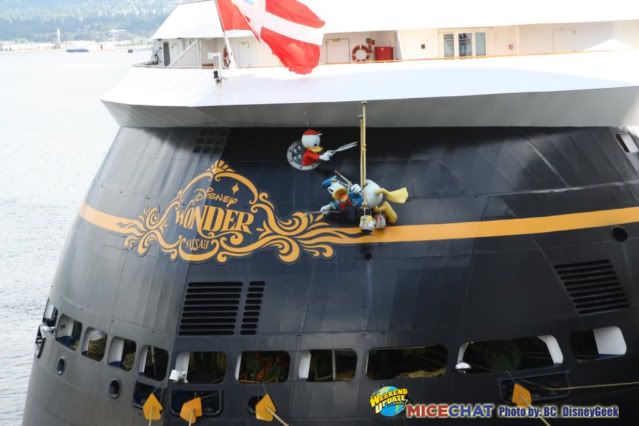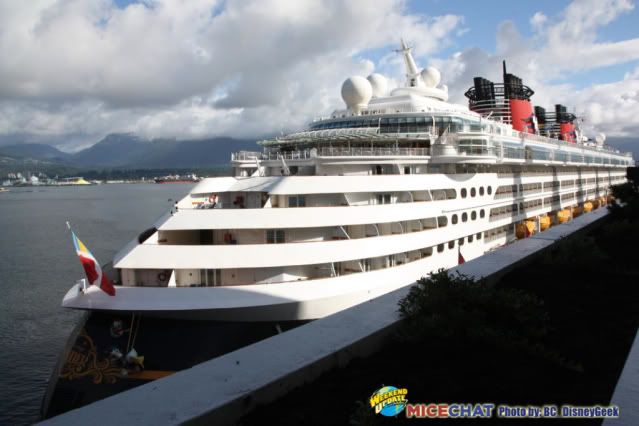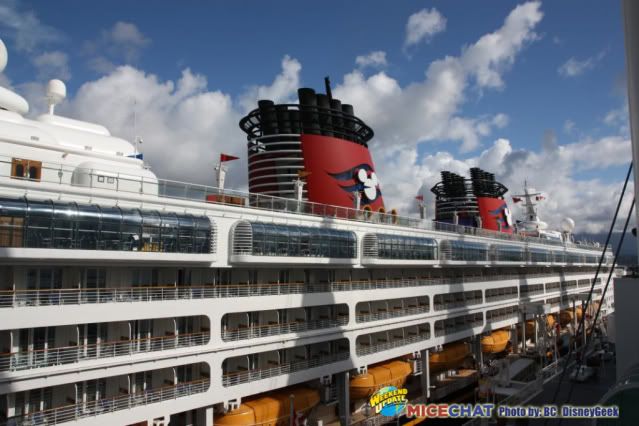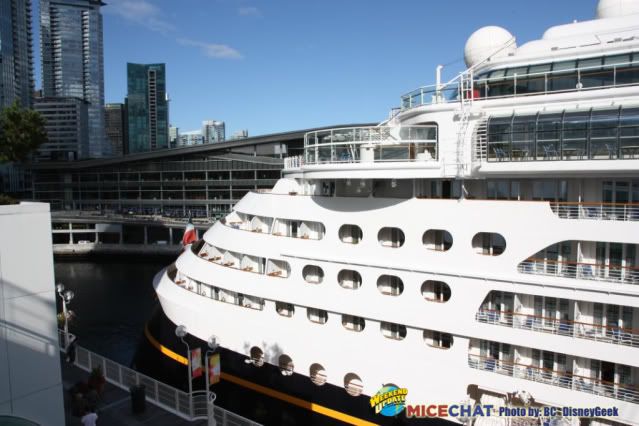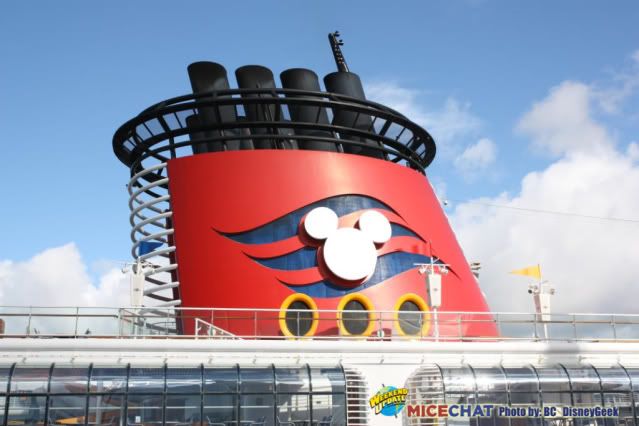 The Wonder docked at the Canada Place cruise ship terminal:

Pre-boarding photo-op: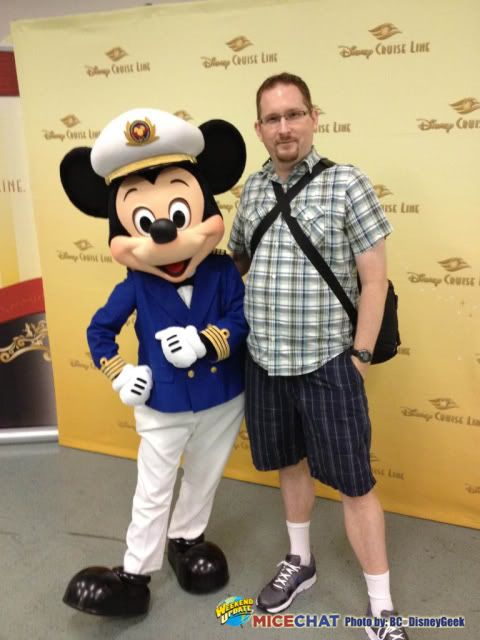 Micechatters boarding the ship: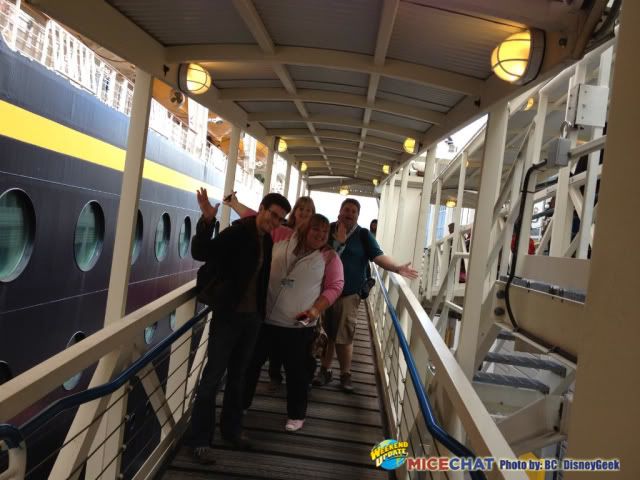 Each family is announced when entering through the lobby: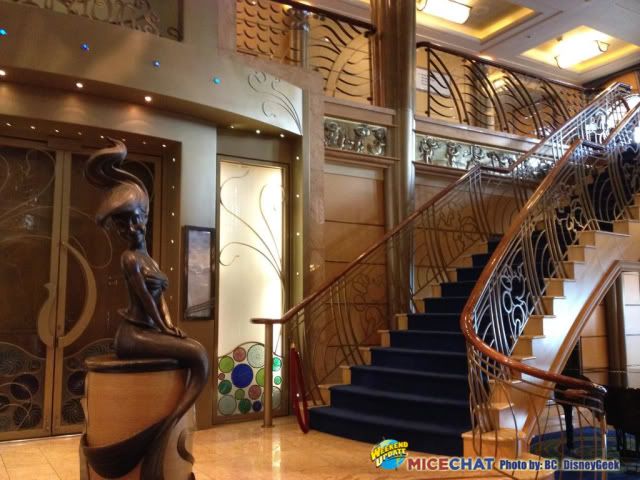 First order of business, head topside to the Beach Blanket Buffet:

Can't go wrong with shrimp:

It was a perfect sunny day to enjoy lunch outside: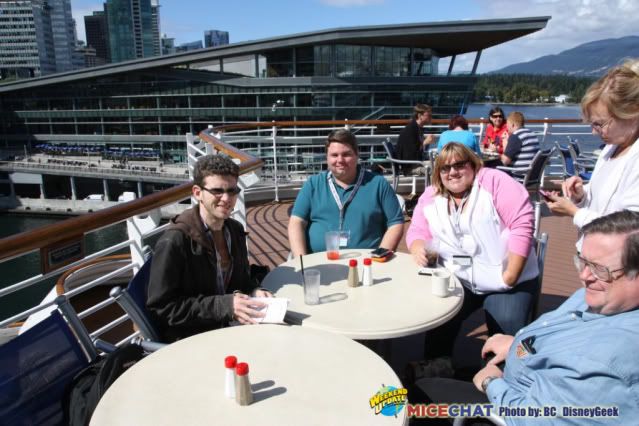 The group as seen from Canada Place: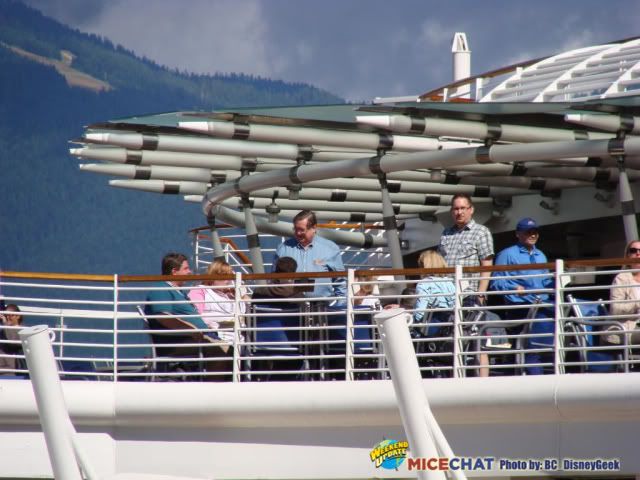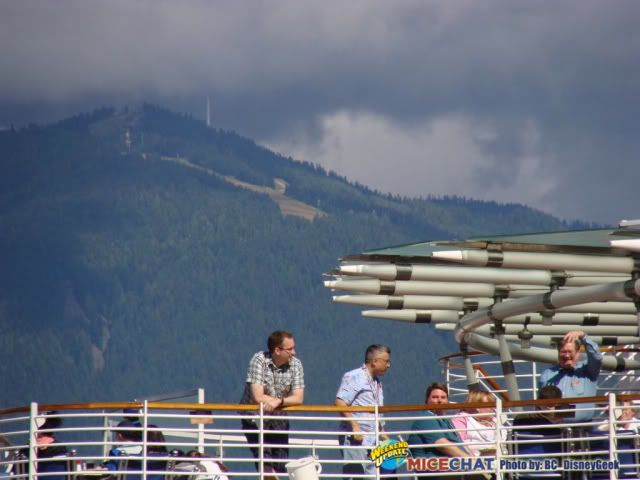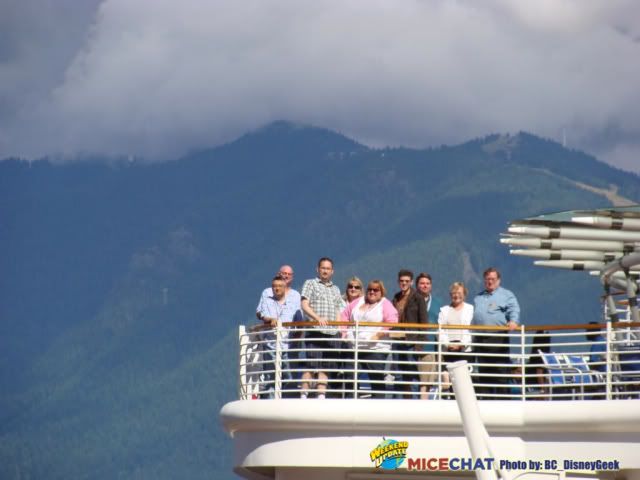 Directly across from us is the Vancouver Convention Centre: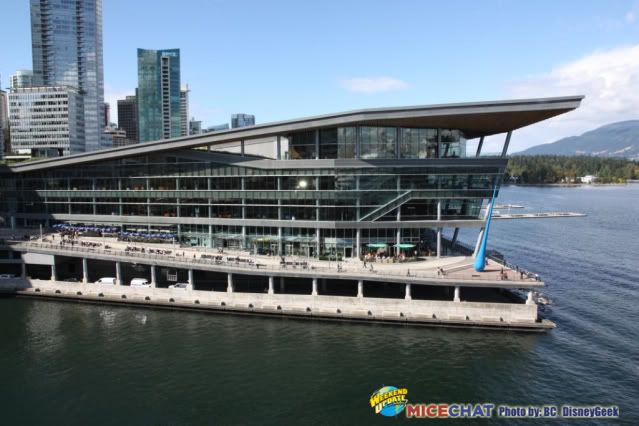 Looking down to Canada Place from the ship:

The pool looks inviting:

The view towards the water:

After lunch, my inside stateroom was ready. Very nice, plenty of space, no complaints: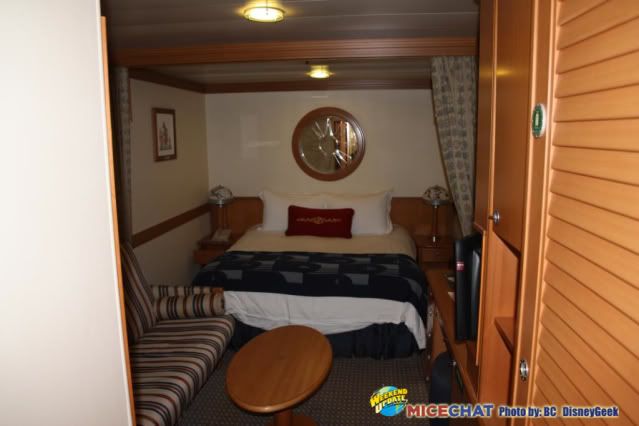 Everyone gathers on deck for the Sailaway party:

Everyone checks their electronic devices one last time before we sail out of service range: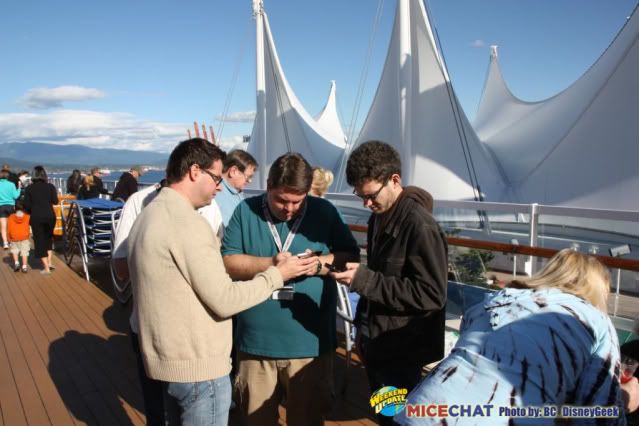 My boyfriend Rob was on hand to wave good-bye, and the photos from land are all his: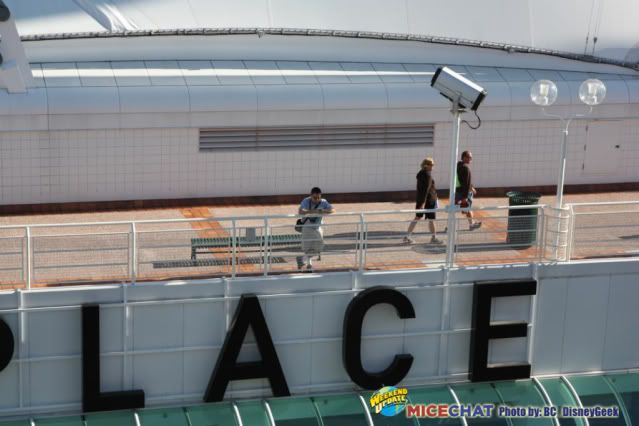 Waving good-bye:

And we are off, on-schedule, mid-afternoon: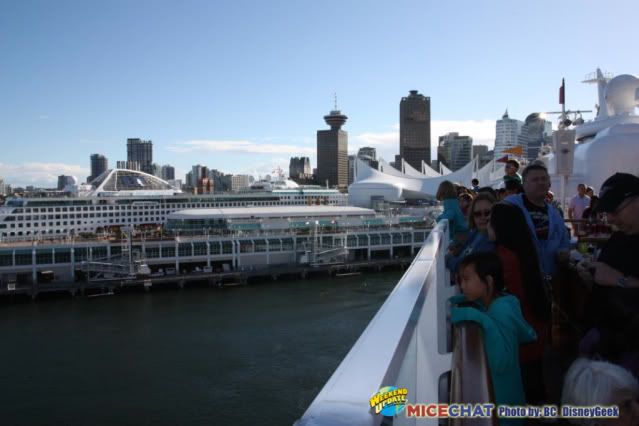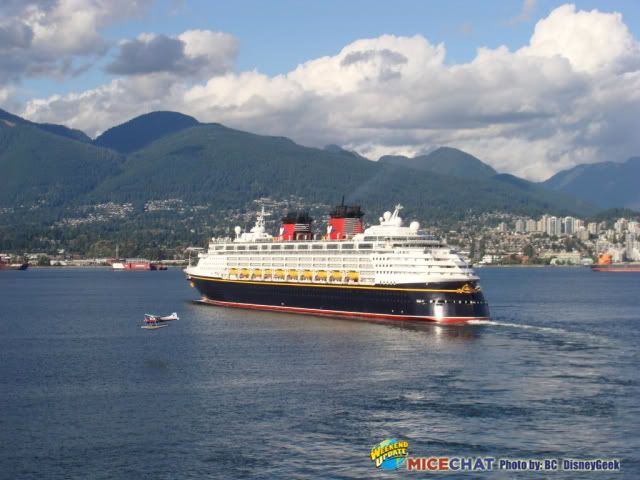 The party continues:

Heading towards and under the Lions Gate Bridge: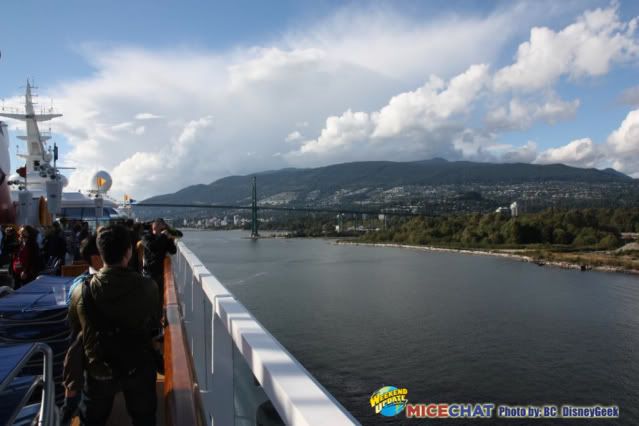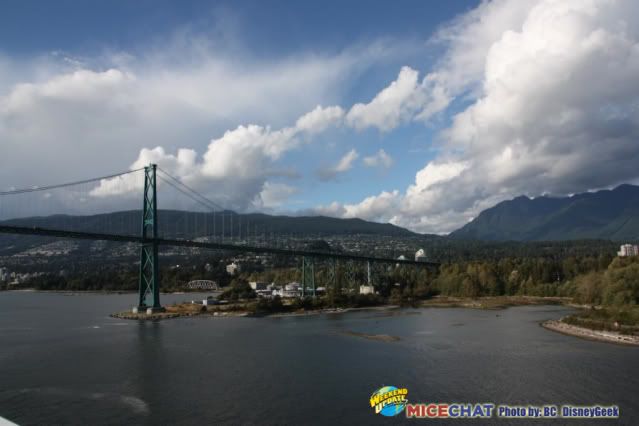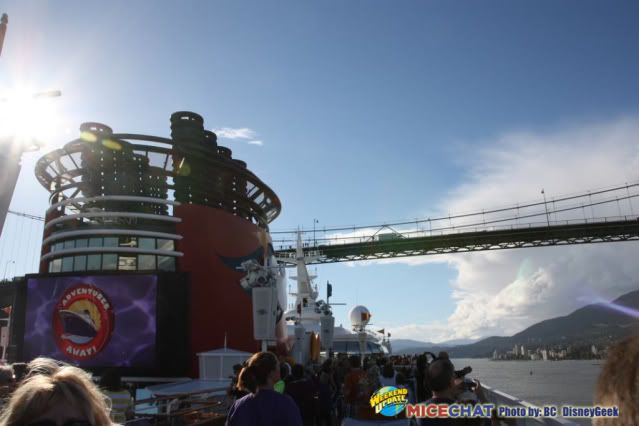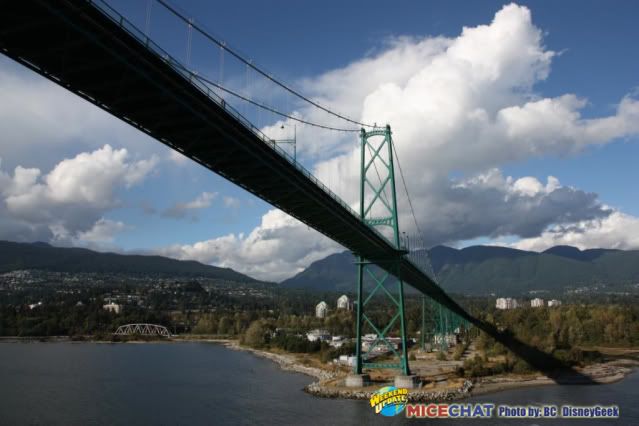 Checking out the view from one of the outside cabins: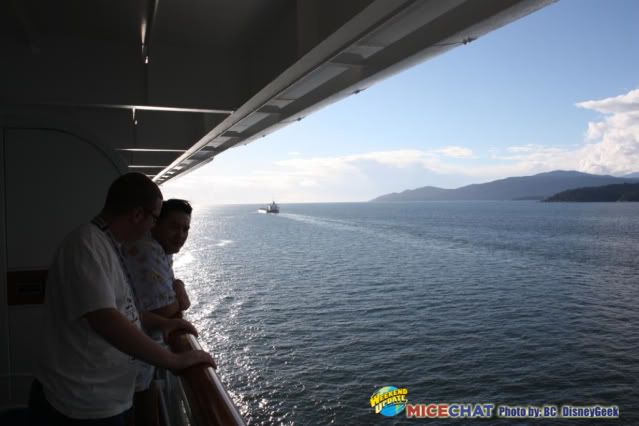 A look at one of the fancier cabins:

Vancouver's Stanley Park as we head out to sea:

The city shrinks in the background:

You can watch movies from the pool on "Funnelvision":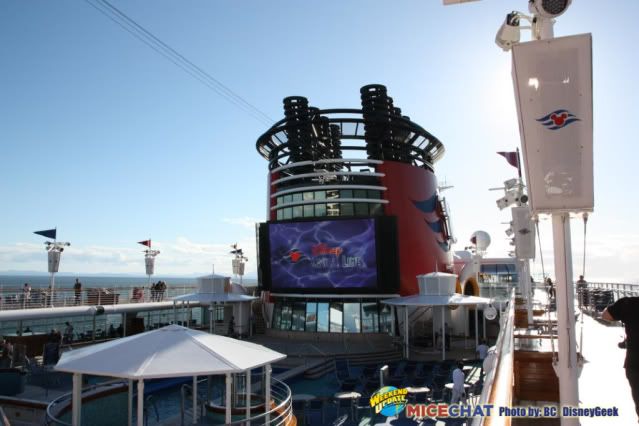 Beautiful sunset:

Me: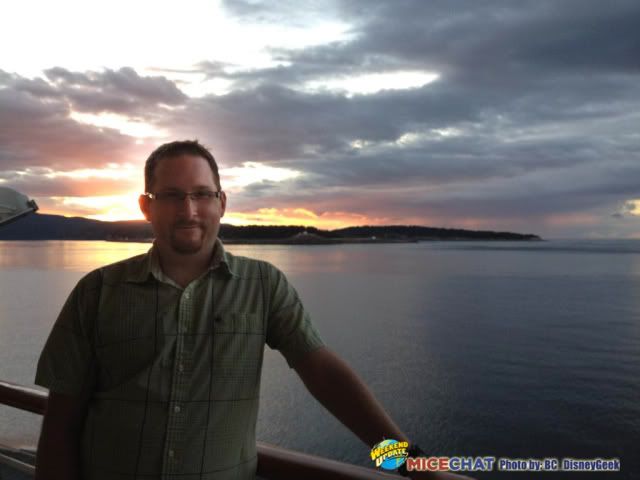 Jeffrey:

First drink of the cruise: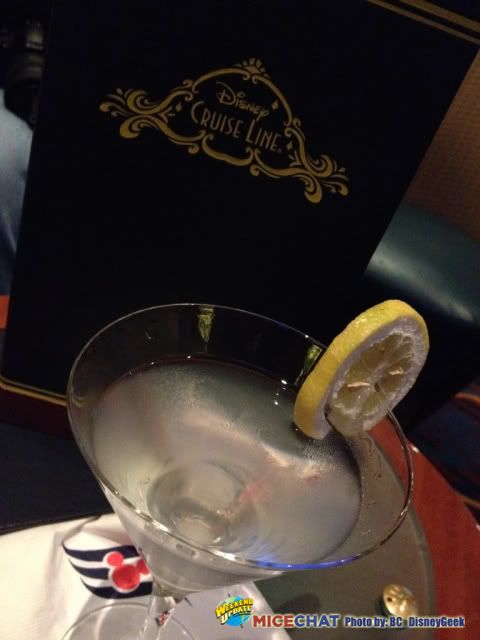 Dinner on night one was at Parrot Cay:

We celebrated several members of the group having recent or upcoming birthdays: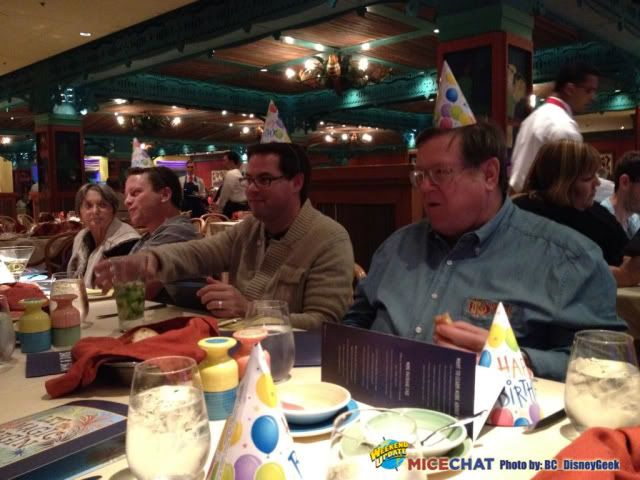 Smoked Salmon Carpaccio:

A look at the restaurant: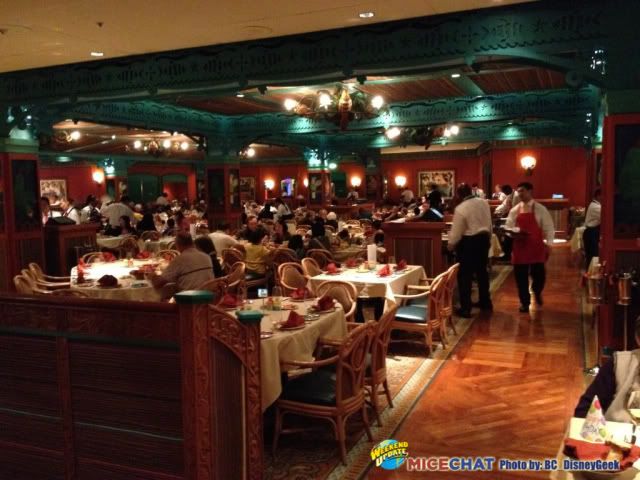 Seafood Risotto (lobster and shrimp over an asparagus risotto).

It wouldn't be a cruise without towel animals:

More From BC Disney Geek soon. Have you taken a Disney cruise? What was your experience?