A cruise on the Disney Wonder was just the ticket for second annual MiceChat cruise. The Disney Wonder traveled from Vancouver, B.C. to Los Angeles. Today we enjoy BC_DisneyGeek's photos from Day Two of this WONDERful cruise. ~~Rick
Day two begins with baby races:

Breakfast on the open deck, beautiful: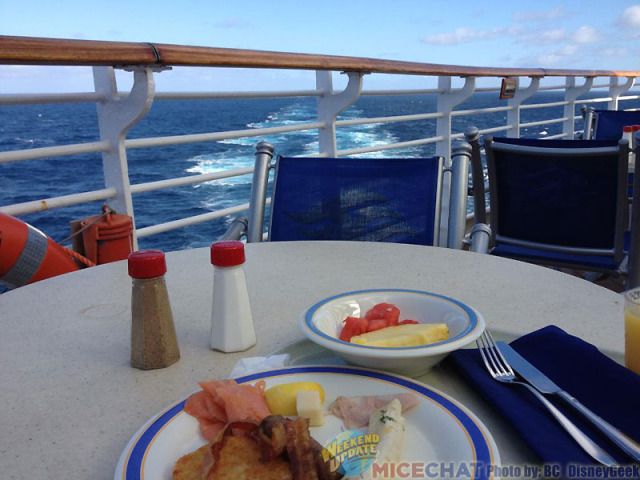 The crew swimming pool:

The kids pool:

There was artwork everywhere: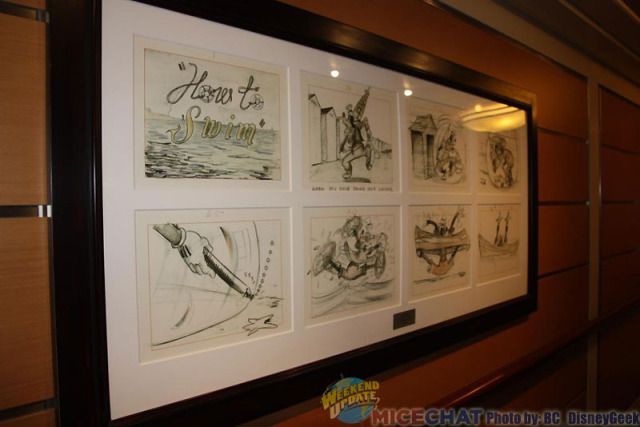 The Cadillac Lounge had a very vintage feel to it: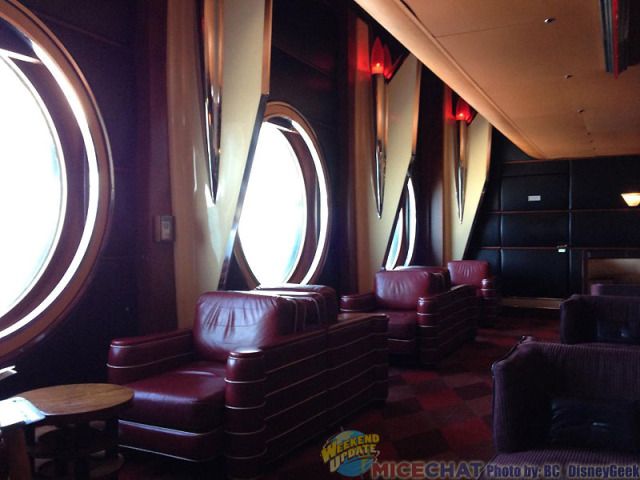 Today they hosted a martini tasting and presentation, for a reasonable $15 fee:

We got to try five varieties:

Ron:

Chris:

What a room with a deck looks like: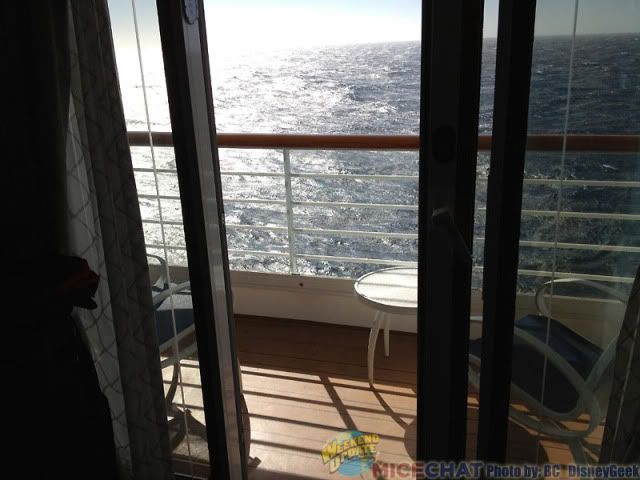 The view: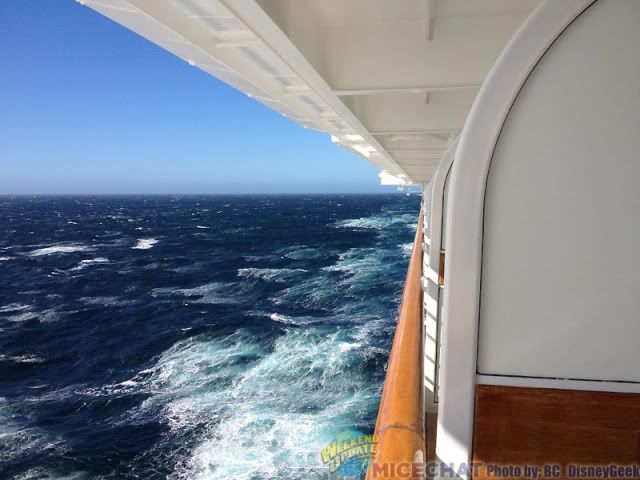 Jeffrey enjoys the soft-serve ice cream bar. In addition to basic chocolate or vanilla, there was banana, mango, and blueberry, all very good: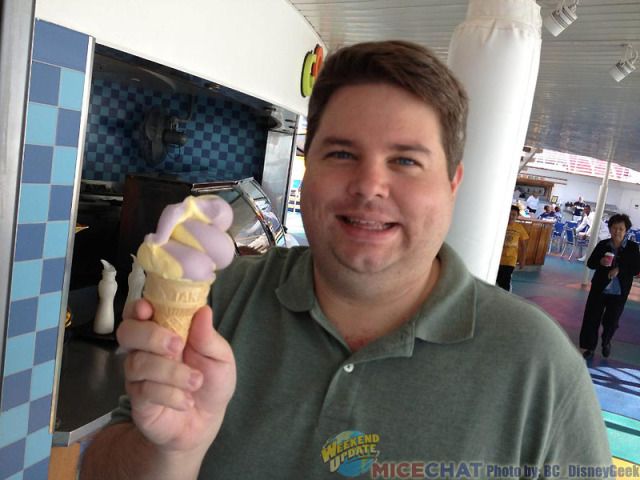 Teresa of Fairy Godmother Travel did a wonderful job arranging the trip:

All dressed up for dinner at Palo, the upcharge restaurant on the Wonder:

Micechat occupied the private dining room:

Amazingly delicious portabello mushroom concoction: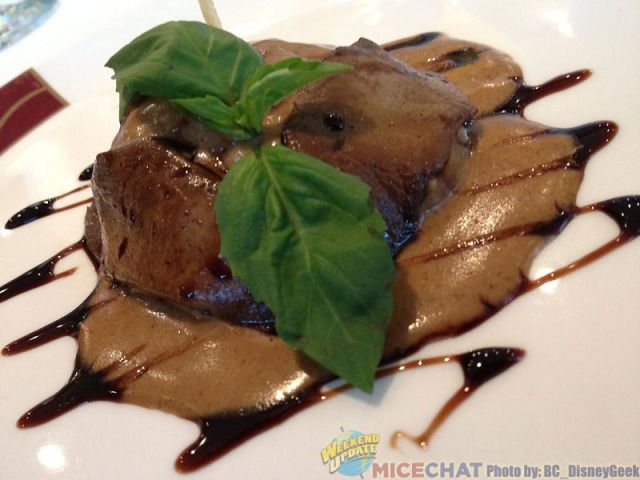 I had a second appetizer:

The excellent rack of lamb: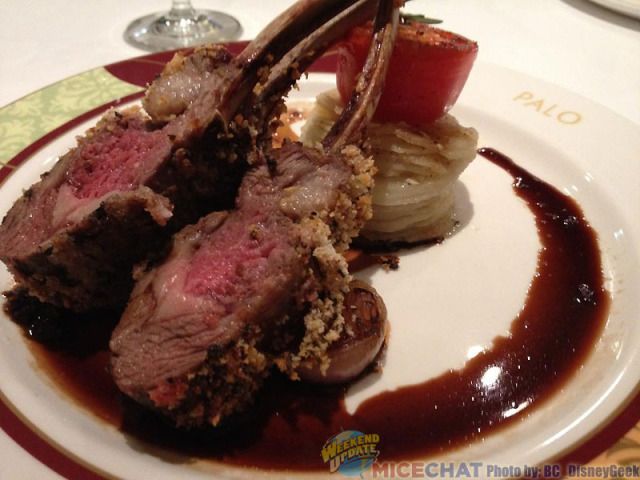 Souffle: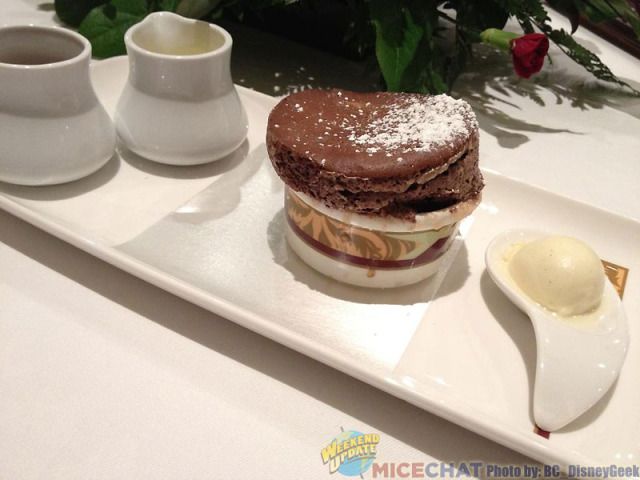 Our waiter, preparing the souffle here, was fantastic:

Lemon cheese ravioli in raspberry sauce. It's $20 extra to dine at Palo and worth every penny: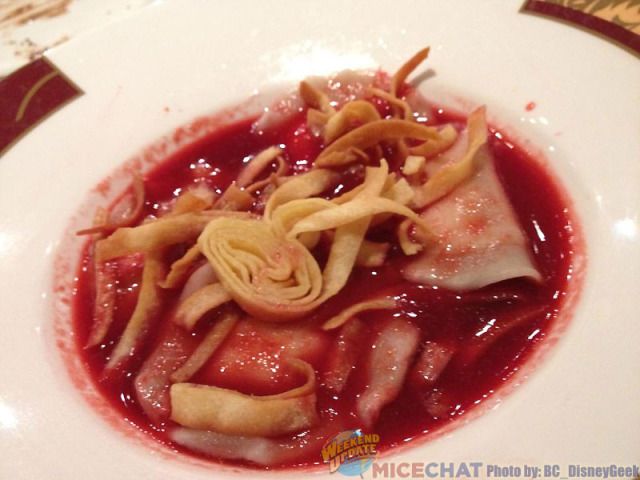 After dinner a few of us walked laps on the jogging track to burn off a few of the calories:

Disney's Oceaneer lab is an activity center for three to twelve year-olds. For one night they invite adults in to make Flubber:

Chris and Matt doing the cruise ship simulator. They only crashed it a few times: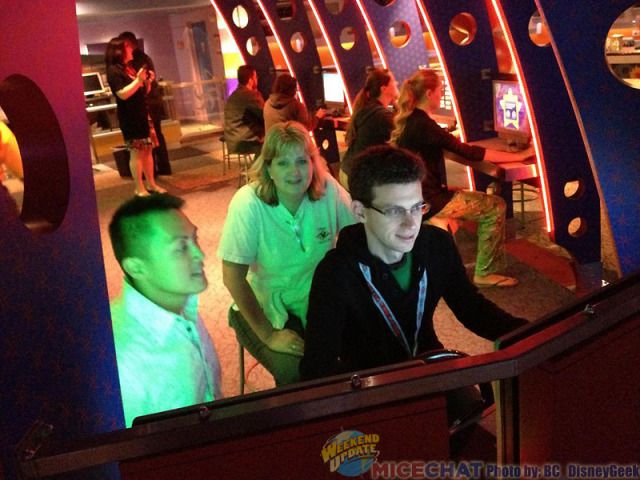 The scientist performer was great. After working with kids all day, he seemed to really enjoy letting loose with some adult-oriented (and politically incorrect) humour.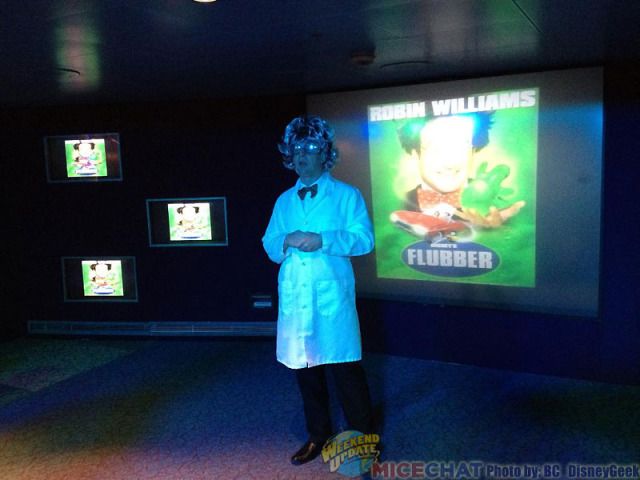 Demonstrating what happens when you combine liquid nitrogen and balloons:

The scientist asked of Hastin "Monorail Man" and his colourful tie, "were you a clown in a former life? No? Just this one!":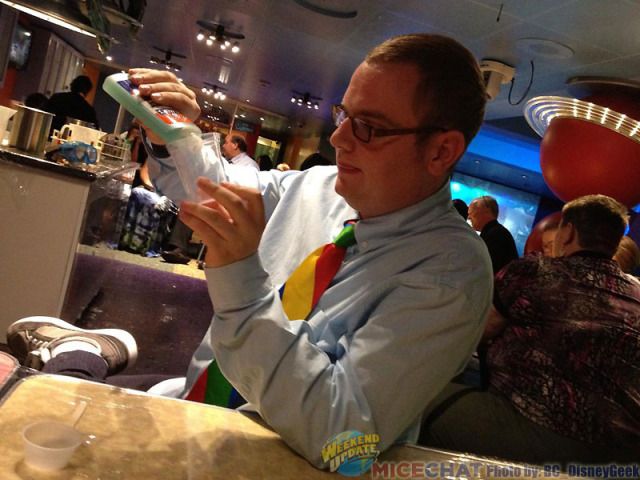 The formation of Flubber: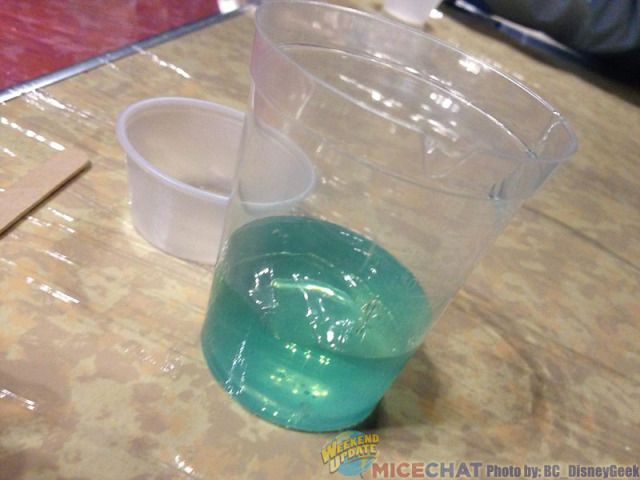 Another night, another towel animal:
I'll be back with Day 3 soon. It just gets better folks.