We join our intrepid MiceChat cruisers as they enjoy Day Three at Sea on the Disney Wonder. Today was their appointed Character Breakfast day on the cruise. They also dined at Animator's Palate and ended the evening with the popular Pirates of the Caribbean Deck Party. ~~Rick
Other than nightly dinners, the only meal with a dedicated time and place is the character breakfast. Each party was designated one per cruise:
It was pirate day, so the servers dressed us up in clever head gear:

Mickey!

I think Jeffrey had the best headgear: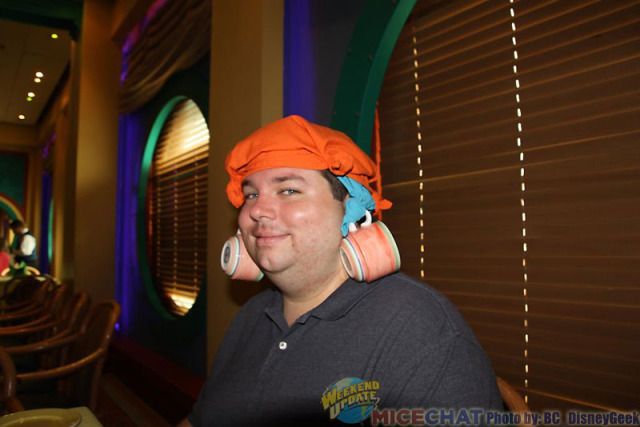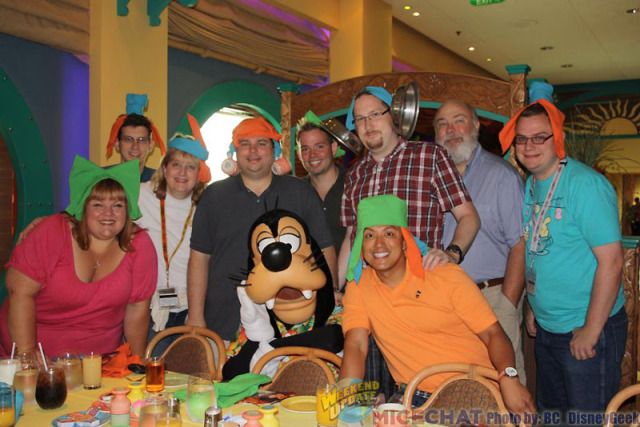 Obligatory Mickey shaped waffles:

Waffles alone are okay, but add fruit, whipping cream, and/or a very tasty caramel sauce, and they become spectacular: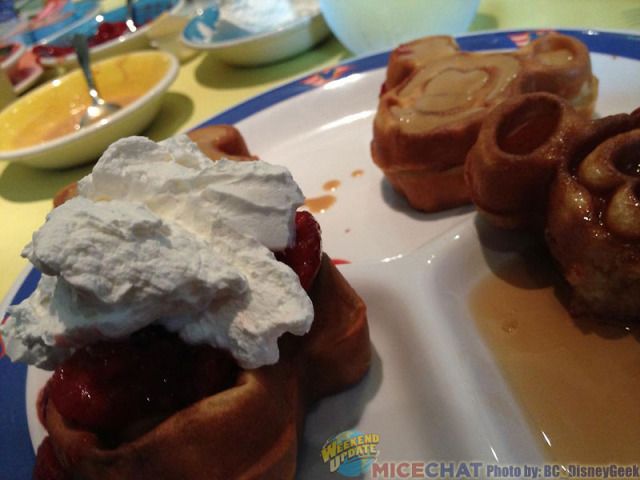 After breakfast, a napkin folding workshop. Here is my napkin tuxedo.
Napkin boat:

Napkin corn: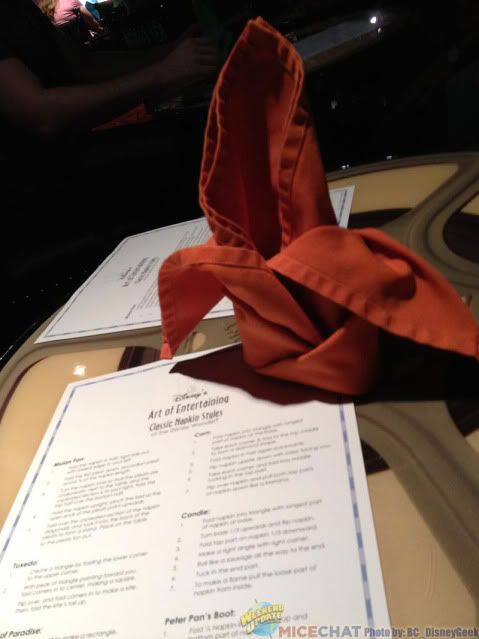 Tonight was Toy Story the Musical. Most of our group were not impressed. The music was largely forgettable, and the set pieces were weak. When Buzz was supposed to be flying, he would slowly be raised or lowered by a cable, and it just didn't convey what was supposed to be happening very well:

Disney cruise ships are unique in that there are three separate dinner restaurants that you rotate through. Tonight was Animator's Palate: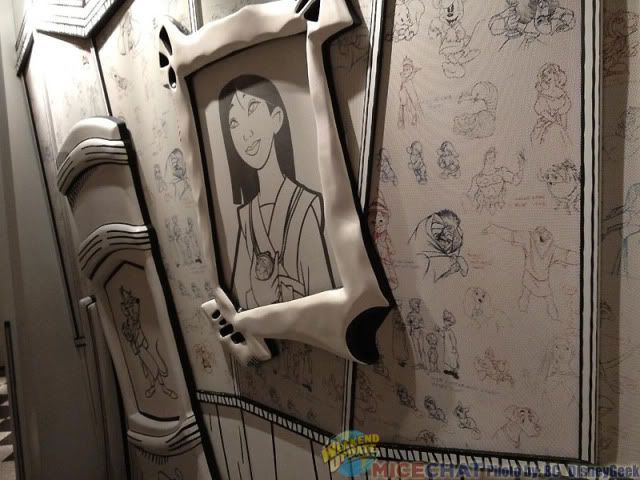 The decor is black and white: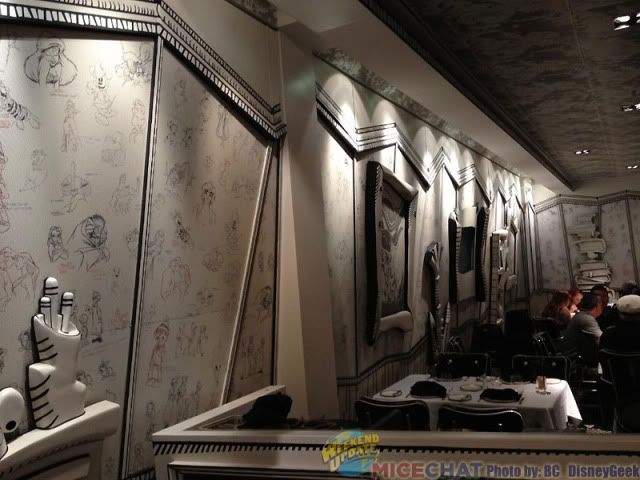 As dinner progresses, color is added: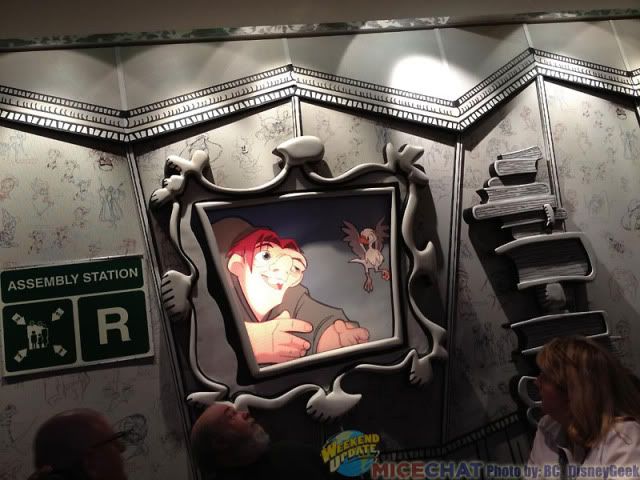 Appetizer:

Earlier, I was part of the winning group at a Disney theme park trivia contest. Okay, Hastin and Matt *might* have come up with most of the answers, but if not for my contribution they would have scored only 74 points out of the possible 75. The drink was certainly pretty.

Baked potato and chedder cheese soup. You can really never go wrong with baked potato soup: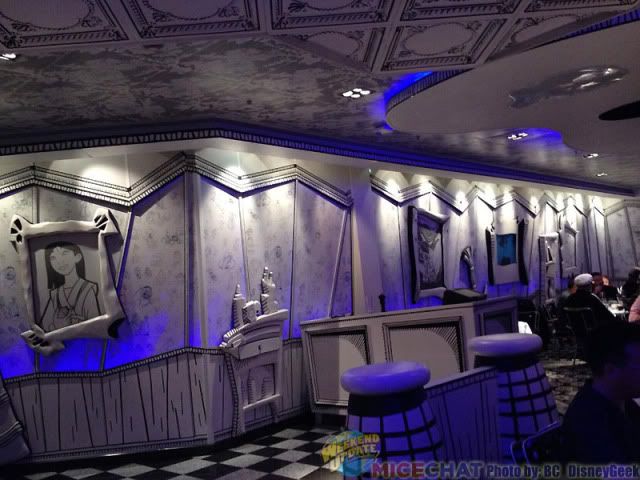 After a little show and appearance by Sorcerer Mickey, the restaurant is now in full color.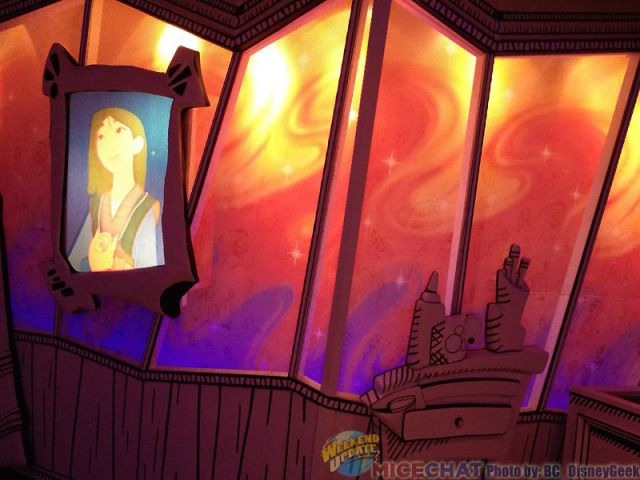 Pirates in the Caribbean deck party. The ship isn't anywhere near the Caribbean, but the name remains. Drinks served in light-up novelty plastic pirate glasses were available. There was a buffet as well, but it was a bit too soon after dinner for me: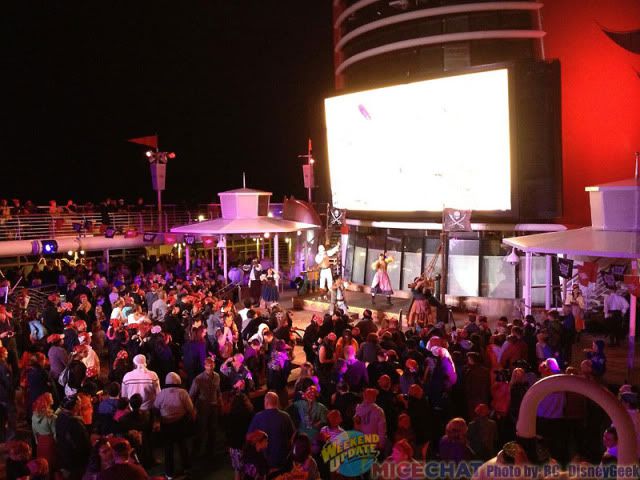 The fireworks are not a spectacular display, they just launch one at a time, but it's still a neat show and there is a certain novelty seeing fireworks out at sea:

Quite a few guests wore elaborate pirate costumes, including Chris & Ron with our group: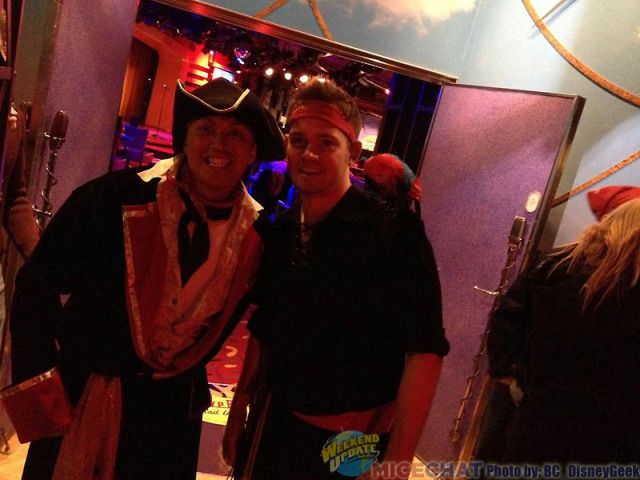 After dinner, Ron shows us his stuff at Karaoke: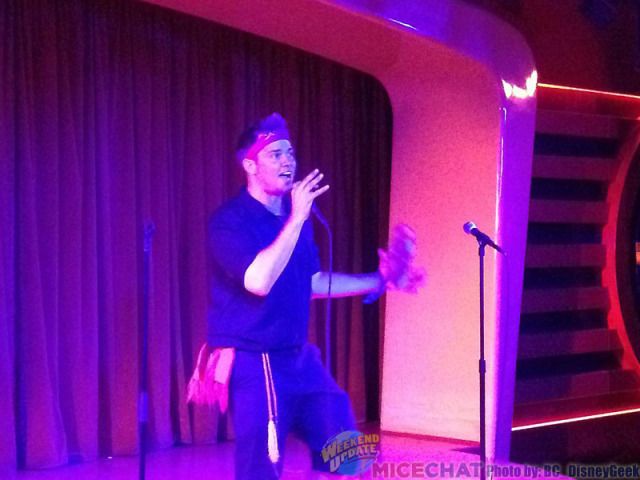 Towel monkey: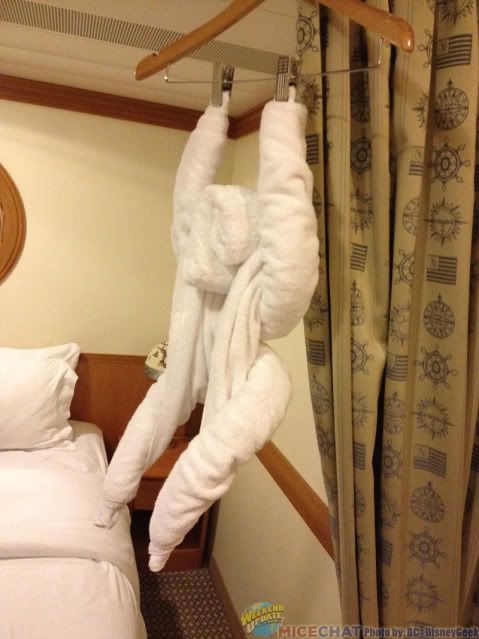 More soon folks!