Welcome to the sparkling launch of the Disneyland Paris 25th Anniversary! We have some stunning photos for you of the entire park AND some news about a 1.5 billion Euro expansion. We'll clue you into to this MARVELous news. Read on . . .
A grand celebration took place on April 12th for Disneyland Paris' 25th anniversary. The park marked this special occasion with an incredible show, bringing together 150 Disney characters, including some very rare old friends, 180 dancers and 12 cyclists. And, after the introductions by park President, Catherine Powell, more than 1,000 Cast Members held a flashmob.
It was all more than just a special moment in the Park, it absolutely had the feeling of a fresh start. This is the dawn of a new era for Disneyland Paris.

To begin, let's take a look at the Disney Stars on Parade, which includes units inspired by popular Disney parades all over the world.


Hyperspace Mountain: A teaser poster has been installed and testing of the trains continues. The attraction will reopen on May 7th with its new Star Wars theme.

Speaking of Star Wars . . . Star Tours has been given an update as well- Star Tours: The Adventures Continue.

New 25the Anniversary Photo Spots.
Discoveryland :
Frontierland :
Fantasyland :

The entrance to Discoveryland is completely restored with a new lighting in the walkways. It has a volcanic look to it.

Unfortunately, the waterways of Fantasyland are beginning to lose their splendour. Badly applied paint is starting to peel.

In Adventureland, Pirate of Caribbean is completely covered with a printed scrim, pending its reopening mid-July.

The bridge near the Hakuna Matata restaurant was completely redone.


A few pictures of the 25th anniversary decorations. Starring Tinkerbelle and sparkling silver surfaces . . .

Throughout the month of April, Earth Month, discover "Life on Earth," a pre-show for Disney Illuminations which celebrates the power of nature.
Mickey said Goodbye to visitors from the balcony of the Main Street Station after Disney Illuminations.
The Walt Disney Studios Park is also celebrating the Disneyland Paris 25th anniversary.

On March 31st, the annual general meeting was held at the Disney New York hotel. This is likely the last of these meetings as the Walt Disney Company seeks to obtain full control of the Disneyland Paris Resort and buy out remaining shares.
With this in mind, you will understand that shareholders of Disneyland Paris may feel a bit disillusioned. You can see Spencer Neumann (Chief Financial officer & Executive Vice President Global Guest Experience of the Walt Disney Company) explain the shareholder point of view.

The only information on the future of Disneyland Paris that has been revealed is that with the 1.5 billion euros of recapitalization, a maximum 1/3 of the sum will be used for the Disneyland Hotel, but they also announced the arrival of the Marvel franchise. Indeed, Marvel will soon be on the way to the Walt Disney Studios Park and add new theming to the New York Hotel.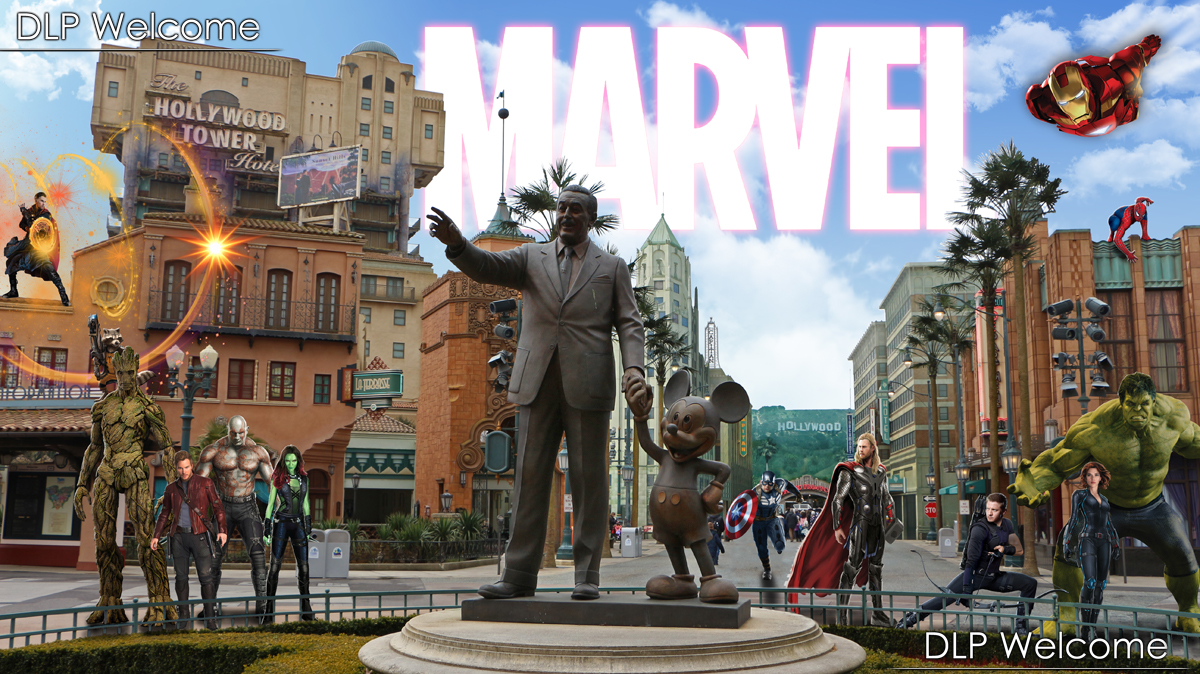 That was a lot to take in. What are your thoughts folks? Do you like the 25th Anniversary offerings? Are you glad to see the Walt Disney Company buy Disneyland Paris outright? Will Marvel be a good fit for the Studios Park? We'll see you again real soon!   – Max DLPwelcome
Save
Save
Save
Save