Alain Littaye brings us more of the Enchanted Christmas at Disneyland Paris. As we rejoin our reporters, they are enjoying the Disney Christmas Wishes show followed by a scrumptious buffet. The photos of the buffet confirmed my suspicions that the food is gorgeous in France. ~~Rick
Thanks again to Max from DLRP Welcome who was in Paris to cover the Christmas event for us. In this installment, we'll have a look at what happened after the regular guests left the park.
Our previous article ended with the Christmas Tree lighting ceremony in the park. As special event guests, we were able to enjoy the Frontierland and Discoveryland main attractions after the park closed. At 8.15 there was a special show called "Disney Christmas Wishes" with the participation of children, Disney characters, singers, and projections on the castle. For the first time, a special projection transformed Sleeping Beauty castle in a giant Christmas tree!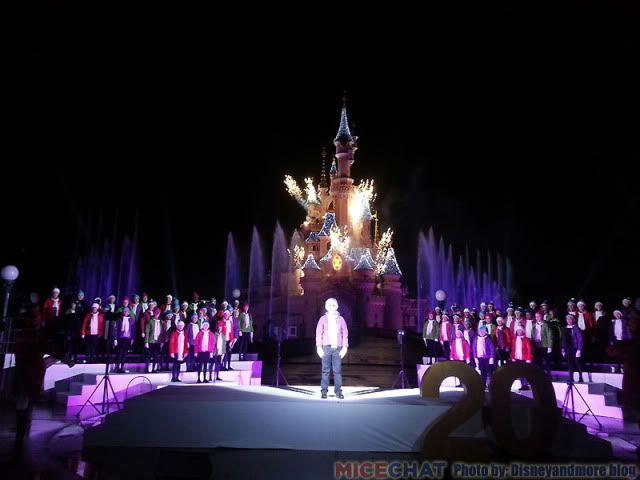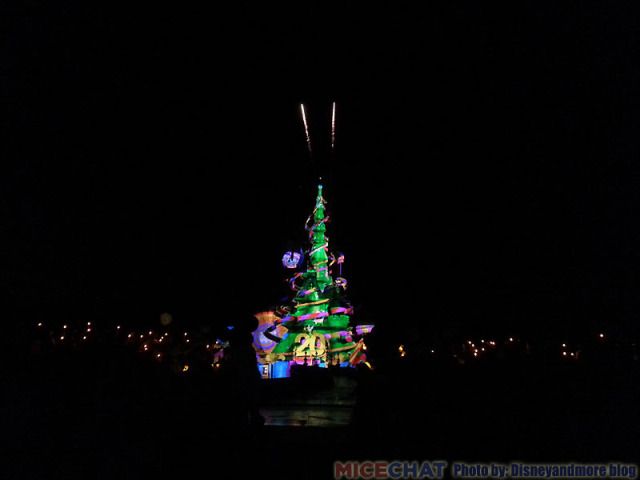 After the show, it was time for the special dinner. Due to the number of guests, dinner was served in several restaurants. Some guests reserved tables in a specified restaurant. For the press, the dinner was served inside Frontierland's Cowboy Cookout Barbecue.
Max's photos will give you an insider look at the buffet. Guests were greeted with a special drink. Food and drinks were quite good.
Even Donald and Ol' Uncle Scrooge were there!
After dinner it was time to return to the hotel. This offered a unique chance to see the park with no crowds. Here are some pics of an "empty" Frontierland at night.
On the way to Main Street, a last look at Sleeping Beauty castle with its Christmas lighting.
We will end our report with a series of great pictures of the Christmas decorations on Main Street and at the Central Plaza.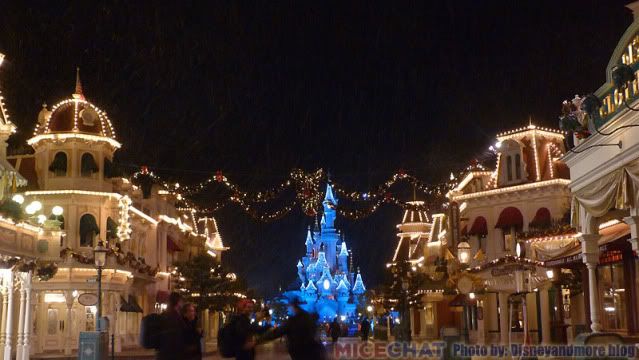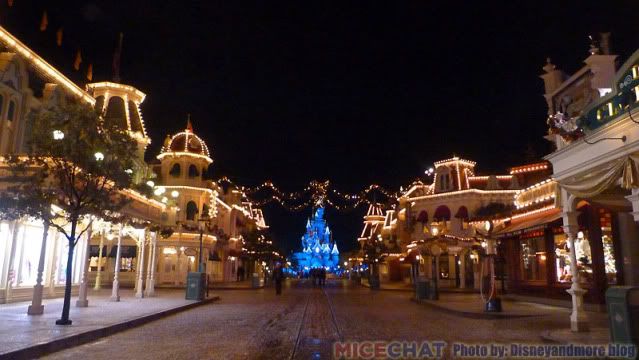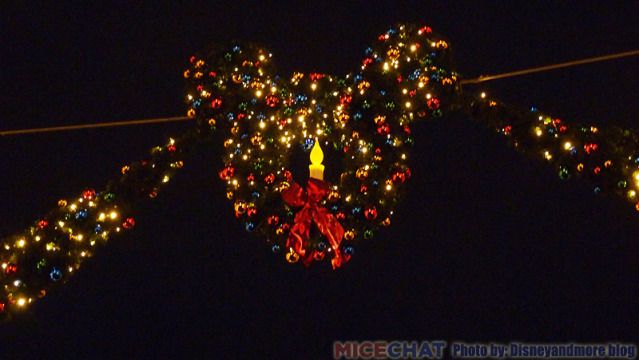 Alain Littaye is the author of one of the most collectible Disney theme park books of all time, Disneyland Paris From Sketch To Reality. It's available in very limited quantities and makes the perfect Christmas present. Order your copy of this acclaimed book while you still can! The book is still available in the MiceChat Store HERE.