Two popular holiday traditions return to Disneyland as the Resort wraps up the Thanksgiving week rush. First up, the popular hand-made candy canes are now being made on select days at Disneyland's Candy Palace and, for the first time, at Disney California Adventure's Trolley Treats. The fresh candy canes are a popular holiday tradition with Disneyland locals, drawing big crowds and routinely selling out. Meanwhile, Disneyland is preparing for another Christmas tradition, with set-up now underway in Town Square for the annual Candlelight Ceremony and Processional. The Candlelight events will expand this year from its traditional two-day run to an 18-night run this December, with two performances each night.
We continue our 5th Anniversary Celebration this week! To celebrate, Dateline Disneyland has teamed up with our friends at the Howard Johnson Anaheim and TouringPlans.com to give back to you, our readers! It's our way of saying thanks for reading for the last five years. Details on our 5th Anniversary Giveaway Celebration can be found in today's column.
Get a closer look at today's update! Click on any photo in today's column for a large, high-resolution version of the image.
We're Celebrating 5 Years!
Dateline Disneyland is turning 5 years old!


To celebrate, we're giving back to you, our readers, with 5 weeks of prizes from our friends at the Howard Johnson Plaza Hotel & Water Playground and TouringPlans.com!

We're giving out prizes for five weeks through December 10!
Find out what you can win and how to enter below!

Congratulations to our first week winners: Danielle from Citrus Heights, CA; Jennifer from Yuma, AZ; Harrison from Temple City, CA; Stanley from Los Angeles, CA and Richard from Wenatchee, WA! We hope you enjoy your prizes and thanks for reading!

Enjoy a 2-night getaway at Howard Johnson Plaza Hotel!

One (1) Grand Prize winner each week will enjoy a two-night stay at the Howard Johnson Plaza Hotel & Water Playground, Anaheim's premier family hotel! Named 2012 TripAdvisor Travelers' Choice "Best for Families" in Anaheim, the Howard Johnson Plaza Hotel & Water Playground is located across the street from the Disneyland Resort. A short eight-minute walk to Disneyland and Disney California Adventure, the seven-acre Howard Johnson Plaza Hotel & Water Playground features free Wi-Fi, free parking and is home to the pirate-themed Castaway Cove – A Watery Pirate Playground featuring a 30-foot pirate ship with drench bucket, slides, water canons and much more!
Win a year subscription to TouringPlans.com!

Two (2) winners each week will receive a one-year Disneyland Resort subscription to TouringPlans.com, where they can enjoy access to 365 days of Disneyland crowd predictions, accurate attraction wait times, Computer-Optimized Touring Plans and much more! TouringPlans.com will help you get the most out of your Disneyland Resort vacation, allowing you to do more and wait less.
Celebrate and save 25% off at TouringPlans.com!
Even if you don't win our 5th anniversary giveaway, TouringPlans is offering all Dateline Disneyland readers (that's you!) new TouringPlans.com Disneyland Resort subscriptions for 25% off!
Click here and use promo code HAPPY5THDATELINE when subscribing!
Win a TouringPlans.com Disney eBook!

Two (2) winners each week will win their choice of a TouringPlans.com eBook, including two new holiday eGuides for the Disneyland Resort and Walt Disney World. The Holiday TouringPlans eGuides are spectacular volumes packed with hundreds of gorgeous photos, plus:
92 pages (Disneyland) and 111 pages (Walt Disney World)
Information & tips for enjoying all holiday entertainment
Tips to avoid the holiday crowds
Full November & December 2012 TouringPlans.com Crowd Calendars
Holiday snack recommendations
Historical tidbits, facts, and more
Also available from TouringPlans eBooks is the beautiful Disneyland: Sunrise to Sunrise — a photographic journey through Disneyland's 2012 24-hour Leap Day party.
Enter-To-Win!
Leave a comment and win! All you need to do is leave a comment about today's blog in the comments section at the end of the column and you'll be automatically entered-to-win!
You can enter-to-win until 11:59 p.m. this Friday, November 30 for this week's giveaway!
Rules and Restrictions:
No purchase necessary. To enter for free, you must be a registered MiceChat.com user. Click here to sign up for a free MiceChat.com account.
Entrants must be 13 years or older to win.
Grand Prizes can only be mailed where allowable by law and in the United States of America.
Winners will be selected at random using Random.org at the end of each week during the giveaway period.
By entering-to-win you give MiceChat.com including Dateline Disneyland, its staff and its sponsors permission to publish your name, city of residence and/or your birthday online and in print.
Winners will be notified via the e-mail address used to register at MiceChat.com. Please check your e-mail inbox to see if you won.
All prizes must be claimed within 30 days. Unclaimed prizes will be awarded to another entrant.
Contest may be altered or canceled at any time and for any reason without notice.
Happy anniversary and good luck!
Thanksgiving crowds have come and gone, leaving pleasant off-season level crowds at the Resort this week until big Christmas holiday crowds start to arrive. TouringPlans.com has their weekly crowd forecast below:

The Thanksgiving holiday is set to draw massive crowds this week as guests visit to celebrate the holidays and see the newly re-imagined Disney California Adventure in its Christmas finest. TouringPlans.com can help you navigate the parks with our per-park Crowd Calendar, Lines – Mobile Wait Times App that gives access to current and estimated wait times for attractions, and Touring Plans detailing the best plan of attack for hitting the attractions. With holiday crowds on the horizon, it's a good time to subscribe to TouringPlans.com to plan your strategy to avoid the crowds!

Below are the predicted resort-wide crowd numbers for select days generated by the TouringPlans professional statisticians as measured for the upcoming week. For the access to the full year and per-park crowd level predictions, visit our Crowd Calendar.

— Fred Hazelton, Statistician, TouringPlans.com
[center][/center]
[center]Overall
Crowd Prediction[/center]
[center]TouringPlans.com
Crowd Tips[/center]
Tues., Nov. 27
[center]1 

/10

[/center]
Here are some quick-hit notes that we hope you'll find helpful as you prepare your visits for the week:

Low crowd levels throughout the week before big Christmas crowds hit in the coming weeks
Partial AP Blockouts Saturday and Sunday.
The best day to visit Disney California Adventure is today (Monday) when it's a 4.2.
A good plan of attack for Cars Land would be riding Luigi's Flying Tires standby right after starting your day by grabbing a FASTPASS for Radiator Springs Racers.

Wed., Nov. 28
2 

/10

Thu., Nov. 29
2 

/10

Fri., Nov. 30
8

/10

Celebrate 5 Years of Dateline Disneyland
with 25% off a TouringPlans.com Subscription!

TouringPlans.com is celebrating Dateline Disneyland's five year anniversary by giving Dateline Disneyland readers (that's you!) a 25% discount on new one-year TouringPlans.com Disneyland Resort subscriptions! Subscribe to TouringPlans.com and get 365 days of access to premium Disneyland Resort trip planning tools including crowd predictions, accurate wait times, Computer Optimized Touring Plans and much more!

Use promo code HAPPY5THDATELINE when subscribing!

Crowd levels are based on a scale from 1 to 10, with 1 being the least crowded conditions and 10 being most crowded.

See Disneyland crowds for the next 365 days.
Get Disneyland wait times on your iPhone, Android, or Smartphone.Do more. Wait less.



Dateline Disneyland is sponsored by TouringPlans.com.
The parks saw big crowds last week due to the Thanksgiving holiday. Below, a look at Disneyland wait times on Friday afternoon:

Main Street Station and Town Square are starting to show the first signs of Candlelight. The annual event typically takes place the first weekend of December, but this year Disney is hosting 20 nights of event. The 20 nights kick off this weekend, but this weekend's first two nights of Candlelight are by invitation only. Tickets to the remaining 18 nights being given away to Annual Passholders.

You can spot temporary railings along the roof of Main Street Station

Walls are up on the Town Square-side of Main Street Station

Below, the schedule of performances and celebrity narrators for nights open to Annual Passholders.
Celebrity Narrators and Dates
December 3, 4, 5: Kurt Russell
December 6, 7, 8: Edward James Olmos
December 9, 10, 11: Lou Diamond Phillips
December 12, 13: Dick Van Dyke
December 14: Marcia Gay Harden
December 15, 16: Patricia Heaton
December 17, 18, 19: Molly Ringwald
December 20: Dennis Haysbert
It'll be interesting to see how Candlelight's temporary set-up and frequent performances affects crowd flow at the park's main entrance through December.

Down Main Street at the Candy Palace, Disneyland's popular hand-made candy canes have returned for the season.

The candy canes are a big draw for Disneyland locals, typically drawing big lines on days that they're being made and selling out quickly. If you're looking to get a Disneyland candy cane, you'll have to arrive early, line up and get a wristband. Candy canes cost $12.95 each and are limit one per person.

Below, a video of Disneyland confectioners making the candy canes.

For the first time this year, the candy canes will also be made at Disney California Adventure's Trolley Treats. Below, the 2012 candy cane schedule for both parks.
Candy Palace
at Disneyland Park
Trolley Treats
at Disney California Adventure
November 23, 26, 30
December 3, 7, 10, 14, 17, 21, 23, 24
November 24, 27
December 1, 4, 8, 11, 15, 18, 22, 25
Be careful, Disneyland is now stocking pre-made candy canes that look similar to those made in the park in candy shops. Sorry, you didn't get lucky — these aren't leftover fresh-made candy canes.

Construction Kingdom

At the end of Main Street, construction continues on the upcoming Fantasy Faire princess meet-and-greet area…

The entire area really looks like it's shaping up to be a very nice new space. That's no surprise, but it'll be interesting to see how popular princess meet-and-greets affect the crowd flow of the Central Plaza.

New Castle wall extension…

Back in Fantasyland, work had wrapped up on the reconfigured handicap accessible ramp for the Fantasyland Theater restrooms.

And construction progresses at the Fantasyland Theater.

In Frontierland, some facade refurbishment work has been completed.

And in Adventureland, Indiana Jones Adventure's refurbishment is getting ready to wrap up in a couple weeks and reopen early next month.

Welcome to California Adventure
At Disney California Adventure, another look at the newly-finisehd work at the park's main entrance.

In Cars Land, the Ramone's House of Body Art retail expansion has opened. The new retail space takes over the space formerly reserved for Radiator Springs Racers' permanent FASTPASS Distribution. With Radiator Springs Racers popularity remaining high, Disney removed the permanent FASTPASS machines and made the would-be temporary FASTPASS Distribution near "It's Tough to be a Bug!" the attraction's permanent home for FASTPASS.

The FASTPASS neon sign has returned with new neon

Some nice new merchandise options can be found in the new retail space…

Some fun new Flo's Motorama Girls merchandise for the ladies

Across the street, Luigi's Flying Tires has gotten a small change…

The "joysticks" originally intended for riders to turn the tires are starting to return to the ride vehicles, but they aren't functional.

They're only for show.

Some of the tires still have the bubble tops that were put in to cover the holes leftover from the joysticks when they were originally removed.

Outside the parks, the Resort Hotels are all decked out for the holidays…

Planters in front of the Fantasy Tower have poinsettias and decorative lights for the holidays

Inside, Christmas trees in the lobby

Trader Sam's Enchanted Tiki Bar at the Disneyland Hotel is celebrating the season as well.

You can find some seasonal cocktails here in addition to the fun decorations.

Over at the Paradise Pier Hotel, the exterior repaint appears to be just about finished.

Inside, the hotel lobby is decorated for Christmas

Christmas has returned to the Grand Californian as well…

In Downtown Disney, a "holiday village" of third-party vendors has sprung up near the ice skating rink and Earl of Sandwich.

It's pretty low-budget and the decorations show it. Not only that, but the selection of vendors is pretty lackluster as well.

Uh, yeah.

Yep, that's supposed to be snow at the base of the light posts and street signs.

If this returns next year, hopefully it'll be done with some effort.

Over at Earl of Sandwich, new outdoor menu boards are going in…

In celebration of Dateline Disneyland's 5th Anniversary, we're taking a look back at photos from the Dateline Disneyland archives. Join us as we look back at some photos from past updates and talk about the changes seen at the Disneyland Resort over the last five years. It's a fun look back at some big changes over the last half-decade.
This week we turn the clock back to 2009 and take a look at our August 2nd update. Ticket prices had just gone up, with a one-day, one-park ticket hitting $72 (that same ticket is now $81)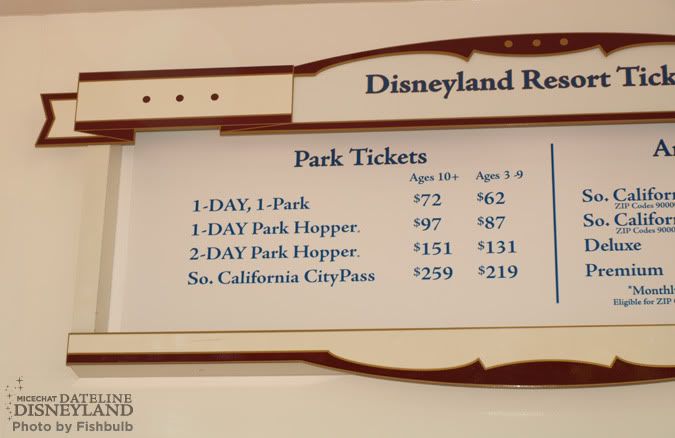 A Premium Annual Passport had just gone up $40 to $429. Today, a Premium Annual Passport will cost you $649.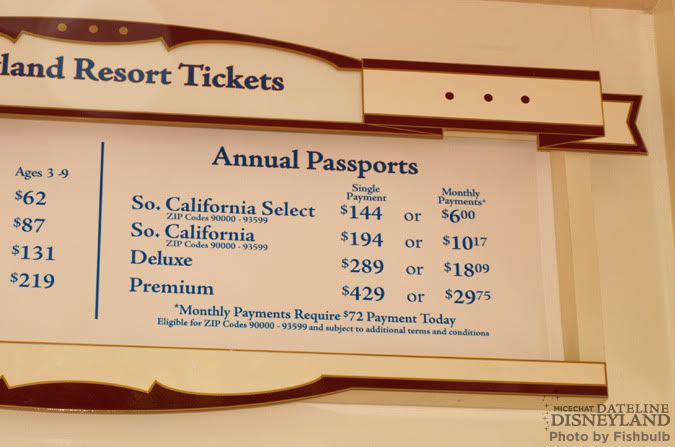 Inside the parks, embroidery for Mickey ear hats got a price tag for the first time ever, now costing $3 for basic embroidery.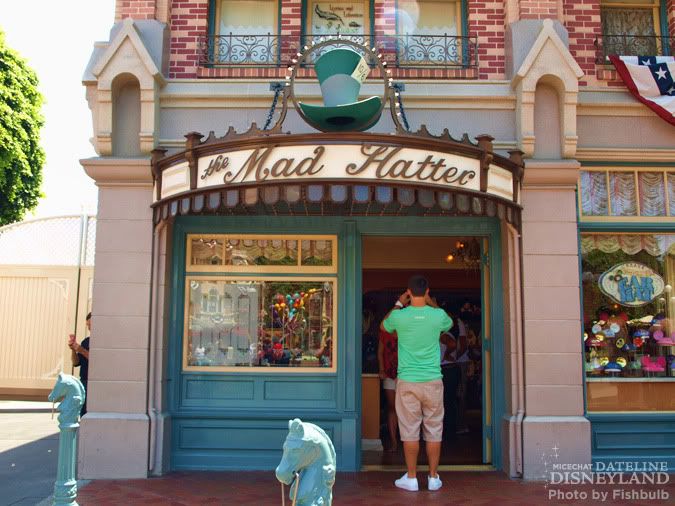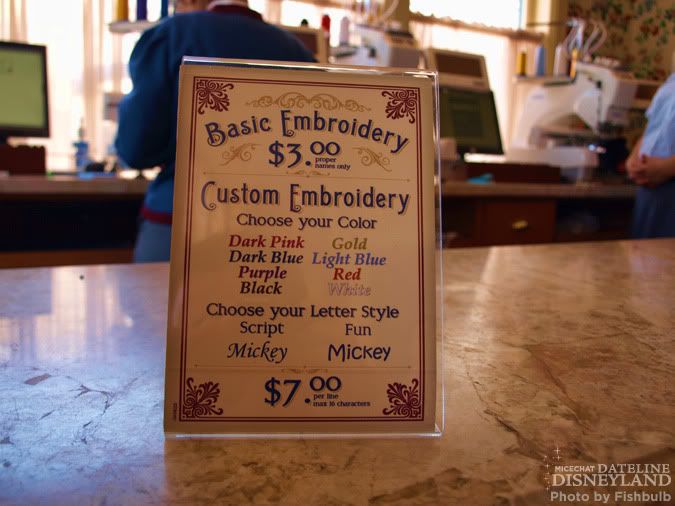 At California Adventure, big construction was underway throughout the Paradise Pier area with the land being cleared for the then-upcoming Little Mermaid attraction and construction was underway at World of Color and the Paradise Park viewing area.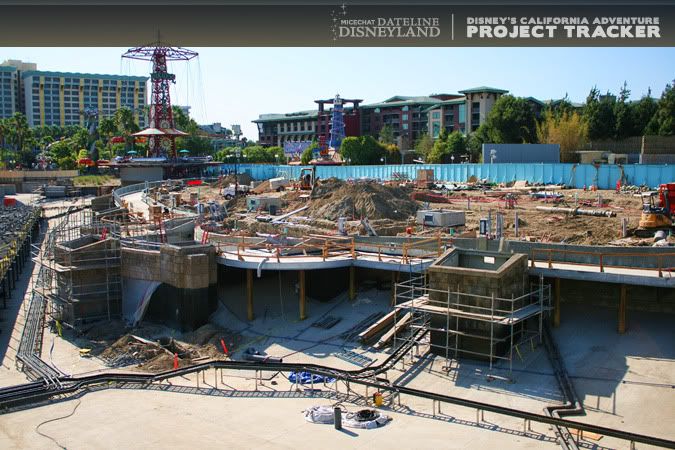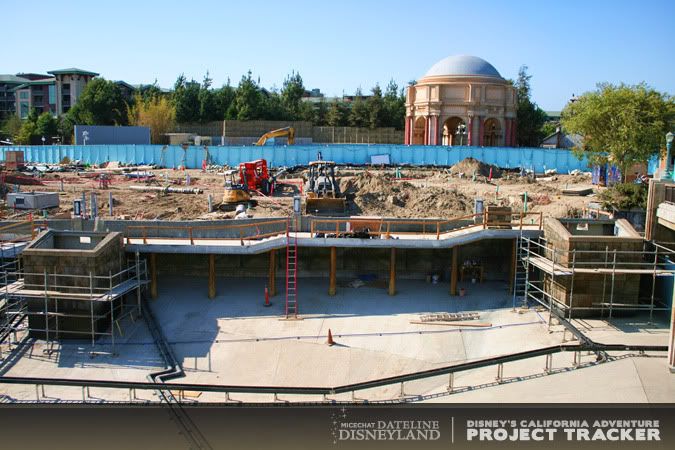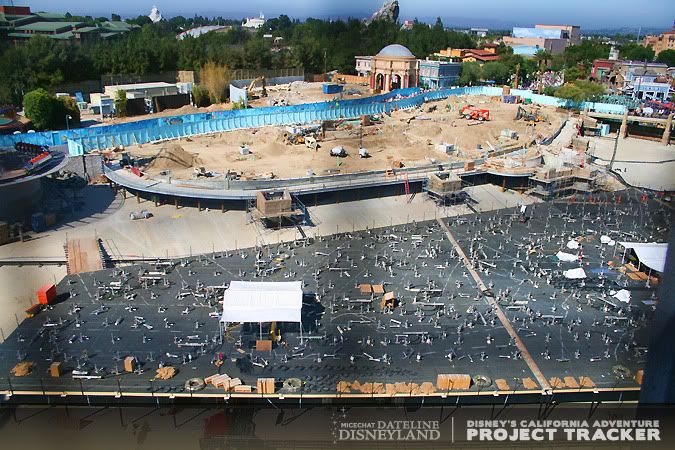 The new lighthouse structure was still under construction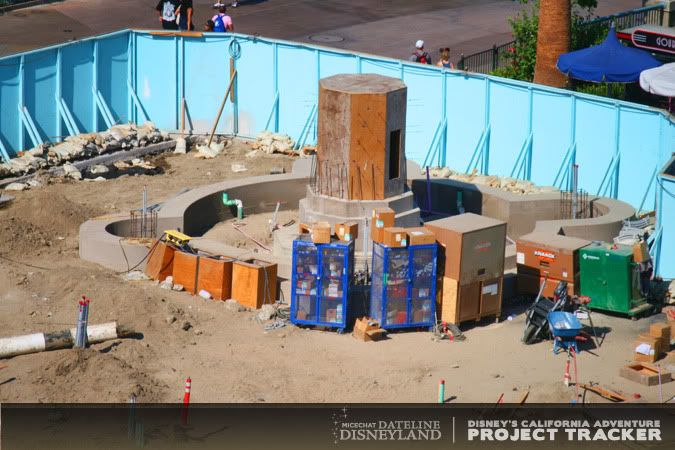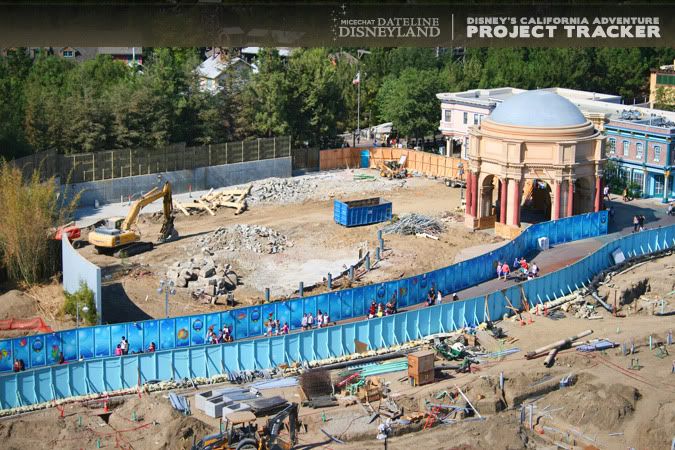 Nearby, the Orange Stinger was being dismantled so it could be transformed into the Silly Symphony Swings.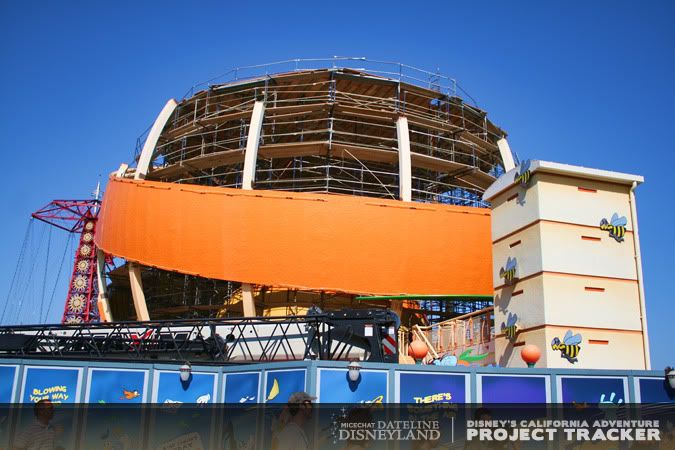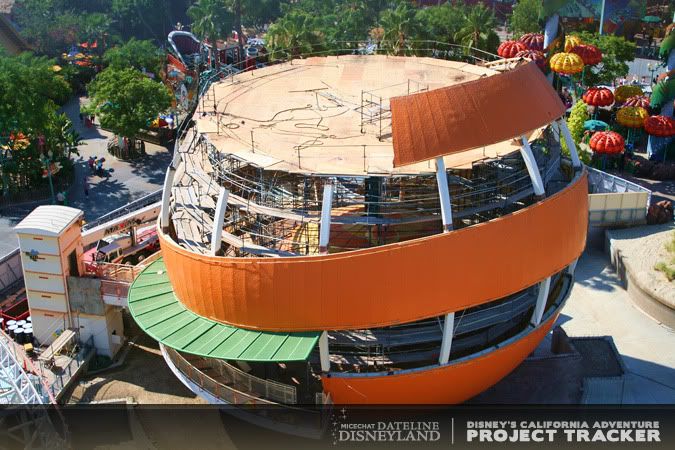 As for Cars Land, asphalt was just being removed to begin work on the new 12-acre land.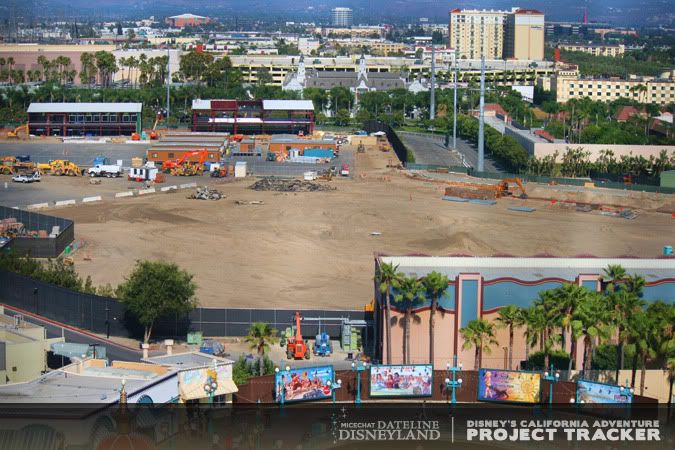 The following week, the Orange Stinger had been completely peeled — they were workin' fast to get rid of DCA 1.0!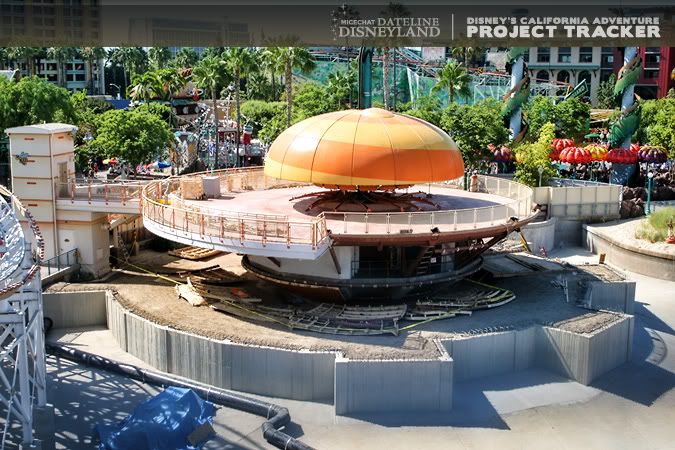 The wooden boardwalk started to go in at Paradise Park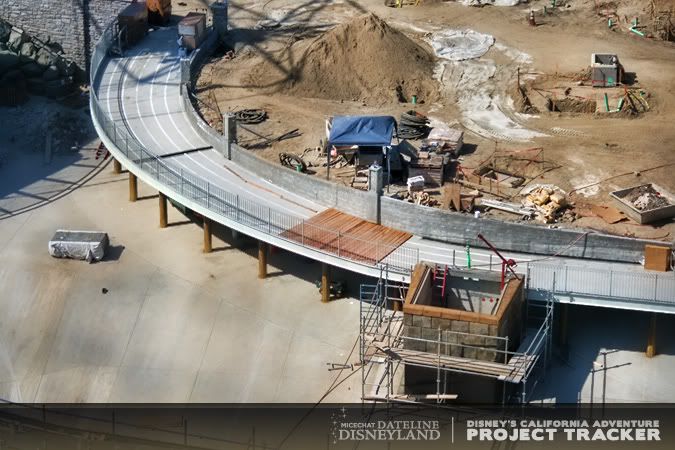 And the first details of Paradise Park started to emerge…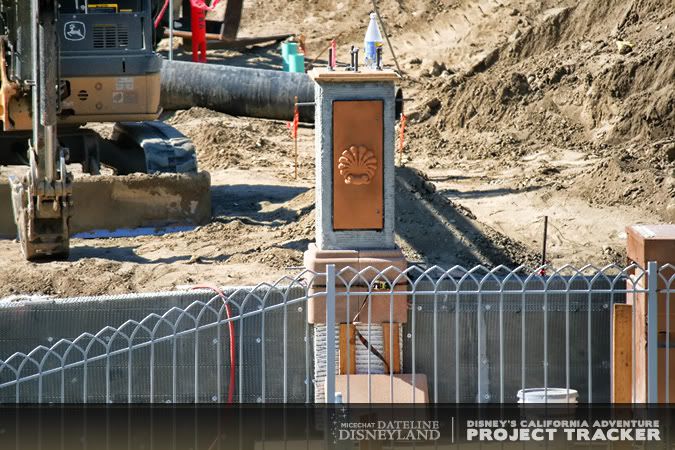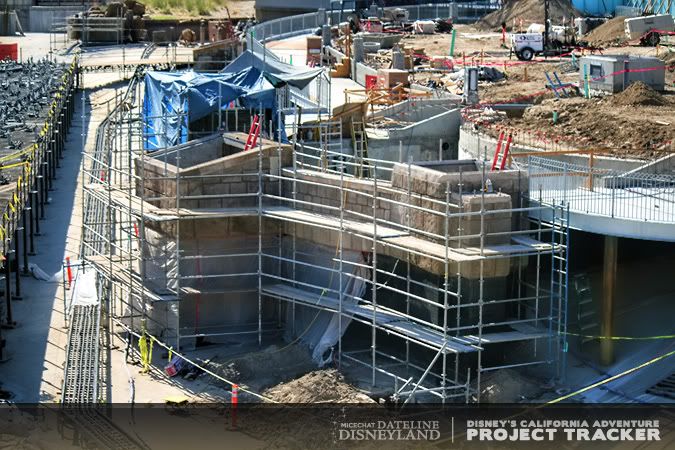 A short walk from the park, HoJo Anaheim is conveniently located next to Matterhorn Mountain at Disneyland with nearby dining, freeway access, FREE parking and FREE Wi-Fi. For more information on HoJo Anaheim, room rates, or to book your stay today, visit HoJoAnaheim.com/MiceChat

MiceChat.com and Annual Passholder Discounts
Available Every Day!
The HoJo Anaheim is now offering deeper discounts for Disneyland Resort Annual Passholders! On select nights, Disneyland Resort Annual Passholders can get rooms for as low as $59 per night, plus tax. For more information visit the HoJo Anaheim Innsider Boards which features an up-to-date listing of available nights, or call (714) 776-6120 and ask for In-House Reservations to book. If your date isn't listed, the HoJo Anaheim still offers rooms for 20% off their best available rate if you call (714) 776-6120.
Weekly News & Information Round-Up

Weekly Theme Park Hours




November 26 — December 2, 2012

[B]Disneyland Park[/B]
[B]Disney California Adventure[/B]
Monday-Thursday: 10 am – 8 pm
Friday-Sunday: 8 am – 12 midnight
Monday-Thursday: 10 am – 8 pm
Friday-Sunday: 8 am – 11 pm
[CENTER]For a complete listing of theme park hours,
visit the

Disneyland.com Theme Park Calendar

[/CENTER]
[center]

Expected Crowd Levels

[/center] [center]presented by TouringPlans.com[/center]
[CENTER][B]Disneyland Park[/B][/CENTER]
[CENTER][B]Disney California Adventure[/B][/CENTER]
[CENTER][B]LOW-HIGH[/B]
[B]1.1—8.9[/B]

out of 10

[/CENTER]
[CENTER][B]MEDIUM-HIGH[/B]
[B]4.2—8.1[/B]

out of 10

[/CENTER]
[CENTER]Crowd levels are based on a scale from 1 to 10,
with 1 being the least crowded conditions and 10 being most crowded.
[B]For crowd predictions for the next 365 days, visit
[/B]
[center]

Closure and Refurbishment Schedule

[/center]
[b][center]Disneyland Park[/center][/b]

[b]Indiana Jones Adventure:[/b] Closed through December 7, 2012 for refurbishment.
[b]Mark Twain Riverboat:[/b] Closed January 7, 2013 through March 28.
[b]Big Thunder Mountain Railroad:[/b] Closed for extensive refurbishment January 7, 2013 through October 30.
[b]Haunted Mansion:[/b] Closed January 7-17, 2013 to remove Holiday overlay.
[b]Big Thunder Ranch:[/b] Closed January 7-17, 2013 to remove holiday overlay.
[b]Fantasmic!:[/b] Dark January 7, 2013 through February 14 for refurbishment.
[B]Alice in Wonderland:[/B] Expected to close early 2013 to install permanent safety railing on outdoor ride portion.
[B]Fantasy Faire:[/B] New princess-themed meet-and-greet area in former Carnation Plaza Gardens is under construction and expected to open in early 2013.
[B]Princess Fantasy Faire at the Fantasyland Theater:[/B] Fantasyland Theater closed August 12. Princesses have relocated to Small World Promenade allowing the Fantasyland Theater to close and prepare for a new show.

[b][center]Disney California Adventure[/center][/b]

[B]Mickey's Fun Wheel:[/B] Closed November 26-December 6 for refurbishment.
[B]Silly Symphony Swings:[/B] Closed January 7, 2013 through November 17 for refurbishment.
[B]Grizzly River Run:[/B] Closed January 7, 2013 through February 28 for refurbishment.

[b][center]Downtown Disney and Disneyland Resort Hotels[/center][/b]
[center]

Headline Roundup




A quick look at noteworthy Disney theme park headlines from around the web.[/center]
Alright, that wraps up this week's edition of Dateline Disneyland! Thank you for reading and be sure to join in the discussion below — you'll be entered-to-win some great prizes!

Don't forget to discuss this week's column in the comments section below! Your comment could win you a prize in our 5th Anniversary Giveaway Celebration!

We're only here because of your continued support. If you've enjoy Dateline Disneyland over the last five years, please consider helping us out by donating a buck or two so we can pay the bills and keep the updates coming! You can donate with a click of a button via PayPal — click here!

For more Disneyland news, be sure to read MiceChat's weekly In the Parks blog. And be sure to check out our sister blog, Dateline Disney World – a fantastic weekly photo blog covering Walt Disney World in Orlando, Florida!

Thanks for reading. See you at Disneyland!
[B]- Andy[/B]

Support Dateline Disneyland

[center]Follow Dateline Disneyland!


|

|
|
|
[/center]