MiceChat's Alain Littaye shares a rare look at Disneyland Paris during "early entry" hours with very few guests. We also get a look at the progress being made on the Ratatouille attraction now under construction at Walt Disney Studios Paris. We think you'll like what you see. ~~Rick
Disneyland Paris Like You've Never Seen it Before

I have a new Disneyland Paris update for you today, and we will also have a look on the construction of the Ratatouille dark ride at the Walt Disney Studios Park.
We visit the park with new pictures from Max, DLRP Welcome webmaster. You're going to see Disneyland Paris and the Walt Disney Studios like you've never seen them before, i.e totally empty, with almost NOBODY in the parks! Max woke up very early and entered Disneyland Paris at 8 a.m thanks to the "magic hours" and then went over to WDS at 8.30 a.m which was also not open yet to regular guests.
Between 8 and 9 a.m there is usually almost no one in the parks. Then at 9 a.m. hotels guests start arriving. The park opens to all other guests at 10 a.m. Between 8 And 9 a.m., the two parks looked like a ghost town! And yes, two Disney parks with almost no one inside feels a bit strange, as you will soon see.
We begin near the Disneyland Hotel entrance to the park. Note that absolutely nobody is waiting at the ticket counters to enter the park.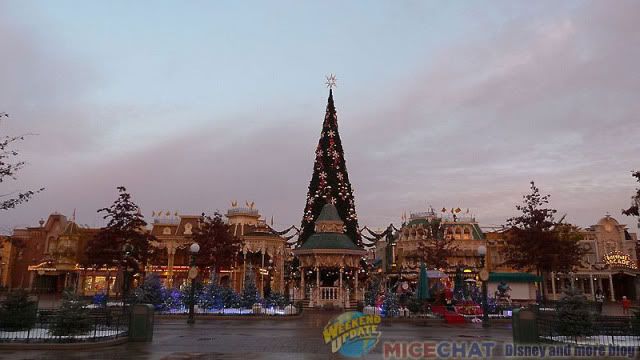 A closer look at the Christmas tree and garland while we're here. Not more than fifteen people on Main Street!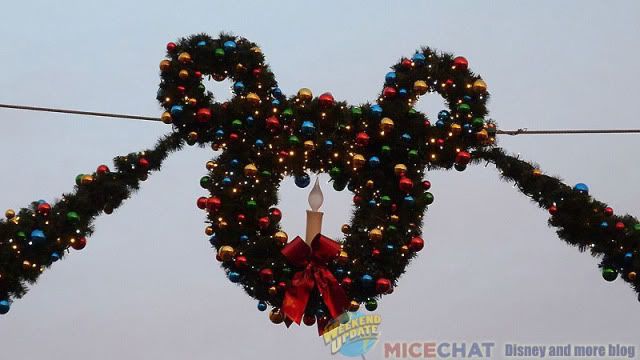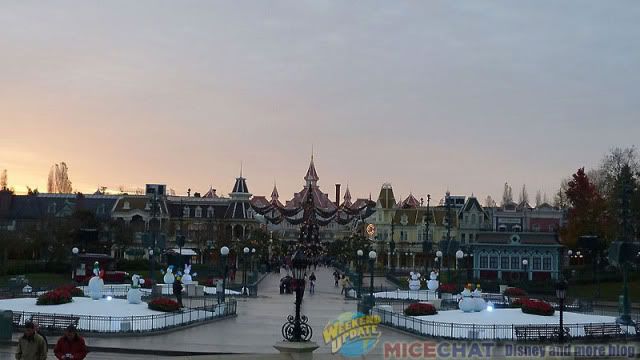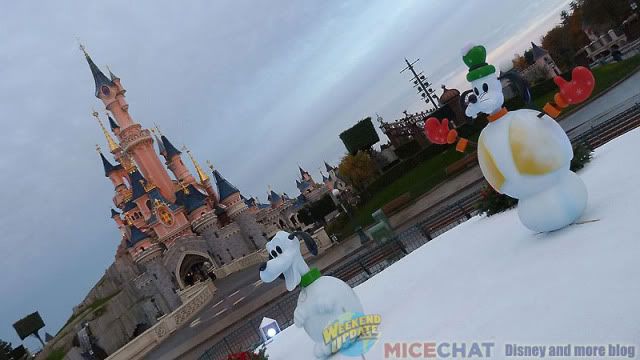 Are there more people in Fantasyland? Nope, just a family who enjoy the whole land all to themselves!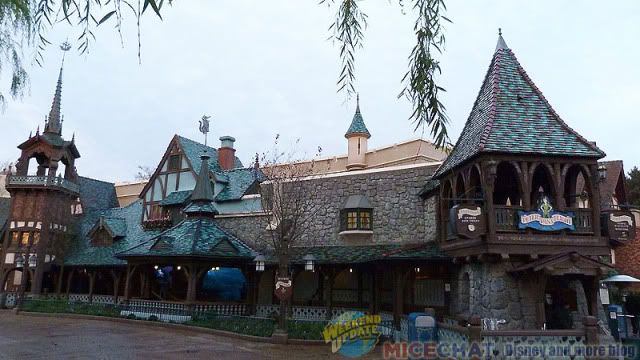 Around 8:30, Max went over to the Walt Disney Studios, hoping to see more people. No such luck…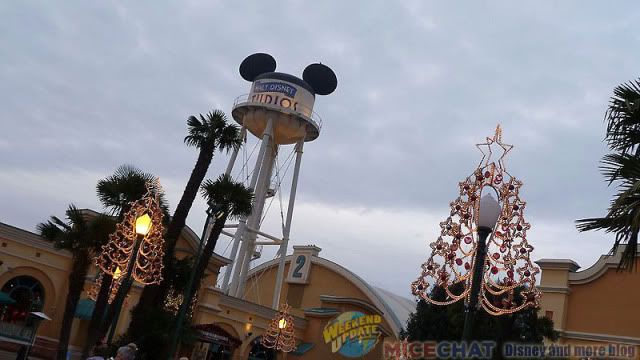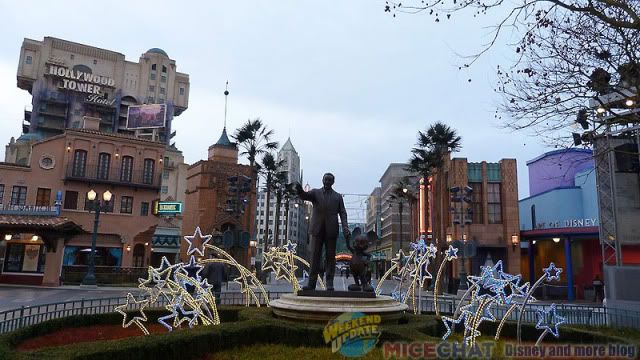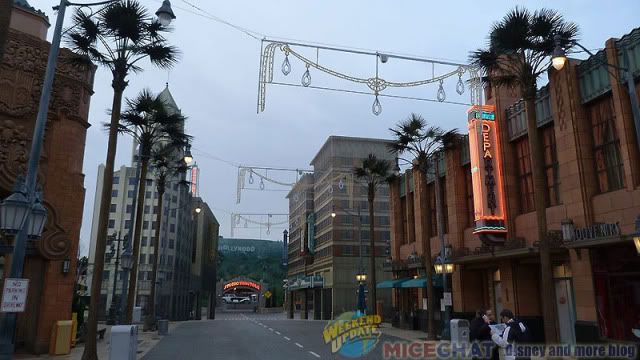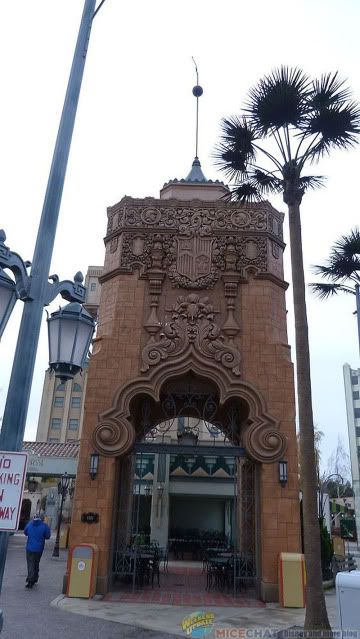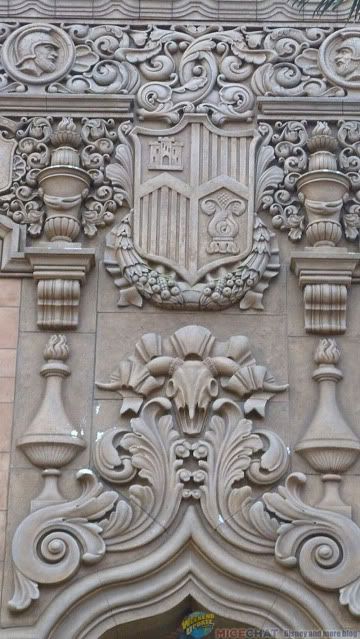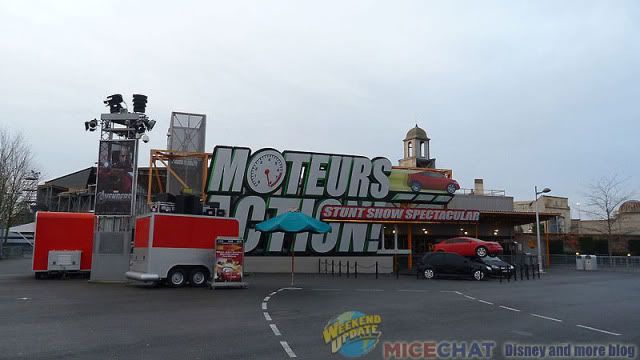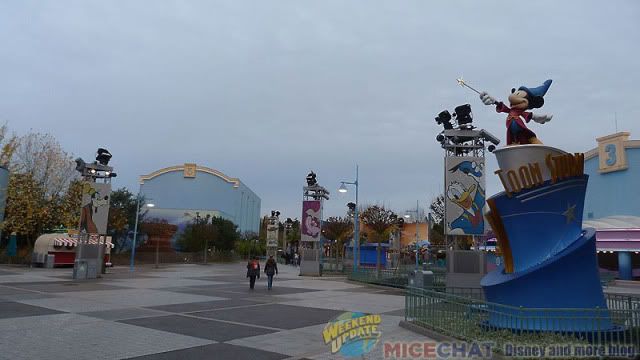 If seeing these parks as virtual ghost towns makes you anxious, here is another picture shot of Town Square shot by Max at 11:30 am. As you can see, everything was back to normal with hundred of guests walking towards Main Street.
Back to WDS now to have a look at the progress on the Ratatouille dark ride, scheduled to open in 2014. But first – you'll see why it's important – let's have a look back at the WDI artwork showing how this small land will look when it will open. Keep the artwork in mind when you will look at the pictures below so you'll know what will be what.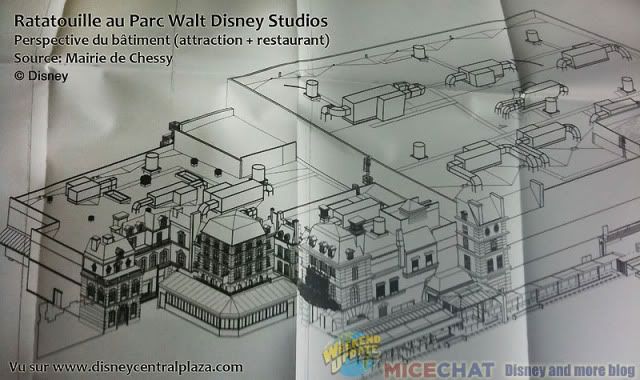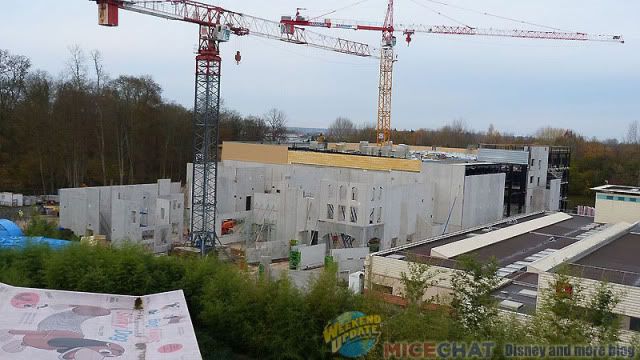 On the picture below, the left part should be the walls for the restaurant – as there will be a "Ratatouille" restaurant.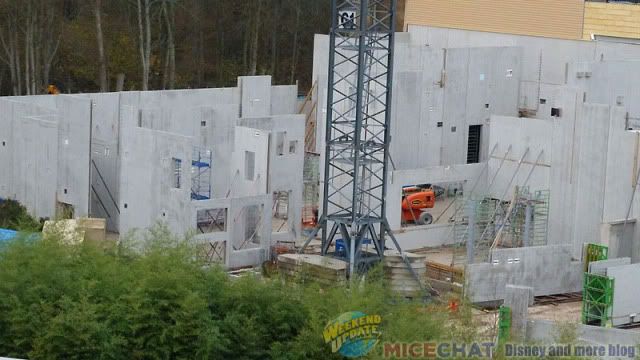 As you can see below, they're finishing the walls on the show building and starting to theme the top of the facade.
We're not totally done yet as Max also shot some pics of the new World of Disney store which now has Christmas decorations at its entrance. And, good news, the globe on the top is now turning again.
That's it for today's DLP update, see you soon for a new one!
Pictures: copyright Max Fan
 If you are looking for the perfect Christmas gift, look no further than Alain's Disneyland Paris From Sketch to Reality book. It is one of the most highly acclaimed Disney theme park books of all time. Sadly, we are almost totally sold out of the Collectors English Edition. Grab your copy while you still can in the MiceChat Store.