It's been awhile since Sir Clinksalot posted a trip report from his epic East Coast Theme Park Trip. We're glad he's back this week, because he treats us to these photos from a very charming amusement park located in Central Pennsylvania. Opened in 1926, Knoebels Amusement Park has more than 57 rides, free admission, two wooden roller coasters, a 1913 carousel, and a haunted house dark ride that was featured on the Discovery Channel. ~~Rick
Knoebels Amusement Park – Elysburg, PA
Knoebels is one of the best traditional amusement parks in the country and was a highlight of our East Coast theme park trip. The park is located deep in the mountains of Pennsylvania. Upon sir clinksalot's first visit to the park in 2005 it was quite hard to find, but thanks to the modern technology of 2012 it was quite easy to find.
Knoebels features free admission and you only need to buy ride tickets or a ride bracelet to ride the attractions. Even if you don't want to ride anything, there are many free things to try and the food is the best "amusement park" food you will find at any park in the country. At least from the parks we've all visited.
Knoebels entrance

Knoebels features two world class wooden coasters, a couple of terrific dark rides and many amusement style "flat" rides.
The parks premiere coaster is the Phoenix, which is named due to the rides "resurrection" from it's original home in San Antonio. It's a great story of how the park saved this classic wooden coaster and you can read all about it here.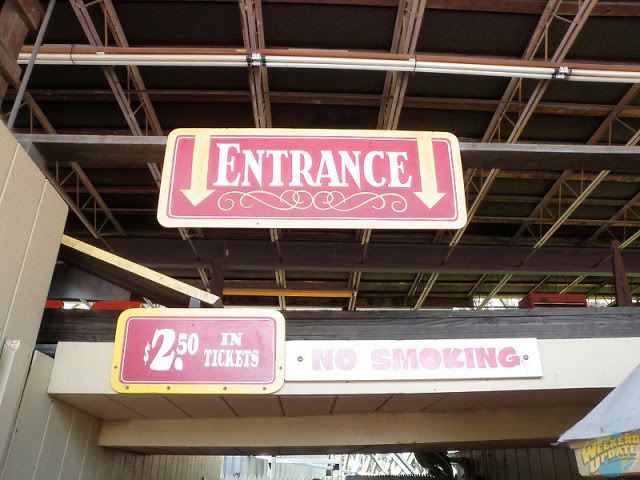 Despite it's age, Phoenix is an amazing wooden coaster and is still consistently ranked near the top of "Best of" polls every year.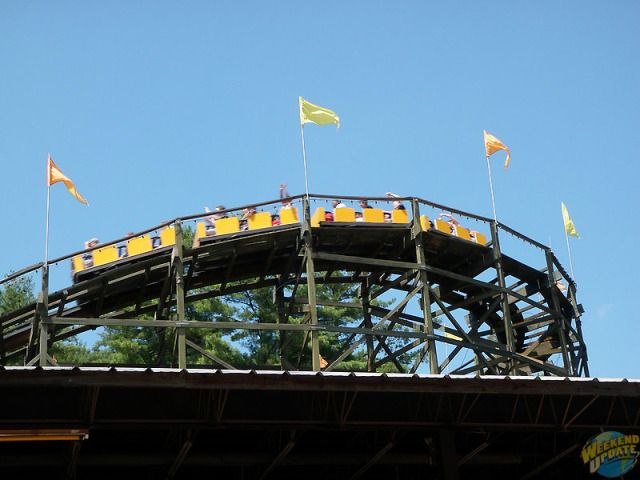 The ride also features a history display of it's time in San Antonio and move to PA.

The parks other wooden coaster is the Twister which is a recreation of the classic "Mister Twister" that was located at Elitch Gardens in Denver, CO.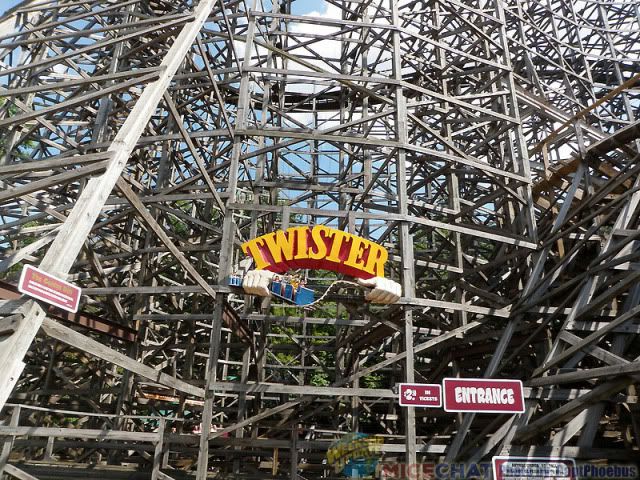 The Knoebels Haunted House is consistently voted one of the best dark rides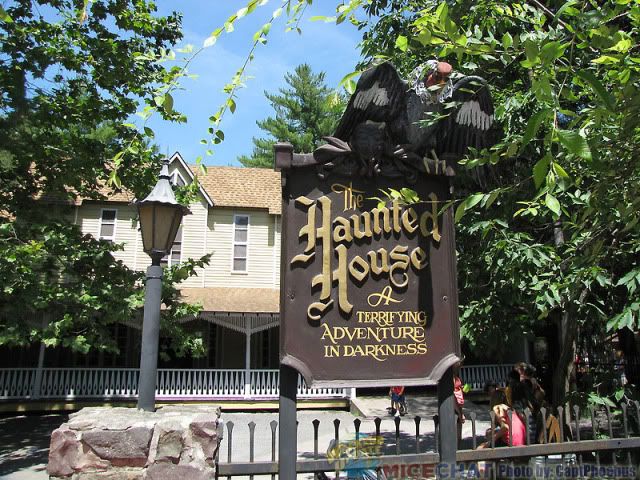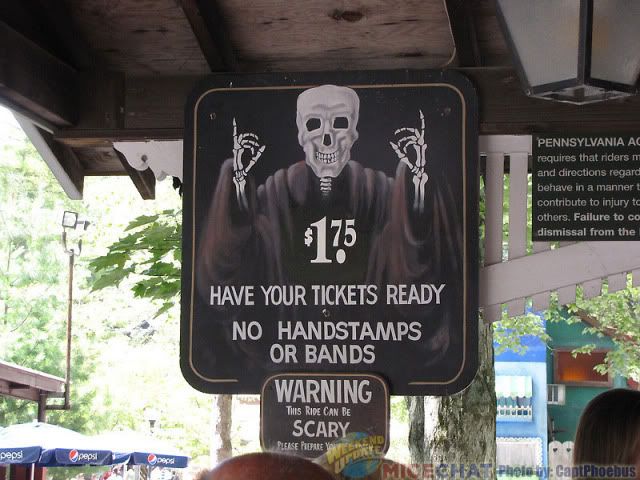 The Knoebels Sky Ride offers fantastic views of the park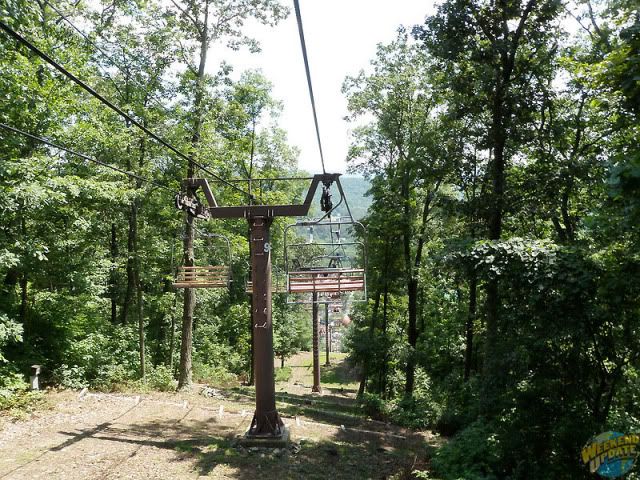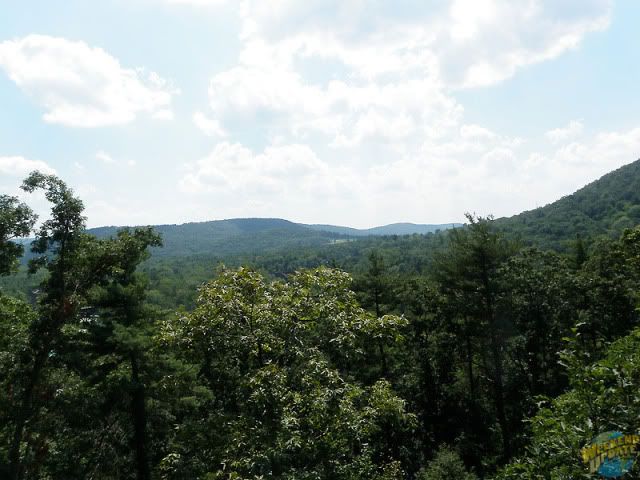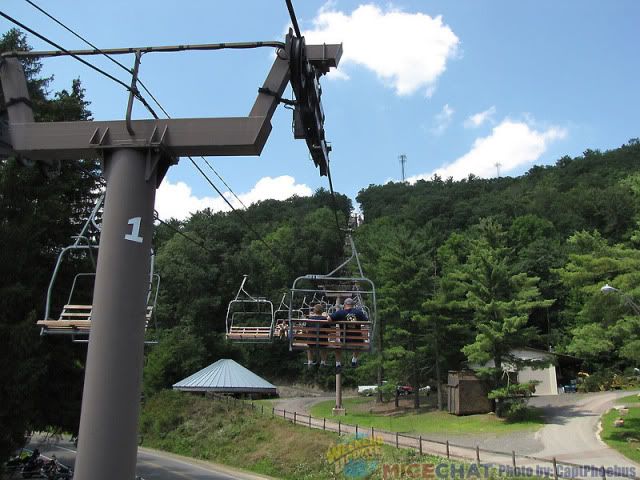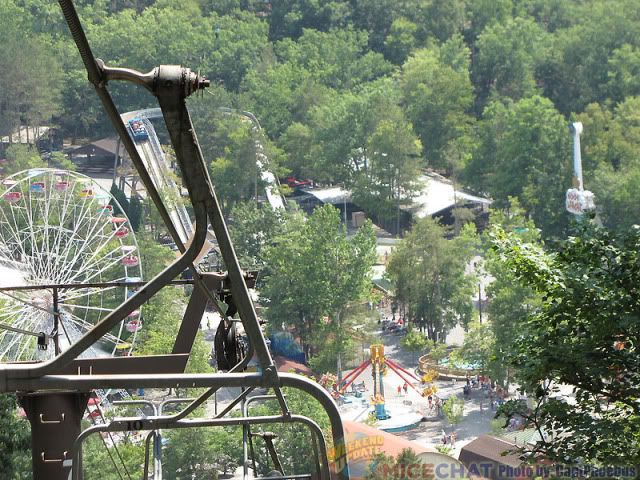 Twister as seen from the Sky Ride
Phoenix as seen from the Sky Ride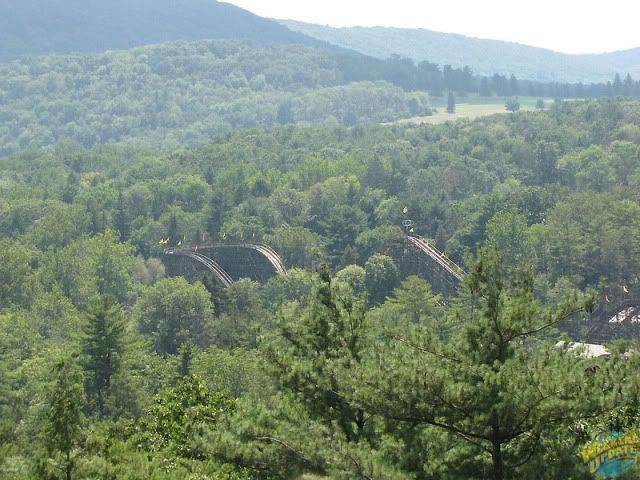 The famous Knoebels covered bridge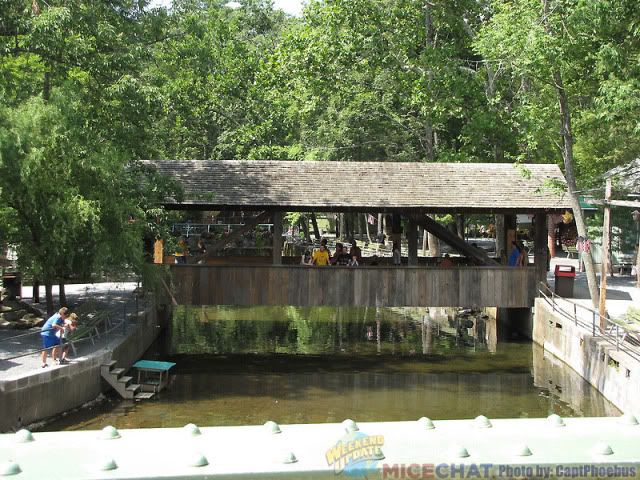 Knoebels is a park that celebrates it's floods, the last major one was in 2011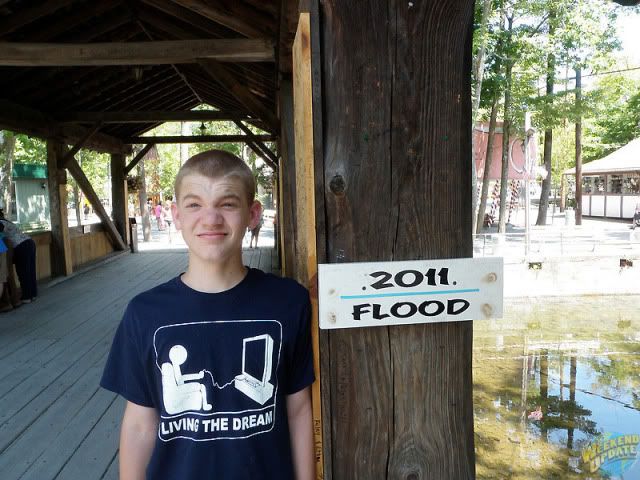 The park also features a classic brass ring carousel

There is also a carousel museum which features some of the original animals from the carousel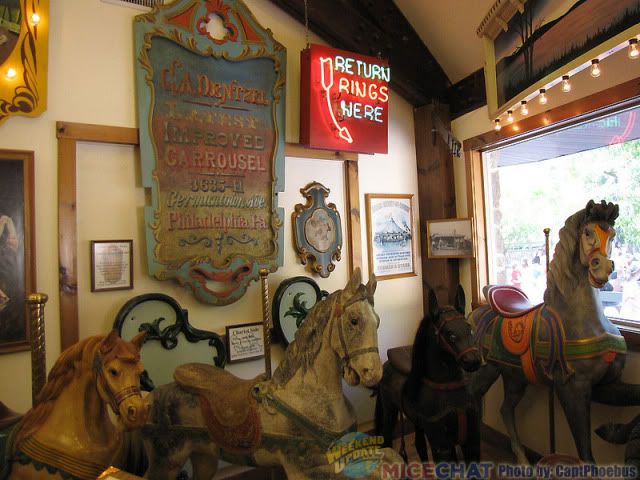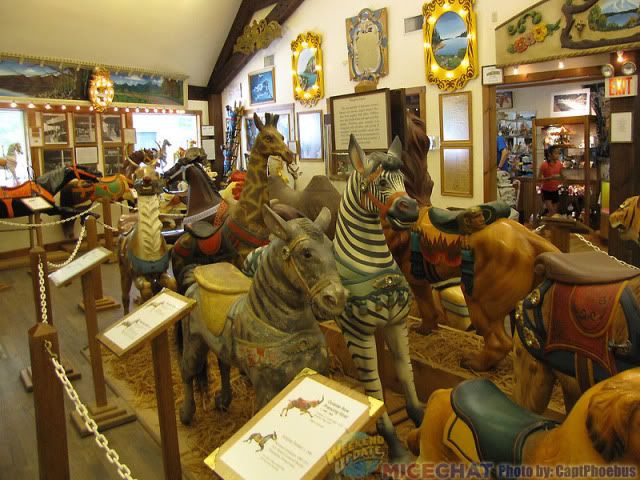 If you ever find yourself out in PA, a trip to Knoebels should be high on your list if you enjoy classic amusement parks. You can find more information about the park on their website. Home