Denise Preskitt shares this close-up look at the charming gingerbread carousel at Disney's Beach Club Resort. ~~Rick
One of the things I enjoy most about Christmas at Walt Disney World is the various decorations and displays at Walt Disney World resorts. This is just one of those displays, the gingerbread carousel at Disney's Beach Club Resort.
Each year, Disney's Beach Club Resort has this gingerbread carousel. The horses are always similar, but sometimes have different themes – and always different names. For example, the winter horse that is named Flurry was called Jack last year. Patriot was called Honor. There are smaller figures underneath the horses – Mickey, Minnie, Tinker Bell, Pluto, and Goofy. And there are always other displays flanking the carousel. This year's displays include Jack Sparrow alongside the Yacht and Beach Club Resort lighthouse!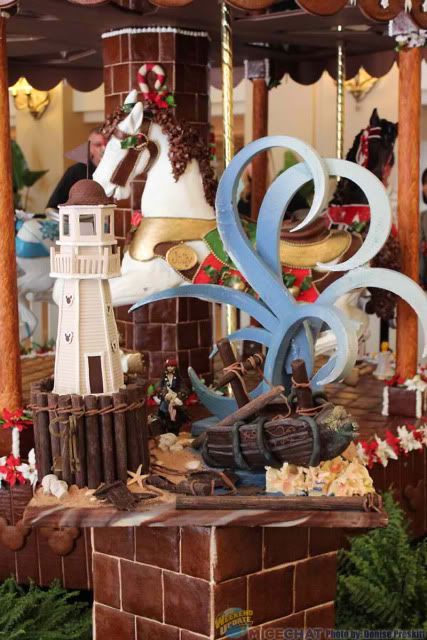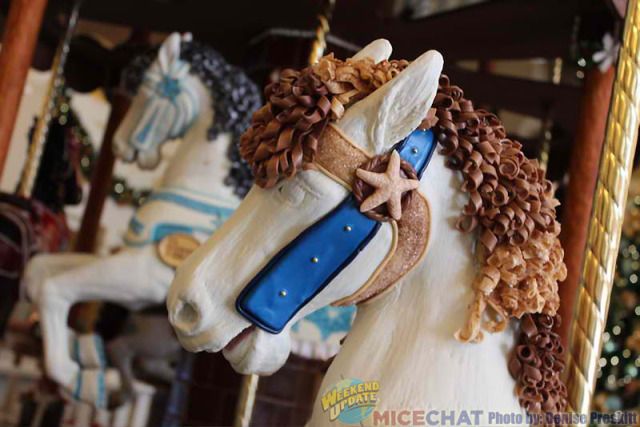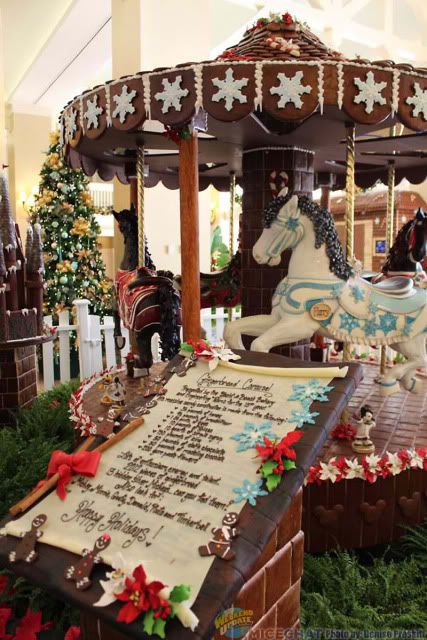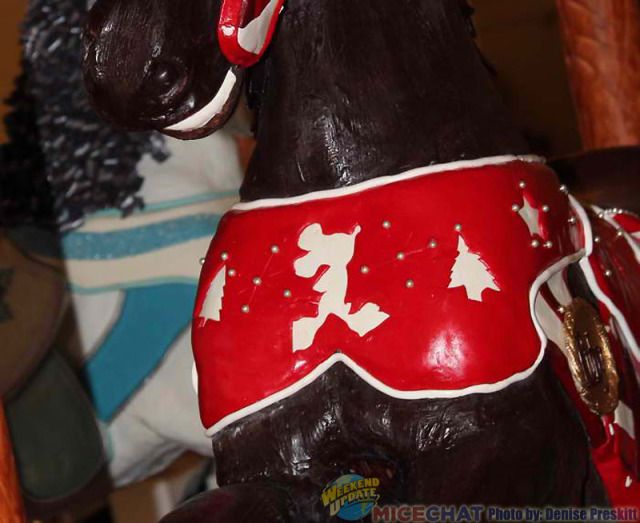 One of the smaller displays is a castle with Minnie in front of it. You can see a hidden Mickey over her as well.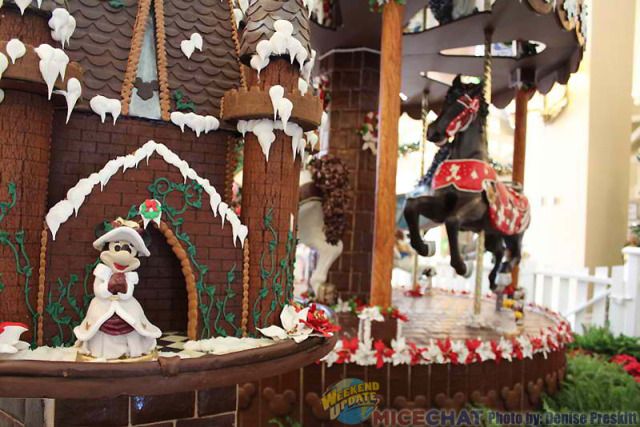 Here are some more detailed photos of Captain Jack Sparrow and that smaller display. I am always impressed by not only the Gingerbread Carousel, which would be enough for guests – but that the resort goes the extra mile and adds more for guests to enjoy.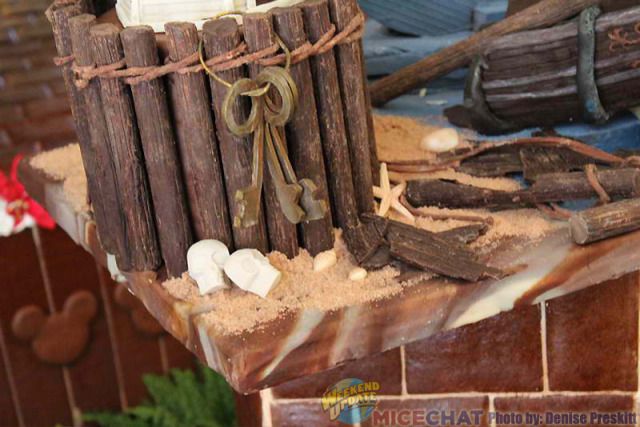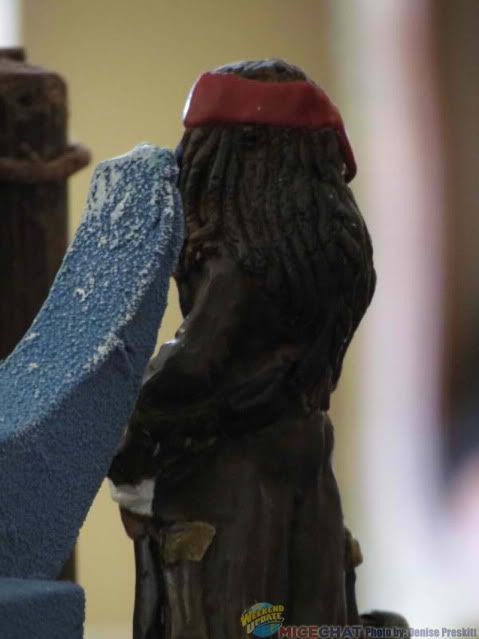 And here is our video of the gingerbread (and chocolate) carousel at Disney's Beach Club Resort:
More theme park updates from Central Florida are always available at Denise's website