Those of us who are local to Southern California's amusement parks are lucky enough to "drop in" to the parks for just a few hours. Last weekend, MickeyMaxx and I stopped by SeaWorld San Diego for the sole purpose of viewing the Shamu Christmas show – an annual tradition for us. Today, Sir Clinksalot, Capt. Phoebus and Monorail Man bring us the next park on their East Coaster trip. This time around, they are at Dorney Park, which can be experienced in its entirety in 90 minutes!  ~~Rick
This report is going to be a little different as it's not really an overview of the park, but an account of our adventure at Dorney Park.
You see, while Dorney Park is a decent park, it's not a park one needs to spend a lot of time at. On my (Sir Clinksalot's) two visits to this park (in 2005 and 2012) I've spent a grand total of 3 hours at the park.
On the evening that the 4 of us went to Dorney Park we arrived approximately 90 minutes prior to the parks closing. Seeing as we had a long drive to Virginia the next day we wanted to simply get the "coaster credits" so we could make the drive the following day.
This is the account of our 90 minutes in the park. Do you think we were able to ride everything?
As we arrived at the park we were able to nab a prime parking spot in front of Talon.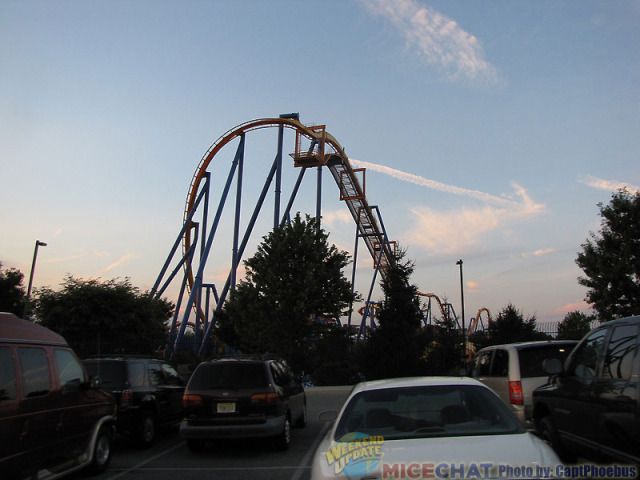 Upon entering the park, you quickly notice that the entire park is basically the same as the "Boardwalk" area of Knott's Berry Farm.

Our first stop is Talon which is located near the front of the park.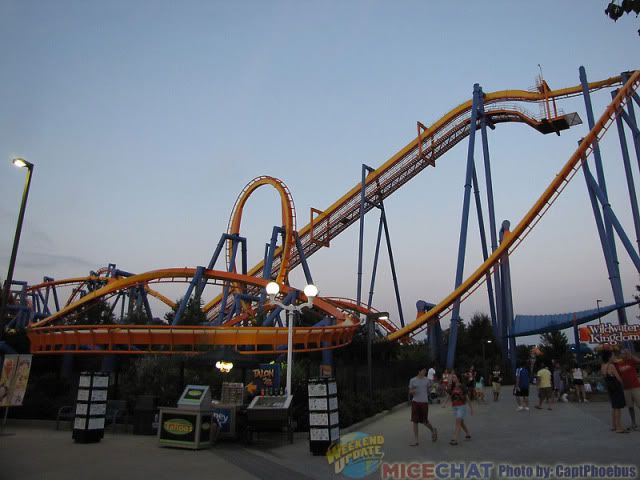 At least the park has Starbucks

Our next stop was the Wild Mouse, unfortunately it was temporarily closed so we'd have to come back to it later. Wonder if we'll have time?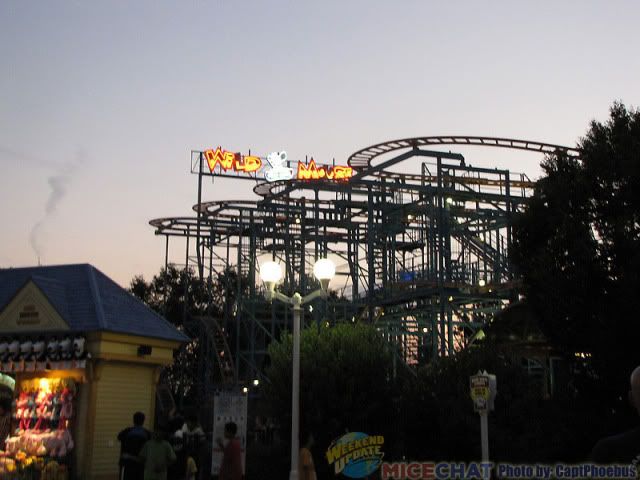 Next up was Hydra, which is a floorless coaster. The best part of the ride is before the lift, the world-famous "Jojo Roll".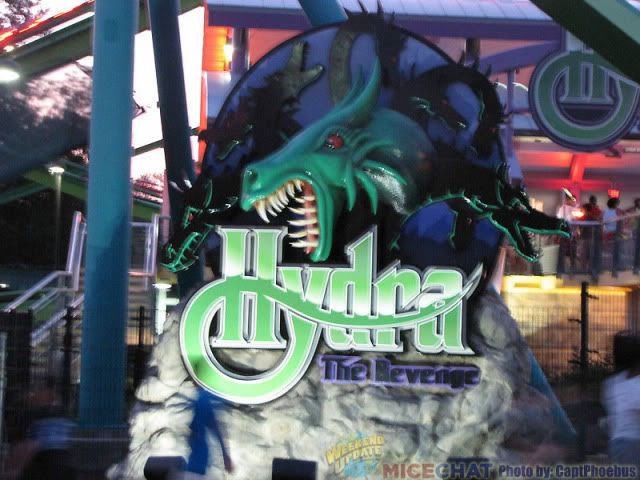 After a quick ride on the Log Flume it was off to the wooden coaster Thunderhawk.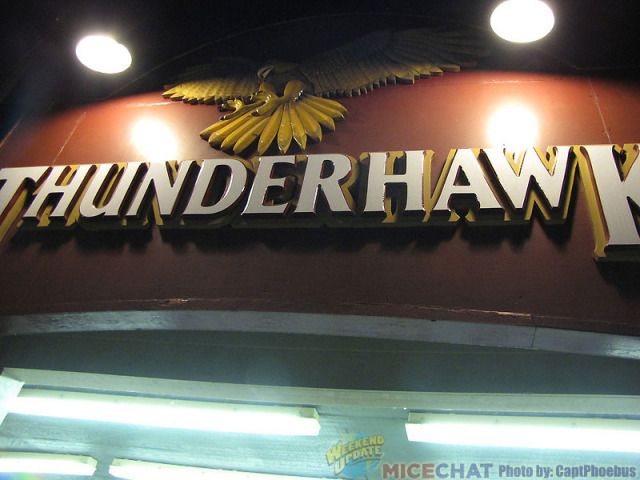 Our longest wait of the night was at Steel Force, at about 15 minutes.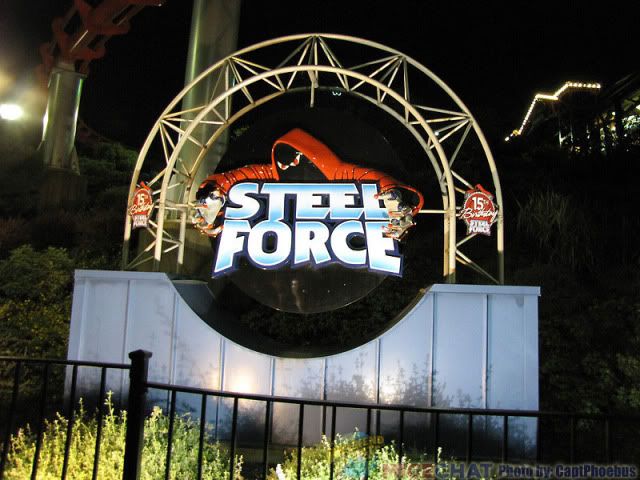 With about 30 minutes until park closing we still had 4 coasters to go. Next stop was Posessed, an "Impulse" coaster.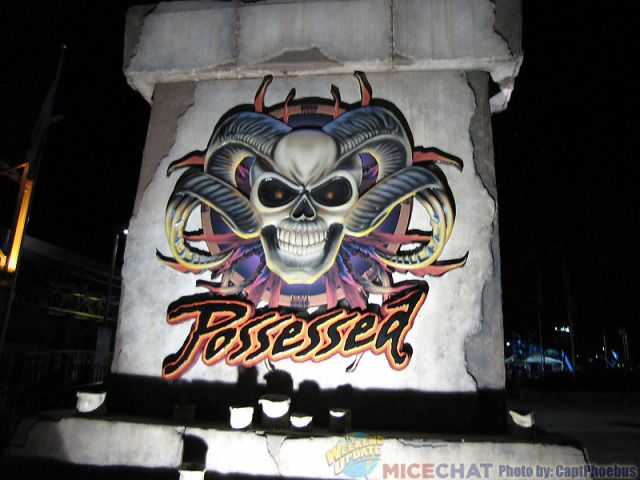 At this point, our desire to get on the last 3 coasters overwhelmed any desire to take any pictures, even Capt. Phoebus was starting to get into our little game.
We did manage to get a couple of random park pictures though.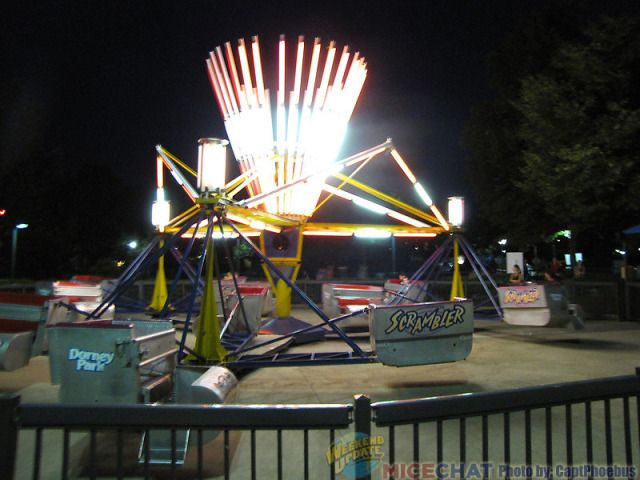 After a ride on Stingray (California's Great America fans will remember this ride as Invertigo) we went off in search of the kiddie coaster, Woodstock's Express.
Back in 2005 we couldn't find this coaster buried in Camp Snoopy, and even this night we had trouble finding it.
When we exited Woodstock's Express it was exactly 8:58 and the park would be closing in 2 minutes. We had very little time to get to our last coaster, the Wild Mouse.
We arrived at the Wild Mouse just as they were about the close the line and the awesome ride-op was more than happy to let us get the last ride of the night on Wild Mouse.
After the ride, I had to mark the occasion with the following Facebook check-in at the Wild Mouse:
[FONT=lucida grande]Never thought we'd be running to get in line for a Mouse before the park closed. Dorney conquered in 90 minutes!!! at Wild Mouse.
[FONT=lucida grande]
[/FONT]A day at Dorney Park is certainly not a wasted day, the park (as with most parks on the East Coast) has an included Water Park which actually looks amazing. But don't expect to find any great themeing or mind-blowing rides. The park does have some family flat rides and a good mix of coasters and is a great "local" park. But unlike some other parks on our trip (Six Flags Great Adventure, Hershey, Knoebels, Busch Gardens) it isn't a "Destination" park. But if you are in the area and have a Cedar Fair pass, it's certainly worth a visit, even if it's only for 90 minutes.