MiceChatters igrules and MicCheshire were lucky enough to attend the recent release party for Disney songstress Eden Espinosa's first album. Eden is well known locally for her perforrnances as Elphaba in the Los Angeles and San Francisco productions of Wicked. She also has an amazing Disney pedigree, working in the parks from the age of 17. Her first job was in the Christmas Fantasy Parade.  She also sang in the a cappella ensemble Group 66 and performed in Steps in Time at DCA and Animazement, and Hunchback of Notre Dame Festival of Fools at Disneyland. ~~Rick
The soundtrack to Disneyland's summer fireworks, "Magical;" Elphaba in the Broadway musical "Wicked;" former Disney entertainment cast member; local Anaheim singer/actress – this is Eden Espinosa. Now she has added another accomplishment to her resume, a debut album titled "Look Around," released December 18 and available on iTunes, CD Baby, Amazon and edenespinosa.com.
In celebration of "Look Around," and in thanks to family, friends and supporters of the CD, Eden held a party at the Dim Mak Studios in Hollywood the evening before its release. A cozy space that holds about 200 people, the evening began with a VIP hour of drinks and appetizers plus meet and greet. Actress and singer Tracie Thoms, who co-starred with Eden in the final performances of the original Broadway run of "Rent," started off the musical portion of the night with a brief set.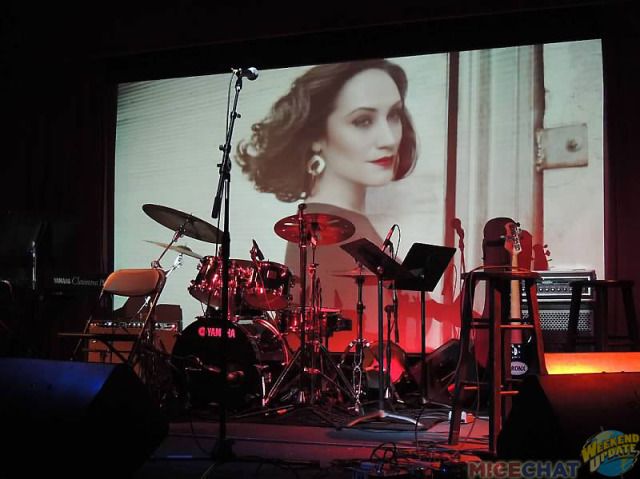 After a short break, the members of the band that recorded "Look Around" – Joseph Abate, piano; Jeff Allen, bass; Thad deBrock, guitar; Dave Eggar, cello; Doug Yowell, drums – came on stage with Eden to perform the album in its entirety. Ty Taylor, who penned the stellar "Stone Cold Sober" from the musical "The Existents" sat in on that number; Eden wore a shirt promoting Ty's band, Vintage Trouble, currently on tour with The Who. Before ending the night with the title track, select Kickstarter contributors were brought to the stage to duet with Eden on "As Long As You're Mine," "For Good," and "Take Me or Leave Me;" all performed commendably.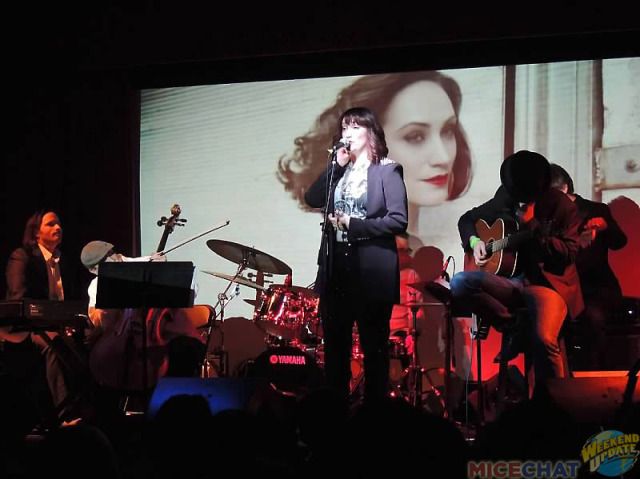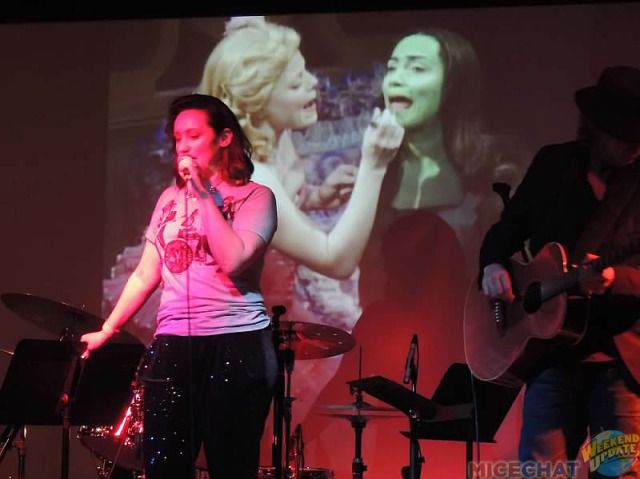 At the conclusion of the party, Eden took time to circulate around the room thanking each person individually. Sitting at the edge of the stage, Eden then spent another hour posing for pictures, visiting, and signing CDs, posters,etc. For those of you on the east coast, be on the lookout for details on Eden's NY release party sometime in the coming year.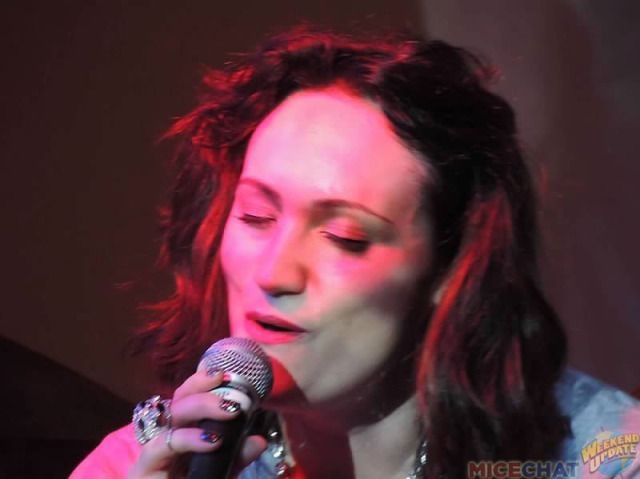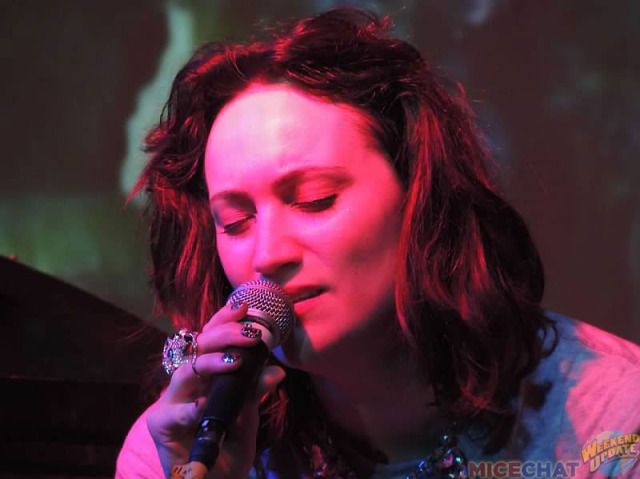 "Look Around" runs just under 35 minutes, but each song is so good that it leaves you on a high and wanting more. The 9 tracks range from shows Eden has starred in, to short lived ones like "Ghost" and "Taboo." "I'm Not that Girl" from "Wicked" is the perfect opening piece, because with this debut album, Eden establishes that there is more to her than being Elphaba. The daring arrangements by producer Joseph Abate (Eden's husband – what a fantastic duo!), especially on "One Song Glory" from "Rent," provide new twists on familiar tunes and put the spotlight on the lyrics, allowing Eden's gorgeous voice to soar and paint vivid images.
At under $9, you can afford to download "Look Around" and gift one to a friend. What you cannot afford is to miss out on this amazing debut recording. The energy and emotion that comes across when you see Eden and band perform live, along with the patter between songs, gives you a sense of the artist's personality. As impressive as "Look Around" is, it is the humble, open-hearted, Disney-loving person that Eden Espinosa is that holds the real magic. Check out "Look Around" and you will believe that "wishing makes your dreams come true."