Many thanks to Ken Eslick who toils away over at the Disneyland Postcard Reference Guide, collecting, cataloging, and preserving Disneyland's history of postcards. This outing, we have a folder of 12 cards which showcases some of the special decor and attractions for Disneyland's 50th anniversary.
There is more complete information on this folder at this link: Happiest Homecoming on Earth Collection
Perusing Ken's site is a great way to spend an afternoon. You are likely to find images of some of your favorite rides, attractions, and parades from your childhood. And the most fun is finding cards of things you never knew existed in Disneyland!
Disneyland Postcards Website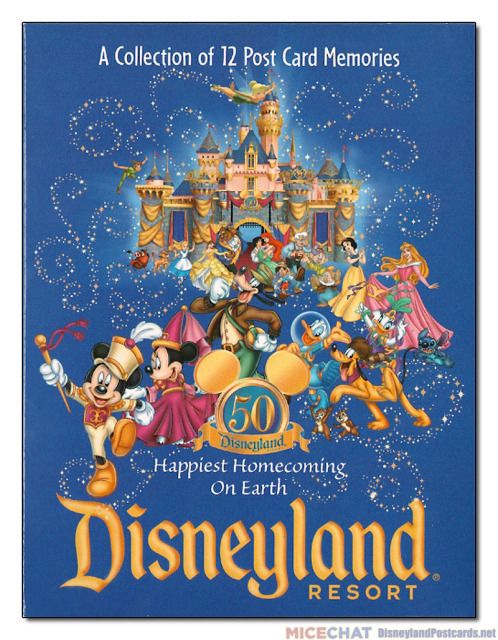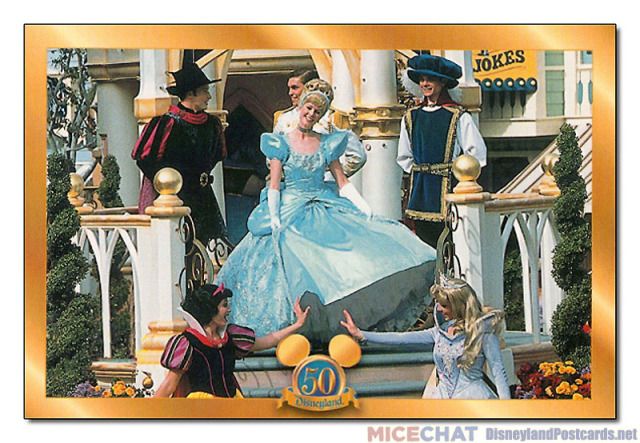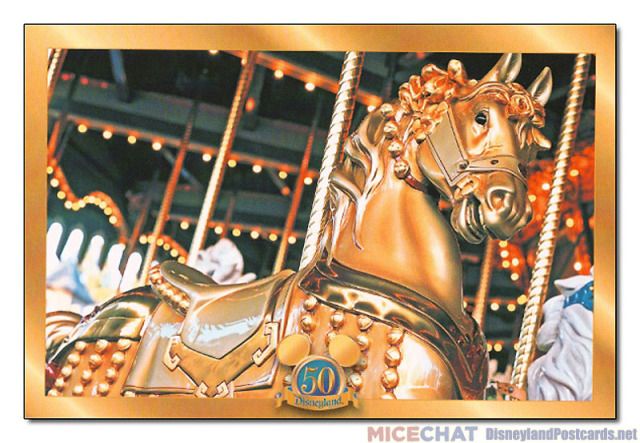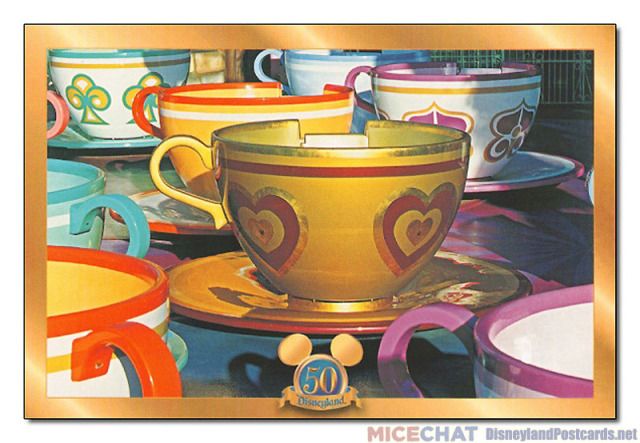 Disneyland's anniversary wasn't that long ago, but doesn't it seem like a distant memory already? What do you remember about the 50th Anniversary celebration at Disneyland?
WE ALSO VISITED HONG KONG DISNEYLAND THIS WEEK.  CLICK HERE TO READ ABOUT IT.