MiceChat member TimmyTimmyTimmy recently spent a day at Hong Kong Disneyland and shares his thoughts and photos from that trip.

Rick
When I go to Hong Kong I always want to go to a few places even if I know them by heart and have been visiting them many times before. It´s like a ritual that I have to repeat everytime I get there. I really like to visit the peak, the markets of of Kowloon and Hong Kong Disneyland.
Hong Kong Disneyland lays on Lantau island in Hong Kong. It shares the island with the airport and the huge Sitting Buddha on the mountain. It takes about 30 – 40 minutes to get there from the more central parts of Hong Kong.
The area around the themepark is green and calm. Even if they build a Downtown Disney there someday it will still be the best looking resort area of all Disneylands. It all reminds me of Florida for some reason.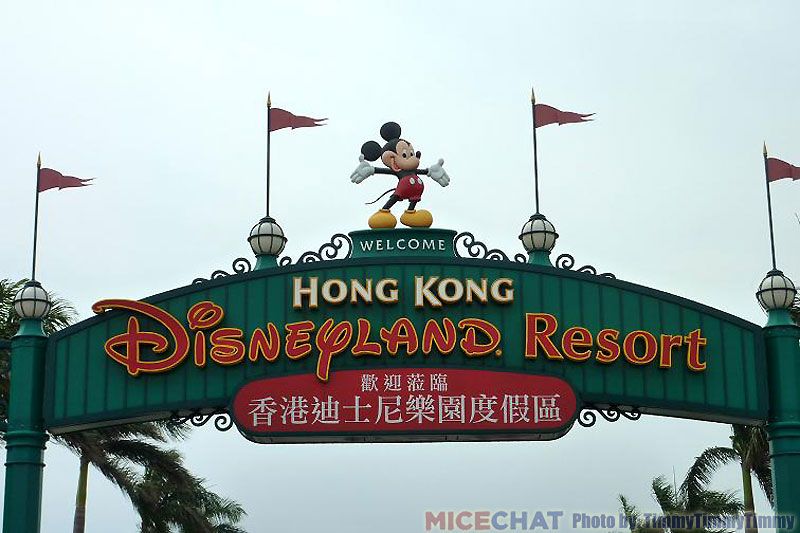 Hong Kong Disneyland is one of the calmest places for tourists in Hong Kong. It´s rarely crowded and even when it gets packed it´s not much worse than any normal street in Hong Kong. The worst time to visit when it comes to crowds seems to be around Halloween. The good thing about that time is that the park sees many many changes when it comes to light and temporary attractions. National holidays also tend to attract a lot of people. But otherwise this is the calmest of all Disneylands.​
The castle is just way too small. The mountains make it look like a cottage and the new addition Mystic Manor which is absolutely huge feels more like the castle of the park than this does. I know that it´s never meant to feel huge but this is just too small. Some of the old concepts for this castle depicted a stunning bigger building more in the style of what we see in Disneyland Paris castle.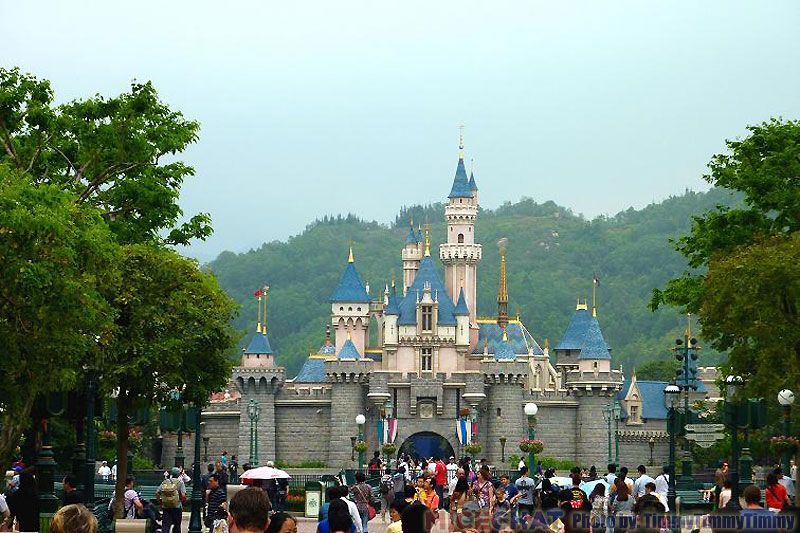 The rush that one experiences to obtain fastpasses to the "hottest" attractions in Tokyo Disneyland does not exist in Hong Kong. The only rides that ever seem to have any noticeable wait time is Pooh and Dumbo. Pooh loads slowly and Dumbo… is just Dumbo.
Walking around in Adventureland is like talking a stroll in a park in any small town. It´s only crowded when people come out of the Lion King show building. The wait area for the Lion King is huge. I find it strange to waste space like that. The entire land feels like one long road. It´s very good looking but not very fun at all. There is nothing more than the rafts and the Jungle Cruise to ride. Not what most people would call an adventure.
This time one of the skippers on Jungle Cruise made me laugh for the first time. The key here seems to be to have a CM that knows the English language well.
Space Mountain lacks a theme. It´s very poorly lit. The darkness is not a problem but they could have added some LEDs to create a few effects in the sterile looking wait area. The ride itself is great. It both looks and sounds good.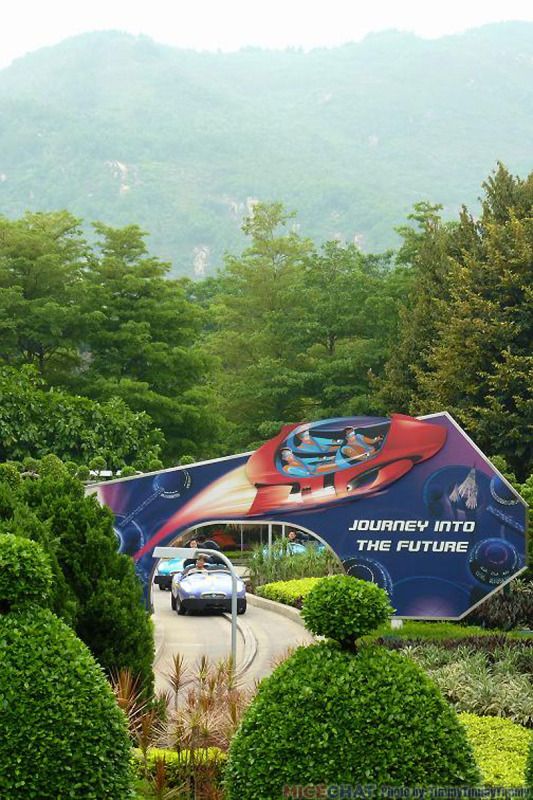 Toy Story Land, the most unthemed area of the park is not that bad at all. It´s themed enough to get an "ok" from me and the surroundings in the park really give it a feeling of being a real land on its own without tresspassing on other areas of the park like it does in WDS. This Toy Story Land is hidden away from the the other lands and does impose on the overall look of Hong Kong Disneyland. It´s very clear that Toy Story as an addition was a great idea for this park. This is preferable to the version in Paris. The bad design will really stand out when the two other new lands open. People will have to walk "outside" Disneyland to enter the long "road" that will be Toy Story Land, Mystic Point and Grizzly Gulch.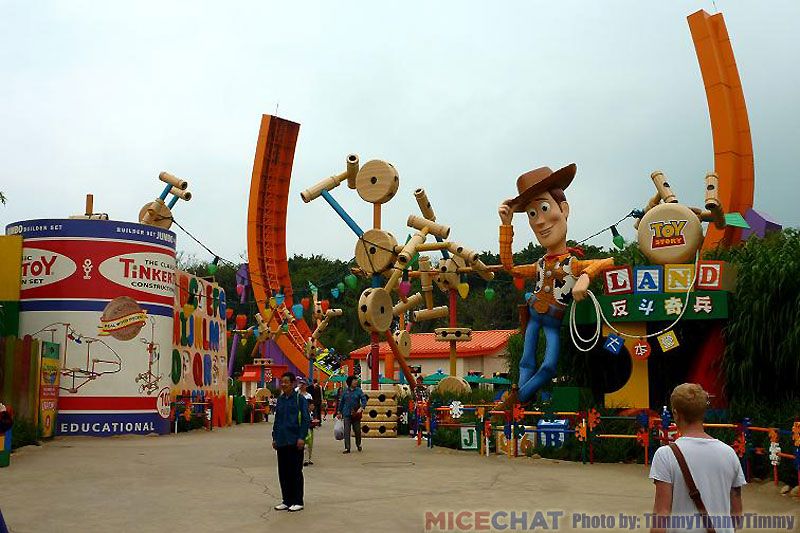 One of my favorite rides in the park is RC Racer. Perhaps because there is not that much to choose from but also because it is fun to go back and forth and ride the ride over and over without having to ever stand in line.
Plaza Inn is my favorite place to eat in the park. The food was really good even if it was kind of pricey. Dim sum is something that anybody going to Hong Kong should try.
Flights Of Fantasy is a great parade and has one the best soundtracks ever in a Disney park. I hope this type of parade music is here to stay. I just hate the tunes in the parks in the U.S.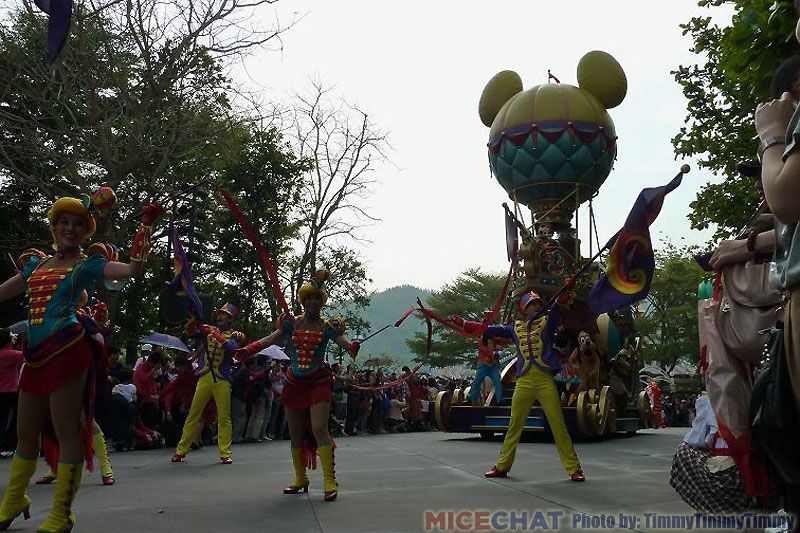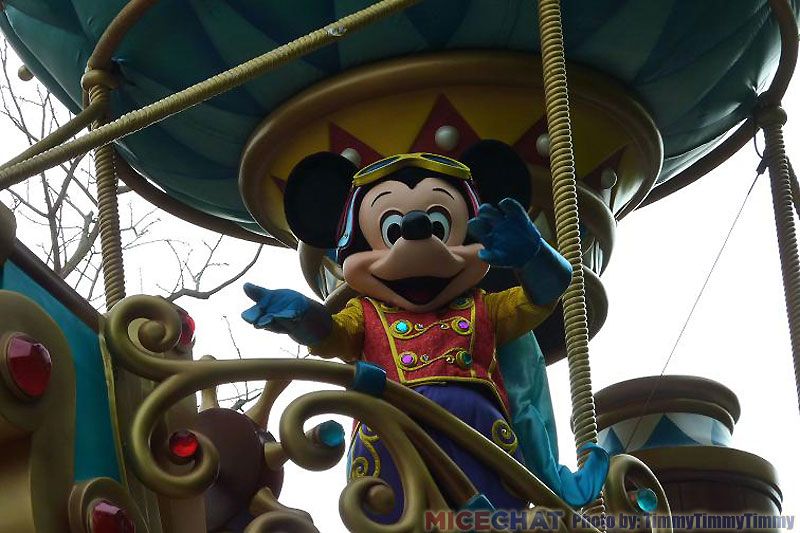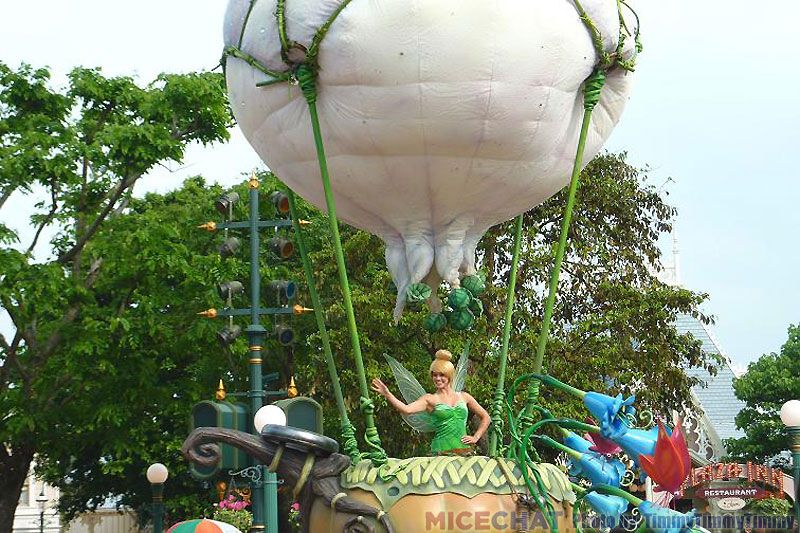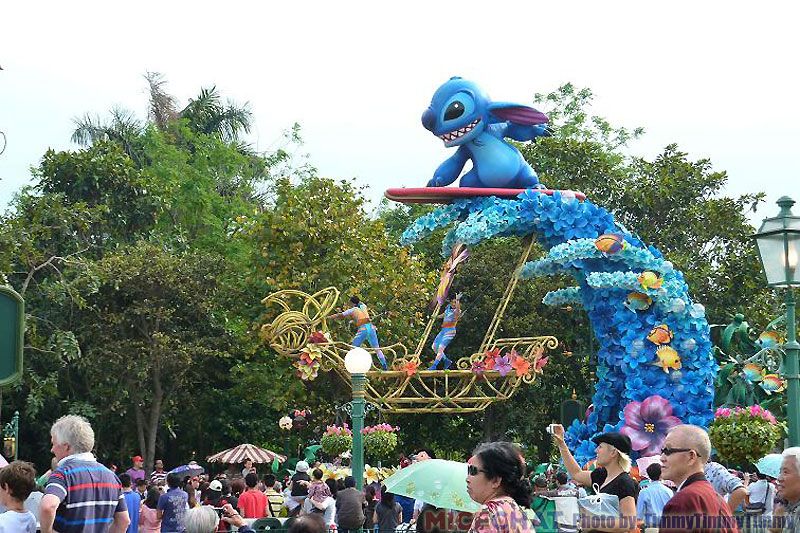 Fantasyland seems to be the most popular area of the park.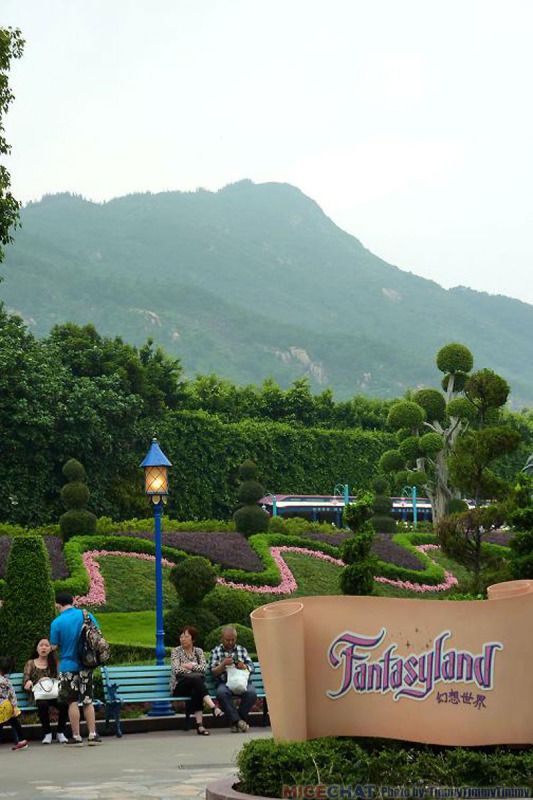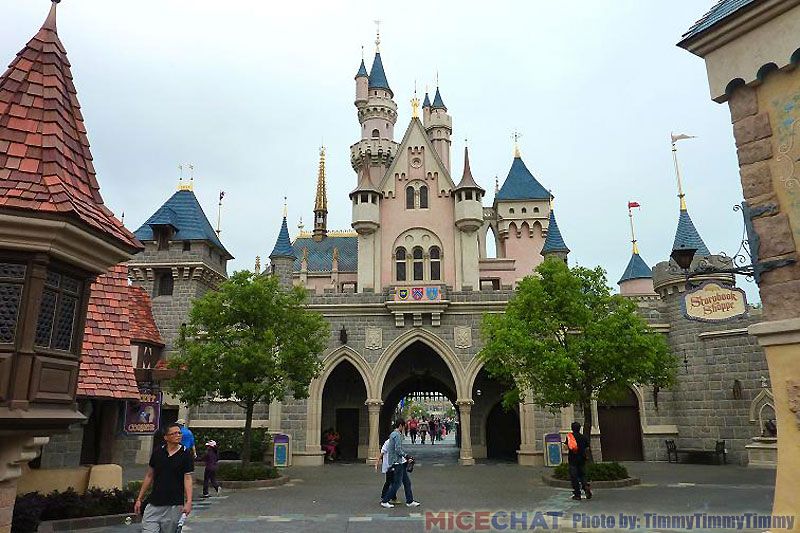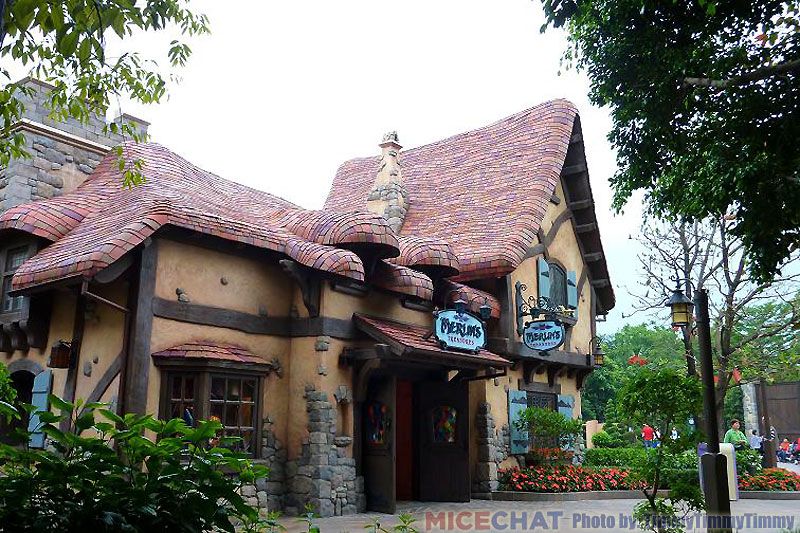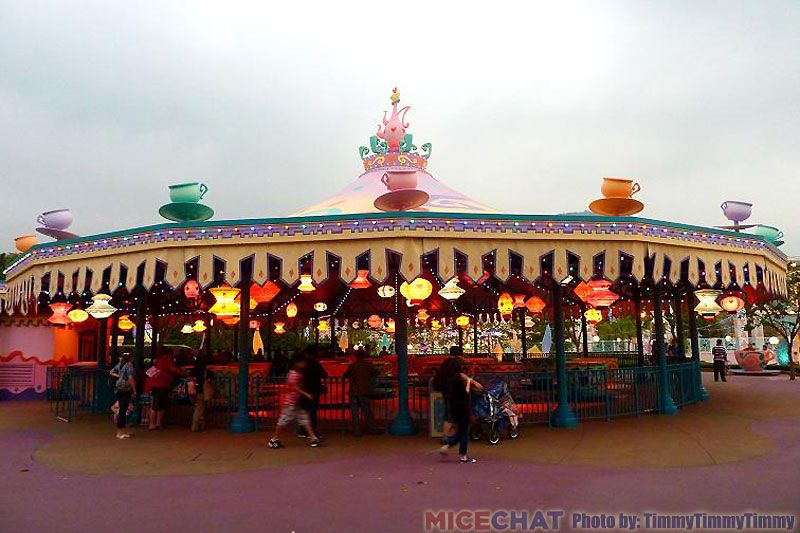 This ride is not made for big people.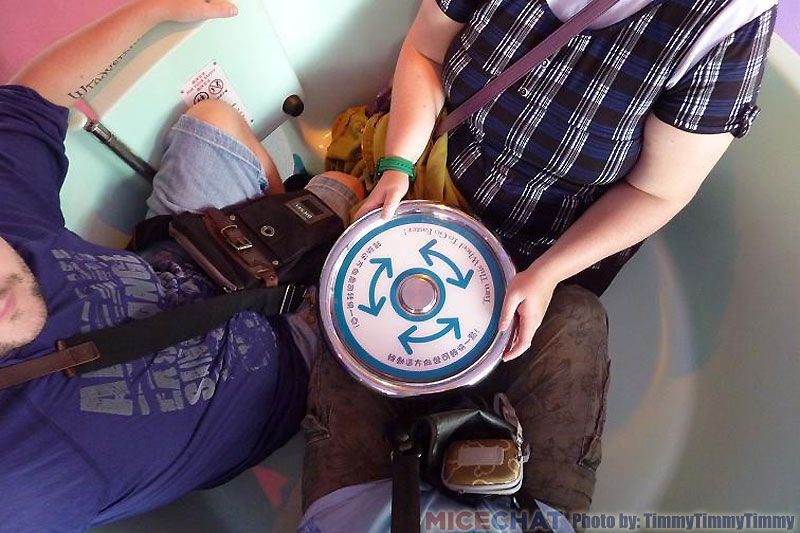 The park looks its best after dark.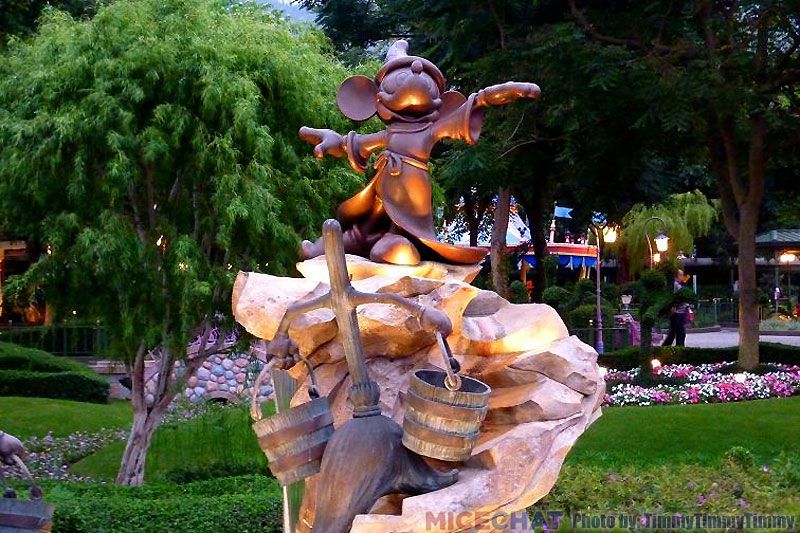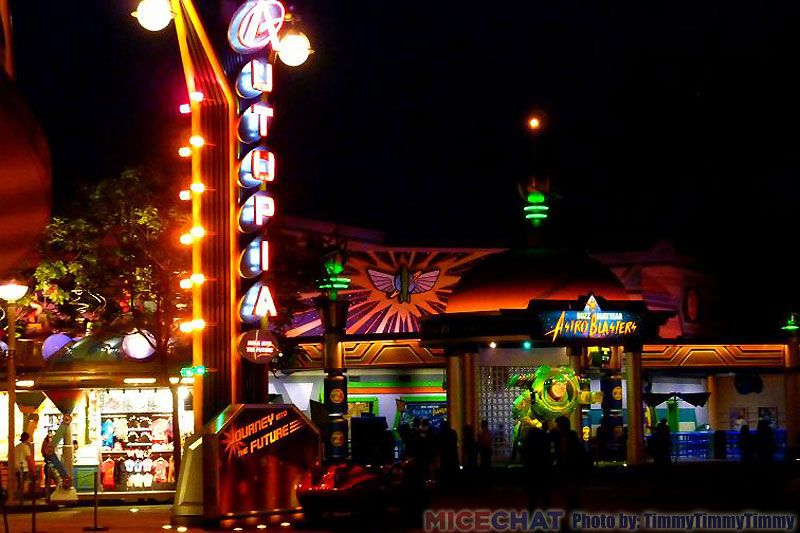 The fireworks show is good but not great. It would be better if they could have used a few bigger shells in the end. It just comes off as a bit cheap as it is now. Does anybody know why they don´t use bigger shells? The park is on an island where very few would have something to say about a bigger display. It´s not like in France where they take pride in their chances to complain and voice oppinion on the fireworks from Disney.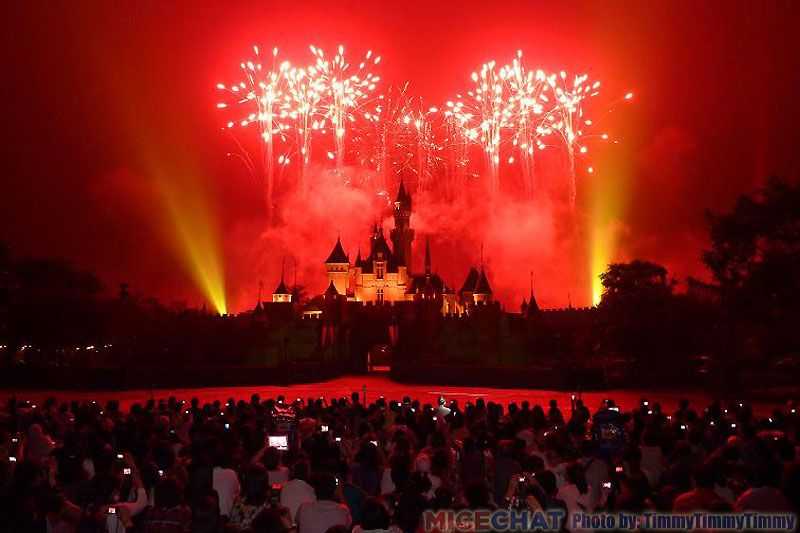 I really feel at home in Hong Kong Disneyland, just like I do in Tokyo´s parks. I will always be annoyed over the small castle, the bad Pooh and the strange layout of the park. If in Hong Kong, mainland China or even Thailand, go to Hong Kong Disneyland. It´s really worth a half day or a day.
CLICK HERE FOR SOME AWESOME DISNEY POSTCARD PICS FROM WEEKEND UPDATE!