Last night the Disneyland Resort rolled out the red carpet for the grand opening of Cars Land. The new 12-acre land brought out a cavalcade of Hollywood stars, including talents from the "Cars" films including Larry the Cable Guy, Bonnie Hunt and Cheech Marin. The new land opened with a ceremony that included Disney executives discussing the challenges in re-imagining Disney California Adventure and the collaboartion between Pixar and Walt Disney Imagineering on Cars Land. A blast of fireworks, a shower of confetti and the flipping of a switch to turn on Radiator Springs' neon signs marked the land's grand opening and a fantastic celebration for all in attendance.
You may notice our format here at Dateline Disneyland and MiceChat has changed. You'll continue to see changes over the next few weeks as we adjust our format as we transition to our new home. Thank you for reading and your patience as we change to bring you a better MiceChat!
Get a closer look at today's update! Click on any photo in today's column for a large, high-quality version of the image.
Inside Dateline Disneyland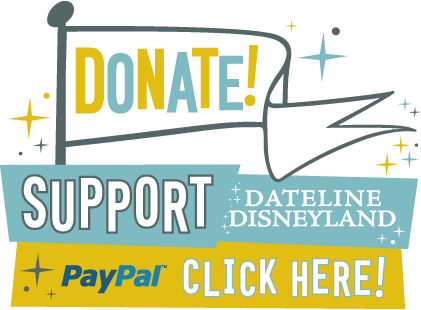 Cars Land lights up with Hollywood stars, neon, fireworks


Stars and Disney executives come out for Cars Land debut

Red Carpet arrivals

Cars Land Grand Opening Ceremony
Sponsored by
TouringPlans.com | Do More. Wait Less.
Last night Hollywood stars and Disney-Pixar executives turned out for the big Cars Land grand opening, making the completion of Disney California Adventure's major five-year remodel and expansion project. Below, stars from ABC's "Once Upon a Time"

Edie McClurg, voice of Minny from Cars 2

Nolan Gould from ABC's "Modern Family"

Also from "Modern Family," Ariel Winter.

Rico Rodriguez from "Modern Family"

Various Disney Channel stars

Disney Parks and Resorts Chairman Tom Staggs

Disneyland Resort President George Kalogridis

And of course the voice of Mater, Larry the Cable Guy

In front of Cars Land, the stage was set for the grand opening festivities

A live band warmed up the crowd

Disney CEO Bob Iger took the stage, discussing the challenges of fixing Disney California Adventure and the opportunity to collaborate on a larger level with Pixar following Disney's acquisition of the animation studio.

Disney Parks and Resorts Chairman Tom Staggs followed Iger, calling Cars Land a "defining moment" in the history of Disney California Adventure.

And finally, John Lesseter came up to discuss creating Cars Land and working with the Imagineers

Lasseter continued in a sort of roast of his colleagues, asking what Bob Iger and Tom Staggs would be like if they were Cars characters. Below, Bob Iger as a sports car.

Or, as a semi-truck since he runs the massive, multi-faceted Disney Company.

Below, Tom Staggs as a "muscle car"

Or, since he's such a smart guy – a smart car.

And finally, as a fun ice cream truck since he runs Disney's fun theme parks

John and Tom went on to introduce key talents in the Cars films to the audience.

Randy Newman, composer for "Cars"

Brad Paisley, who wrote songs for the films

Edie McClurg, voice of Minny in Cars 2

Richard Kind, voice of Van in Cars 2

Thomas Kretschmann, voice of Professor Z in Cars 2

Michael Wallace, voice of Sherriff in Cars.

Jennifer Lewis, voice of Flo

Cheech Marin, voice of Ramone

Bonnie Hunt, voice of Sally Carrera

Finally, Larry the Cable Guy took the stage, saying that we couldn't open Cars Land without Lightning McQueen and Mater who were still on their way

Then, the festivities began

The stage pulled apart and Lightning and Mater drove up Cars Land's Route 66

An EZ Charge battery was brought out to power the Cars Land neon…

John Lasseter flipped the switch, the neon flickered on and the fireworks lit up the Cadillac Range

Fun neon signs for the grand opening party

Open bars and buffets down Route 66

And dancing in the street to celebrate the Cars Land grand opening!

For more on Cars Land, including photos, video, reviews and more from the new land, see our Cars Land overview:

Also, for discussion and more information and more see our Guide to Cars Land on the MiceChat forums!

That wraps up our coverage of the Cars Land Grand Opening festivities. Stay tuned for more Disney California Adventure grand re-opening throughout the weekend!

Thank you for reading and please be sure to share your thoughts in the comments section below! Don't forget to visit our great sponsors over at Touring Plans when planning your next visit to Disneyland!

You can help us by buying yourself something through one of our Amazon.com product links! All you need to do is click on any Amazon link you see in today's column. It doesn't cost you anything, but your purchases will help support Dateline Disneyland so we can keep the updates coming to you every week! To start shopping on Amazon using our referral code, click any Amazon item in today's update or click here.

We're only here because of your continued support. If you've enjoy Dateline Disneyland over the last five years, please consider helping us out by donating a buck or two so we can pay the bills and keep the updates coming! You can donate with a click of a button via PayPal — click here! Don't forget that MiceChat has lots of new content throughout the week!

For even more Disneyland news, photos and information check out the In the Parks column on Fridays. And MiceChat's Weekend Update tours the world of Disney theme parks and other worldly sights and landmarks! See you at Disneyland!

- Andy

Please support our sponsors

---

---

FTC-Mandated Disclosure:
Promotional consideration for the June 14, 2012 edition of Dateline Disneyland was provided by:


TouringPlans.com
Do More. Wait Less.