The Ferndale Cemetery sits on a hill, and is really a beautiful place. Framed by beautiful redwoods and other native plants, its a wonderful, peaceful place to visit.
Last week, MiceChat Moderator, PenguinSoda shared pictures of the Town of Eureka, where her daughter is currently living. This week she brings you pictures of some of the neighboring area, some more historical property, and the view headed home.
My daughter and I both have a fascination with graveyards and cemeteries. When ever we go on road trips together we try to find the local cemetery to explore, especially if its an older one.
Just a few miles south if Eureka is Ferndale. Ferndale is a quaint little Victorian style village. Its been the site of a couple of movies, including The Majestic. Its cemetery dates back from the late 1800′s to the present. The day we went was a beautiful day for a trip to a cemetery…. overcast and gray!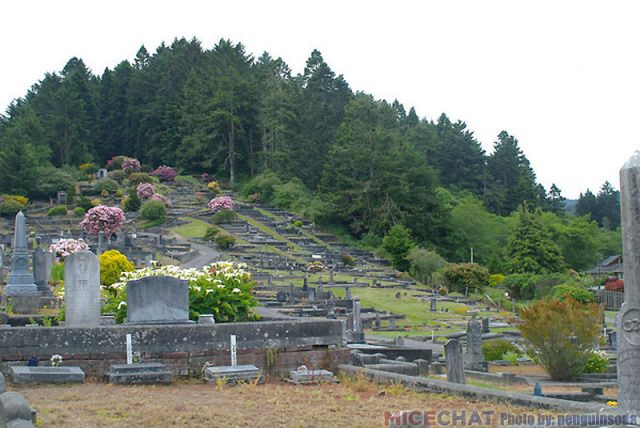 I live in a desert, so it totally amazes me to see so many different plants growing all over the place. I was especially in awe of all the calla lilies which were almost growing wild like weeds everywhere!
Since its an older property, there were many graves that had nothing more than a simple wooden marker, the identification long since faded away into history.
The view from the top of the hill overlooking the town of Ferndale was amazing.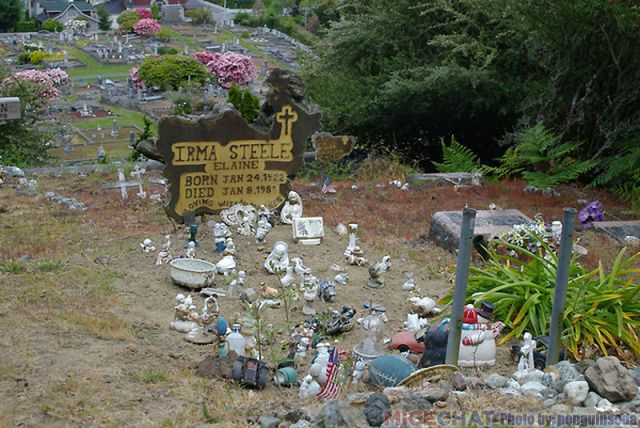 Everyone has their own beliefs and ideas about death and how to deal and how to remember their loved ones. I found this grave site interesting… all of the little trinkets and toys left behind give you an idea of the personality and life that this person must of lived.
Some of the graves were covered in cement. My daughter jokingly said that was so when the zombie apocalypse happens, these people won't be able to get out.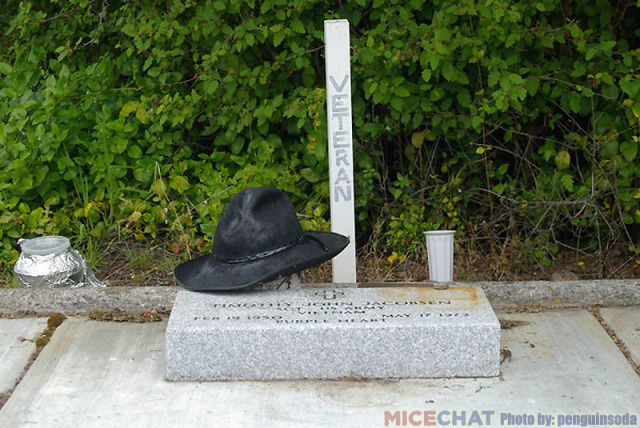 I didn't look close, but I assume this hat was also made of cement or some other permanent stuff. The lighting wasn't good enough that I could get both ends of the grave together without the hat being in shadow, but at the foot of the grave they had put horseshoe prints in the cement. Not only was this person a veteran, but a cowboy too.
Of course what beautiful old graveyard doesn't have a beautiful old church to go with it.
And just one of the many statues I found fascinating.
Mainstreet Ferndale… I had intended to get more pictures of the town itself, but son in law was nice enough to be our driver for the day and…he's been there before. Although seriously if I had said something, he would of been more than happy to ferry me to wherever I wanted to go and mostly patiently wait while I took pictures.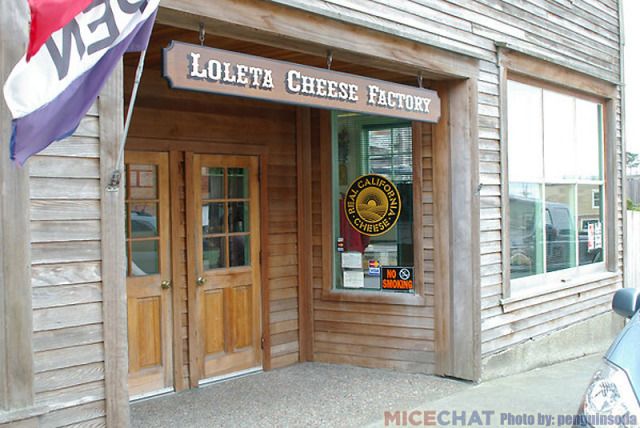 Loleta is a tiny little hamlet with a population of less than 800 people. But… they have cheese! There are many dairy farms in the area, and they use that supply of milk to make cheese that they ship around the world.
The day we were there they were making two different kinds of cheese. I think this was some type of cheddar but don't remember exactly what flavor. They had many different kinds…. garlic,shrimp, jalapeno… and offered free samples of each kind they had for sale.
And yes… I left with not only several cheeses, but a couple of jars of local made fruit jellies too!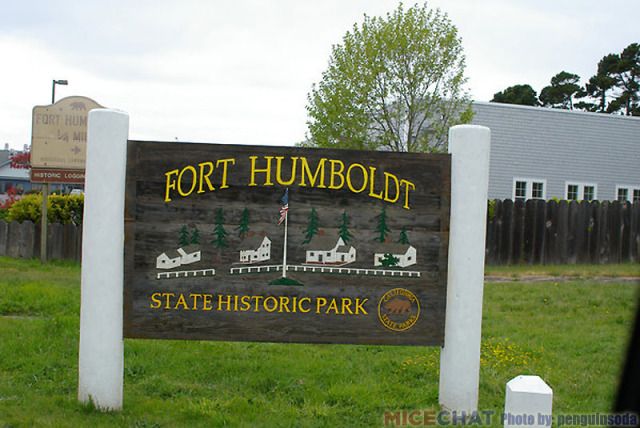 When we got back into Eureka, it was starting to sprinkle lightly. We made a quick side trip to Fort Humboldt Park. In 1853 it was established as a military base to assist in conflict resolutions between the Native Americans and settlers. Now it serves as a place for showcasing of historical logging equipment and other sections of history of the area.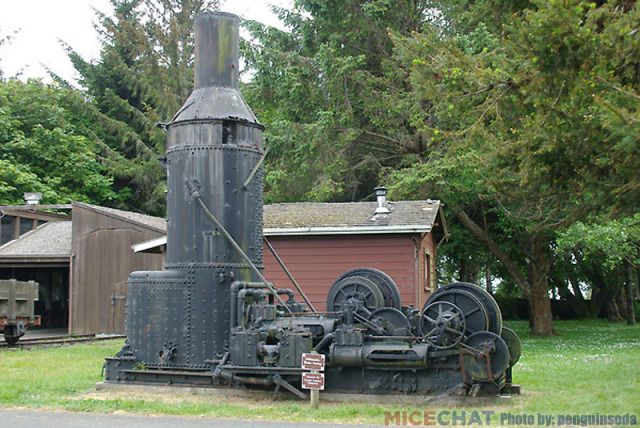 This is one of the many steam donkeys on display.
There are two steam locomotive engines housed in the park. They spend most of their time in a barn behind glass, but in the summer they would bring them out and run them on the short section of track in the park.
The hospital building is the only one of 14 original structures to remain. Other buildings were built to recreate some of the historic structures. The largest now houses a museum of the logging and Native American history of the area.
Sadly, due to state budget cuts, Fort Humboldt is one of the state parks which will be closing to the public.
All good things, even vacations come to an end, and eventually it was time to head back south to the heat and the sand. My daughter drove back with me to spend some time back home so we took a bit of a side trip on the way back.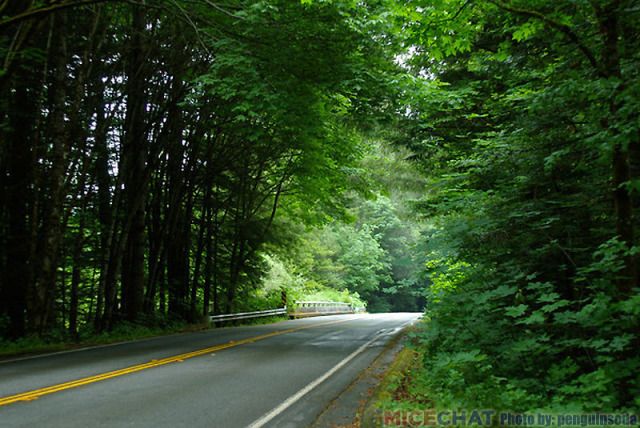 Just off the 101 headed south is a side road commonly called "The Avenue of the Giants." It was one of the older roads in the area, and when the freeway (the 101) was built it was left open for sightseeing. For the most part it runs along side the 101, but it takes you up close and personal through some of the most beautiful scenery there is. Its also a quiet drive, with almost no traffic to speak of. Of course, it was the middle of the week when we headed back…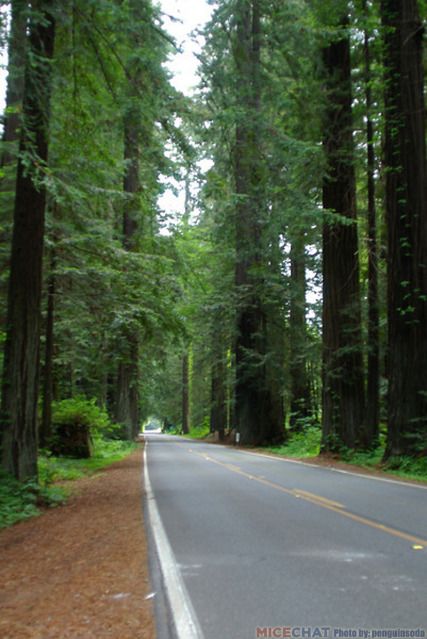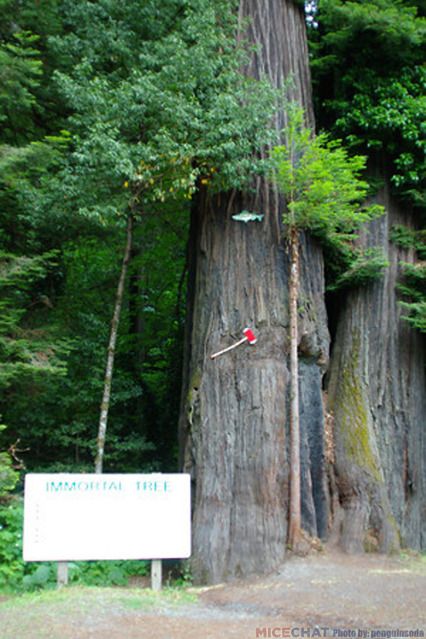 One of the attractions along the way is the "Immortal Tree." The tree is estimated to be over 950 years old. Its survived an attempt by loggers to cute it down (1908 scar shown where the ax is), a flood in 1964 (the high water mark shown by the fish) and at least one lightning strike which took off the top 45 feet of the tree.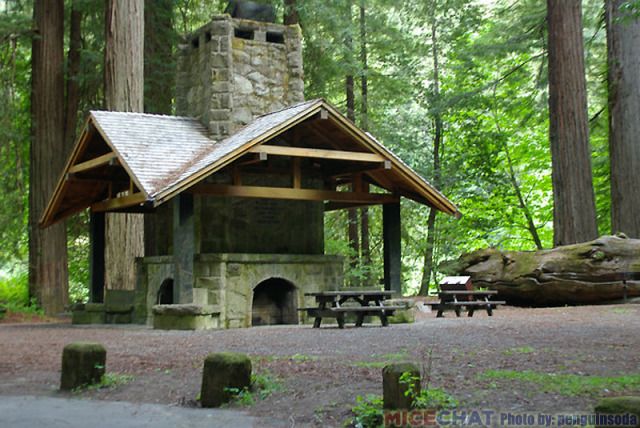 Within the Women's Federation Grove lies a stone four sided fireplace designed by Julie Morgan, who also designed the Hearst Castle. It was built and dedicated in 1932, by a group of women in celebration of conservationists buying and protecting a section of the Redwood Forest that is now a park of Humboldt State Park.
Through the area, the Eel river flows.
And while there are several of the giant redwood trees that can be driven through, all of them are privately owned, and charge a minimum of $5 to drive through.
As much fun as that would of been, and a great photo op too I passed on that. For this trip.
Check back with the Weekend Update tomorrow as we bring you a wonderful look at the new Art of Animation Resort at Walt Disney World and their own version of Cars Land!