I have always heard about the beautiful fall colors that are manifested in the leaves of the trees of New England. We don't really have an equivalent natural phenomenon in Southern California. Scarlett Stahl took a trip to Southern Vermont and shares some wonderful photos of the fall foliage.                      ~Rick
SOUTHERN VERMONT
By
Scarlett Stahl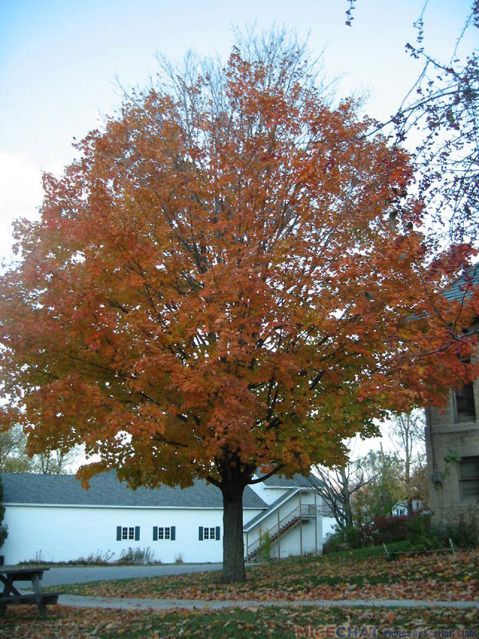 Fall is the best time to visit Southern Vermont as that is the most beautiful time of the year to celebrate the magnificent changing colors of the fall leaves!!!
Halloween House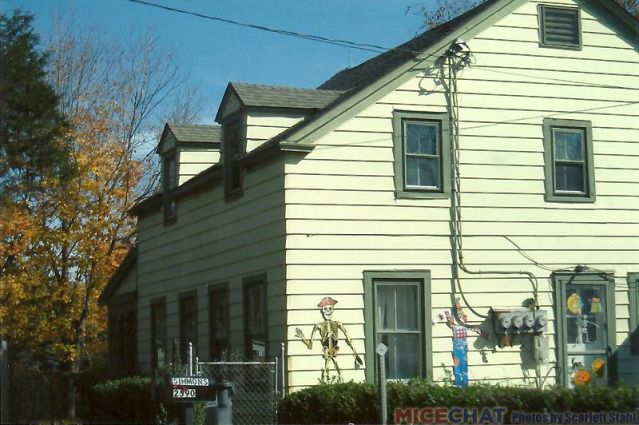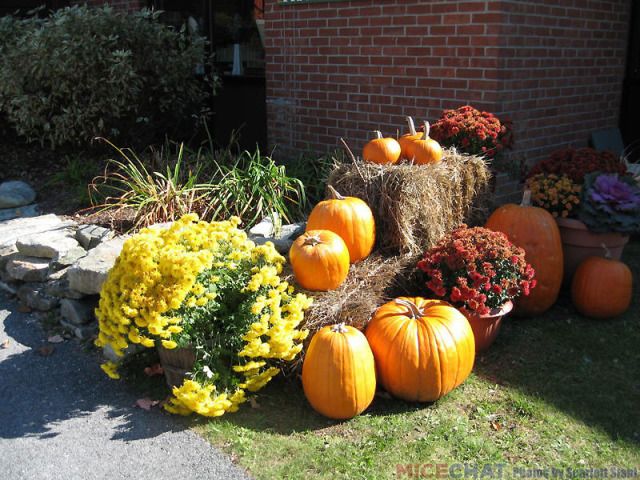 Fall Trees
However I have been to Vermont both in the fall, as well as the summer. Albany, N.Y. would be the gateway city and a car is essential to flavor the various cities in southern Vermont. It is roughly an hour and a half drive to Manchester, Vt., where the historic Equinox Resort is located.
Lunch at the Equinox Hotel with Nuala Cullen and Annaick Eichel
The Equinox Resort dates back over 200 years and consists of 17 different structures, was visited by four different American Presidents, William Howard Taft, Ulysses S. Grant, Theodore Roosevelt and Benjamin Harrison. Named after Mount Equinox, which stands directly behind the hotel, the hotel faces the Village Green, with its colonial soldier statue. Nearby is the Bennington County Court House and the 200 year old Congregational Church.
The Equinox Hotel and the Colonial Soldier Statue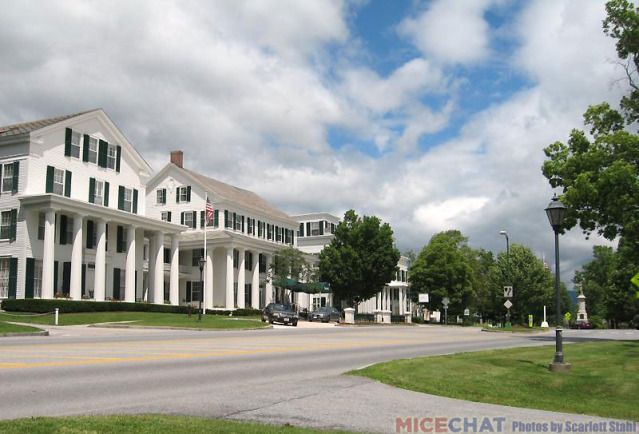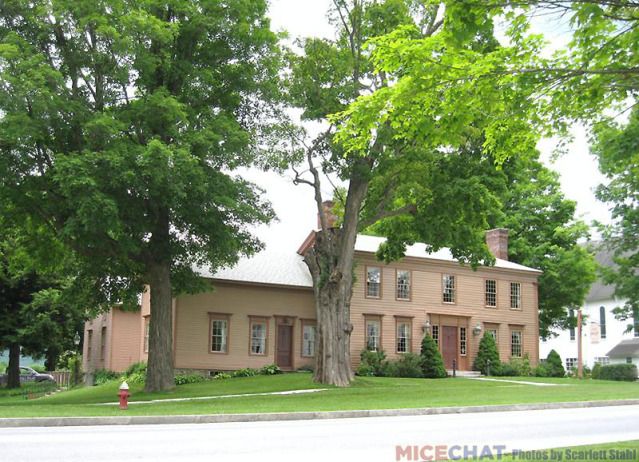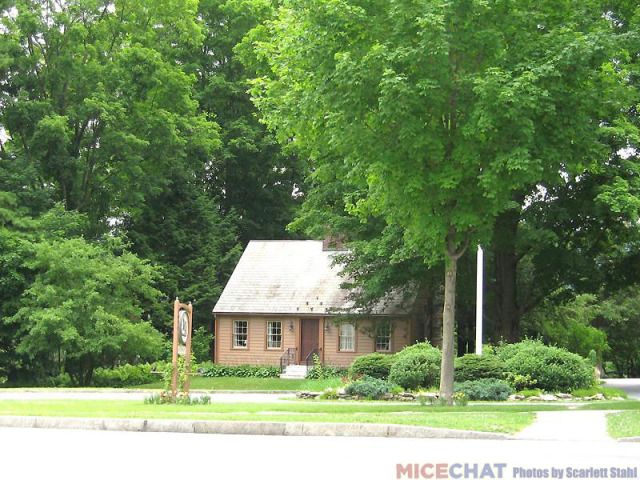 Mary Todd Lincoln, wife of President Abraham Lincoln, visited the Equinox with her two sons in 1864 and planned to come back the next year with her husband as well. However the President was assassinated on April 14, 1865 and never made the visit. Their only child to survive to adulthood was Robert Todd Lincoln. In his early career, from 1881 to 1885 Robert served as Secretary of War under President Garfield and President Chester A. Arthur. From 1889 to 1893 he served as Minister to the Court of Saint James's under President Benjamin Harrison before returning to private practice as a lawyer.
1811 House, owned by the granddaughter of Abraham Lincoln, Mary Lincoln Isham and her husband, Charles Isham, now part of the Equinox
Robert remembered his happy time at the Equinox in Manchester and loved the surrounding area so much that he built a Georgian Revival Mansion, Hildene, nearby in Manchester Village in 1905, which became the ancestral home of the Lincoln family until 1975. When he bought the land and built the home, he was Chairman of the Pullman Company. In 1978 the non-profit Friends of Hildene purchased the estate and began restoring the home and gardens, which consist of 412 acres. They began turning the 24 room mansion into a museum and offering the grounds for weddings and celebrations to raise money for its continued upkeep. The docents are knowledgeable and friendly and when they learned that Thomas Jefferson is my cousin, they permitted me to take a picture of the busts of Thomas Jefferson and Abraham Lincoln.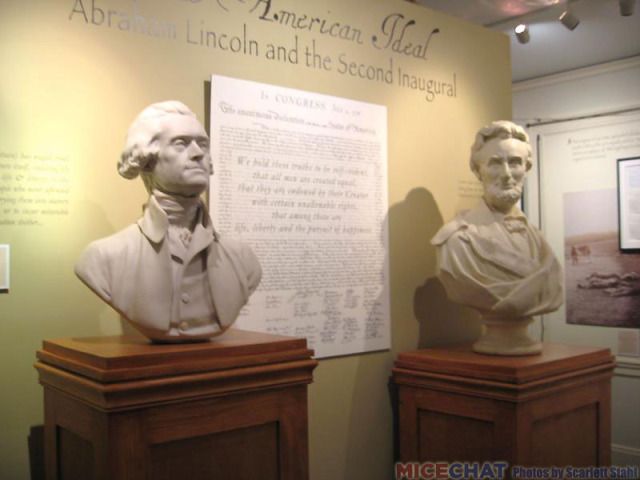 Outside Hildene facing the gardens Scarlett and Annaick Eichel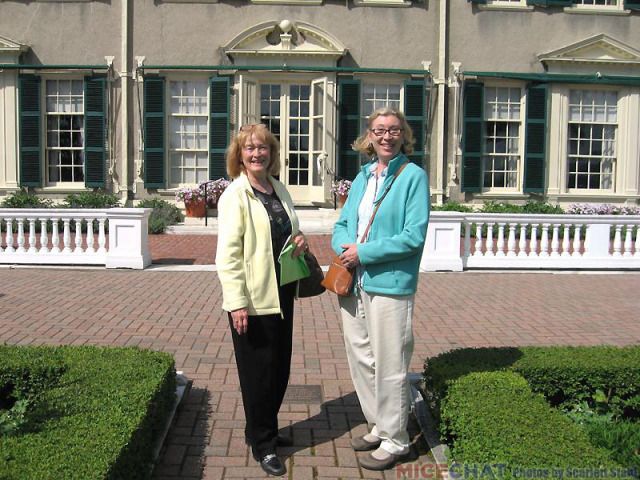 Scarlett outside Hildene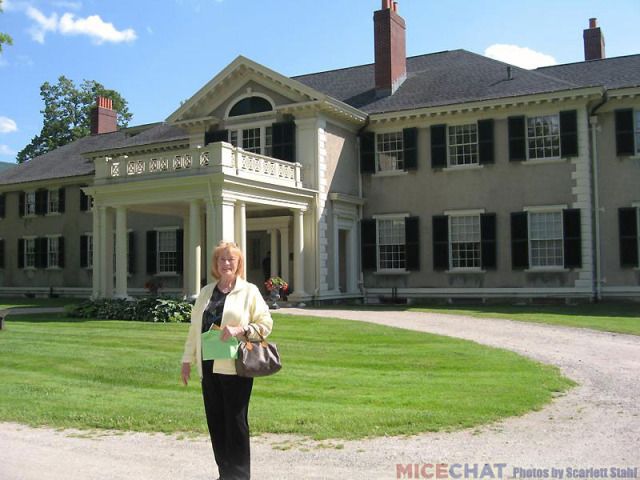 Observatory at Hildene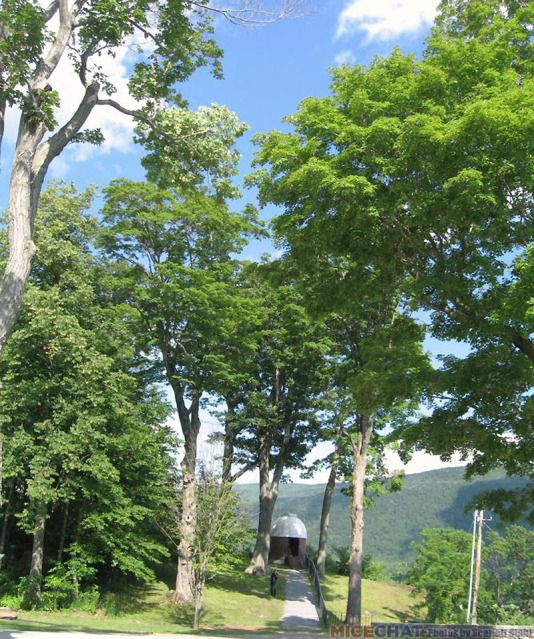 Lunch-Annaick and Scarlett in her new jacket from Orvis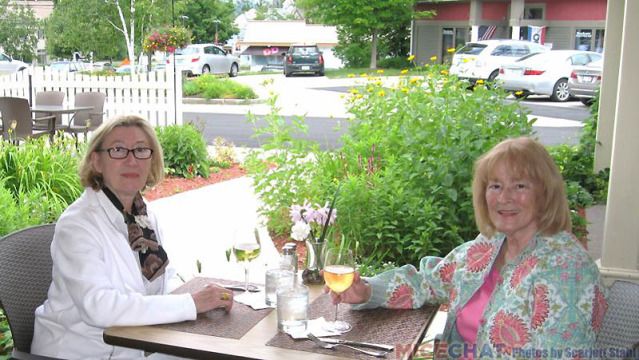 Nearby is a lovely gift shop as well. There are walking trails, which lead to other points of interest. There is Hildene Farm, where cheese making can be viewed and/or the 1903 Pullman Palace car, Sunbeam.
North of Hildene is Weston Village, home of The Vermont Country Store, which was opened in 1946 by Vrest and Mildred Ellen Orton. It is still family owned and is a unique country store, containing beloved items from yesteryear.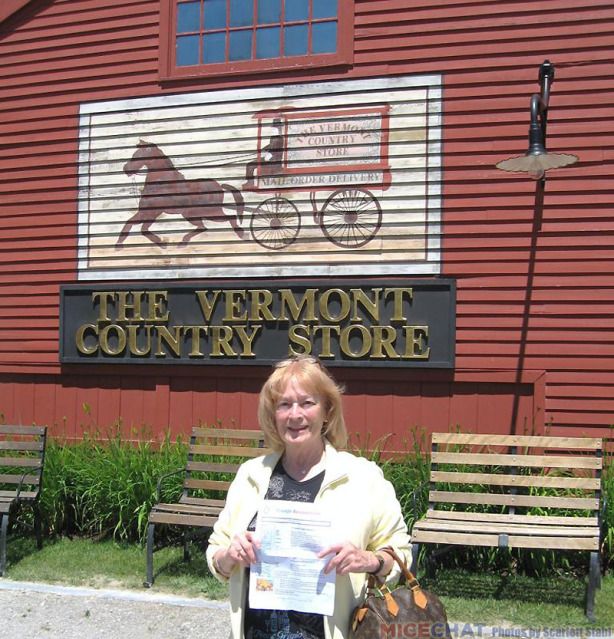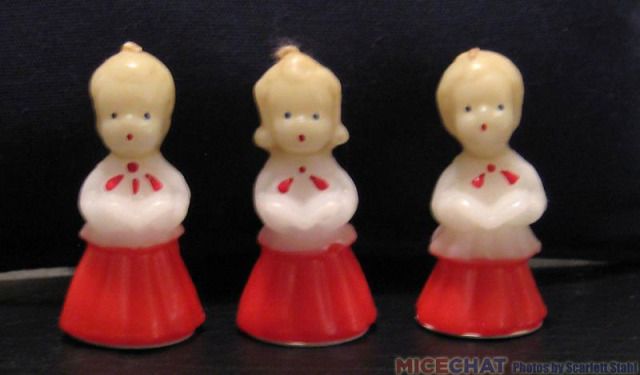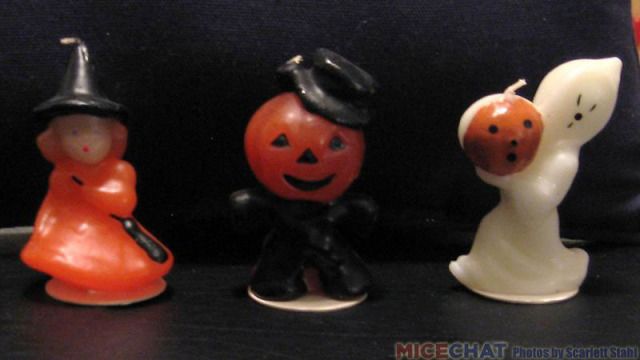 A Vermont Magnet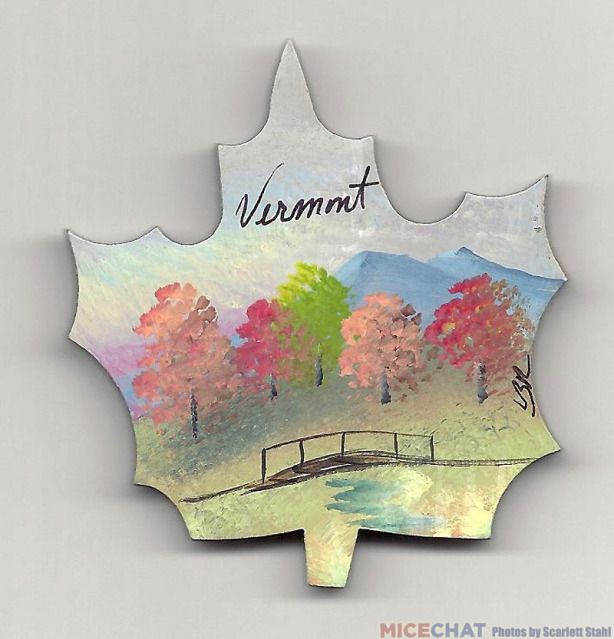 Real Vermont leaves coated….first is a magnet and next to it is a barrette
Back of card telling about the Vermont leaf items.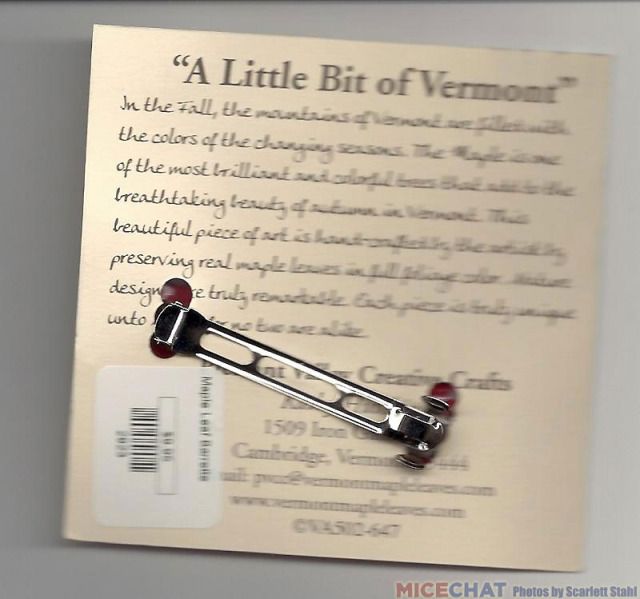 There are all kinds of candies, cheeses and other delicacies with toothpicks to encourage tasting. Their motto is that they are the "purveyors of the practical and hard to find." Some of the items available are Dentyne gum, which was invented in 1899 and has that cinnamon flavor. There are small candles of yesteryear that represent the various holidays. For Halloween there is a set of a witch, a ghost and a pumpkin man. For Christmas there is a set of three little children in choir clothes. Thanksgiving has a turkey with a Pilgrim boy and Pilgrim girl. Bottles of maple syrup and boxes of maple candies are available in the store but also in their extensive catalog. There is a sit down restaurant as well as an outdoor sandwich counter. Everything is authentic yesteryear.
Shed with Wheel
The 200 year old Congregational Church and Bennington County Court House
Nearby is the Weston Playhouse Theatre Company, where at present, they are performing The Hound of the Baskervilles. The players needed a pipe for their Sherlock Holmes to use as a prop and found their pipe at an unusual antique/tobacco/pipe shop, called The Smoke Tout and Owl's Head Antiques on Main St in Manchester, run by proprietor, Buzz. I happened to be shopping there myself when the two girls came in and purchased the pipe. I found a lovely antique lace children's school bonnet from Brittany and had to try it on myself. It came home with me to be worn with a costume, as it was so perfectly beautiful.
The Smokin' Trout and Owls Head Antiques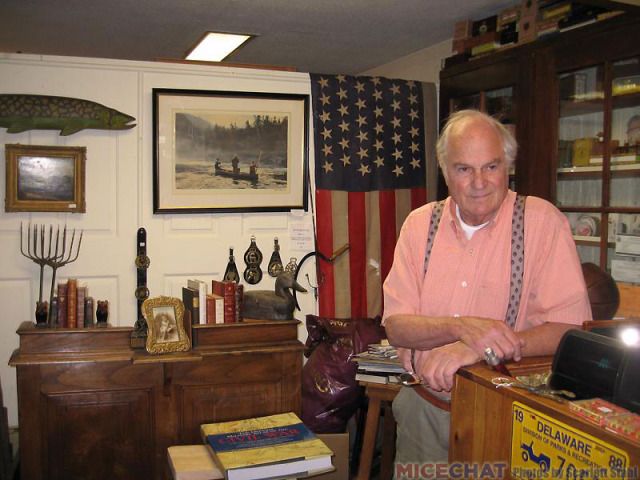 Antique Bonnet from Brittany found at the Owls Head Antique Shop
Also in Manchester is another family owned retail and mail-order store called Orvis, which was opened in 1856 by Charles V. Orvis and is the oldest mail-order retailer in the United States. They specialize in high-end fishing, hunting and sporting goods with some nice ladies clothing as well. In 1966 a successful fly-fishing school was opened in Manchester and expanded into Missouri, Michigan, Virginia, Idaho and Massachusetts. In 1973 the first Orvis shooting school began and has grown to include schools in Florida and New York.
There are currently just over 100 authentic covered bridges in Vermont, giving the state the highest number of covered bridges per square mile in the United States. There are five covered bridges in Bennington County alone. There was a time when covered bridges were seen as a necessity rather than a quaint structure. Crossing a covered bridge is like entering a portal of time, transporting you back to the days of horse & buggy, where there is just one lane.
Scarlett at the Covered Bridge
Vermont is not one town nor one activity. It has many facets to its beauty, such as hunting, fishing, boating, hiking, skiing, swimming, camping, shopping, antiqueing and just plain relaxing to name a few. There are so very many cultural hubs, like the Southern Vermont Arts Center and the Dorset Historical Society Museum. But don't take my word for it, go discover it for yourself.
The Southern Vermont Arts Center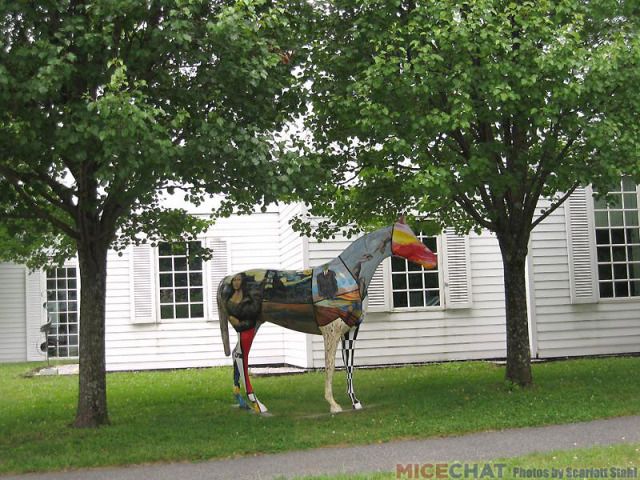 The Dorset Historical Society Museum
Note: there are many reasonable hotels, inns and motels, as well as historic ones all over Vermont.
Have you been to Vermont?