Our MiceChat friend BC_DisneyGeek recently took a flight from Vancouver, BC to Victoria, BC in a 14-passenger seaplane. His strategic seating in the co-pilot's spot allowed him to capture some breathtaking photos.                      ~Rick
I recently had the opportunity to fly from Vancouver BC to Victoria BC via Harbour Air.
The seaplane terminal is located near the Vancouver Convention Centre and Jack Poole Plaza, home of the 2010 Winter Olympic Cauldron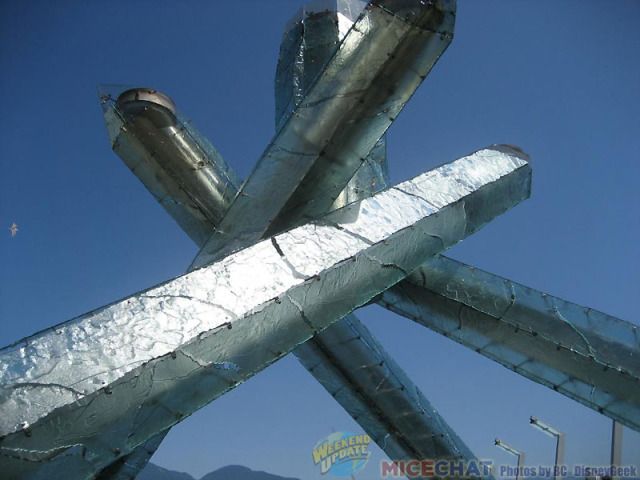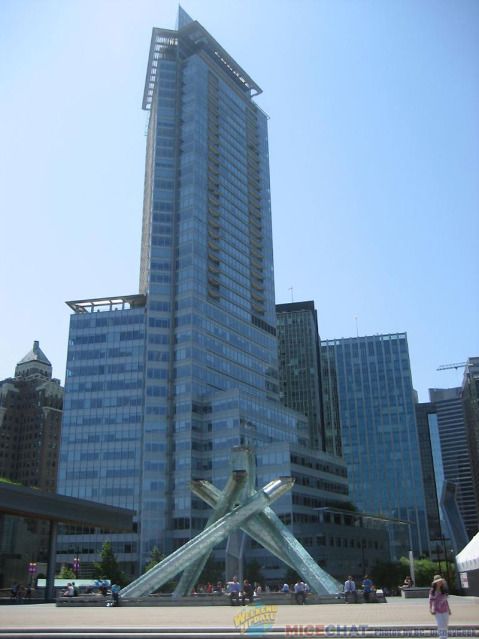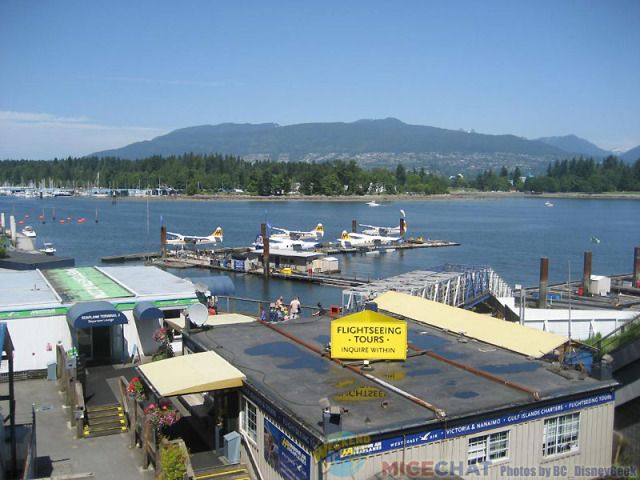 Myself getting ready to board the plane, a 14-passenger Turbine Single Otter: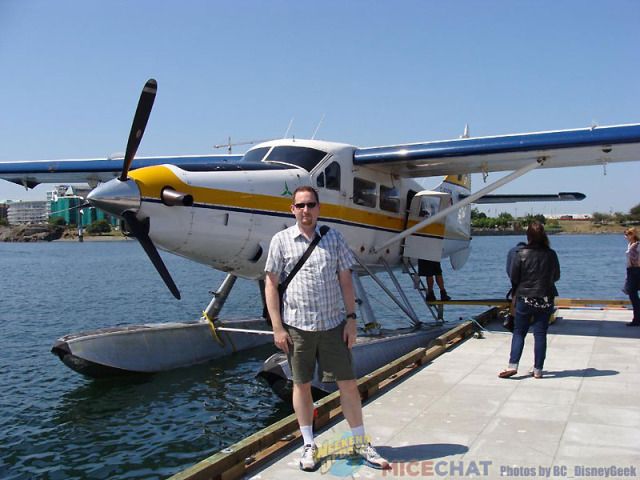 I rode in the co-pilot seat. No, I did not help fly the plane: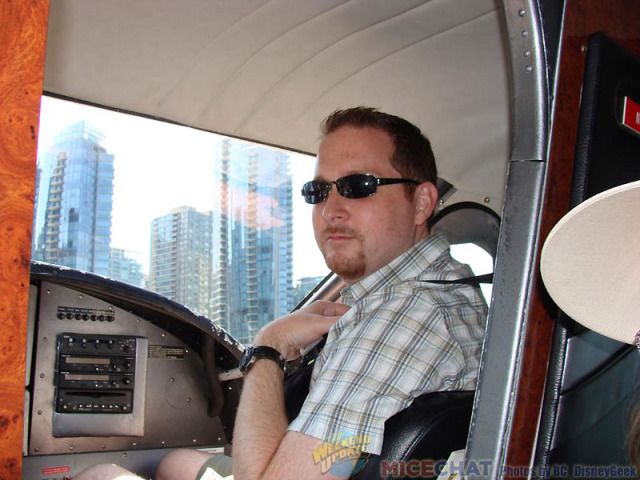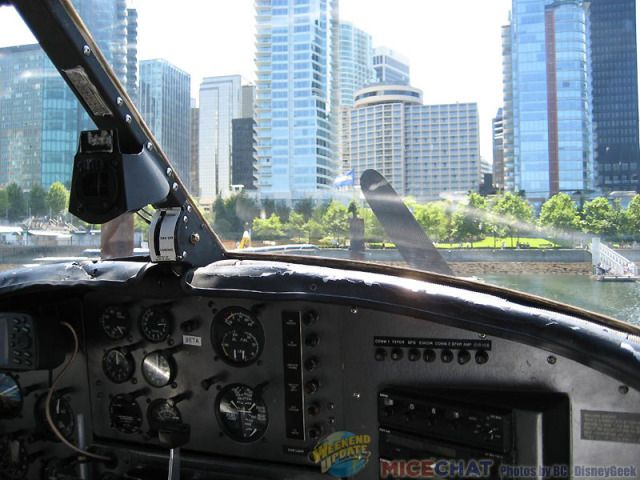 The view before take-off:

Canada Place in the background:

Taking off: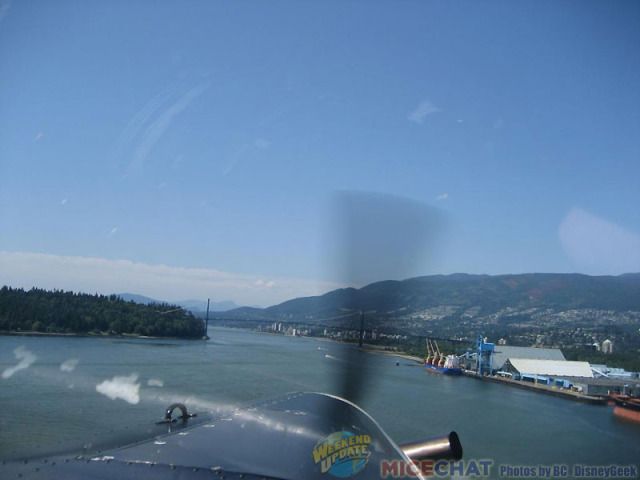 Approaching the Lions Gate Bridge: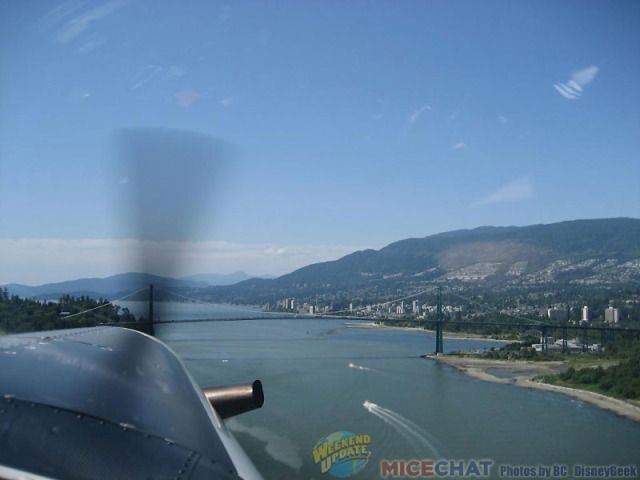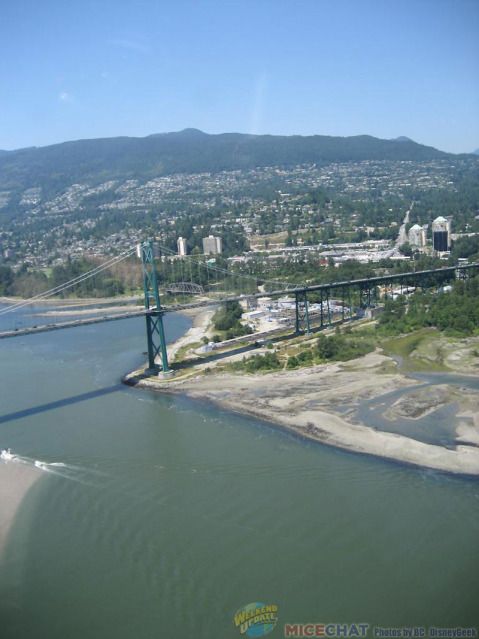 Stanley Park (photo by Rob Chew):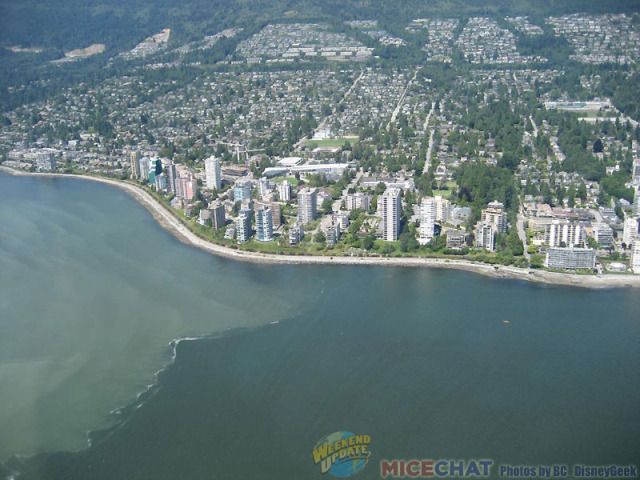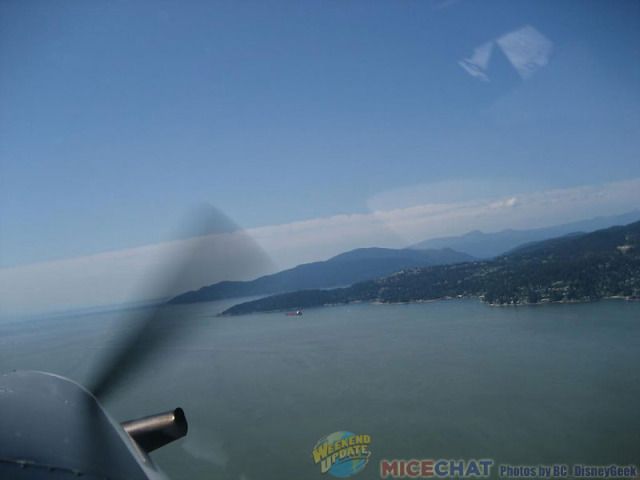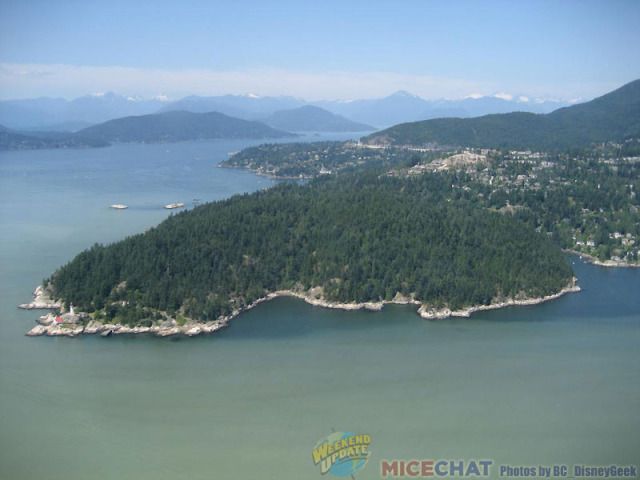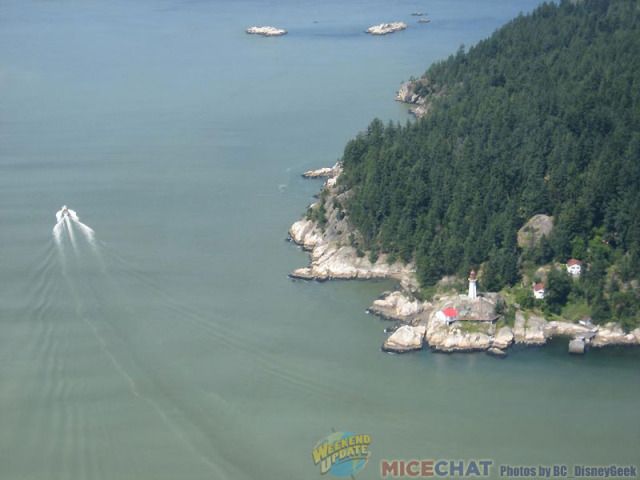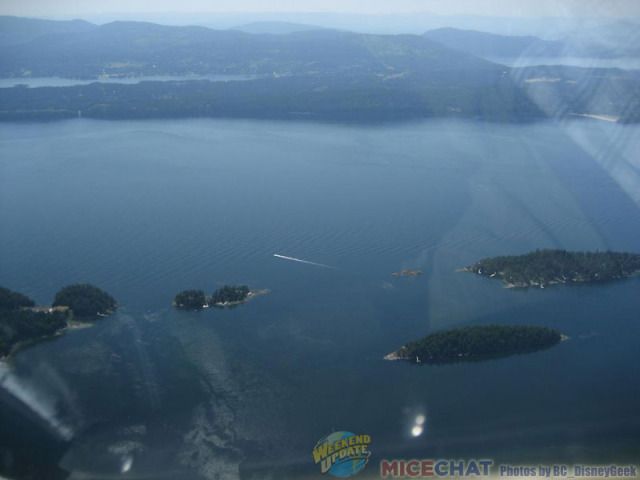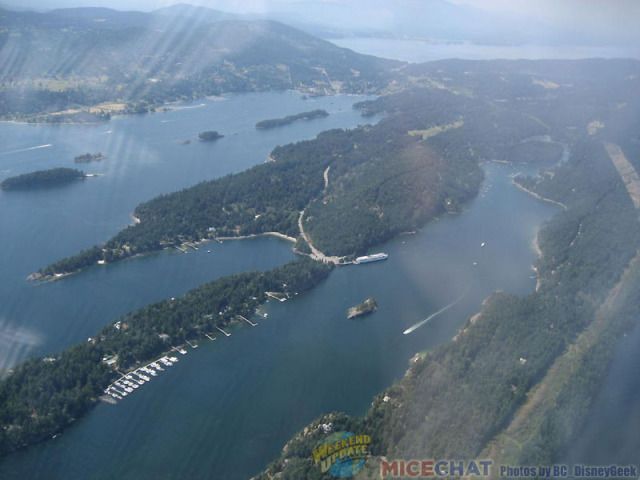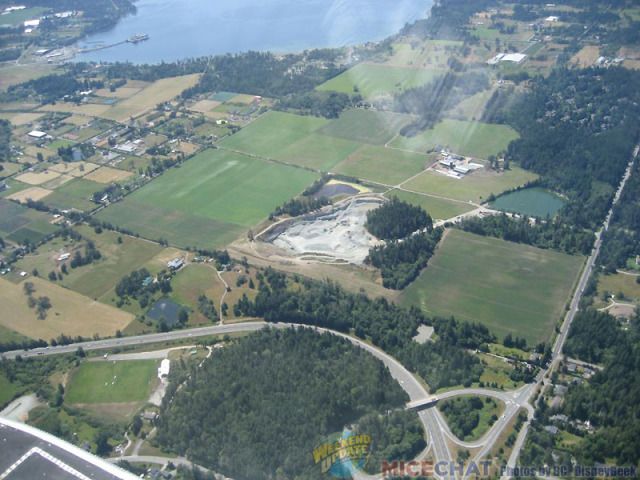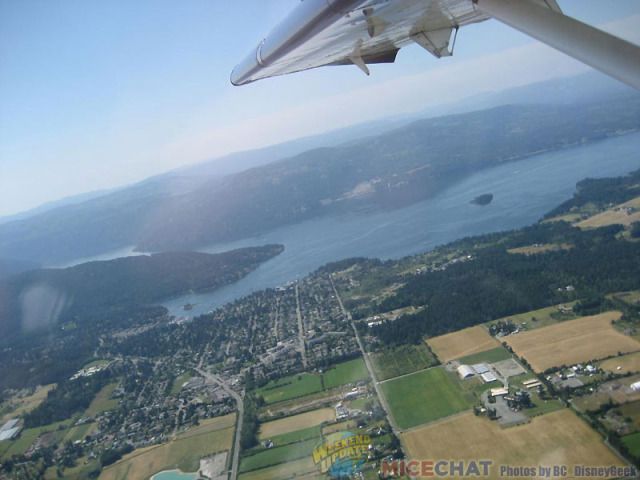 Descending into Victoria Harbour: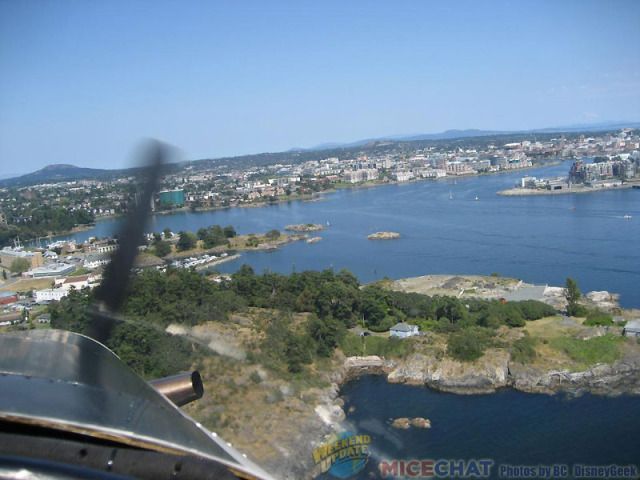 Taxing past the tourist boats to the dock: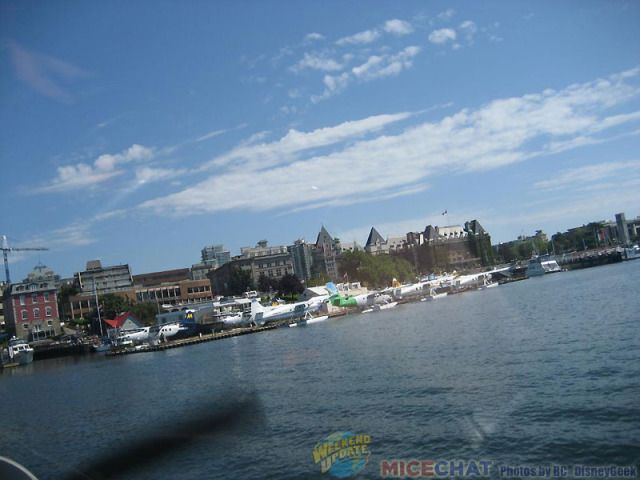 Rob in front of the plane: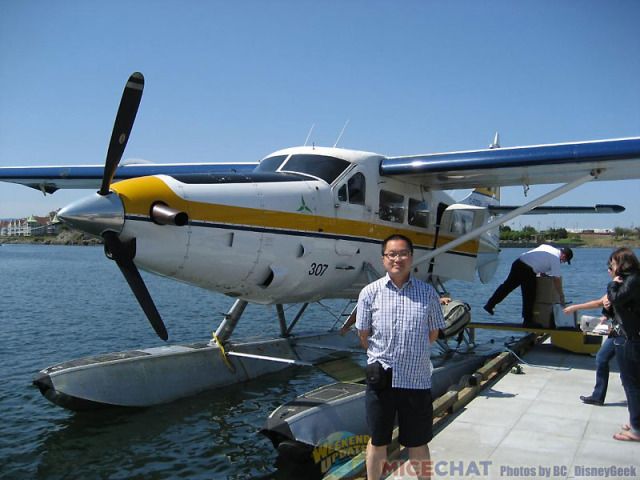 We'll have more from BC_DisneyGeek next week.
Want to see Vancouver for yourself?  Join the September 2012 Vancouver to Los Angeles Micechat Cruise on the Disney Wonder
We will be cruising from Vancouver, BC to Los Angeles, California September 10th through 16th with a side excursion to the Walt Disney Family Museum in San Francisco. We'd like to invite you to join us for the second annual MiceChat Cruise: Wonder-ing the Pacific Coast!
Start your journey in the sophisticated metropolitan center of Vancouver. Dive into the local culture and history and be awed by the inspiring mountain and water views within this city. Known for its picturesque Victorian architecture, steep hills and colorful history, the next stop, San Francisco, is home to iconic images, such as Alcatraz Island, the Golden Gate Bridge and cable cars . . . but the MiceChatters are probably most interested in the Walt Disney Family Museum. Los Angeles marks the end of the 6 day journey. 
CLICK HERE FOR MORE INFORMATION!