Here's another Walt Disney World Update from Denise Preskitt in which we get to travel around Disney's Orlando fiefdom without the August heat and humidity!
~~Rick
I think it's been a few weeks since I've posted here! This summer is moving very quickly, and soon it will be time for Halloween, Epcot Food and Wine Festival and then Christmas!
At Downtown Disney, work on the upcoming Splitsville is progressing. It seemed to be at a standstill for quite a while, but back in April we visited the Tampa Splitsville location, and were told by a manager that work should be finished in the fall.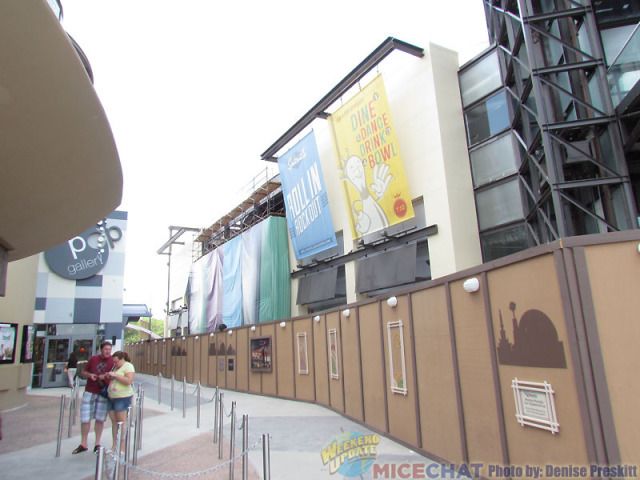 We paid our first visit to Disney's Animal Kingdom Park in many months! Anytime we go, I always wonder why we aren't there more. It's a gorgeous park with so many unique animals! We also met Dug and Russell from UP, who greet guests at Discovery Island.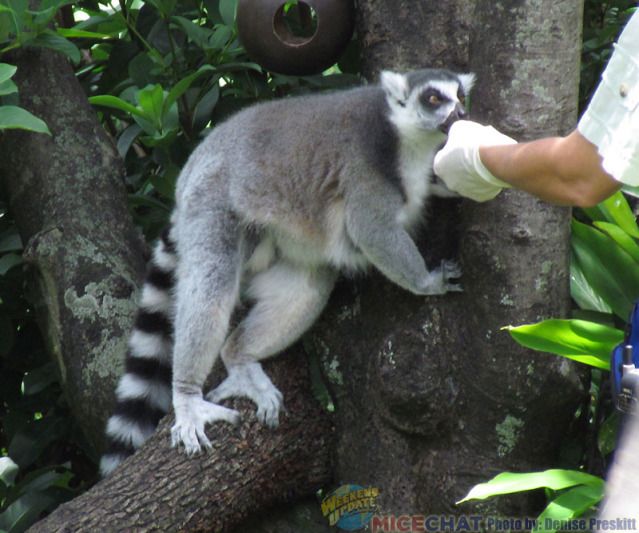 Our video of Dug and Russell:
I am about to post a photo walk of Disney's All Star Movies Resort. With the opening of Disney's Art of Animation Resort, it'd be nice to see the older Value resorts get some TLC. I do like the Toy Story Courtyard with Buzz and Woody, but the detail in the older resorts is nowhere near as great as at Art of Animation.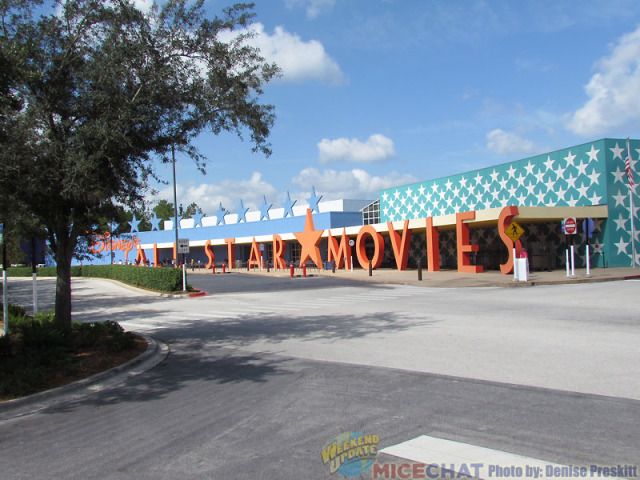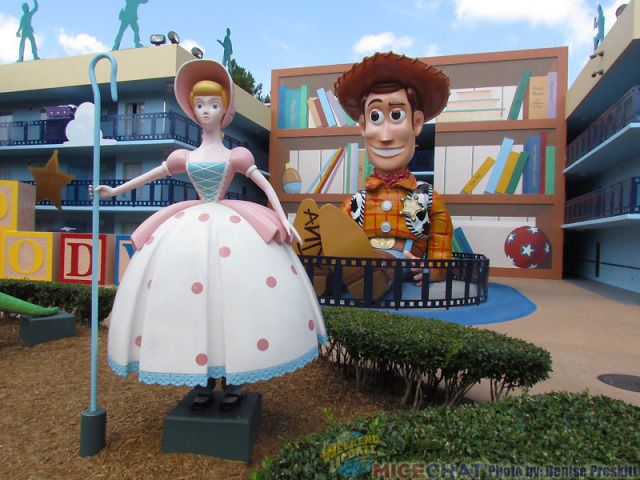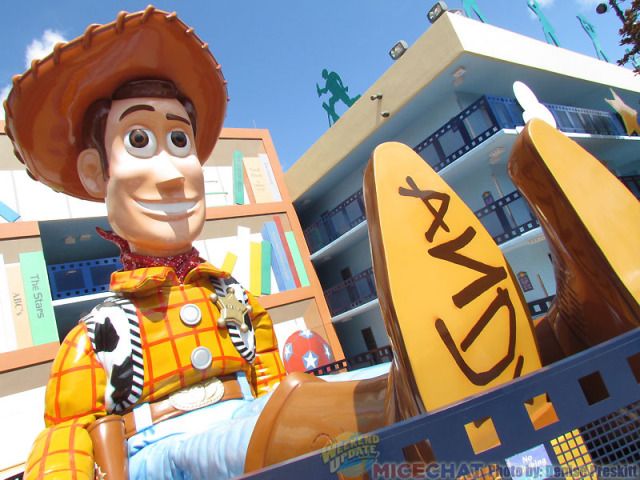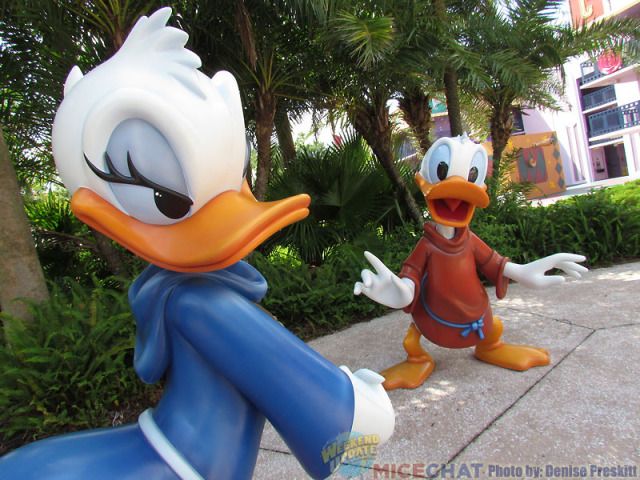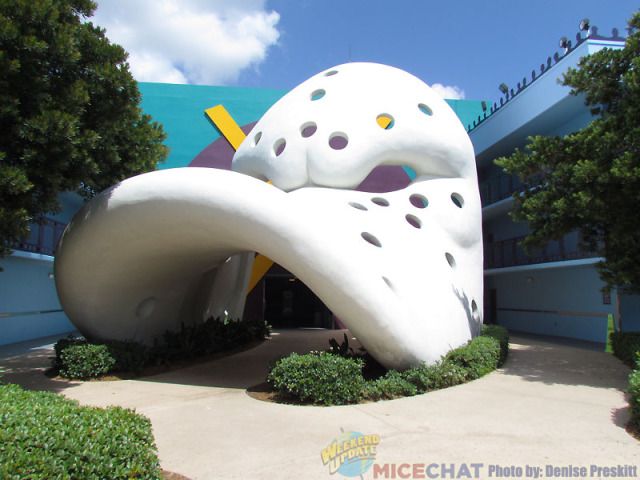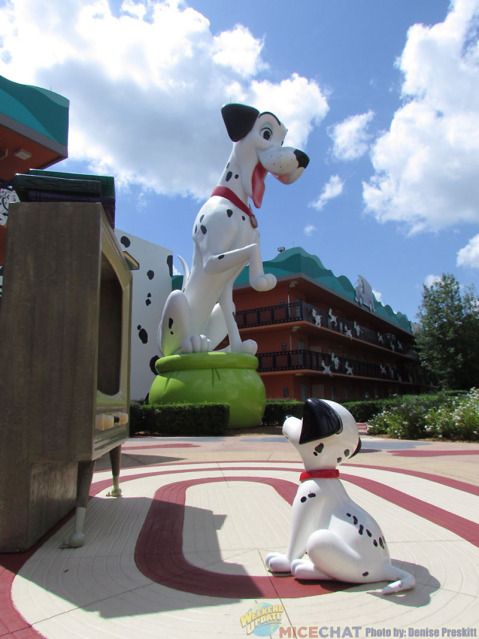 Alligator at Disney's Coronado Springs Resort:
The Disney Art of Animation Resort will be opening it's Lion King section to the public on August 10th! The fence is much lower now, letting guests enjoy a greater view into the new area. Rafiki, Timon, Pumba, Mufasa, Simba, and Scare are all at least partially visible now!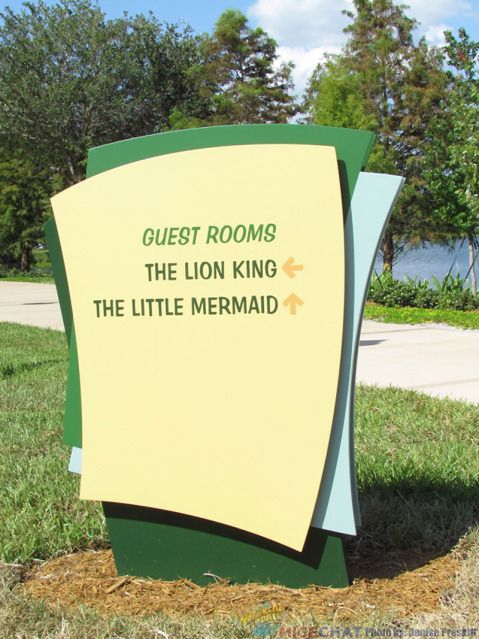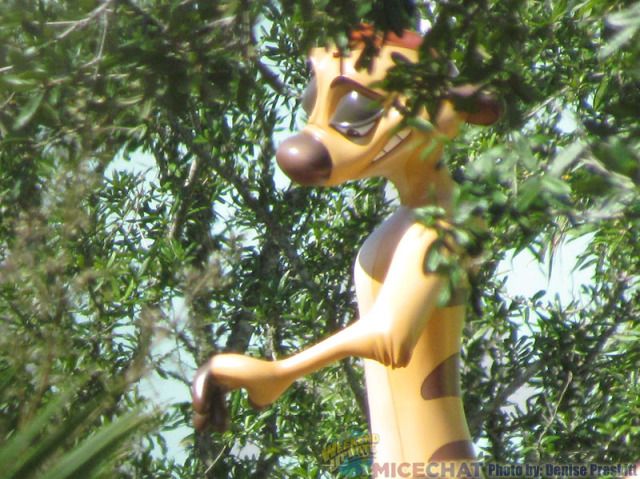 Here is a video of the Lion King section from the fence, and we'll soon have photos and video from inside!
We've been back to visiting the Magic Kingdom every week or two again, until the rest of Fantasyland opens. During this visit, we weren't expecting to find – Gaston! Gaston and LeFou are part of a fountain in front of Gaston's Tavern, and we were pretty delighted to see them.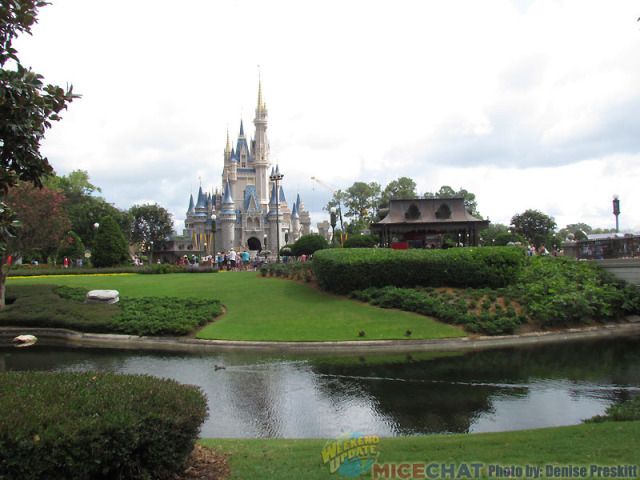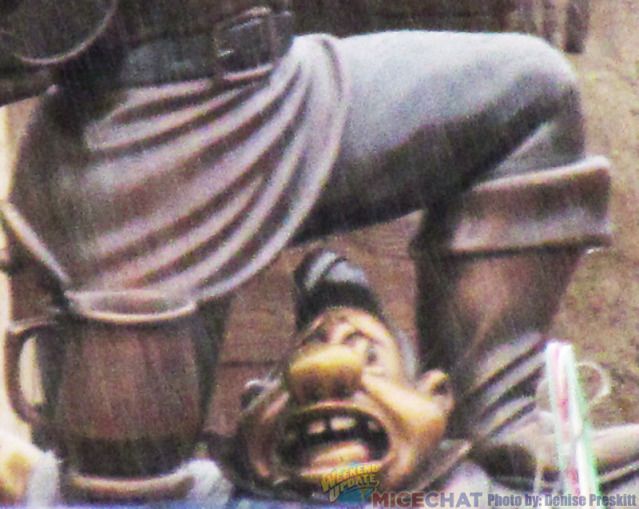 Video of Gaston and LeFou:
A few more Fantasyland photos: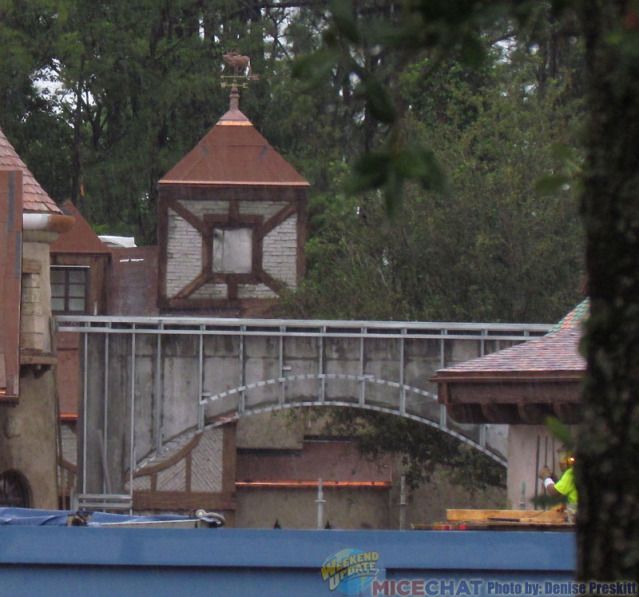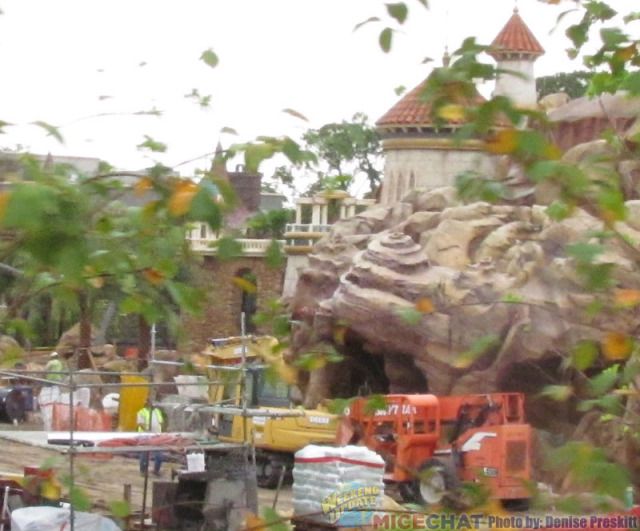 Our video of Fantasyland:
At first I thought this was a moose, but I was told it was an elk or stag (I'm not always too proficient in determining animals!)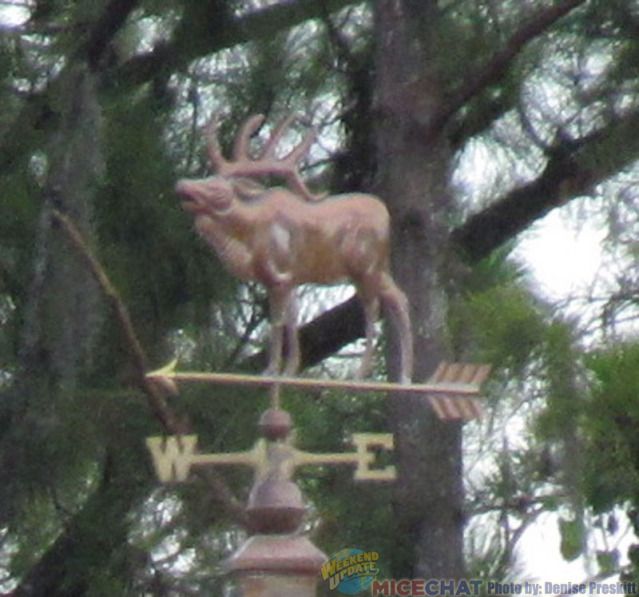 More theme park updates from Central Florida are always available at Denise's website