We have traveled from one side of the U.S. to the other, following Rya86n around on his dream honeymoon. As their spectacular trip draws to a close, the World of Color show in Disney California Adventure provides a spectacular conclusion – albeit with a slight hiccup along the way. ~~Rick
I waited the better part of two years to take these photos. I've only made the Weekend Update readers wait 2 weeks. Ever since my first DCA trip, I've loved Paradise Pier at night time.
With all the lights lit up and reflecting off the water look amazing.
Although, this particular trip, a few things have changed…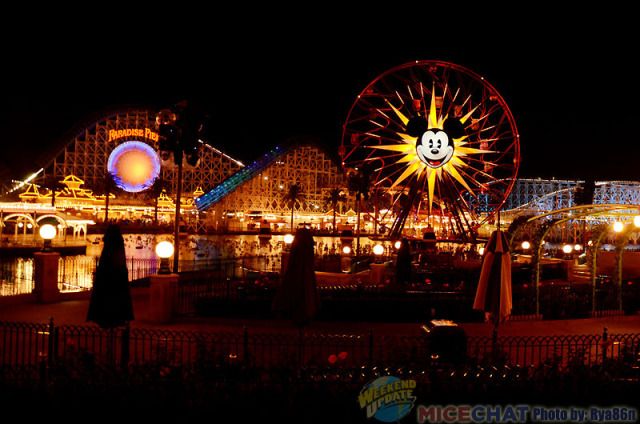 Firstly, Paradise Park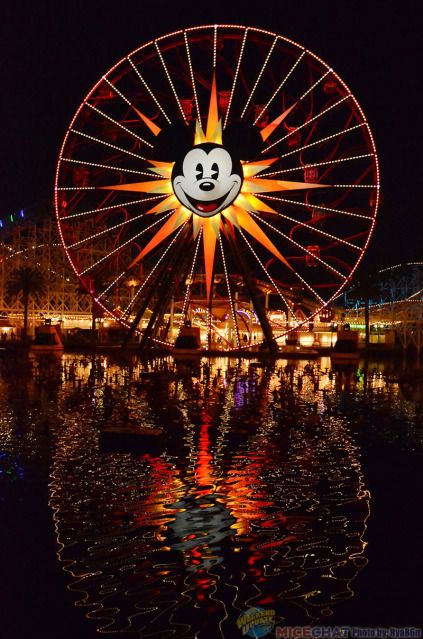 Mickey's Fun Wheel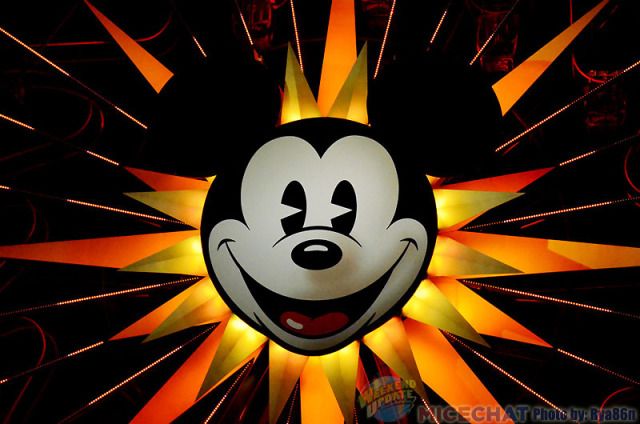 (ok, so technically, this did look like this last time…)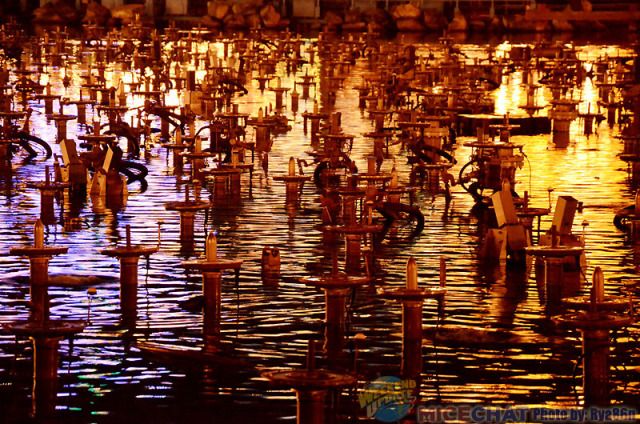 Most importantly, Fountains!
After 18months waiting, these two Australians finally get to see World of Color in person!
But first, the pre-show.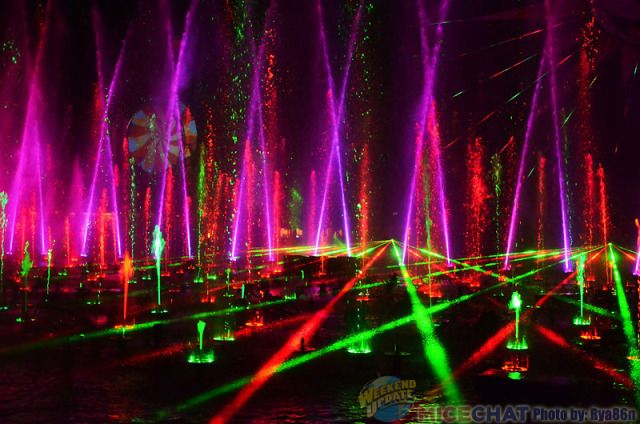 Festive, of course to suit the season.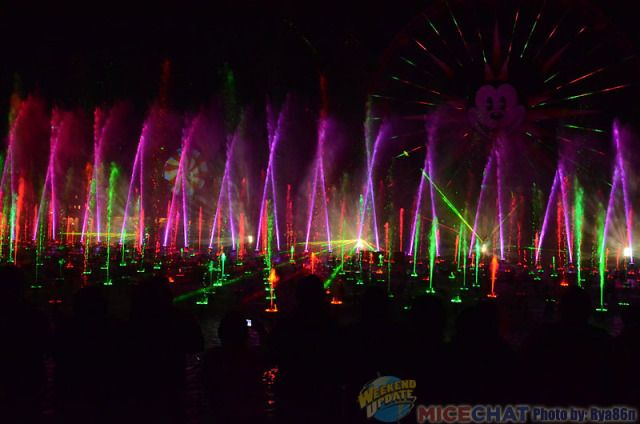 And Prep and Landing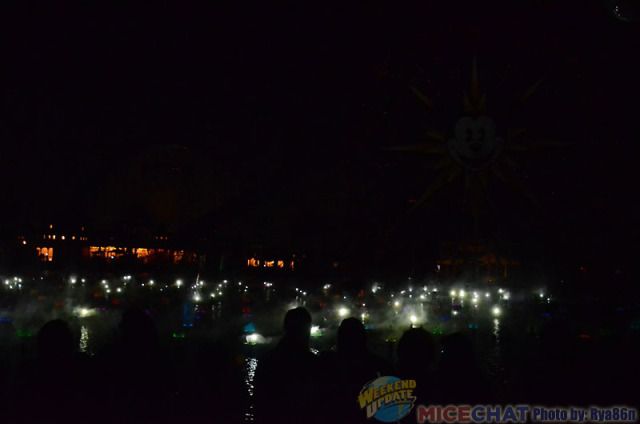 Pre show ends, excitement builds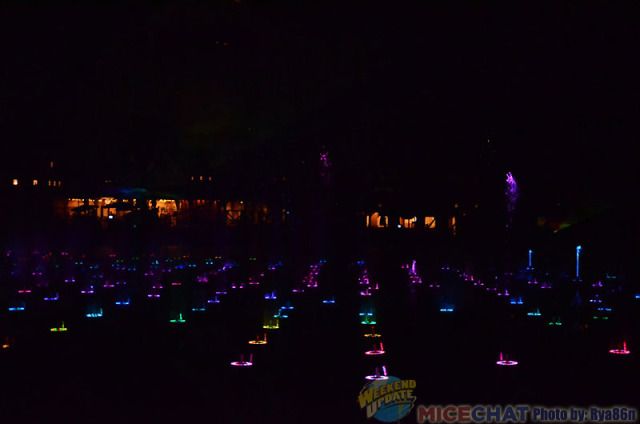 I see colour…
…a wonderful world of colour!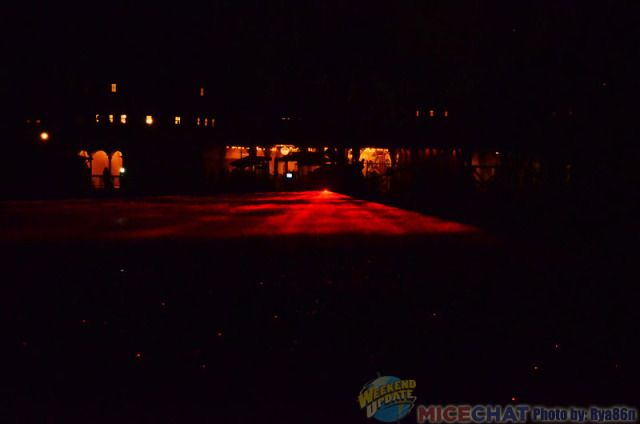 E-stop!
Turns out after a day at DCA, and hours sitting around, intent on the perfect WOC viewing location, we'd be waiting at least one more day to see World of Color.
So what do two Disney-loving, honeymooning tourists do after a failed WOC?
Go back to the hotel and create our own version!
We returned the next evening, stopped here for dinner and had our finger's crossed we wouldn't be watching the iPhone version again tonight.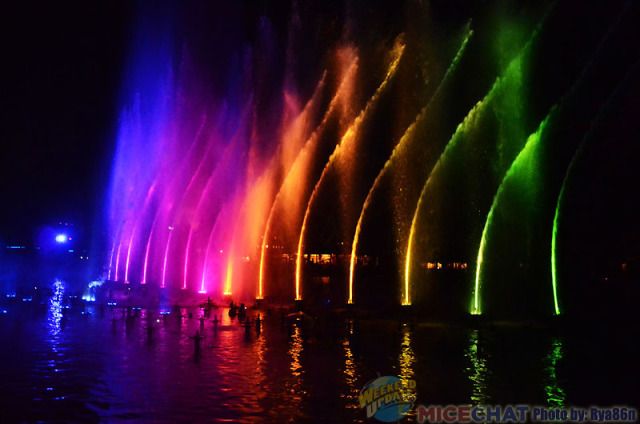 We're in luck!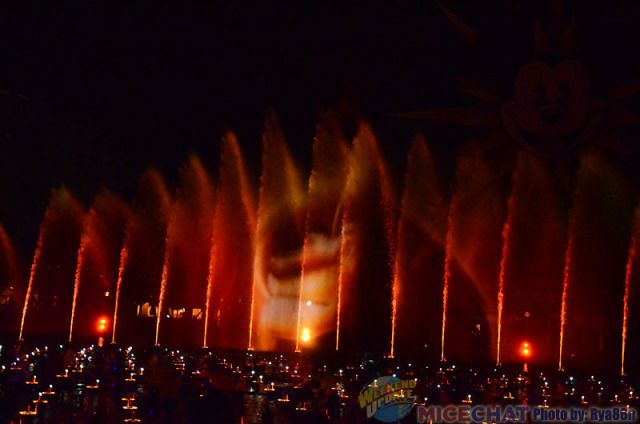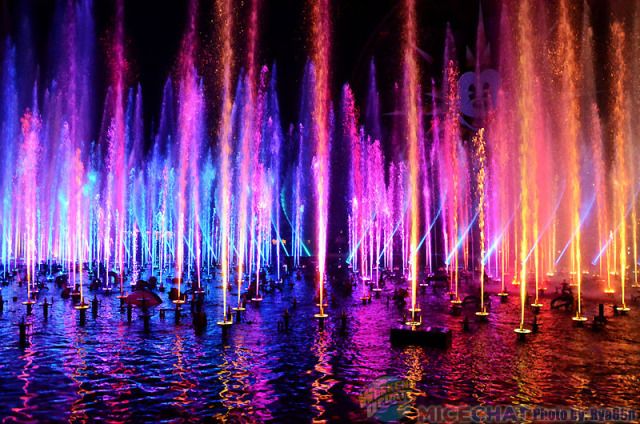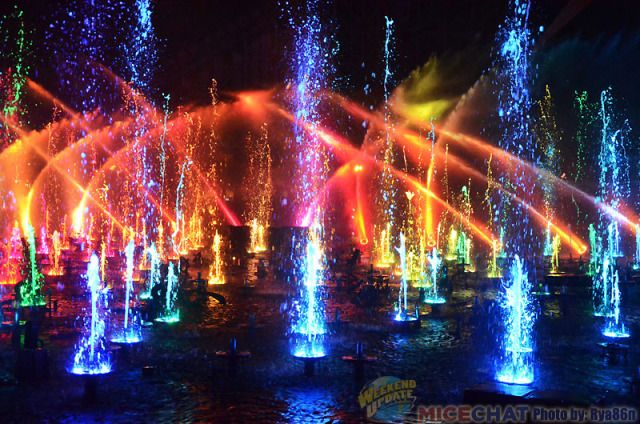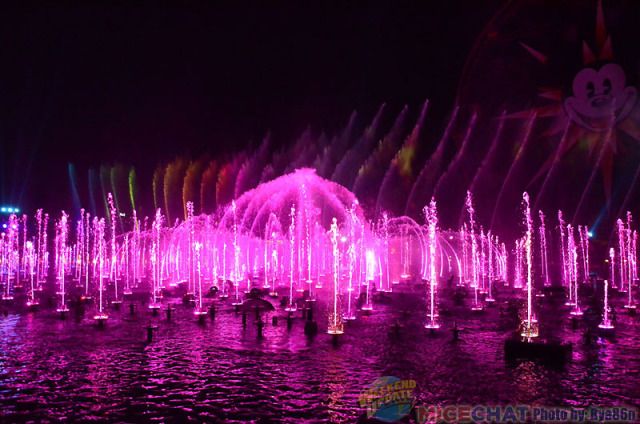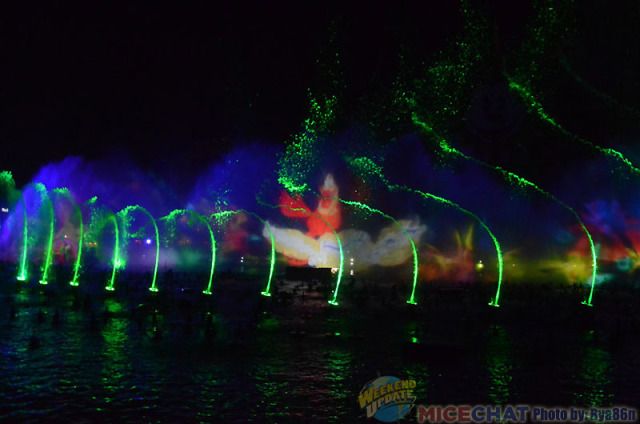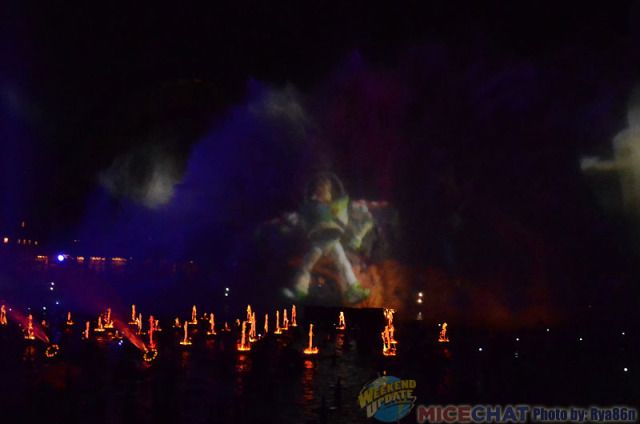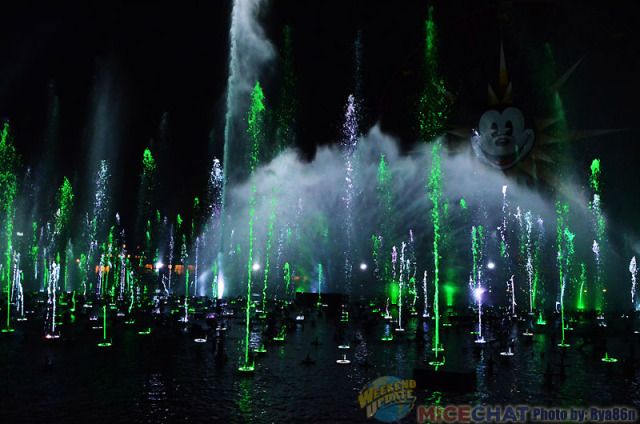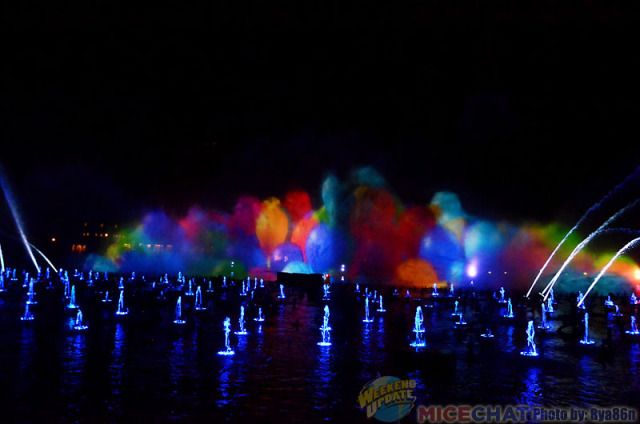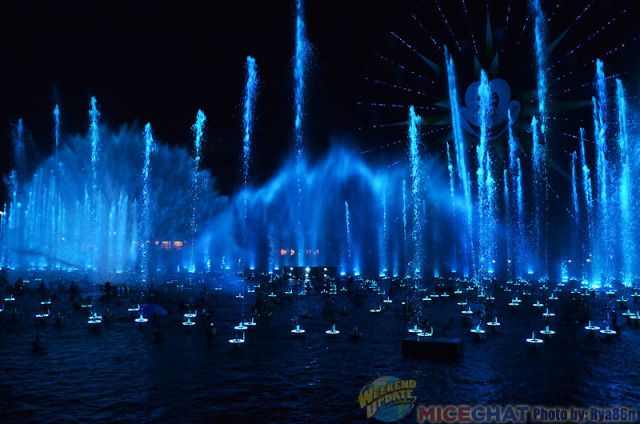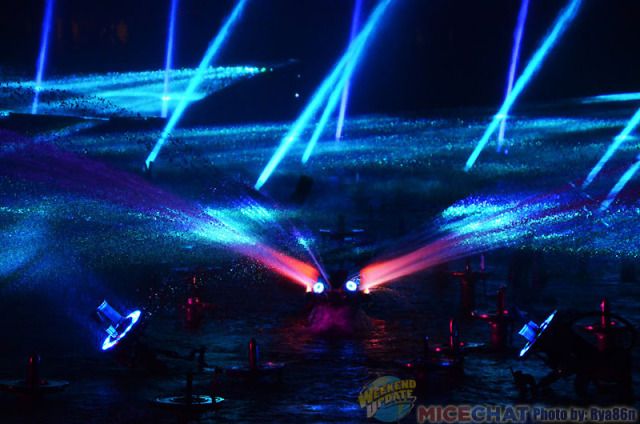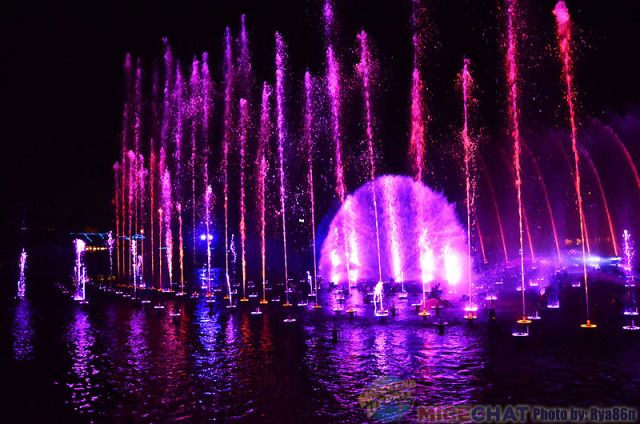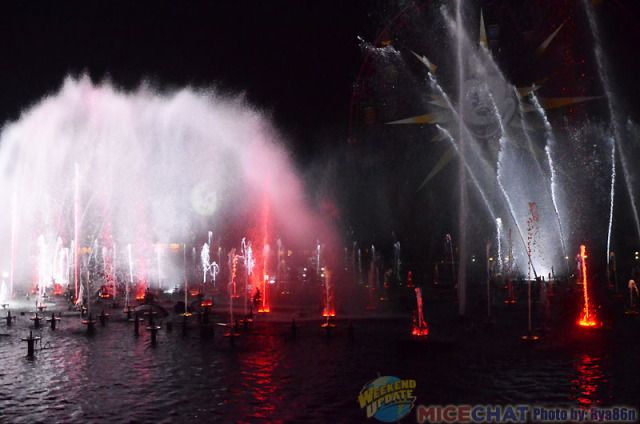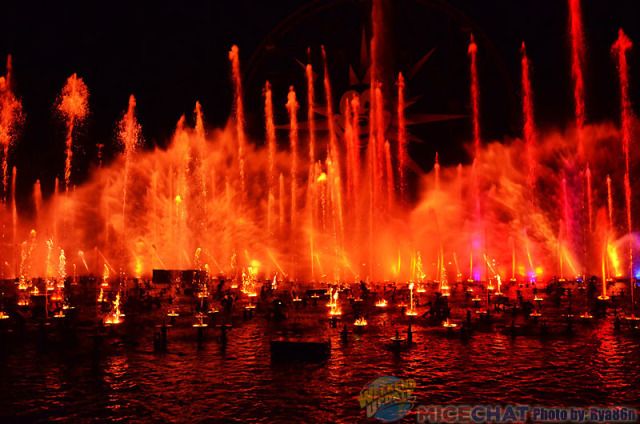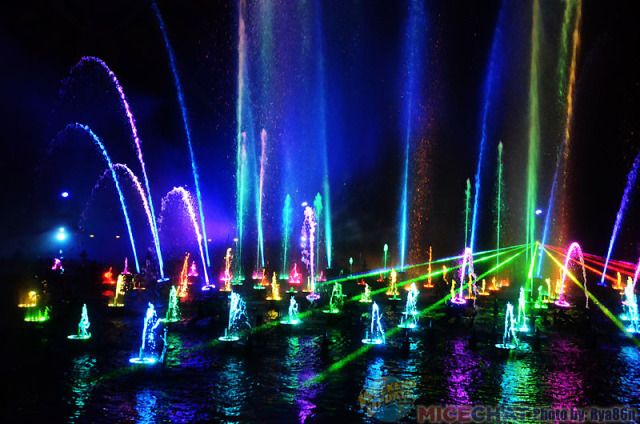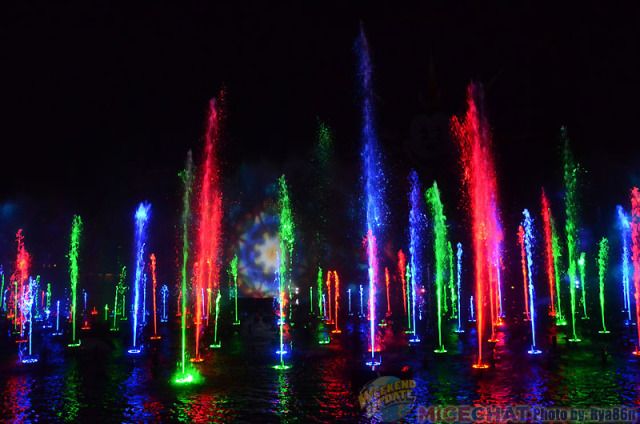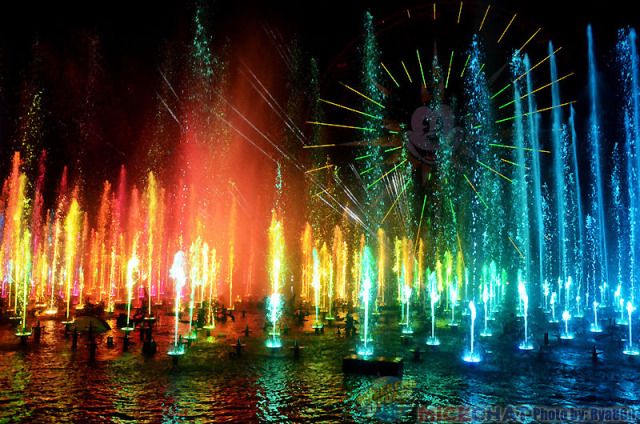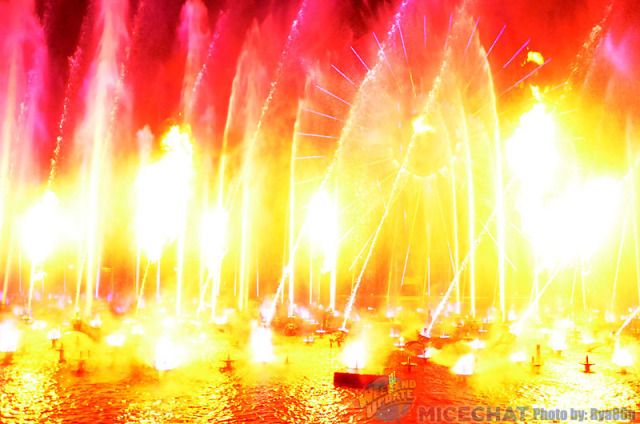 What a show. In the end, it was certainly worth the wait.
Paradise Bay continues to look amazing after the show is done.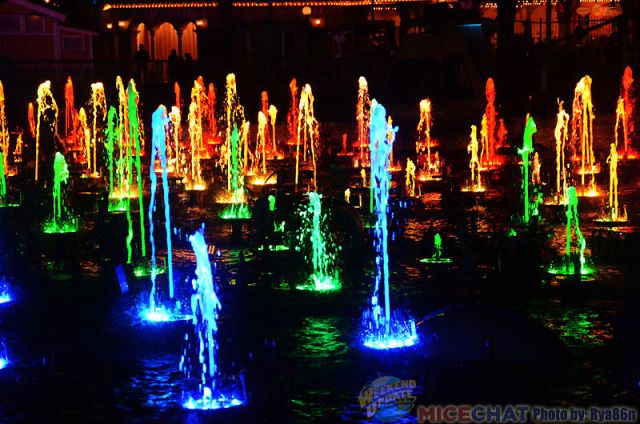 Right up until the final huzzah…
…and the lights go out.
Leaving us both just that little bit more excited than the previous night.