Happy Wednesday and welcome to the weekly MiceChat Round-Up! This week we finally get our first look at the newly refurbished Rivers of America at Disneyland. We also get a trip report from a Disneyland veteran and their first time to Orlando. Too we get a trip to Big Bear, discussion of Al Lutz's World of Color article and more. - Fishbulb
EDITOR'S PICK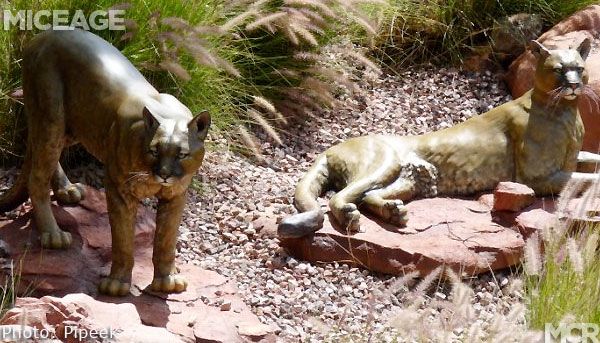 Columbia Re-opened 5/10. Pics Around the River
Pipeek traveled on the Columbia and has photos of some of the new sights around the Rivers of America!
Sign up for the Monthly MiceChat Newsletter
MiceChat is NOT affiliated with the Walt Disney Company in ANY way.
The Disney web site is located at www.disney.com
Q: Is Starbucks ever going to take over Main Street's Market House? - Joe

A: That's still the plan. - Al Lutz
Got a question for Al or any of the MiceAge columnists?
Email them at [email protected].
Your question may be featured in a future MiceChat Round-Up!

Gumball Rally Reports keep flooding in from last week, Rivers of America has water flowing again with new sights and sounds, Mickey Mouse had a new magical sound for a short time last week, New characters from Toy Story 3 are starting to show up in DCA, and we even have a partial preview of a new vehicle for a new Disney attraction !~ Aladdin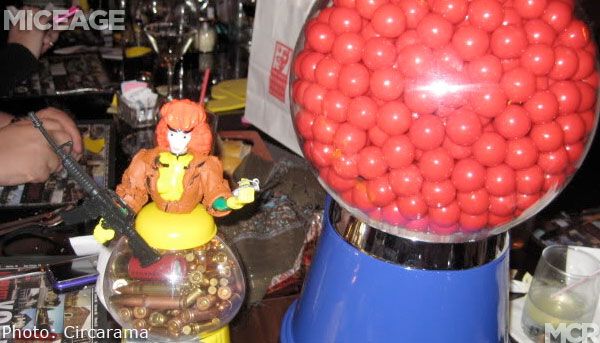 Circarama's GUNballs, Brass Balls, Gumballs and Bats... OH MY!!
Once a year, a mystical journey begins, as the Gumball Guardian Circarama, transports the fabled machine to Southern California, seeking to bestow it upon the group of people, who can best traverse through the various realms of the Disneyland Resort. Find it's magic here!

We be winnin' gumball extravagansa video trip report
toneloc has a fun Gumball Rally Video Trip Report for us. In less than 4 minutes, you too can feel like you participated in this event, or relive it all over again!

5/1-5/3 Stay Awake Don't Close Your Eyes: A Kuzcochik Rally Trip Report
Kuzcochik has the official Pigs in Space Gumball Rally trip report! See as they venture out, with 15 minutes of sleep, from the night before!

Leopardchuck's Gumball Rally mini-report!
Leopardchucks, another notable MiceChat redhead, brings us her great trip report for the Steamboat Willie Vanillie Gumball Rally Team!

Disneyland Resort time lapse
KB1ankenship brings us some interesting time lapse video from all around the Disneyland Resort. After the Gumball Rally Race participants had a chance to sit and relax - this is probably what it looked like to them!

Bats Day - Photo Heavy
Evil Step-Mom brings us her best broad daylight Bat's Day photos!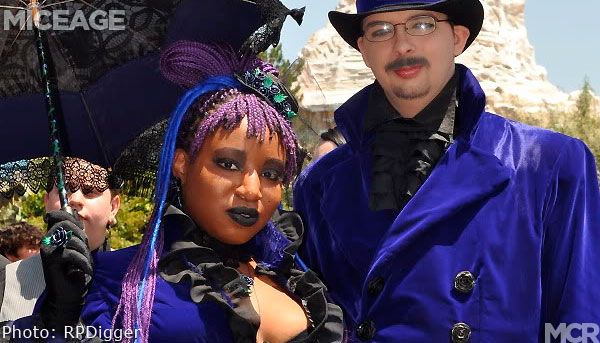 Bonus: Bats Day!!!
RPDigger also has pictures from Bat's Day at Disneyland, as they prepare to visit some happy haunts!

Rivers of America Thread - Breakdown of River Scenes!!!
The waters of the Rivers of America rose to their normal levels, and the walls came down last week, revealing some new sights and sounds around old man river. Vashsky666 has a map from the OC register, showing some of the new features. And several have added photos! Tell us what you thing about the changes!

Talking Mickey Mouse Meet & Greet
Last week, Imagineering was testing a new kind of Mickey Mouse in Toontown at Disneyland! nonob88 found a video of Mickey showing off the new magical power!

My First Trip to Club 33
timbabbcomedian enters Club33 in Mission Impossible style, and takes us on a short video tour!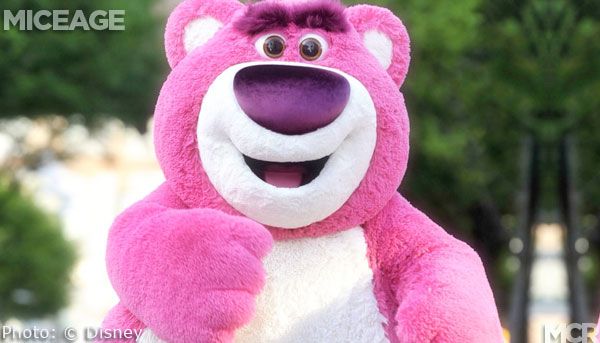 Toy Story 3's LOTSO joins Pixar Play Parade May 9th
Coheteboy has a picture and video of one of Pixar's newest characters!

New Midway Mania Game! Rex and Trixie's Dino Darts!
Midway Mania will be changing up a couple of its games, as part of welcoming the new characters from Toy Story 3! The details are here!

First Look at Radiator Springs Racers Vehicles
Disney gives us a partial sneak preview of the new Radiator Springs Racing vehicles! DL CRAZE found a copy of the first teaser picture!

Photoshop Contest: THE RETURN! - Round 3
plagued provides the inspiration for the newest Photoshop contest, and Wishing you Well on your entry!


Hey there, MiceChatters! Lots going on in the DLR lately…here are just a few of the rumors and ideas floating around from the past week! -Demigod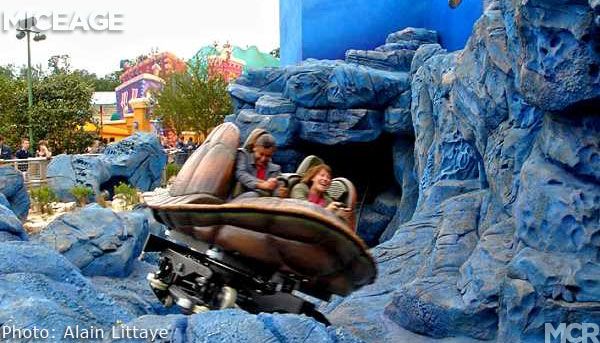 Crush's Coaster coming to DCA?
MiceChatter Mr . Gaston heard that California Adventure could get Crush's Coaster where 'Who Wants To Be A Millionaire' used to be.

Paradise Garden Terrace (Pizza Omm Mow Mow replacement)
hawk671 has an idea for a redesigned garden plaza where POMM currently is. Check out the linked sketches, too!

My HalloweenTime Line-Up
From disneylandfan95 comes some ideas on refreshing the park's take on Halloween, to include some new suggested 'makeovers'.

Sorcerer's Apprentice ride?
Mice Chat member JediPrincess wonders if an attraction based on the upcoming 'Sorcerer's Apprentice' movie would fit in.

This week brings us some delicious eye candy from the Parks! First, a heartwarming Trip report and then a look at the amazingly gorgeous refurb walls (yes, refurb walls!) in Fantasyland!~ PEZZ Lightyear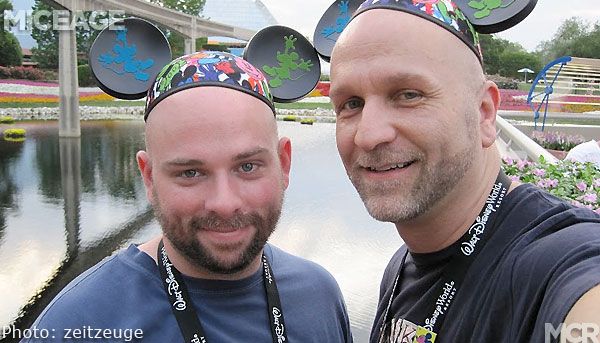 DL Vet's first trip to WDW as a couple 4/29-5/2
Zeitzeuge and his main squeeze went to WDW recently and bring back this incredibly terrific Trip Report! With lots of photos and stories galore, this is one adventure worth sharing!

New Murals On Fantasyland Construction Walls
FreakOuter84 Took some lovely photographs of the newly decorated construction walls around Fantasyland. Check out these lovely landscapes and hope the attractions they hide are half as lovely!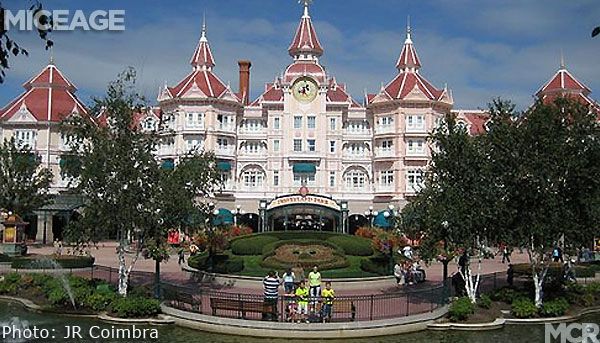 Disneyland Paris Trip Countdown
Planning a trip to the Disneyland Resort Paris? Check out this handy thread and see if any MiceChatters are going to be there at the same time!

Good One-Day Plan of Attack for Tokyo DisneySea?
fayt19 has a family member visiting Tokyo in a few weeks. But they only have one day to visit the parks. What tips do you have for a 1-day trip to Tokyo DisneySea?

Tokyo Disney Resort Trip Countdown
Planning to visit the Tokyo Parks? Check this thread and join the excitement as others plan their upcoming trips!

So, when is they gonna' Start Buildin' Somethin'?
Witches of Morva asks when construction for the upcoming Hong Kong Disneyland expansion projects will start. We've seen the plans and we're all pretty excited.

Summer is just around the corner, or so they say. The layer of snow on my front lawn begs to differ! Let's see what's up this week ~elly
Old West Photos in Big Bear California
techskip and his family took a trip up to Big Bear, California and had fun getting suited up in some Old West clothing for some family photos.

San Diego Zoo and wildlife park
Are you familiar with the San Diego Zoo and Wild Animal Park? If so, log in and give twingirlsmom some advice on if the parks are full day trips or not.

Spee-lunker Cave at Six Flags Over Texas
Victoria is reminiscing about a long gone ride at Six Flags Over Texas and even found a YouTube video of it to share with us. Make sure you post your thoughts and memories if you have them!

Cast Member Confidential
Tui asks..."Has anyone else read this book? I'm currently about halfway through it. Pretty interesting so far. Figured, this being a site about Disney Theme parks, somebody here must have read it."

Disney Homage in IRON MAN 2
Iron Man two just came out and the Disney influence is strong in this one.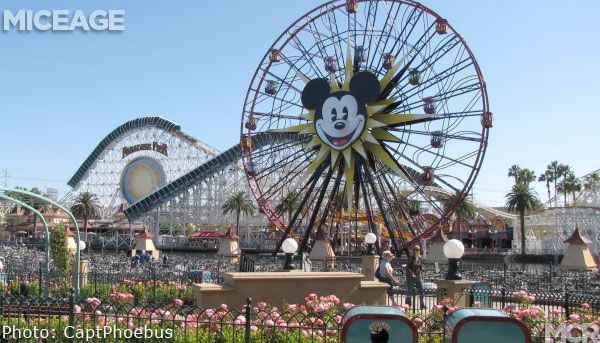 5/4: Al Lutz - World of Iger
Al is back this week with another incredible, information-packed article concerning the latest on the World of Color, the river refurb, HalloweenTime 2010, and parking challenges facing the resort. Be sure to read this article and join the discussion already in progress.

5/6: Sue Kruse - Pressing Matters
Sue's topics this week include Alice and her Wild West Show , a donut summit, mathletes, donor alignment, chocolates, handbags, and more!

5/7: In The Parks
Disneyland's River Returns, Talking Mickey, Making Mother Happy, and more!

5/7: Werner Weiss - Island Mouse
Werner has new construction photos of "The Aulani, A Disney Resort & Spa in Ko Olina" this week. Don't miss them!

5/8: Weekend Update
This week's outstanding collection of photos features the New Generation Festival at Disneyland Paris, The Cellar Restaurant and a Florida Road Trip.

5/10: Andy Castro - Dateline Disneyland
Rivers reopened, Swingin' Symphony, Creating Carsland, D23 remembers Roy, and more!