Wednesday is MiceChat Round-Up day here at MiceAge. With our visual update of the site we also have fantastic trip reports from the Disneyland Resort, Hong Kong & Tokyo Disney Resorts. Also check out why Murphy looks like Violet from Willy Wonka and the Chocolate Factory, ha! Hope you enjoy this week's fun-filled Round-Up! - CakvalaSC
EDITOR'S PICK
Murphy out in broad daylight!
This past week, Murphy the Dragon came out of her pit and saw her shadow. This means we will have at least 3 months of Fantasmic! tomrules1955 has the daytime photographic evidence of this normally nocturnal creature!
Sign up for the Monthly MiceChat Newsletter
MiceChat is NOT affiliated with the Walt Disney Company in ANY way.
The Disney web site is located at www.disney.com

Al had an update this week, so he gets a break today. Look for another question answered next week.
Got a question for Al or any of the MiceAge columnists?
Email them at [email protected].
Your question may be featured in a future MiceChat Round-Up!

The Summer Fireworks show MAGICAL is back, as is Fantasmic! Silly Symphony Swings are making regular rounds, we have several great trip reports AND Disney has made several controversial announcements including a major renovation of Disneyland Hotel pool and the surrounding area. We will soon be losing the Lost Bar, losing the waterfalls, and losing Skull Rock. Plans for the paid Halloween Party have been announced, and if you want to see Zero fly over the castle this year, get ready to fork over the dough for that Halloween Party. ~ Aladdin
5/22-25: What Does the Finder Flag Say Darby? A Kuzcochik Trip Report
KuzcoChik returns to Disneyland to celebrate her Birthday with friends! There is no such thing as an ordinary trip report from her, and this is no exception! This time, see how many attractions go 101 on her trip!
Photos from 5/25-5/28
Regions Beyond has several great nighttime photos from around Disneyland! Check out the phenomenal shots here!

you've been PLAGUED: parks. swings. bears. food. and Fantasmic!
Plagued brings back photos from all over DCA and from the return of Fantasmic!

Magical Fireworks in HD - New Fireworks addition and New Finale Video
asianbma has some great videos of the Magical fireworks show, complete with Tinker bell and Dumbo! See the elephant fly here!
5/29/10 - Warm Day & Checking-Out the Swings
Ron W takes us around DCA and then takes us for a spin around Silly Symphony Swings! Video and Photos included!

Disneyland Hotel To Get new themed Waterslides
Disney released information about a major renovation project for the Disneyland Hotel Pool and all the surrounding area. But with the renovation, will come the removal of the Waterfall area, removal of the Koi fish pond, and the removal of Disneyland's 2nd Skull Rock from the pool. Check out the details here, and then be sure to voice your thoughts!

Lost Bar closing in August
As part of the renovation around the pool area at the Disneyland Hotel, the Lost Bar will be closing at the end of summer, to make way for a new Tahitian Terrace themed bar and restaurant.

California Adventure gets new logo, slight name change.
Disney also made an announcement which includes a new commercial for World of Color, and they also sneak in a Slight change of name, for what most of us refer to as DCA. The question arises, why a name change before the new entry to DCA even begins construction, and before Radiator Springs is open?

Just Announced -Mickey's Halloween Party at DL
Disney made the official announcement regarding the separate ticket Halloween Party in Disneyland this year. Find out all the details here!

No Halloween Screams Fireworks, ONLY for Mickey's Halloween Party!
With Disneyland's announcement of the Halloween Party, came word that Regular park admission WILL NOT include Halloween Screams fireworks. If you want to see the Halloween Fireworks show, you will need to pay to enter the Halloween Party. Tell us what you think about regular guests being shut out of the fireworks show!


Welcome back, everyone! We have some good stuff for you, so read on. If you post your ideas and rumors they might just make it here next week. See you then! -Demigod
Aladdin in Fantasmic!
MiceChatter Ghost Galaxy heard it through the grapevine that Aladdin may make an appearance in Fantasmic! this summer.

No Halloween Screams Fireworks, ONLY Mickey's Halloween Party!
The Disney Ninja brings us a rumor that there may be only one showing of the Halloween Screams Fireworks this year.

Ideal replacement for Mulholland Madness
Mice Chat minion A113 provides us with an interesting idea for replacing Mulholland Madness.

Got Parades?
Fish_in_water decides to take Armchair Imagineering to a new area, Parades, and asks for your ideas.

Lots of rumors and armchair imagineering to go around this week! Also, pics of the new C3PO interactive face character that made its debut for Star Wars Weekend! Jump to lightspeed! ~ PEZZ Lightyear
Annual Pass Payment Plan On The Way to Walt Disney World
Our fearless leader, Dustysage, has some news (or at least a rumor) about WDW annual passes having a payment plan option! Will this be for locals only (like Southern California Disneyland passes) or for everyone? How might it affect the new Premier pass? We have so many questions! Anyone have the answers?

Cinderella's Golden Carrousel is changing it's name June 1st
In other rumor/news type activities, Krankenstein reports that Cinderella's Golden Carrousel is getting a name change for the new Fantasyland upgrade. Can this be true? Read here and decide for yourself!

Animal Kingdom Expansion
Inluvwithbeast has some ideas on how to make DAK even cooler with some new geographic areas open for exploration! Would you like to see more landmass? Or how about oceanic expansion? Or maybe just a long-lost Beastly Kingdom? Share your ideas here!
Interactive C-3PO tested at DHS 5/28
Peabody was one lucky dog when we and his son got to meet the new C-3PO walking, talking, interactive character at WDW recently! It's a new concept being tested out, so take a quick look!

Disneyland Paris without the Paris?
Nathan Detroit asks an interesting poll question. When you visit Disneyland Resort Paris, do you spend time enjoying the city of Paris too?
Tokyo Disney Weddings: Mini Trip Report
lurkyloo takes a quick break from her epic Tokyo Trip Report to present a spin-off Trip Report: Tokyo Disney Weddings! Take a look at this detailed photo report for the Japanese version of Disney's Fairy Tale Weddings.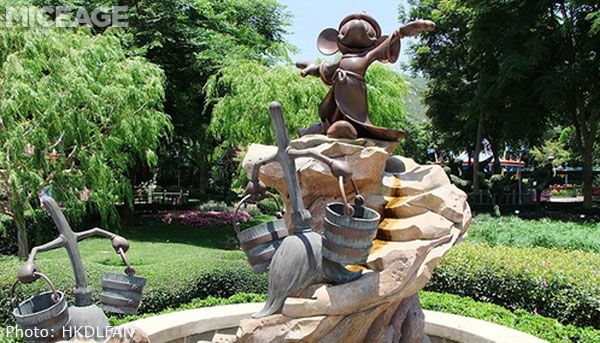 HKDL May TR
HKDLFAN is back with the next installment of his monthly photo trip reports. If you've ever wanted a virtual tour of Hong Kong Disneyland, these monthly trip reports are a great place to start!
Nickelodeon Universe - Pictures
Geomorph shares an eye opening photo tour of the 7 acre, indoor theme park in Bloomington Minnesota's Mall of America. Formerly Camp Snoopy the park features 23 rides for every level of thrill seeker.

McD's coupons for Adults in at Kid's Price and Kid Free (w paid adult)
Techskip gives us a heads up on a discount for Sea World San Diego

August & September Happening at the Museum
Second Star gives us an update on the schedule at the Walt Disney Family Museum.

Jungle Cruise Movie
'Since the ride is loosely based on The African Queen, I think there is a ton of potential for an amazing adventure franchise. Hope this comes to fruition.' BuzzedLightyear

Gary Coleman has passed away(Merged)
tiggerfan informs us of the accident that lead to Gary Coleman's passing.

RIP Dennis Hopper
'Not only was he a great actor, Dennis was an outstanding photographer as well as an accomplished artist.' Piratemunkee

Art Linkletter Passed Away At 97 (Merged)
The man that was at the opening day of Disneyland passed away. 'So, Sad', The Disney Ninja



Hope everyone enjoyed their Memorial Day weekend, and are gearing up for summer! World of Color is prepping, and it's so close I can feel it. Let's see what's happening in the Lounges to get our mind off of it...~yoyoflamingo
The New MiceChat! What's new, and what's next!
If you've noticed a difference in MiceChat over the weekend, you aren't crazy. Seems Monorail Man and the entire MiceChat staff have worked tirelessly to bring us this wonderful new version. Want to keep updated on the changes and see what the future holds? This thread is for you!

David Frankham (voice of Sgt. Tibbs, 101 Dalmatians) visting Disneyland 6/19, 6/20
Your chance to meet a Disney celebrity! MCer Niemann lets us know that he and a friend, David Frankham, the voice of Sgt. Tibbs in the classic Disney animated film 101 Dalmatians, will be headed to Disneyland in June. The best part? Their visit will coincide with our traditional Sunday meet! They have graciously agreed to hang around with the MiceChatters, so stop by and welcome a true Disney celebrity with MiceChat's hospitality!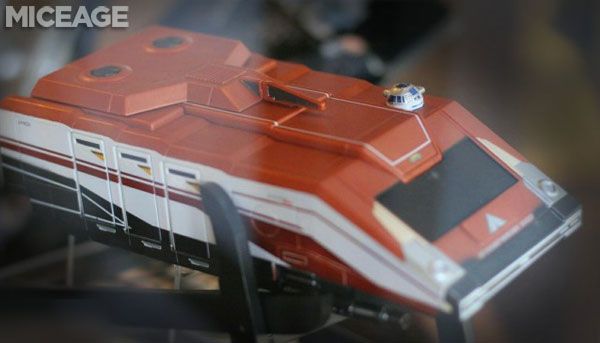 5/25: Kevin Yee - HyperSpace
Kevin checks in this week with Star Wars Weekends, Toy Story Mania, Air Blades, and more!

5/27: Sue Kruse - Pressing Matters
This edition of Pressing Matters includes info on the loss of Art Linkletter, Merchandise, Stores opening with something sweet and something sparkly, El Cap & The Marathon , Martha Stewart, and more!

5/28: In The Parks
The unofficial start to the Summer Season begins as In The Parks brings you the latest on the Disney Gallery, a New Candy Store. Carsland, The Golden Vine Winery, Knotts, Seaworld, and more!

5/28: Werner Weiss - Rivercraft
Sadly, the only way that you will ever ride a Mike Fink Keel Boat is to use a 'C' Coupon in Yesterland. The Gullywumper is now officially a prop, and looks to remain so for the foreseeable future.

5/29: Weekend Update
This week's amazing collection of phots includes shots of Tokyo Disney Wonderland, Star Wars Weekends, Freeform Walt Disney World, and more!

5/31: Andy Castro - Dateline Disneyland
California Ch-ch-changes, DCA gets a new logo, Swings open, Shops re-open, and MORE!