July is almost over and August will soon be here. In this Round-Up we get some amazing photography from parks around the world. We also get to discuss the what appear to be recently leaked plans for Fantasyland in Orlando, and there's more Harry Potter back and forth in the Lounges area of MiceChat. Enjoy! - Fishbulb
EDITOR'S PICK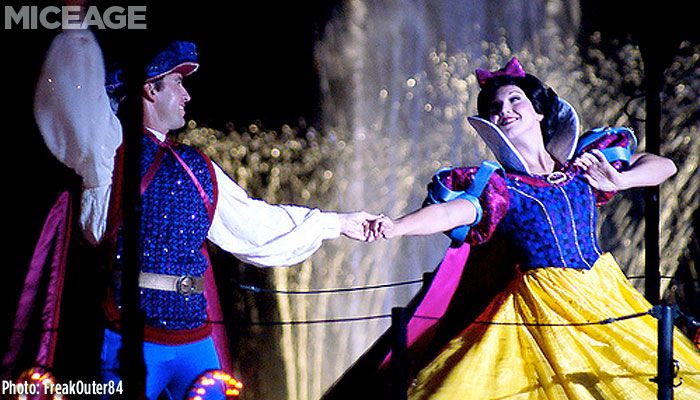 FreakOuter's WDW Photo Report [PHOTO HEAVY]
New member FreakOuter84 has an amazing eye for detail and color, which he uses to great effect in this report! From flowers to action shots, this has it all!

Lots of Celebration trip reports this week, complete with Pictures and Videos, Blue Sky Cellar has received some new exhibits on future attractions, the latest Photoshop competition, and could it be possibly be time for Halloweentime? ~ Aladdin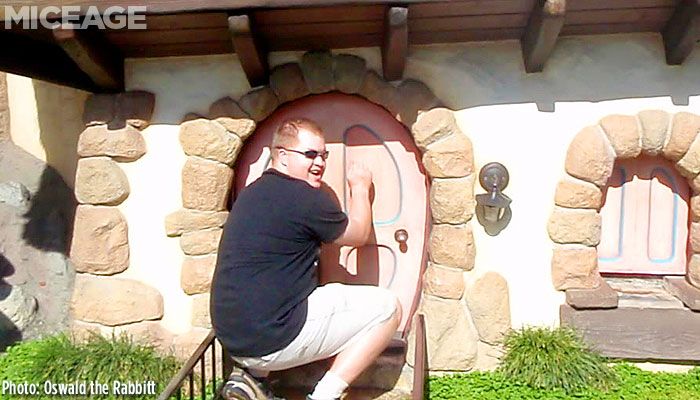 Double-Decker Summer <3 Funtastic! >
Oswald the Rabbit and SingingAngel team up for this double birthday trip report! Join their Birthday Celebrations here!

my first trip report! (june 9-12)
winter*wonderland celebrates her graduation at Disneyland, with her family! Congratulations, and best wishes to you as you get ready for college!

07.17.09 -- Coheteboy does DL's 54th, D23, Walt's Barn...lives
Coheteboy has a trip report from Disneyland's 54th Birthday! He also is the first to report on another transfer of entertainment (with a makeover) from Tomorrowland to DCA. And then he gives a bonus trip to the Griffith Observatory!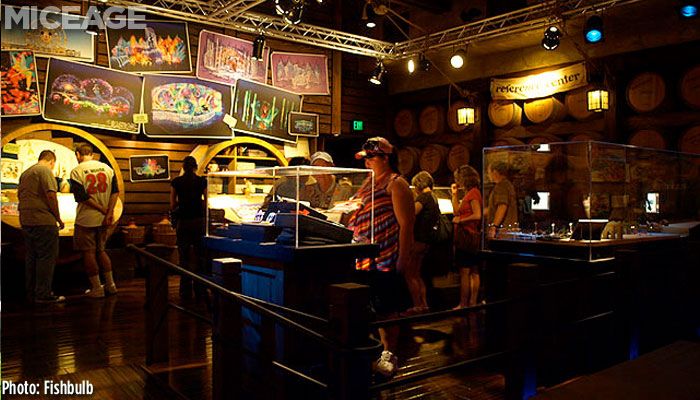 BLUE SKY CELLAR Reopens Featuring The World Of Color
DCA's Blue Sky Cellar changed out several of the displays, showcasing upcoming changes and additions. Fishbulb has all the details, right here!

Assorted videos, 'small world', Celebrate!, Blue Sky Cellar +more!
dland_lover begins this report with videos of several Fantasyland attractions, and continues with several great pictures from around the resort!

My Disneyland Resort & California Adventures Photos
DizneyPhotoGuy has a variety of pictures of Disneyland, from over the past few years. Take a look at what he's been able to capture with his camera!

Halloweentime Commercial Filming
judino28 noticed some unusual decorations, for the middle of July, in Disneyland! Take a look for yourself, at some of the un-boo-lievable photos!

The Disneyland Photoshop Competition Round 18
untitled is turning all participants into Jungle Cruise Skippers, in this current Photoshop contest! Show us what you would like to see on this classic attraction!

Fishbulb's 07.19.09 Trip Report
Fishbulb offers a trip report from this past Sunday at the Disneyland Resort. Ride weren't so much the focus as was hanging out with friends.



Welcome back, y'all! Re-themes are the favorite item and revisiting the idea of a third park are just a couple of highlights from the last few weeks. Please keep posting your ideas and rumors – we would love to see them here for the next Roundup! -Demigod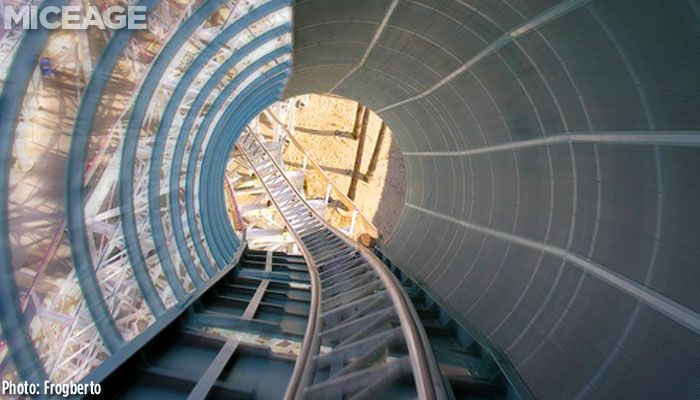 Change California Screamin' Into A…
Quacky4Donald has a partial idea for changing up the theme to California Screamin'.

I have an idea
New MiceChat member MatterhornJ has an idea for DCA.

Main Street Photo Salon
MiceChatter Alpoe001 would like to see the old Photo Salon return to Main Street.

Retheme the Maliboomer
hawk671 thinks that the Maliboomer should have a new theme.

Disneyland Resorts 3rd theme park
MiceChatter Tyler1994 would like to know what new park you would want if Disney built a third one for the DLR?

Disneyland Halloween Fireworks + Promotion '09
Goover offers an idea for a new promotion including a themed fireworks show for Halloween time!


This week, we have pics aplenty with some awe-inspiring Trip Reports and photographic essays! Also, the rumors are flying about new additions and updates to the (Walt Disney) World!~ PEZZ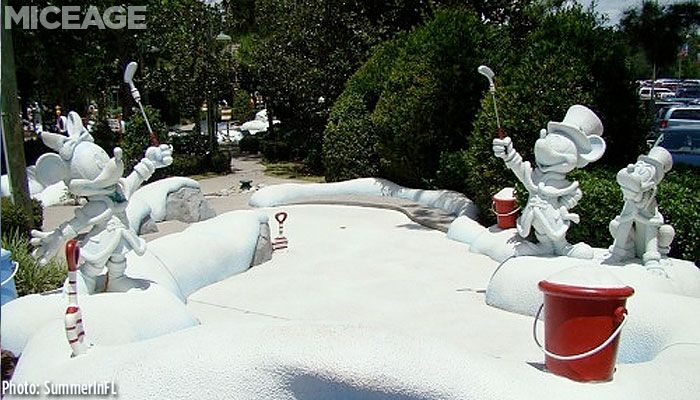 Teppan Edo; Winter Summerland and Epcot! - 07/18/09
Veteran reporter SummerInFL gives us a terrific look at the miniature golf facility next to Blizzard Beach! She also takes us to Space and fills us up on excellent edibles! This report is a hole in one!

Anders & sunnygirl's first anniversary trip report
California Newlywed Anders got some incredible images from his and lovely bride's anniversary trip to Florida. The lodging, animals, and rides are all gorgeous and the night shots will astound!

Fantasyland Refurb Blueprints Online!
Wishesjake discovered a pretty interesting blueprint online for upcoming renovations to Fantasyland. This is all just rumor and conjecture, mind you, but it gives us plenty to discuss!

Animal Kingdom To Get Journey To the Center of the Earth
Another rumor hitting the 'nets has to do with the hugely popular Tokyo Disneyland attraction coming to WDW. Ride Warrior fills us in on the buzz and it takes off from there!



This week... We have video from Japan and France, in-depth Trip Reporting from DLRP, and more expansive, expanded expansion news from Hong Kong! ~ PEZZ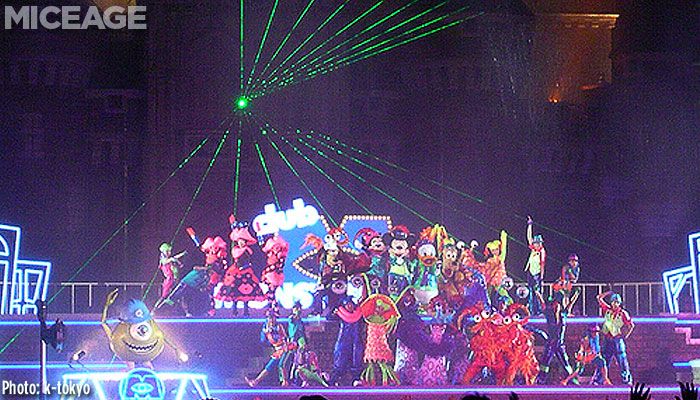 Tokyo - Club Monsters Inc!!
Ichigopara wonders why nothing has been posted yet about this new show and others oblige by posting some excellent video! Put on your boogie shoes and check this out!

Paris - 2009 Bastille Day Fireworks on youtube
The Americas have their 4th of July and France has the 14th of July! Also known as Bastille Day, this is the day all Frenchmen observe and celebrate their freedom. DLRP_Bopazot found pyro-terrific video from Sleeping Beauty's Castle! Vive le France!

My review and guide to Paris, Torcy and DLP
New member Pulliptears has something to say about his recent visit to DLRP and his stay in nearby Torcy. Some very useful information about this lodging option, so make sure to take notes!

Hong Kong - Reclaimed land may not be used
Hkdlfan has some news about land in Hong Kong which may not be used for expansion after all! With the Shanghai park looming and struggling attendance, some of the land might end up reverting back to non-Disney purposes...

Hong Kong or Shanghai the Biggest Market for Disney?
Speaking of Shanghai, HongKongDisneyland wonders aloud which Chinese park would have the best chance of success. Check out the demographics and add your thoughts!


Temperatures are rising, at least in the upper hemisphere, and summer is in full swing. Let's seen what's happening outside the Disney parks this week!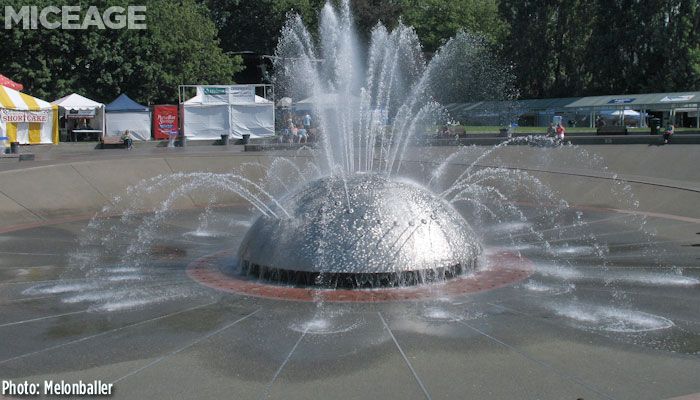 Random Pictures from Bite of Seattle and EMP.
This week Melonballer shares some photos from a recent MiceChatter outing to the Jim Henson exhibit in Seattle. There are some brilliant fountain and flower shots to be seen here.

Monterey Bay Aquarium
Fish are friends, not food and darkfairycthulu shares his witty commentary as well as some fantastic aquatic photos with us all in this trip report.

Booked Our Room: Las Vegas Next Week
Bibbidi-Bobbidi-Bo and a friend are heading to Las Vegas next week and she's looking for advice on where to go and what to see while in Sin City. Got some advice? Post it here for her and the rest of MiceChat.

Wild Rivers, Irvine - any recent visitors?
Also looking for some MiceChatter input this week is Ortizmo2000. If you've been to Wild Rivers in Irvine, California lately he's curious as to how the water park is faring these days.

New museum to present life & achievements of walt disney - opening oct 2009
Dustysage brings us all the latest on what looks to be a simply beautiful museum in the Presidio of San Francisco, which is part of the Golden Gate National Recreation Area. Ticket information can be found in this thread.

Apollo 11 Plus Forty
tiggerfan asks us to remember the landing on the moon. What do you remember of that time?

Prayer Request- :(
Bibbidi-Bobbidi-Bo asks for your prayers for her aunt.

Olivia's 2nd Birthday! (Pictures!)
PreztelSouls' cat Olivia had her second birthday party and she took pictures! Check them out.

Curly Hair Questions..
sassy*tink has some curly hair questions. Can you help?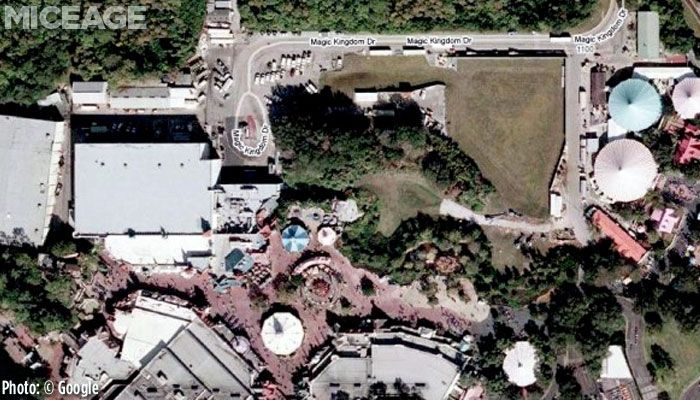 7/21: Kevin Yee - Final Fantasy (Link for discussion)
Kevin Yee addresses the rumors swirling around WDW's Magic Kingdom Fantasyland. Will it really be renovated and expanded as what may be leaked blueprints suggest? One can only wonder. (Link to source article)

7/20: Dateline Disneyland - Disneyland turns 54, Marty Sklar's Window, Blue Sky Cellar reopens, Golden Demolition,+MORE
Andy Castro catches up with Disneyland's small 54th Anniversary festivities, and takes an in-depth look at the newly updated Walt Disney Imagineering Blue Sky Cellar over at California Adventure, which is now showcasing concept art and models for the upcoming Disney's World of Color show. He also checks in with the continuing World of Color construction in Paradise Bay, and gets a look at the beginning phase of the Orange Stinger's remodel. Lastly, the Golden Dreams Theater has finally met the bulldozer!

7/18: Weekend Update - Hearst Castle, Tokyo Signs, Lion King Festival, Central America
Fishbulb shares photos of his trip to Hearst Castle. TDLFAN returns this week with part three of his special feature, The Signs of Tokyo Disneyland. More Disney photos await you in SummerInFL's photos of The Festival of the Lion King show at Disney's Animal Kingdom. Sir clinksalot is back this week to help us vicariously share his aunt and uncle's trip to Central America, and we round out the Weekend Update with a very popular feature - more vintage post cards.

7/17: Al Lutz - 54 Today (Link for discussion)
Al offers a look back into Disneyland history with a photo essay featuring classic attraction posters and a few vintage publicity photos. (Link to source article)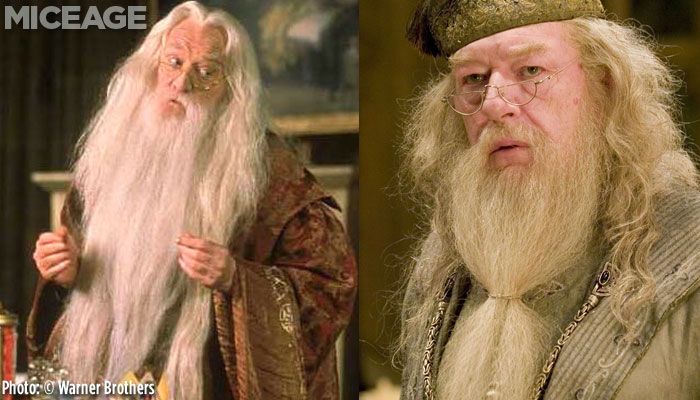 Who Is The Better Dumbledore? Richard Harris or Michael Gambon
aidensdaddy poses an interesting poll. Which actor do you prefer as Albus Dumbledore in the Harry Potter movies?

Proclaim your Harry Potter House for all of MiceChat to hear!
Are you Gryffindor, Hufflepuff, Ravenclaw or Slytherin? krystledm asks which Hogwart's house has your allegiance.

Nirvana vs. Rick Astley - Never Gonna Give Up Your Teen Spirit
(and other Mash-Up's)
Sir clinksalot finds a couple of truly awesome video mash-ups. Nirvana and Rick Astley…seriously? If you have any other favorite mash-ups, post them here!

ESPN - Did they cancel Around the Horn and PTI???
Any ESPN fans know the future of Around the Horn and Pardon The Interruption? Both shows are not on ESPN's current schedule. Is it just summer vacation for the hosts?


Question about recipes from Disney parks/resorts
Can aimster publish Disney recipes in her book? Help her out.

Super Secret - Cover Art For Fall D23 Mag - Ghostly Tales From The Haunted Mansion
Can you keep a secret? See the creepy cover to the next issue of D23 magazine.